Amsterdam, the infamous capital of sinners, where anything is allowed: what happens in Amsterdam stays in Amsterdam, right? Truth is, this city is so much more than legal weed and red light districts. With its many museums, events of any sort, locals speaking English better than British lads, Amsterdam is an exciting cultural hotspot and a paradise for any digital nomad.
Where to stay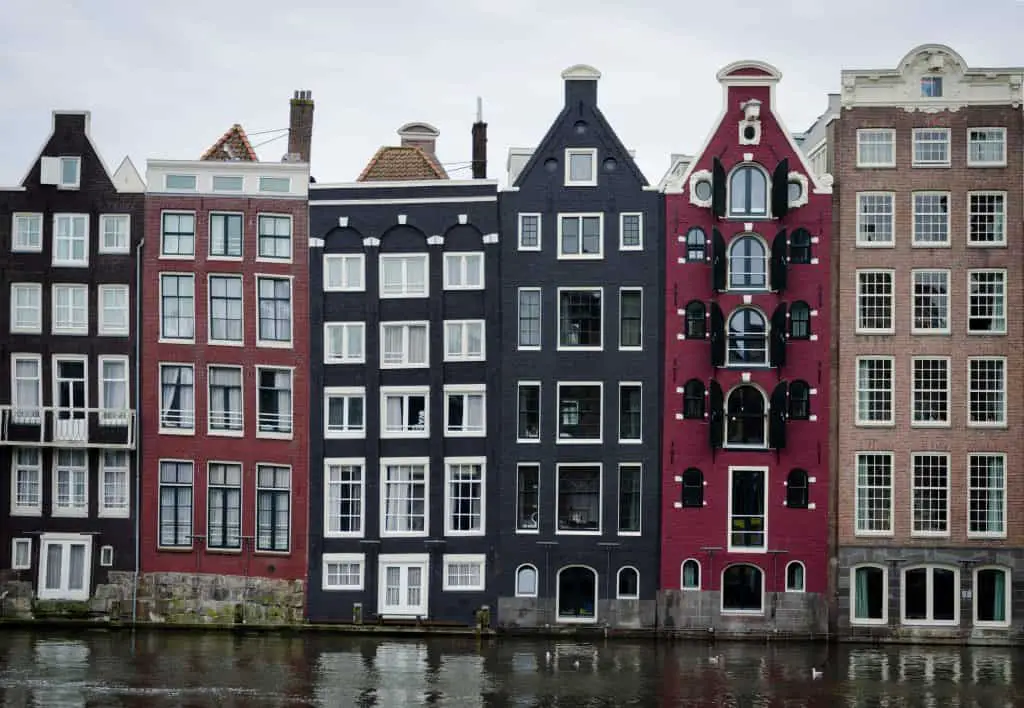 Life in the Netherlands is, unfortunately, quite expensive. For that reason, a lot of people choose to rent a place just outside the heart of the city, saving more than a few bucks and relying on the efficient Dutch transportation system. But if you long to live in the capital, here's some tips.
Coliving options: The Student Hotel and Zoku are the best coliving places in the city. The student hotel is a lively place, full of young people, and counting tennis tables as well as a gym. Zoku is equally beautiful and well-organized: there are co-working rooms of all kinds, events, spaces to rent for your conferences, and more. For both options, the price for the most basic room is around 90 euro per night. Yep, not so cheap indeed! You'll have to pay for meeting rooms, coworking spaces, and food as well.

Change-is is also a sort of coliving option – but a more elaborate one. With Change-is, you can apply for a studio in a shared building. There's a waiting list, as well as a few requirements to meet, such as incomes and age thresholds. This is a nice option for a long-term stay, and the price is around 850 euros a month.
Rooms and apartments: Depending on the location, a room in Amsterdam ranges between 600 and 1000 euros per month. I've seen strangers teaming up online to rent and share an apartment – not a bad move, actually. Airbnb, Facebook, and Kamernet are the best platforms for such hunt, with Kamernet being the number 1 in my heart. You'll have to pay a small fee (around 15 euro) to contact the various landlords, but there's so much more choice and the prices are quite good.
Hostels: for short stays, hostels are a true blessing in Amsterdam. Stayokay is one of my favorites. It's right next to the mesmerizing Vondelpark (truly a central location!), the common areas are really pretty and a bed in a dormitory can cost around 17 euro per night. Clinknoord is also a good option: a really lively hostel, right on the other side of the river, with a bed costing around 35 euro per night.
Where to work
Amsterdam brims with coworking spaces and digital-friendly cafés.
Coworking locations
Startdock: hands down the best one in the city. Startdock offers various membership, with the cheapest one costing 69 euro a month and including a shared desk and unlimited coffee (I'm sold!). The place is central and the vibe is just great, with a perfect balance between professional and fun.
Meet Berlage: a laid-back yet vibrant coworking space, facing the central station of Amsterdam. The membership for the shared desks is around 135 euros a month – just make sure to reserve your spot in time! -, but you can opt for your own desk or office for a bit more.
Bouncespace: a little gem, for sure. Bouncespace really values its community: it's a great place to work, but also to do some networking, get a great coffee, and even a haircut! The most basic membership costs 129 euros a month. You'll find a coworking space and a new family here.
Honorable mentions: B.Amsterdam , The Thinking Hut
Cafés
Rum Baba Café: this is such a cozy, cute place! You won't be able to resist their tasty pastries. Free wifi and a very chill environment, with a side of red velvet and cappuccino.
Coffeecompany: Not sure how you feel about chains, but this one can have me any day. You'll find Coffecompany cafés scattered all over Amsterdam, but the less central are usually more peaceful. Whichever you choose, I bet it'll be full of digital workers with their noises in a Mac laptop.
Volkshotel: yeah, a hotel, you heard me right. But what we're interested in is their café area, which is a mix between an efficient coworking space (with conference rooms for rent as well) and a cool, friendly café. You can't go wrong with this one.
Honourable mentions: Bagels&Beans  (I just love their bagels too much), White Label Coffee
What to do
Amsterdam-Noord, a hidden gem: take a look at all those foolish tourists heading into the heart of Amsterdam – and then, turn around. Hopping on the (free) ferry right behind the Central Station will get you to better places than our friend Alighieri. Right across the river, there's a whole area of the city that you don't want to miss. Feel like swinging on a sky deck and abandoning your fears of heights? Or maybe, chilling and catching an independent movie by the canal? You can also take a whole tour of the NSDM Wharf district – a revisited shipyard that turned into an artistic hotspot, full of graffiti, festivals, flea markets, panoramic theatres and cafés with an underground taste.
A forest, in Amsterdam! : well, they call it a forest, but it's actually a huge park. Located between the city center and the airport, the Amsterdam Bos is the perfect place to relax and forget about the fuss of the city. You don't need to be a 5 years old to enjoy feeding a goat or petting a cute pig – don't lie to yourself, you know you want that overwhelming cuteness all over you. Take a stroll, play with the animals, sign up for the workshop and make your own cheese (it can't get more Dutch than that!); and if you're in luck, you might catch a concert in the middle of the forest.
A night in..heaven: Amsterdam hosts this beautiful former church called Paradiso. This stunning place is a venue for dozens of concerts, fashion shows, political debates, artists' performances. The place is mesmerizing, with the strobe lights hitting the colorful glasses of the windows, and the upper balcony giving it all a majestic vibe. I highly recommend checking out their events and spending a night here – it'll be an unforgettable one.
What to eat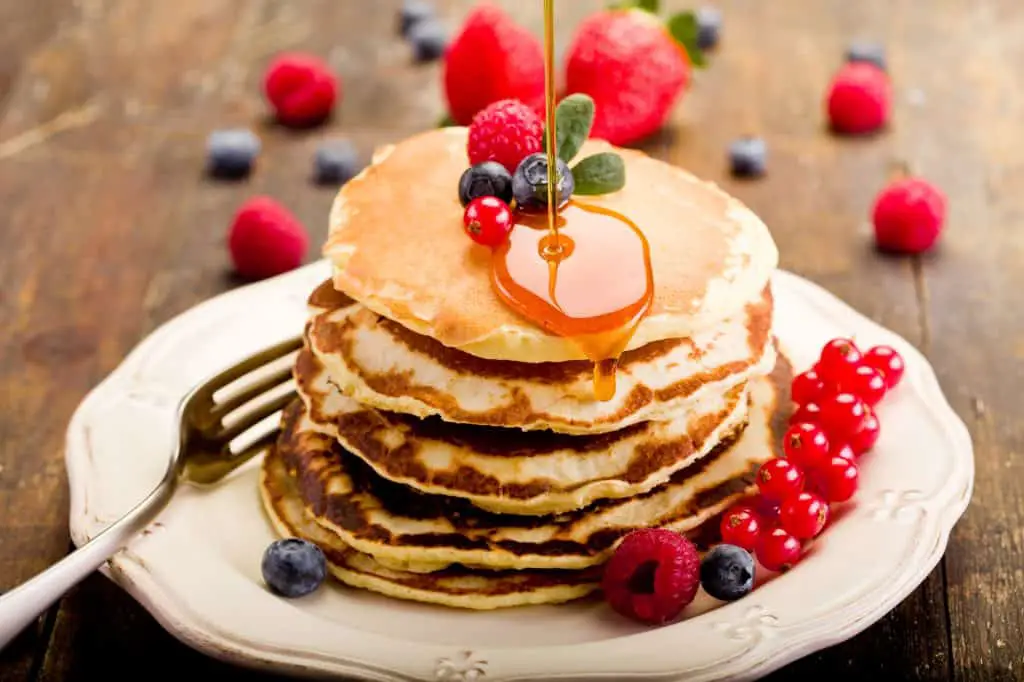 Amsterdam is such a globalized snowball that you will have a hard time finding proper Dutch cuisine. In case you feel lost, here's some things you should definitely try out.
Stamppot: nothing screams Dutch as a stamppot does. A very humble yet tasty dish made of mashed potatoes, veggies and a side of sausage. You can have some good stamppot at Moeders, as well as many other Dutch delicacies; just make sure to book a table in advance.
Pannekoeken: Dutchies are very proud of their pancakes, and they have every right. Thin and so, so wide, Dutch pancakes taste what I imagine heaven tastes like. Sweet or sour, make your choice: either way, head to the Pancake Bakery to have the best of the best.
The Van Stapele cookies: alright, this is my own personal addition. These chocolate cookies are not exactly a typically Dutch treat; yet, it's the reason why I'd always travel back to Amsterdam. I'm not even kidding: they're hands down the best cookies in the world, soft yet crispy, with their white chocolate filling inside – I can't go on, I'm already drooling. Do yourself a favor and run to Van Stapele Koekmakerij, now!
A quick note: Besides the Dutchie snacks, breakfast, brunch, lunch or dinner for one person usually costs about 20 euro, and you'll hardly find a cheaper price than that for a good meal.
Moving around the city
Public transports: public transports in Amsterdam are easy to use and very efficient. All you'll need is an OV-chipkaart, a card that will allow you to take the metro, bus, trams and trains whenever, wherever. For under 10 euro, you can get an anonymous OV-chipkaart at any service desks located inside train stations all around the Netherlands. You'll need to top it up (with at least 10 euro if you're taking the train!) and you're good to go; and remember, check-in and check-out at every stop.
(free) Ferries: Don't miss out on the chance to explore more hidden corners of Amsterdam, especially as it comes at 0 costs! Right behind the Central Station, you'll find the dock where all the ferries depart. It's a nice ride and it's available all day long.
Bikes: if you plan to stay for more than a week, then yes, you'll definitely need a bike. The entire Dutch viability system is built around bikes: they have priority on everything, even on your life. For real, I can't count how many times I almost died run over a bicycle. If you're staying for a short time, then Green Budget Bikes offers you great deals, with a starting price of 9 euro per day and an extra of 6,50 euro for each additional day. If you plan to stay for at least a couple of months, then go for Swapfiets – they have great customer service, and a 15 euro per month fee (just remember to cancel your subscription one month prior to your departure). Finally, in case your Dutch experience lasts more than 3 months, consider buying a used bike on Marktplaats (or any second-hand store), as well as an extra lock for it – speaking from experience, bikes thieves are all around the corners.
A quick note: typically Dutch bikes have pedal breaks instead of hand brakes. Normally, for a higher fee, you can rent a hand brakes bicycle with no problem. But it is quite the experience to try out the pedal one, if you haven't before. Take baby steps and have the first ride in a peaceful area of the city. The first time I got one, I miserably failed and almost crashed into a bin. I then proceeded to drag my bike all the way home for 30 minutes. Not a brave bean huh!
A second quick note: trams don't accept cash anymore! But on the bus, you can still use your spare coins.
From and To the Schiphol Airport
Taxi: While I can agree on the comfort that a taxi provides, I don't really dig it. The ride from the airport to downtown is a quick one, for which they'll charge you a total of 40 euro (provided they don't try to scam you). In my opinion, it's a pretty absurd rate.
Trains: ..pretty absurd, when you can easily take a train! A single ticket costs around 5 euro, and you'll be at Central Station in less than 20 minutes. Even if you have to carry around any luggage, remember that the Netherlands has no hills whatsoever and that public transportation will lead you to any corner of the city. Trams and buses are right in front of the train station in case you need them.
Bus: the bus is also a cheap option, with a single ticket costing 5 euro. The bus 397 heading to downtown departs every 15 minutes. However, taking a bus may not be a smart choice, as it takes more than 30 minutes and gets quite crowded.
Wrapping it up: Pros and Cons
I personally have a hard time speaking ill of Amsterdam, as it holds a special place in my heart. People are loving and welcoming, and the atmosphere is absolutely vibrant. It's simply impossible to get bored of Amsterdam, and even with all its cons, nobody ever gets to hate it.
It's surely an expensive city, which can be a huge deal breaker if you're on a strict budget.  And as you probably already know, the sun doesn't always shine; on the contrary, rain and wind will turn your face into an omelet, and your bike ride into one of Hercules' labor.
The problem is not so much that it rains, but that it rains expectably unexpectedly. I remember having to calculate my windows of time to grab the bike and do groceries – all of which I could do thanks to the app Buienradar.
In spite of the cold weather and the high costs of living, Amsterdam is a true heaven for digital nomads. And I'm sure that once you'll wrap yourself up in a raincoat, you'll learn to love it as I did.