Surrounded by water but geographers classify it as a continent. Welcome to Australia. It is one of the largest countries and desirable places in the world that comes with diverse wildlife, exotic beaches, and sophisticated metropolitan cities. The opportunities for people who want to work in Australia as a digital nomad are ten-fold, for they have a robust economy with some of the world's highest wages.
No doubt, Australia is a popular place for people who wish to live a digital nomad life. Nevertheless, if you want to have a productive life and make the most of what Australia had to offer, then we are here to help you. We present all the essential info that you might need when traveling to Australia. Continue reading if you want to achieve your dream of joining the digital nomad community in Australia.
Australia for Digital Nomads at a Glance
Pros
Top livable country.
Stable internet connection and electricity.
No language barriers.
Booming coworking spaces.
Many opportunities, especially in digital marketing.
Various living options.
There is so much to explore.
Great climate and lots of sporting events.
Cons
Living expenses.
It is time-consuming to get a work visa.
The country can feel isolated.
The journey between cities can be expensive and time-consuming when you do not travel by plane.
The Cost of Living in Australia
The cost of living in Australia is not cheap. Nevertheless, you can live modestly by making the right choices. Before we discuss in-depth, you should note that these prices would be low or expensive, depending on your country's currency. The exchange rates will be nothing when you live and earn in Australia. Besides, the salary is much higher in Australia, so the prices mentioned here won't seem too bad when you start living in Australia.
The expenses in Australia will significantly vary from one location to another. The most expensive cities include Sydney, Melbourne, and Byron, among others. If you prefer living in a smaller destination with affordable prices, you should consider cities like Hobart, Perth, and Adelaide. For instance, buying a house in Tasmanian is approximately 25 percent cheaper than in cities like Melbourne and Sydney. Below is a list of average prices in Sydney:
Within city 1-bedroom apartment: 2600 AUD
Within city 3-bedroom apartment: 4500 AUD
Outer city 1-bedroom apartment: 1900 AUD
Outer city 3-bedroom apartment: 3000 AUD
On average, an individual will need around 2835 AUD per month, while for a couple, the average expenses in a month will be around 4118 AUD. Besides, here are some outgoings one can expect when choosing Australia for a digital nomad lifestyle:
Big Mac Meal: 10 AUD
Bottle of beer: 7 AUD
Mid-range restaurant (meal for 2): 70 AUD
A loaf of bread: 2.90 AUD
Coffee: 3.50 AUD
The Weather in Australia
In contrast to what some people might assume, Australia is not just a dusty and hot country throughout the year. The climate differs considerably throughout the continent. When discussing Australia's weather, it is worth noting that the country experiences reversed seasons if you come from the northern hemisphere. The following table presents Australia's season in comparison to the northern hemisphere:
| | |
| --- | --- |
| Northern Hemisphere | Australia |
| Summer | Winter |
| Autumn | Spring |
| Winter | Summer |
| Spring | Autumn |
In Australia, the summer season falls from December to February. If you are not a fan of hot climates, you should consider the southern parts during these months. The winter starts in June and ends in August. Besides, autumn and spring are from March to May and September to November, respectively.
Central Australia experiences a desert climate. The temperature between October and March is approximately 35 degrees Celsius during the day, while it is around 25 degrees Celsius during the winter months. When it comes to the weather of Australia's northern territory, it comes with a tropical monsoonal climate. The best time to visit northern Australia is from May to October when the southern parts experience a winter season. The northern parts also have a wet season from November to April.  
Finding Places to Stay in Australia
Finding a place to stay in Australia can sometimes be daunting, especially if you visit for the first time. Thankfully, there are some options for you. It is always better to narrow down your choice of places before landing in Australia. This way, you can save time by choosing the most desirable place. Here are some sources to find places in Australia:
Airbnb
It is one of the best options for finding accommodation in Australia, especially when you are on a low budget. It functions like a paying guest accommodation, and the prices will differ depending on which city you wish to stay. Nevertheless, one thing is for sure; it is affordable.
Typically, Airbnb offers more amenities when compared to a hotel. It can include facilities such as kitchen, internet, washer/dryer, and Spa, among many others. You will receive not only the hospitality but also the comfort of a home. They will also provide kitchen utensils if you do not have it.
If you want to find an excellent deal on Airbnb, then consider these following tips. You should always look for accommodation and hosts that have good ratings and reviews. To avoid any inconvenience, you should not book just for a few days. Extending your stay duration may not be possible if others have already booked it. You should also consider the minimum stay. Besides, if you want to save some money, then you should look out for any promotional coupons such as the first stay discount.
Flatmates.com.au
This source is another best option for people who want shared accommodation. You can easily sort out listings based on city, amenities, rent, and room type, among others. However, you should note that it comes with a specific minimum stay duration ranging from one week to a few months.
By registering with flatmates, you will be able to access the contact information of those who want roommates. If you are a friendly person, then this way of finding accommodation is for you. Besides, having a roommate can be really helpful, especially if you are landing in Australia for the first time.
Visas and Documentation in Australia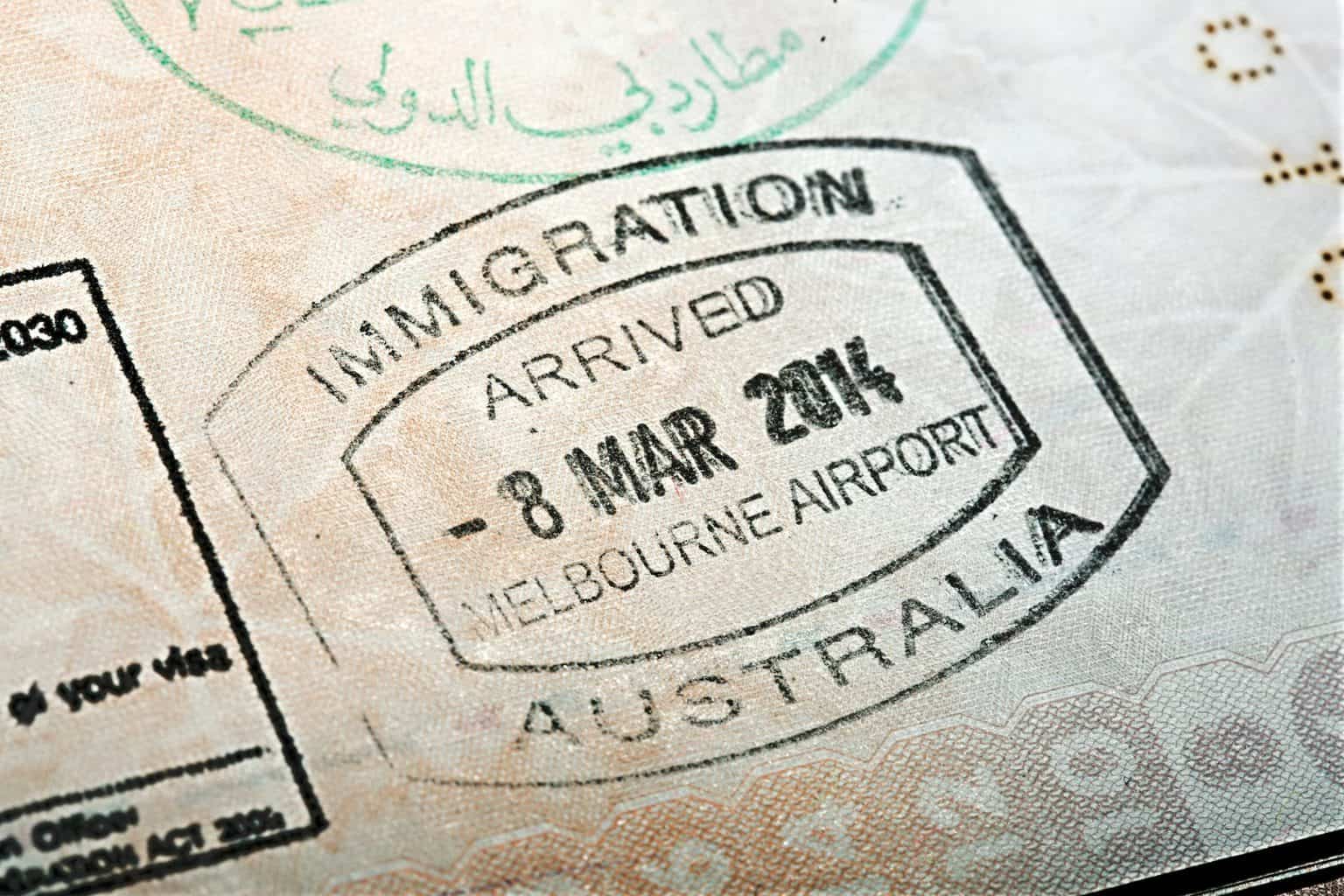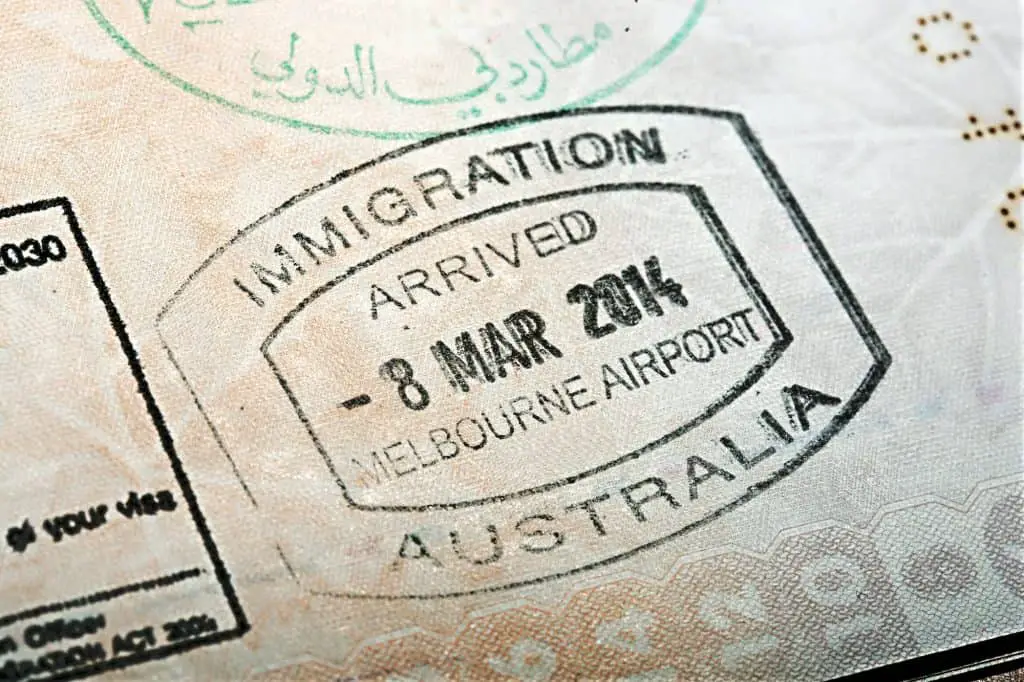 One of the essential things to figure out when traveling to any new country is the visa. Although some countries such as New Zealand can apply for a visa upon reaching Australia, the major of countries will have to apply for a visa before leaving home. There are various types of visas that you can choose, depending on your purpose. Here we list some of the visa options you could take depending on your circumstances:
Electronic Travel Authority (ETA) Visa Subclass 601
This visa is available for many passport holders who are living outside Australia. It allows you to visit Australia for holiday and business purposes. You can use this visa to visit the country multiple times, but you can only stay for a three-month per visit. For ETA, there is no charge except for a service charge when applying online.
eVisitor Visa Subclass 651
This visa is similar to the previous when it comes to the purpose and stay duration. It is available for some European countries. Besides, there is no visa application charge.
Visitor Visa Subclass 600
This visa is for people who are not eligible for the above two options. It allows you to visit Australia as a business visitor or tourist for a period of up to three-month, six-month, or twelve-months. Besides, this visa consists of four streams, namely, business stream, tourist stream, approved destination stream, and sponsored family stream. Applicants will have to pay a fee when submitting their applications.   
On the other hand, you also need to prepare supporting documents to prove the claims you make in your visa application. Some examples of required documents are as follow:
A copy of your ID card or current passport.
Documents that prove you have sufficient funds.
One recent passport-sized photograph.
Your itinerary for staying in Australia.
Letter of invitation.
Other related documents that prove you are a visitor.
Top Destinations for Digital Nomads in Australia
Sydney
Sydney is one of the top destinations in Australia for the digital nomad lifestyle. This populous metropolis has so much to offer when it comes to leisure and working facilities. Here, you will get the opportunity of working with the backdrop of Harbour Bridge and the iconic Opera House. You can also enjoy the stunning landscapes and famous beaches during your leisure time. However, the only advantage of living in Sydney is that it is relatively expensive.
Gravity coworking is one of the finest coworking spaces in Sydney. It provides various amenities such as dedicated rooms for meetings, free internet, and even two dedicated showers, among many others.
> Read more: Our guide to Sydney for digital nomads.
Melbourne
Melbourne will be the perfect option if you want to live and work in a city that has received the title of the World's Most Livable City consecutively for seven years. It is the second-most populous city in Australia, known for its music, café culture, diverse arts, and stunning alleyways. When it comes to the cost of living, it can be expensive as Sydney. But you can also make a modest life even outside the city, which will be less expensive. Besides, many cafés provide free Wi-Fi service. It can come in handy if you are traveling on a budget.
If you are looking for a coworking space in Melbourne, then consider trying the Cluster. It is not only the best coworking space in Melbourne but also the first coworking Penthouse in Australia.   
Brisbane
Another top destination for digital nomads in Australia is Brisbane, which is the capital of Queensland. This city will impress you with a desirable climate throughout the year. As such, you can enjoy a significant outdoor lifestyle. When compared to Melbourne and Sydney, the costs of living in Brisbane are much lower.
When it comes to coworking spaces in Brisbane, we recommend the Fishburners. It is one of the top-rated coworking spaces in Brisbane.
Wollongong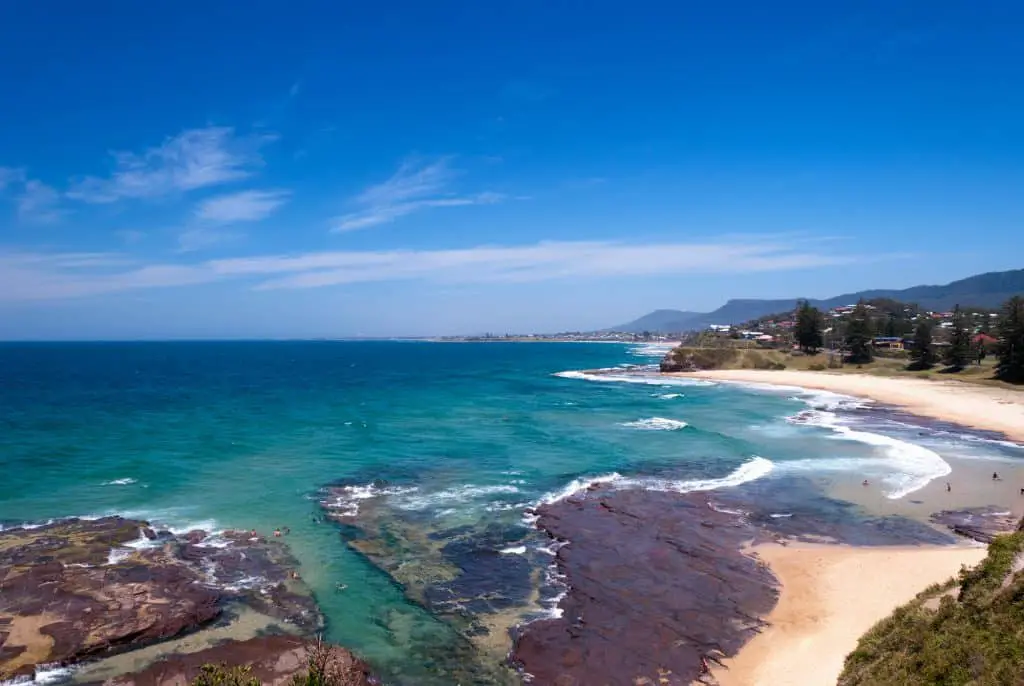 It is a coastal city in Australia, which lies south of Sydney. If you are looking for a smaller community, then you should consider this Australian city. Although it is small, this city does not lack behind when it comes to innovation and startup scene. In short, it is a perfect destination for digital nomads and entrepreneurs. Relatively, the cost of living in Wollongong is also cheaper, and there are various outdoor activities that you can enjoy all year round.
One of the best coworking spaces in Wollongong is the The Consortium Lounge.
Adelaide
Adelaide is the right city for you if you are looking for a quieter destination in Australia. The city will provide you a more like-resort vibe than when compared to more populated cities like Sydney. It has exceptional picturesque surroundings with stunning beaches, coffee shops, fine dining restaurants, and bar strips. Besides, it is not difficult to find a coworking space or remote working hubs.
When it comes to finding a coworking space in Adelaide, we recommend the Intersect coworking space.
Hobart
Hobart may not be your top-one destination for digital nomads in Australia, but there are some good reasons to consider this capital city. It is the least populated city in Australia where the cost of living is considerably low. The city also has a decent internet speed, which is crucial for becoming digital nomads. Besides, you will have the chance to work at the backdrop of breathtaking attractive wilderness such as Wineglass Bay.
If you are looking for the best coworking spaces in Hobart, then we recommend the Wotso WorkSpace. It is the biggest coworking space in the city, offering various amenities.
---
Choosing Australia for digital nomads can be taunting without knowing the right info. However, remembering this info will help you make the most of it when traveling to Australia. We hope that this guide has covered all the necessary details concerning Australia for digital nomads. If we have missed any essential tips or ideas, then please feel free to share it in the comment session below.