Move over Chiang Mai, Bali is the new home of the DN. Yep, in the last couple of years, this palm-topped, volcano-shrouded island has risen to become one of the global epicenters of remote working. There's no denying its draws. From world-class surf breaks to soothing massage spas to deluxe accommodation that can cost next to nothing, it's like a tailor-made treat for those tapping away on their laptop.
But the joys of Bali for digital nomads don't end there. There's also an enticing variety of different sorts of places to explore on the fabled Isle of the Gods. Some will trek to the rolling rice paddies of Ubud for yoga mornings and art workshops. Some will go to Bukit for the A-frame waves of Uluwatu and Bingin. And loads will head to Canggu – a veritable mecca for DN types that's complete with organic cafés and easy-going bars.
Add to all that the fact that Bali has great weather for much of the year, is super-easy to get to on loads of short-haul connections throughout Southeast Asia, and comes with a taste-bud-tingling cuisine (peanut-topped gado gado anyone?). It's hardly a wonder it's so darn popular…
Bali for digital nomads at a glance
Pros
Amazing, world-class surf.
Great year-round weather.
Excellent internet.
It's easy to get to.
Cons
Getting more expensive.
Places like Canggu are packed with DNs.
Annoying tourists (drunk Aussies, we're looking at you!).
Some pollution.
The cost of living in Bali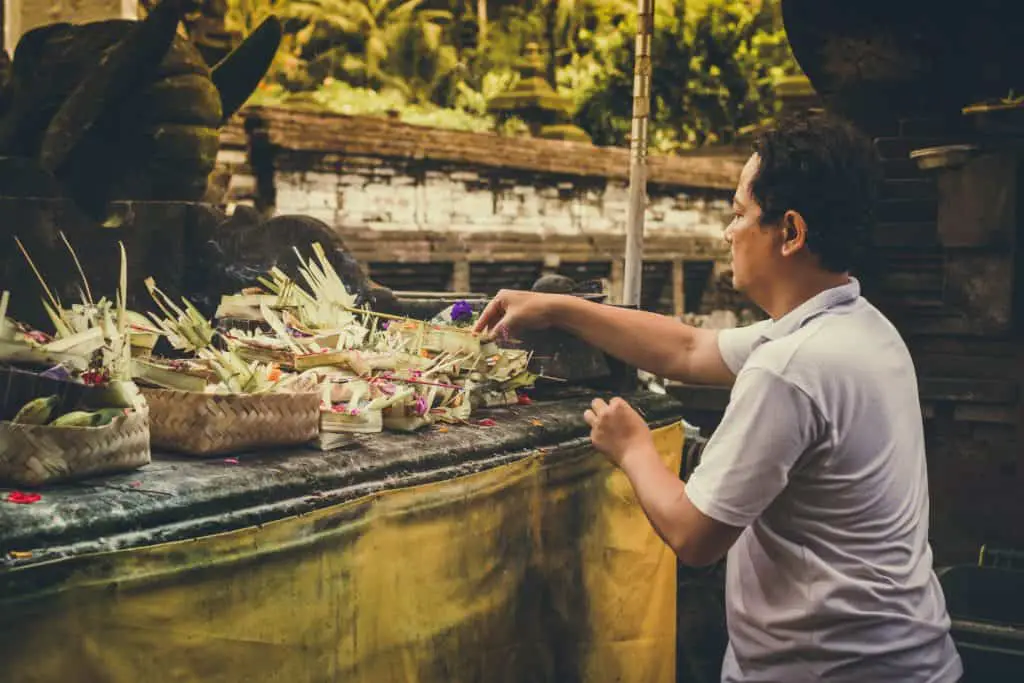 Bali isn't expensive. But Bali also isn't cheap.
The unfathomable growth of the island as a tourist destination since the 1980s, and then again after the ridiculous flick Eat Pray Love, has certainly swelled costs. Hotels can charge premiums for simply being located in the hotspots of Seminyak and Kuta. Taxis (run by an irritating taxi mafia) have bumped up rates, through Uber is struggling to compete. Meanwhile, the arrival of sleek bistros has brought and air of luxury to the dining scene.
On the flip side, you can still score mega bargains on condos and flats. In fact, property booms (where have all those rice paddies gone?) in areas like Canggu and Ubud have helped to create something of a race to the bottom on medium-term accommodation. Eating local will never break the bank – skewers of BBQ chicken topped with chili and satay sauce come cheap. And those brave enough to rent a scooter can zip around the beaches for next to nothing.
The upshot is there's a huge difference in the estimations of monthly outgoings for digital nomads in Bali. You could get by on something meager like $750/month. But you could also splash on villa living by the surf breaks and spend skywards of $2,000/month.
Some examples of outgoings are:
A monthly rental in a private flat with kitchen, bathroom and swimming pool on the outskirts of Canggu: 9.8 million IDR ($750)
A cold beer in a bar in Kuta: 35,000 IDR ($2.5)
A taxi from Kuta to Ubud: 300,000 IDR ($21.50)
The weather in Bali
Sun seekers and surfers will always find something to love in Bali. In fact, one of the great pluses of this island is that it sits almost smack bang on the Equator. Being there means that temperatures remain fairly consistent throughout the whole year (can replace 'consistent' with 'downright balmy'). And it means that the rainy season in Bali is nowhere near as pronounced as elsewhere in Southeast Asia.
The Bali dry season (May-September)
From May onwards, the rains drop to their lowest level – hitting an ebb of just 3cm for the whole month in August. However, it's the prevailing wind direction and strength that really make the difference. Gusts are weaker during this time of year, and don't roll across the south-west coast, picking up water to drop on towns like Kuta and Seminyak as they go.
The result is less precipitation and calmer seas. The sea water is clear and calmer, but the groundswells coming off the Indian Ocean ensure the waves remain epic. In fact, this is peak time to come to Bali as a digital nomad surfer – legendary breaks like Ulu's and Padang Padang are pumping.
Running parallel to the European summertime, and opposite to Thailand's high season, this part of the calendar is unsurprisingly popular with holidaymakers. Beaches around Canggu and Kuta get packed – seriously packed. You'll also need to pay extra for places to stay and flights.
The Bali wet season (October-April)
You could waltz down to Bali in mid-December and find precisely the same weather conditions you can expect in the dry season months. But you could also find the place under a deluge of tropical storms. That's just how it is in the Nusa Tenggara of Indonesia, where proximity to the Equator means the rules often go out the window.
Speaking generally, rains pick up from early October onwards. They typically come in short bursts throughout the island, and bring with them wilder seas that are a magnet for pollution trails (it's certainly not as nice swimming November-April).
What's more, the surf direction changes almost entirely. There's still swell on the south coast for beginners and nomads around Canggu, but pros might prefer to make for the east of Bukit to discover working reefs around Nusa Dua.
Finding places to stay in Bali
Unless you've got your sights set on living among the rural aga peoples of backcountry Bali, you won't have any trouble finding somewhere to stay. This island is dotted with several places that are veritable digital nomad meccas. Of course, they're bursting at the seams with co-living spaces and chic villas. But they also have infrastructure for travelers, which means a hotel with a pool or a hostel with a rooftop garden should always be within reach.
Airbnb
Trusty Airbnb comes up trumps time and time again for digital nomads in Bali. Options abound all over the island. Along the south coast, condos and resort cottages sell for $2,000/month and more. Head to Canggu and it can seem like hosts have specifically marketed their listings to DNs. They offer hefty monthly reductions, screenshots of connection speeds, and good cancellation policies.
We'd say that location is one of the most important things to consider. When it comes to zooming in and out of the Airbnb map to pinpoint that perfect lodging, it can be tempting to settle for the nicest pool and lushest garden. Don't. Even with a scooter at hand, Bali can be a nightmare to get around. A pad within walking distance to Old Man's beach club or the break at Bingin will pay dividends, even if it costs more to begin with.
Bali Housing and Accommodation (Facebook group)
With upwards of 28,000 members and one of the most active communities of expats in the Isle of the Gods, this well-used Facebook community comes with plenty of potential. There are postings virtually every day, which means you should get lots of choices all over the island. The best part is that each is quickly reviewed by peers, so you get an idea of the quality and fairness of the price with a simple glance at the comments section.
Being in Bali
Bali might be the exception that proves the rule. While most Asian destinations make it easy to rent a pad once you've arrived, doing just that in Bali can be a tricky business. Firstly, visitors shouldn't strictly be settling long term here (more on that later), so any rentals over month-long periods can give rise to awkward questions about the purpose of your stay. Agencies might speak great English and market directly to foreigners, but you should remember they will take their pound of flesh in the form of a wad of dollar bills. And flat searching involves a lot of getting from A to B – not something that's the easiest on the traffic-clogged Isle of the Gods.
Visas in Bali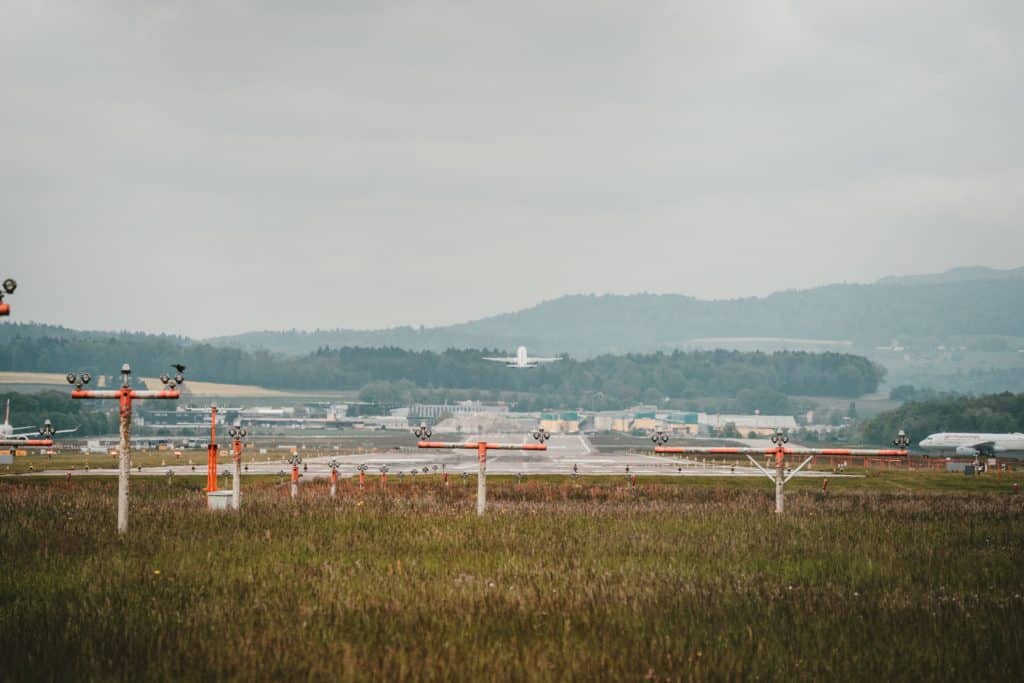 Bali's Ngurah Rai International Airport in Denpasar participates in the visa-waiver scheme for Indonesia. That means you can enter there without having to apply beforehand or even fill visa forms at the arrival terminal, so long as you're from the UK, USA, Canada, or anywhere in the EU. The waiver is valid for trips of up to 30 days.
If you're keen to stay longer, it's possible to pre-apply for visas for 60 days and then extend as that's coming to an end. Just remember that extensions can be a headache on their own. You'll need to make multiple appointments at the immigration office at Denpasar, and the red tape can be daunting.
There's also a Budaya Visa for Indonesia that's used by loads of DNs. It's supposed to be for visiting family members but offers the added bonus of allowable extensions of up to six months. Just beware that there have been reports of crackdowns on the misuse of this sort of entry, and you'll need to have interviews with immigration if you intend to use it for longer than the 180 days. We'd say it's always best to use visas solely for the purpose they are intended, rather than risk the consequences.
Bali is another of the world's countless grey-area destinations for digital nomads. Most of the visas mentioned above are strictly for tourism purposes. Much has been written about the validity of working online while in the Isle of the Gods. The reality is that thousands of people do it and get away with it, but we'd recommend staying abreast of changes in the law and the enforcement of immigration on the ground.
The top destinations for digital nomads in Bali
Here we go – the fun part! Where's good in Bali for digital nomads? Where's hot and where's not? What beaches are the blinders? What jungle retreats have the most amazing views and spiritual energy? You're going to be spoiled for choice…
Canggu
There can be no other winner when it comes to the top places in Bali for digital nomads. Canggu has managed to displace even the legendary Chiang Mai as the world's mecca for location-independent workers. You can't swing a USB 2.0 lead in these parts without getting tangled in design engineers, Bitcoin investors, start-up project managers, and all sorts.
The town has embraced its new role with fervor (though perhaps not so the locals). Where there were once lush rice paddies, there are now sleek surf retreats, co-working areas, and loads of gorgeous villas. The café scene is out of this world, with avocado on toast mingling with Javanese coffee beans. The beaches aren't the best in the region, but it's largely about the vibe in Canggu, not about the waves and the sand.
Ubud
If monkey-filled jungles and mystical yoga retreats are more your thing, Ubud's the place to be. It's become a second favorite in Bali for digital nomads, catering to those people who want to escape the bustling surf towns of the south coast. The town itself is spread over two main streets with a traditional Indonesian bazaar that bursts with Javanese coffee and batik fabrics at its heart. It's known for its artistic traditions and beautiful rice paddies, which can be viewed at Tegallalang just a little to the north.
Kuta
Calling all hedonists, Kuta is the buzzing, beating heart of backpacker Bali. Yes, you'll have to share the streets and cafés with beer-filled pub crawlers, not to mention crowds of sunburned holidaymakers, but that's actually part of the fun. Famous clubs like Sky Garden draw literally thousands of revelers on event nights, which typically involve big-name DJs a la Ibiza. The beach is also super close. And, yes, it's Kuta Beach – the iconic stretch of silver sand that you might have heard is the beach of choice for learner surfers.
Seminyak
Right next door to Kuta though noticeably more stylish, upmarket, and more refined is the town of Seminyak. The coastal road here continues to roll on past wave-bashed shoreline where you can try your hand on the Balinese swells, but the hotels are large resorts with infinity pools and rooftop bars. The dining means fusion Euro-Asian eats. The nightlife means sunset cocktails that cost a pretty penny.
Bingin Beach
A surfing mecca of south Bali, Bingin has a reef break that crashes over shallow rocks. It's also got one seriously stunning view across the Indian Ocean rolling west (hello sunset!). The village itself is a tiny little cluster of bamboo cottages on the clifftops, but the beach below sparkles white between big granite boulders. Choose this one to surf between working sessions.
---
Feel free to add your tips, ideas, destinations or tricks in the comments below. We're always looking for more info to add to this ultimate guide to Bali for digital nomads!