Have you spent 2020 dreaming of the digital nomad lifestyle? Are you ready to say goodbye to the relentless routine, the office politics, stuffy office attire, and everything else that comes with the 9-5 life?
Make 2021 the year. Life is too short to be stuck in a lifestyle you don't enjoy.
In this guide, we're going to outline a proven step-by-step process that you can use to achieve financial and geographical freedom to live the life that is meant for you. You will finally be able to become a digital nomad!
Make no mistake, the life of a digital nomad isn't without its challenges. It's difficult to get the ball rolling and there are a number of downsides. But if you value flexibility and freedom above all else, you'll want to join the 5 million digital nomads who call the world their office.
Let's jump into the guide and see how you can become a digital nomad in 2021.
P.S. If you have any questions or comments along the way, feel free to share your thoughts with us – we want this resource to help as many people as possible achieve their digital nomad goals.
How to Become a Digital Nomad in 5 Steps
1. Identify Your Source of Income
Far too many guides like this begin by advising budding digital nomads to choose their favorite destination or how to find the cheapest flights. That's really poor advice because it's totally jumping the gun.
Make no mistake – you're going to need cold hard cash to sustain your life as a digital nomad. You'll still need to pay for basics like accommodation and food, for instance, and you'll want extra money to actually enjoy your time in the places that you visit. You'll also need to think about putting money away in savings.
This is why before all else, you've got to think about how exactly you're going to make a living as a digital nomad.
Here's how to do that.
Assess your skills
Do you have an obvious skill set that lends itself well to the life of a digital nomad? Here are some profiles that have an easier time finding freelance work:
Digital marketers (designers, copywriters)
Front- and back-end developers
Project managers
SEO specialists
Affiliate marketers
Customer support representatives
The list goes on. You should really take stock of your skills and see whether or not you fit naturally into one of those profiles.
Sharpen your skills
You might find that your skills are lacking at the moment. Or, you might want to take your existing skills and use this change as an opportunity to pivot to another role.
Before you start dreaming of the golden beaches and endless adventure, you should take the time to plan your professional development. Set out a roadmap that you need to follow.
Don't fall into the trap of neglecting your professional development. Far too many digital nomads fail to cultivate a fulfilling professional life and this means that they'll eventually struggle to find work or reintegrate into the workplace if they settle down.
Share your skills
Now that you have taken stock of your skills and created a professional development plan, it's time for you to evidence those skills and share them. As a digital nomad, you'll spend a lot of time applying for freelance gigs and connecting with recruiters – you need to evidence your abilities.
Think about setting up a digital portfolio. Really take your time here – create something impressive and elegant that shines the best possible light on your professional experience.
Acquire unquestionable proof
Creating a portfolio is one thing, but you've also got to acquire proof that you're capable of delivering quality work. Before you start thinking about the logistics of becoming a digital nomad, you should take the time to collect references and recommendations.
Make the most of LinkedIn's excellent recommendation functionality. It's easier than ever before to drop a message to your previous colleagues and ask for a recommendation. Those little messages will often spell the difference between you landing a freelance gig or not.
2. Find Your First Clients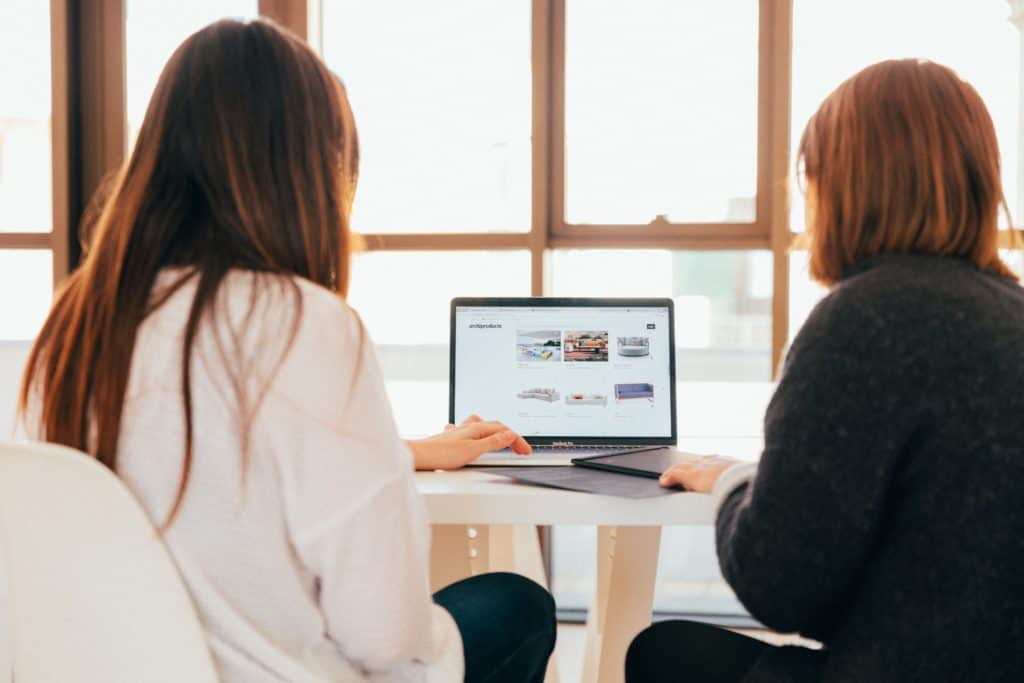 Feeling like you have a good handle on your professional life? Great, because it's the tool that's going to sustain your life as a digital nomad.
You might want to start thinking about travel logistics and setting out, but we recommend that you try to secure some freelance clients before you leave your full time role.
All too often, digital nomads reach their boiling point with the 9-5 and leave in dramatic fashion. They cut ties with their employers and then find themselves panicking as they enter a financial freefall.
You can avoid that common pitfall by taking a more methodical and practical approach. While you still have a reliable source of income, try to cultivate a strong collection of freelance gigs.
Here's a closer look at the steps that you can take to find the freelance gigs that will carry you over into the digital nomad lifestyle.
Find the right channels
The first step you'll want to take is to identify the right channels, create your profiles, and learn how to use them.
Far too many digital nomads set out with a few websites in mind and then mindlessly scour them for paid work. Again, be more methodical in your approach and you'll seize success.
Set up a Google Sheet with a directory of websites that are perfect for you. Create notes, collate your login information, create strong profiles, and you'll be on the path to success.
Here are just some of the key websites and directories that you might want to use to become a digital nomad in 2021:
The list goes on and on. Cultivate a strong list and you'll have a powerful resource that puts you head and shoulders above many other digital nomads.
Find the right clients
Now that you have a comprehensive list of the best website and directories (that you'll nourish over time), you'll want to get to grips with how each platform works and the clients that are available on each of them.
Rather than spraying applications left, right, and center like Scarface, take the time to be methodical. Keep a record of the jobs you apply to, where you found it, and whether or not you were successful. This can help you to identify the platforms that are best for you.
All digital nomads quickly realize that there are countless clients out there. Some of them are good and honest people who respect the contributions of freelancers, while others are hoping to get cheap work without any regard for the freelancer.
Your ability to differentiate between those types of clients will improve over time. This is a big part of becoming a successful (and sane) digital nomad.
Nourish your relationships
Once you find a great client, do everything that you can to hold onto them. You'll realize that a great client is worth their weight in gold, so do everything that you can to nourish your relationship and build stronger ties with them.
Here are just some techniques that you can use to develop your relationship with your favorite clients:
Find new ways to go above and beyond
Maintain friendly contact
Stick to deadlines and deliver work early
You're an expert in your field – share articles and knowledge
Build a convivial atmosphere
3. Get Logistics In Order
Now that you have some clients and you're on the way to effectively nourishing those relationships, it's time to think about how to actually make the digital nomad dream a reality from a practical perspective.
Here are some of the practical steps that you'll need to take to get yourself closer to your digital nomad lifestyle.
Leave your job
You'll obviously need to leave your job. You should do this in the gentlest way possible to avoid burning bridges. Make sure that all of the paperwork is completed accurately and that you achieve the most favorable terms possible.
Finances
At the outset of your digital nomad adventure, you might find that your incoming cash is lower – you'll need to save and strategize when it comes to the financial side of things.
Travel documents
One of the most precious items for any digital nomad is their passport. You should make sure that yours isn't expiring soon and you need to make sure that you have visas and permission to travel to your destination countries.
Health checkups
Before you set off on your adventure, you might want to go for a comprehensive health checkup. This will help you to avoid any nasty surprises along the way – be sure to have a physical and dental exam.
Connectivity
The digital nomad lifestyle is made possible by the internet. You'll have to have a solid strategy for how you're going to stay online and serve your clients while you're on the move. Plan your travels around connectivity to avoid disappointing your clients.
Manage your possessions
You'll also need to think about what to do with your possessions – will you put them in storage? Leave them with a family member? Sell them to finance your trip? Give yourself plenty of time to make sure that you make the right decisions.
4. Master the Art of Effective Travel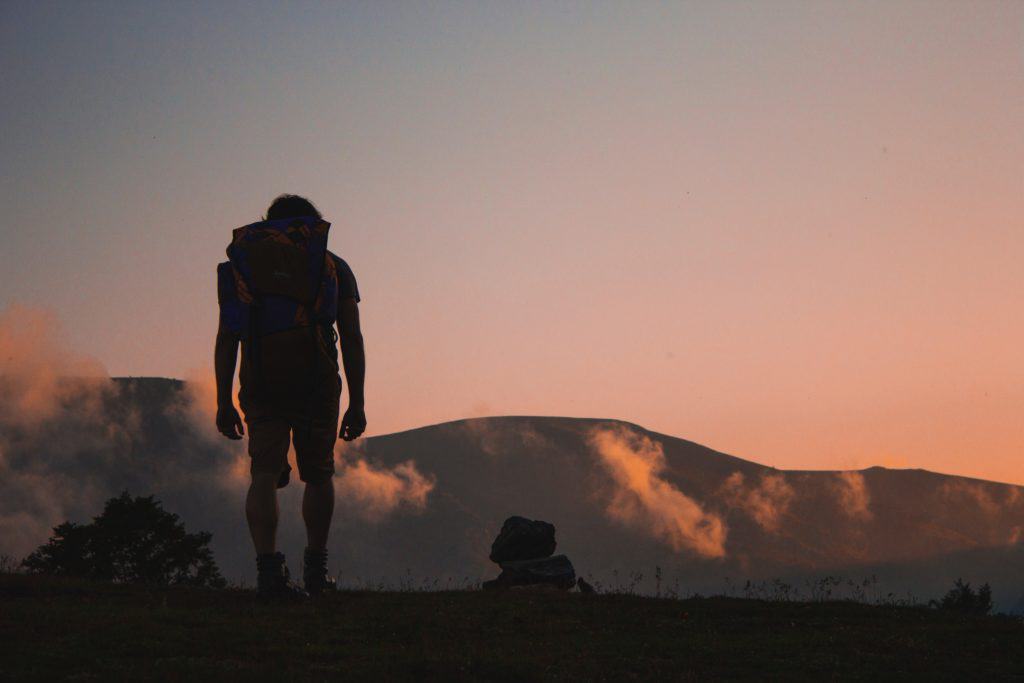 Now that the groundwork has been set, it's time to finally begin thinking about the exciting part – becoming a digital nomad and planning your travel. This is the main reason that you've decided to change your lifestyle, so make sure that you relish the opportunity and enjoy each step along the way!
Here's a look at the steps you can take to master the art of effective travel.
Travel responsibly
First things first, you'll want to set yourself some ground rules. As a digital nomad, you might find yourself in unfamiliar places where you're a stranger traveling with potentially valuable equipment.
Set specific rules and stick to them to make sure that you travel responsibly. Make sure that your rules help to protect yourself and mitigate your impact on the places that you visit.
Organize your finances
As you travel, you're going to need to spend money. That's often easier said than done, though, given that different cards and payment methods are accepted around the world.
Before you arrive at a new destination, you should be sure to learn more about how you're going to pay while you're there. Before you set off on your travels, you should make sure to give yourself options: create new accounts, make a PayPal profile, and more. 
Get the right equipment
Some digital nomads become really enthusiastic about the equipment that they carry. We really love it, too, and it's really good fun to constantly refine and develop the equipment that you carry with you.
You should make sure that you have all of the essentials and that you buy the best-quality version that you can comfortably afford. This will help you to travel in complete comfort and work as effectively as possible.
Here are just some of the items that are essential for nomads in 2021:
Mobile hotspots
Great noise-canceling headphones
Quality clothing and toiletries
Improve your travel literacy
Effective and safe travel is really an art. You should take time time to develop your own skills and learn from the best. Find some travel bloggers who you really respect and even dig into some of the books out there about traveling (check our best books for digital nomads).
If you are well-versed when it comes to traveling, you'll find it easier than ever before to enjoy yourself and make the most of your lifestyle. The more you know about travel the easier you'll find it to keep yourself safe, travel on a budget, and really relish every experience.
Learn a language
Digital nomads are very fortunate in that they get to interact with different people from different cultures on a regular basis. It's an enriching experience that will transform your character for the better.
You might want to get involved and learn a new language so that you can travel more effectively and connect with the people you meet. The language will depend on where you're traveling, of course.
If you start to learn a language, you'll find that it makes it easier to learn other phrases in other languages, too. You'll also appreciate language as a learner and this can help you to connect with people more effectively and empathetically.
5. Know Thyself
Finally, you should use every small step along the way as an opportunity to learn more about yourself. Before you even step foot out of your front door, you'll have already done some amazing things – you'll have thought about your life, gotten the logistics in order, and more.
Learn along the way and you might surprise yourself time and again.
We hope that this guide helps you to realize your digital nomad dream in 2021. We know that you can do it and we hope that it's everything you wished for. And if you become a digital nomad, let us know!