Life can be fun if you are a digital nomad as you can work from wherever you want. You don't have to go to the same office every day and, if you are lucky, you may not have to work at the same time as well. Not everyone is lucky enough to live such a life, so if you are living it, you should appreciate it as well.
However, you will have to face a few challenges as well, and the biggest one of them will be to find a suitable space to work. You can increase productivity by finding a workplace that suits you. We have made a list of the 7 best coworking spaces in Amsterdam to help you work more efficiently. So, if you live in Amsterdam or you are on a trip to the beautiful city, this article is going to prove helpful for you.
1. Workspace6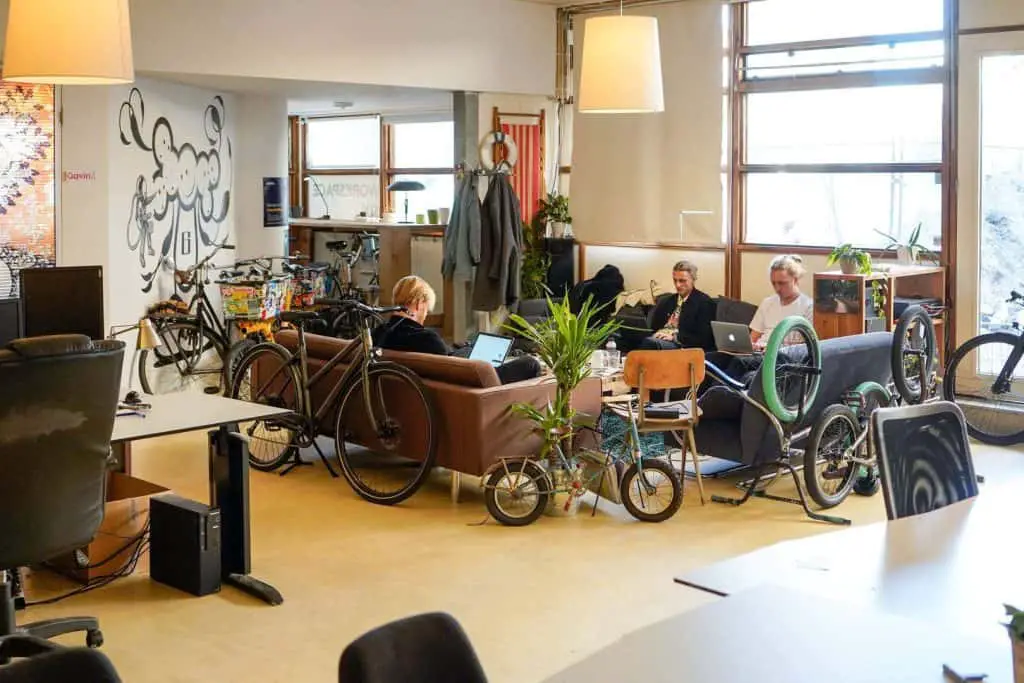 Workspace6 has been a great place for working productively for a long time now. The place is very easy to reach as it is located under the tracks of Centraal Station. Freelancers, entrepreneurs, and artists often come here to work on their projects as the place offers a work-friendly atmosphere. The best thing about this coworking space is that you will get to choose from different kinds of desks, and you will also have the option to work in different rooms having a cozy atmosphere.
Workspace6 also offers a meeting room where you can organize small events if you want. If you have work partners, you can set up a meeting with them in these rooms. Other than this, you will also get tea and coffee, which is a great way of refreshing your mind while working. You can't keep working all day without taking breaks, and when you do, you can drink refreshing beverages.
This place is also good for meeting people who have similar interests as you. You will be able to share your ideas with them, which may help you grow as well. If you are a member, you will have 24/7 access and you can use the meeting room whenever you like.
2. BounceSpace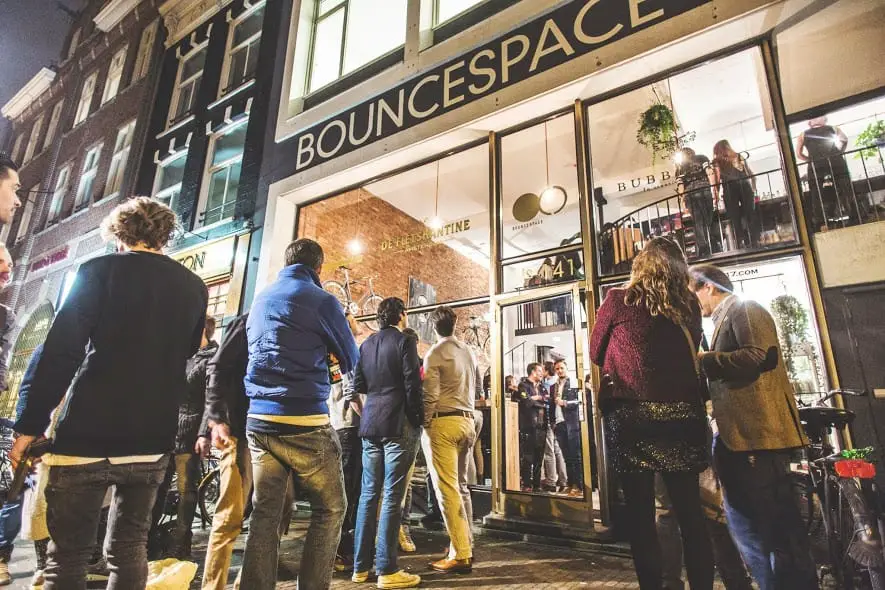 If you are looking for a unique workspace, BounceSpace is a great option for you. It is located near Vondelpark in a beautiful old factory, and you will have a great experience here. You won't have to worry about any long-term contracts here as you can take monthly memberships as well. This flexibility in membership policies is beneficial for people who are in the city for a short period.
The interior of this workspace is designed in such a way that you will like getting your work done, and this motivates people to work harder. This is the biggest reason why people prefer visiting this place for working on their projects. You will find a lot of freelancers and digital nomads here, and you can build strong connections with them as well.
Another great thing about this place is that you will be able to drink a cup of fresh coffee whenever you want, and this is something that will help you work with a clear mind. Members have 24/7 access to their personal desks and they can also enjoy free use of the meeting space.
3. StartDock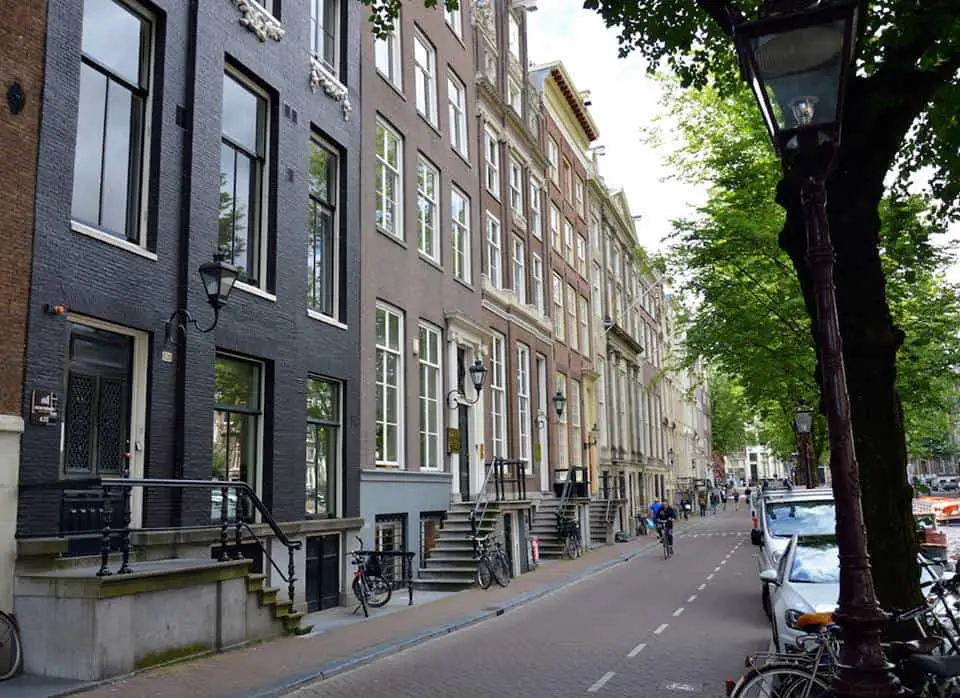 Located in Herengracht, StartDock is one of the best coworking spaces in Amsterdam. If you are looking for a workspace where you can be more productive, this place is made for you. You will be able to be yourself while working here as you will find people having different interests here. The positive energy that you will experience after entering this place will help you work even harder.
You will find work desks here; however, you can have your private office as well. If you work as a team, you all can hang out at this place and work together. You can also arrange meetings in the meeting rooms.
Several events are also organized from time to time, which makes StartDock more than just a workspace. The place is open 24/7, so you can work here according to your convenience.
4. Boven De Balie
Located near the well-known cafe De Balie, it is a great coworking space for everyone who works on a laptop. If you work here once, you would want to come here again because the energetic atmosphere of this place is very appealing. You will be able to focus on your work when you are here as everyone around you will be doing the same. Moreover, you will get coffee, snacks, food, tea, and soft drinks that you can enjoy in your free time.
If you have to leave for some work, you can keep your laptop or other personal belongings in a locker, and they will be safe there. There is something that makes Boven De Balie a special workspace, and that is the fact that it organizes social events regularly, where workers are invited. This gives people a chance to get to know each other better and build social connections.
5. Plant22 
Located in Amsterdam-West, Plant22 offers a creative coworking space to people. There are different work-stations in the place, a meeting room, and a well-equipped kitchen, this makes it a complete package for digital nomads. Want to take a break from work and eat something? You can do it here. Want to organize a meeting with your team members? Well, you can do that too.
The membership of Plant22 offers multiple benefits such as conference room access, tea, and coffee-making facilities, high-speed internet, printing services, cleaning services, and much more. Members will also get 24/7 self-access, which means their work timings will no longer be an issue.
6. A Lab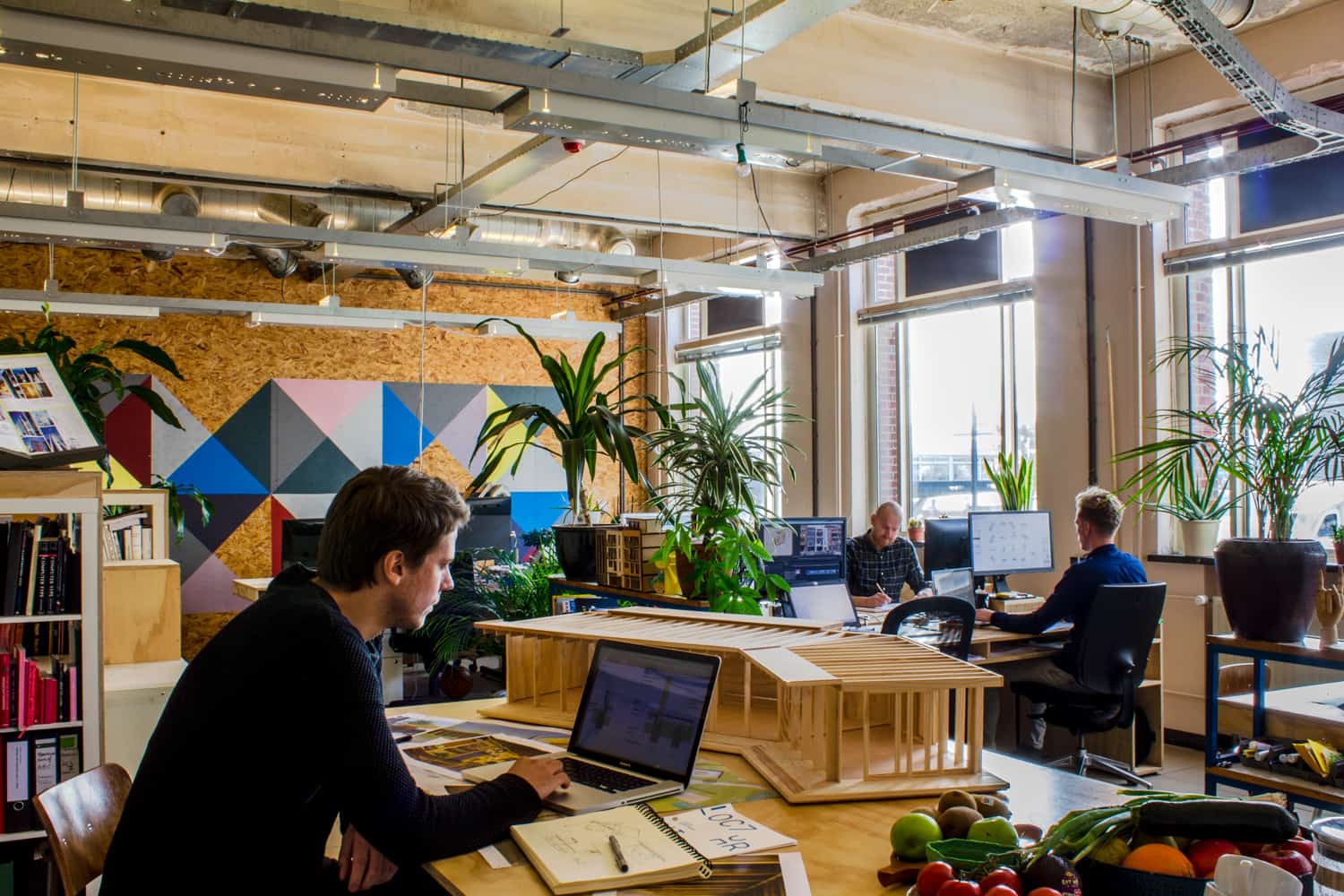 Are you looking for a place that has got it all? If you are, A Lab is the right coworking space for you as it has a lot to offer. To begin with, there are five meeting spaces that you can reserve whenever you decide to host a meeting with your work team. You will also get an option to use the event space where you can organize an event whenever you want.
A Lab has room for almost 300 people, which means you are unlikely to face any issues while finding a spot for yourself. Moreover, you can enjoy printing services, and take a print out of a document whenever required. Members also have 24/7 access, which brings in a lot of flexibility.
7. The Thinking Hut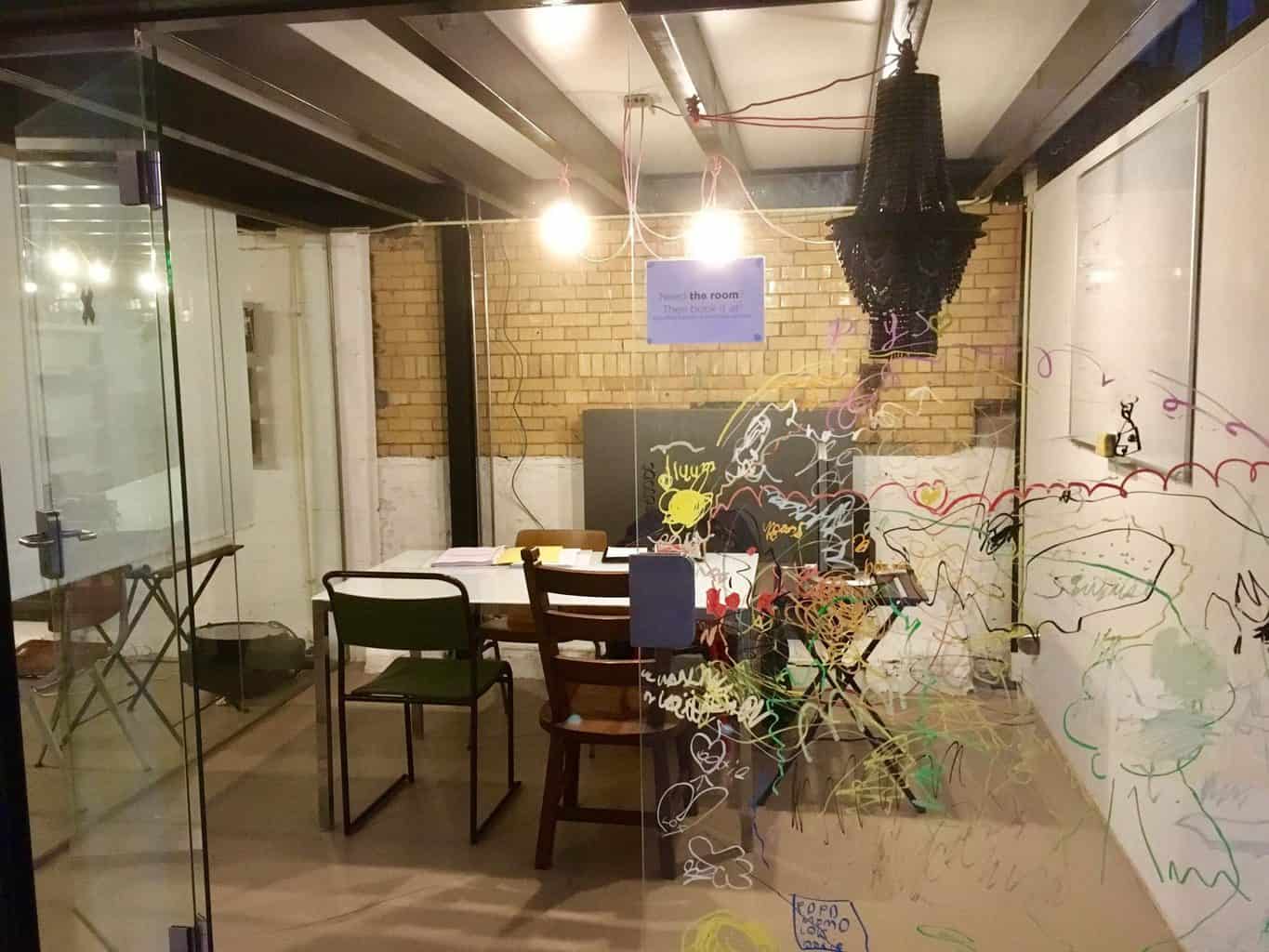 You will find two venues of The Thinking Hut, and you will easily be able to locate both of them. One of the venues is located next to the Olympic Stadium and the other one is located near the Oosterpark.
The Thinking Hut is designed to provide a working environment to the people who are looking for a spot to get their work done. The place offers meeting facilities, workshops, and much more. It is well-designed, and you are likely to have a decent experience while working on your projects here.
Conclusion 
We hope we were able to help you in finding the best coworking space in Amsterdam. If you are a digital nomad, doing your regular work at such a place can be beneficial for you in several ways. You will get to meet people, and you may also find some people who are working in your field. This will allow you to grab new opportunities, which will help you grow.
Moreover, you will find a positive and energetic atmosphere to work in. Working at home is fun, but it can be boring at times, and this is where such places come into play. You can enjoy your memberships at such places to be more productive and reach new heights in your career.