Berlin, the German capital since the 2000s, has emerged as a cosmopolitan entrepreneurial scene, ever-bustling with tech and start-up energy. Berlin has some of the top coworking spaces that are enriched with an open-minded aesthetic. Moreover, there is a well-connected public transportation system and a thriving nightlife.
With dozens of spaces in the city, it can be a very daunting task to choose the right space. But, there is nothing to worry about, we have shortlisted some of the top coworking spaces in Berlin. We have kept the amenities, location, and pricing in mind.
1. Ahoy! Berlin
 Located inside one of the old industrial buildings in a residential district, this space extends over several floors. Having bright walls and boasting room space, this place is an open and spacious premise, with the space capacity for up to 400 people. They offer team rooms, individual workspaces, conference rooms, event rooms, and a cafeteria.
Amenities include high-speed WiFi, printer, scanner, kitchen, and a cozy chilled-out lounge area for social meetups and to connect with investors or potential collaborators. If you are someone new and want to build your networks, this place is for you. Also, there are additional services to their members, like legal advice and event management.
They also have some cool leisure activities like jazz concerts (when possible), pool table, foosball, and a ping pong table. So you don't get too worked up and maintain your productivity pace.
It is best for new entrepreneurs for networking, and they offer flexible pricing.
2. The Factory
They have two campuses in Berlin: Factory, Mitte, and Factory, Görlitzer Park. Unlike any other coworking space, this one is more of a 'business club for start-ups. ' Well known start-ups like Uber and Soundcloud belong to the same community.
The Factory Berlin is not the typical coworking space. It is inspired by easy movement desktop computers that aren't fixed to the tables, and members are encouraged to be active. The freewheeling style of the building includes workspaces and conference rooms.
Equipped with the latest technology, this space gives start-ups, freelancers, and established businesses a place for socializing, creativity, and productiveness. Apart from high-speed internet and unlimited coffee, it offers amenities like mobile workstations, lockers, a kitchen, 3D printer, and literally everything else to seize the day. Leisure activities such as yoga, theater with sofas, and various sports courses to maintain a work-life balance.
The coworking space is best for corporate connections, and it costs from €50 per month.
3. Betahaus
Betahaus has two locations in Berlin, one in Neukölln and one in Kreuzberg. Both locations offer everything you need to be productive and extra touches to spark up your creativity. Betahaus is one of the leading coworking spaces in Europe.
Besides over 300+ Flex desks in both locations, other amenities include private offices, event spaces, a spacious backyard (Neukölln), a lovely rooftop (Kreuzberg), and more!
They offer two membership options. 99 euros for the club membership or 250 euros for the Pro membership which includes unlimited access, access to meeting rooms, amenities, and more.
4. CoWomen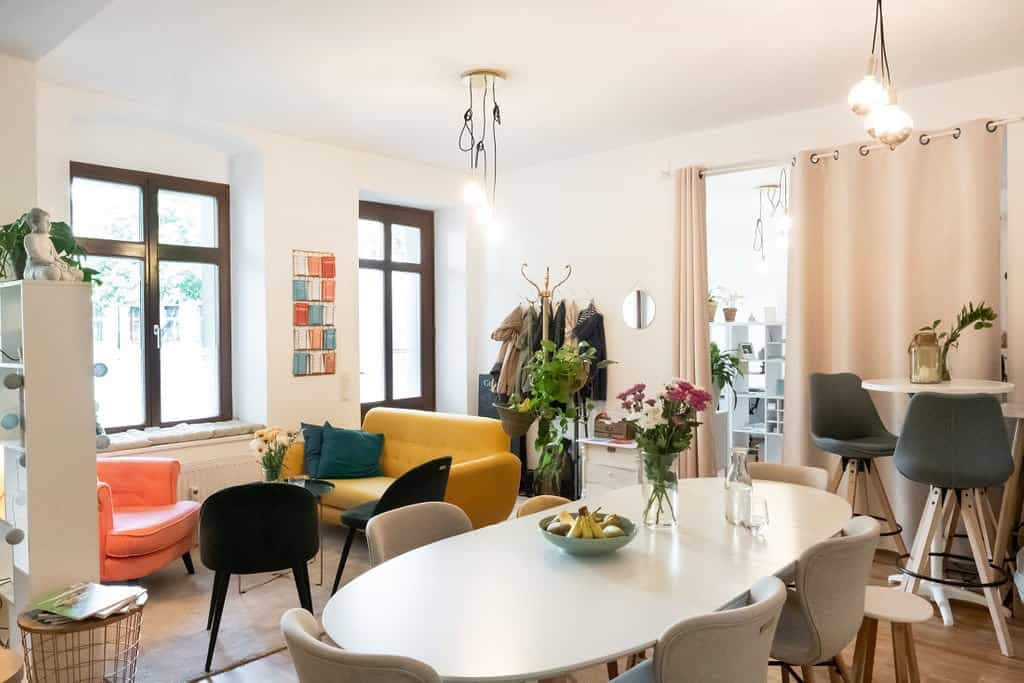 CoWomen is a vibrant and inspiring community meant for ambitious women who aim to bring a change in the working world. Located in the heart of Berlin, 5 min walk from public transit.
The main amenities include an ergonomic chair, mentorship programs, photo studio, recording and podcast studio, etc. The women here will also be able to access high-quality equipment for video recording, professional lighting, WiFi, TEDx host space, community launch and dinner,  free tea coffee, etc.
This coworking space is best for women who want to work in a women-exclusive environment.
There are multiple options available when it comes to the cost factor. You can opt for a day as well as monthly pass and membership plans. The membership fee for the host desk is EUR 249/month.
5. Jugglehub Coworking
This one is a great amalgamation of coworking space. The event location, café, and a perfect extension of your home office or company office. This place is suitable for working parents as it provides flexible childcare services and child care programs. The facility is available for both people offering as well attending events.
The coworking space here is perfect for parents or individuals with kids.
There are both daily as well as monthly basis. For instance,
6. Enklave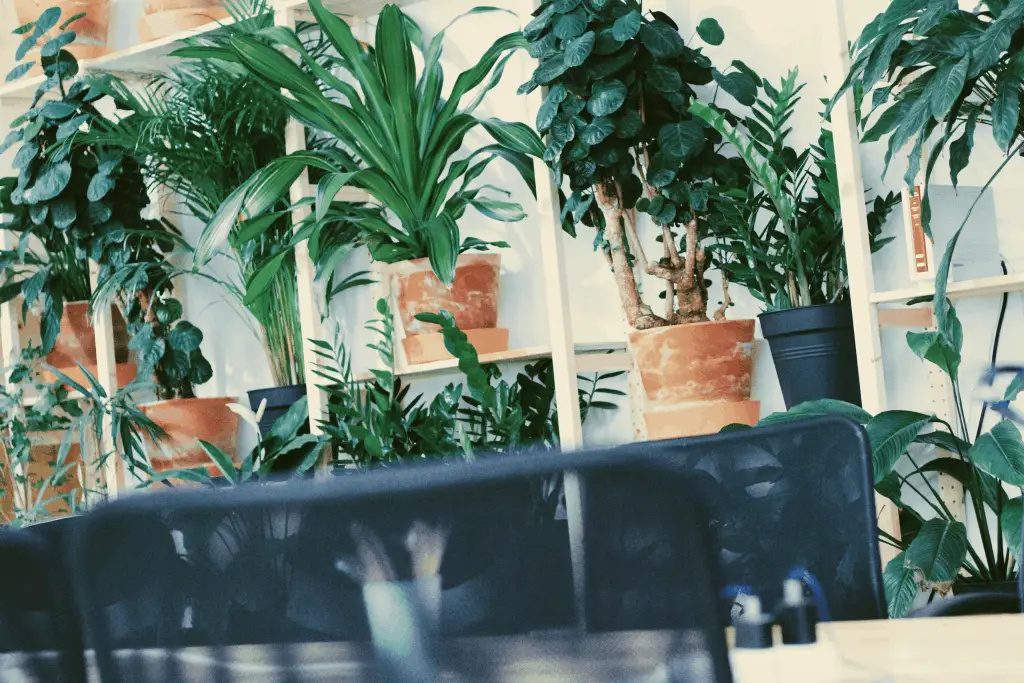 If you are someone who goes solo and is on a budget, this one is for you. You can be social or live in your own space. Space is divided into three zones, namely, social, focus, and silent. You can switch between them at any time.
Amenities include beanbags, WiFi, outdoor terrace, nap room, yoga studio, kitchen, phone booth, shower, wheelchair accessibility, kitchen, outdoor terrace, parking, etc. Nearby to the airport and 5 min away from public transport. They give a single day free tour every weekday mornings.
This coworking space is just the perfect place for people with a low budget.
There are hourly, monthly, as well as desk memberships. Moreover, the place offers weekly memberships, and since there are no contracts, you can cancel anytime.  
7. B+ office
A trendy and comfy place in beautiful Kreuzberg. Here, start-ups, freelancers, and digital nomads find a desk to work on their projects. Whether alone or in a team, B+office has room for your ideas.
Amenities include a lounge area,  terrace printer scanner, bike parking, nearby to public transit,  ergonomic chairs, kitchen, meeting rooms, high-speed internet,  free water, and coffee, etc.
It is best for client meetings, decorators, photo studios, or someone who wants a scenic view of the office. The working space has day passes and monthly plans available, which start at 195 Euros/ month.
Final Verdict
Berlin offers a great and colorful variety of coworking spaces for all. Whether you are a freelancer, digital nomad, start-up, established, or a small company under one roof, these coworking spaces will have a lot to offer. Aside from offering a number of amenities at affordable prices, these coworking spaces provide multiple other perks as well.
In fact, you will be able to collaborate in the best way possible and come up with proper strategies with your associates. These coworking places have a lot to offer in terms of flexibility as well.
So, stop worrying about purchasing an office space when there are top coworking places that provide much more. Pick any of these coworking spaces in Berlin and get to collaborate and work efficiently with your team.