As work culture around the globe is taking on a new form and shape, coworking spaces are popping up in just about every city and country. Italy is no exception to this!
This dreamy, romantic place has a wealth of enticing benefits to offer when it comes to curious tourists. And digital nomads aren't left behind by any means either. With tonnes of stellar and unique coworking spaces across just about every inch of the country, you've got a lot of choice in where you can go for your work-cation.
So, to help you plan out your trip, in today's article we're going to cover the 7 best coworking spaces across all of Italy.
We'll give you the down-low on what you can expect as well as cover what the rates and amenities are like for each location – all with the aim of helping you find the perfect coworking space for yourself.
Let's dive right in!
1. Copernico Carlo Felice – Cagliari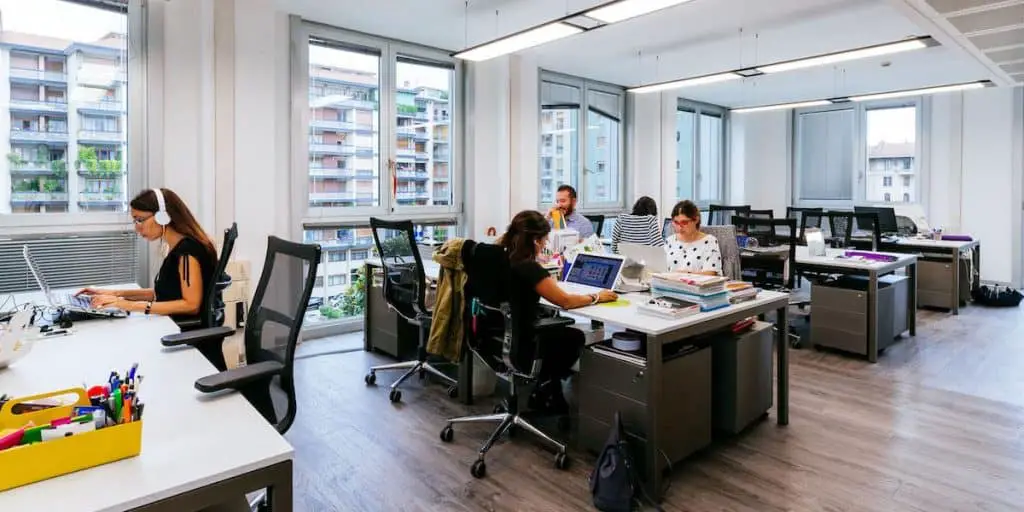 Situated right in the heart of the historic city of Cagliari – Copernico Carlo Felice has got lots to offer to freelancers, small teams, and digital nomads alike. They boast some of the best amenities available alongside a stellar benefit package thanks to their extensive relationship network with other companies and business services all across Italy.
They offer more than 250 furnished offices, 50 hot-desks, and 15 spacious meeting rooms across their 4,000-square-meter property. This comes coupled with a luxurious lounge, relaxing rooftop terrace, a bustling cafe, and multiple other break areas to help you balance out the grind.
There are also over 300 events hosted practically every year at this location, which helps foster connections and business growth for the wonderful folks that are part of the Copernico network.
This location offers both daily rates as well as a long-term membership. And while you'll need to reach out for a quote, we can tell you that it's incredibly affordable compared to many other European coworking spaces.
>> Check out Copernico Carlo Felice here!
2. The Freelancer's Island – Milan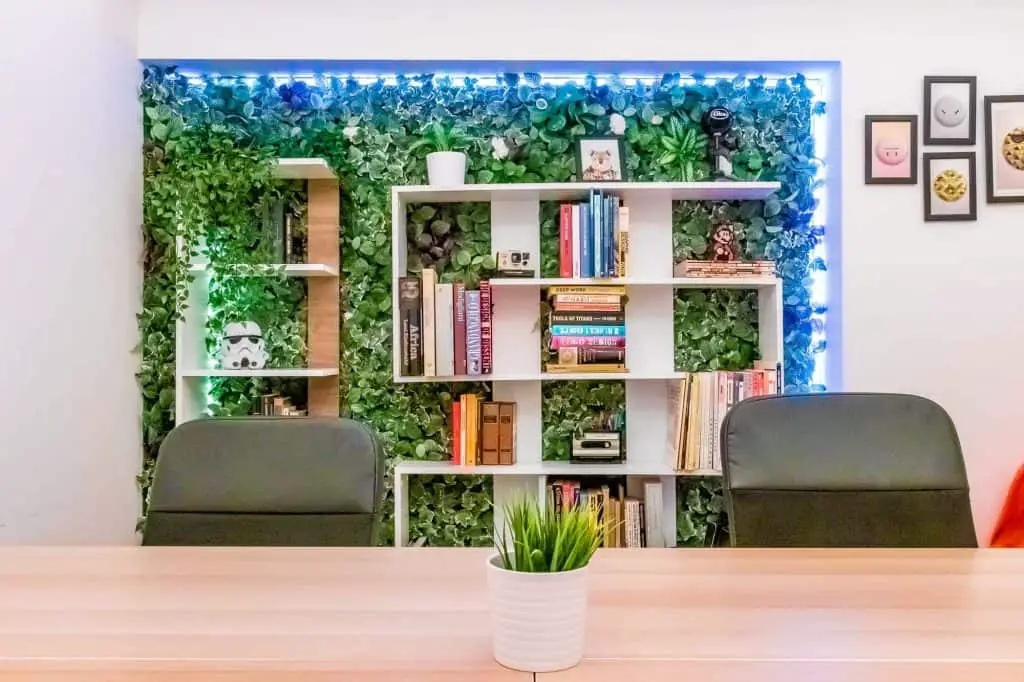 If you're a designer or creative professional planning to work in Milan, this is definitely a coworking space that should be on your radar. Why's that? Well, the entire space was designed specifically with designers and creatives in mind!
From professional workstations to a fantastic printing setup, a relaxation room, specialized laundry equipment, and even a "secret lab" of their own, this central-Milan spot is an absolute blast to work at.
However, while all the amenities are amazing as they are, one of the biggest benefits to the Freelancer's Island is the thriving community of creative professionals that you'll get to network with and meet on a regular basis. From animators to designers, film professionals, artists, and even art directors – you'll get to rub shoulders with some of the greatest creative minds in Milan.
And did we mention that the Freelancer's Island is also located right in the heart of the Isola district? This thriving community is known as the true heart of Milan when it comes to design with many regular exhibitions, events, and workshops taking place almost daily, there's definitely lots for you to enjoy.
>> Check out the Freelancer's Island here!
3. TSH Collab – Florence
Undeniably, TSH Collab manages to combine an eloquently designed professional space with Florence's enticing local flavor.
This location is incredibly central, being only a 5-minute walk from the Santa Maria Novella station, which means you're right in the center of everything going on in the city. All of the best shops, cafes, restaurants, and other key establishments are just an arm's length away at any given time.
TSH Collab boasts a full-service coworking environment. As one of their members or guests, you'll be able to enjoy blazing-fast WiFi, well-designed workspaces, an awesome game area, a well-equipped gym, a bar and bistro, as well as co-living spaces and even hotel accommodations. And when you consider that their prices start at 20 Euros per day – that's definitely a deal to steal!
>> Check out TSH Collab Florence here!
4. Groworking – Rome
It's no secret that Rome isn't short of great coworking spaces by any means.
However, among all of them, Groworking definitely stands out thanks to the fact that they've managed to tailor a pitch-perfect environment for small businesses and artisans alike.
They offer hot desks, daily passes and monthly memberships which start at little as 4 Euros per hour or 20 Euros per day.
Booking with them grants you full access to one of the most convenient, central and modern spaces that is perfectly equipped with everything you'll need to bring your ideas to life and stay productive around the clock.
In addition to this, they put a strong emphasis on building social connections and growing as a community. This is why they host regular events to foster new life-changing connections and help their members take their business and ideas to the next level.
5. Impact Hub Torino – Turin
Impact hub is definitely no stranger to ending up on our lists of the best coworking spaces in various locations across the globe.
This is because they've got an absolutely spectacular network of convenient, central locations in just over 50 countries across 5 continents.
Their Turin location is situated right in the city's center, in the heart of the thriving business district that's known for fostering growth and innovation in the city.
For as little as 20 Euros per day, you can enjoy a spacious, ergonomic and well-equipped working environment. This comes with the benefit of a standard lineup of amenities such as meeting rooms, common relaxation areas, free coffee, and snacks as well as central access to all of the best places that Turin has to offer.
>> Check out Impact Hub Torino here!
6. Famo Cose – Rome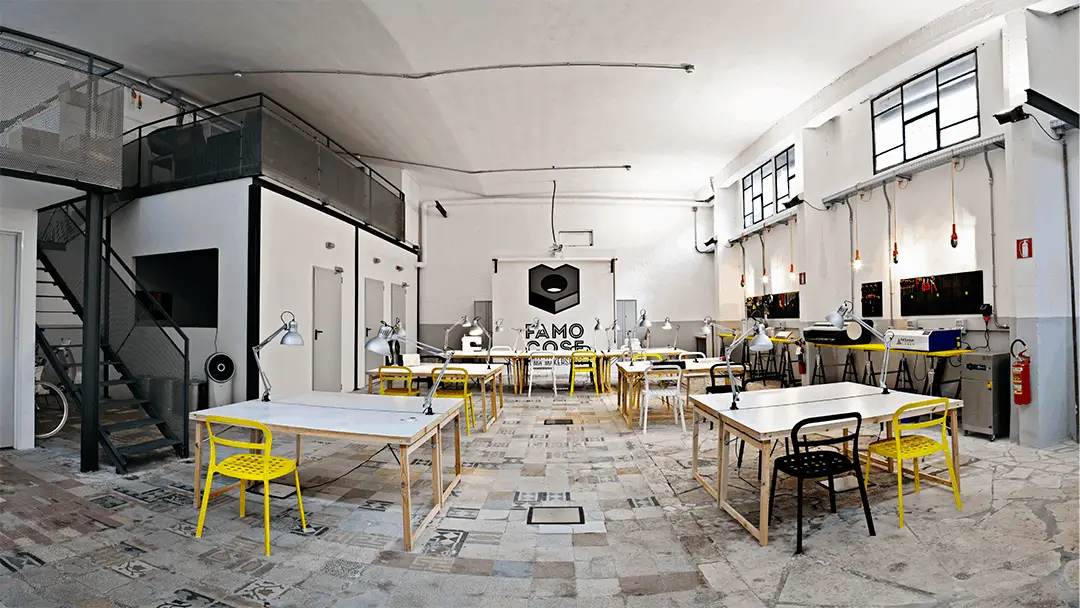 If you're a maker by heart and trade, this is the perfect coworking space for you!
Located right in the heart of Rome, Famo Cose – their name literally translates to "do stuff" – is known as a thriving "makerspace" that empowers creators, fosters innovation, allowing you to experiment, build, and craft to your heart's content.
This industrial coworking space is incredibly well equipped, offering an open plan workshop area with a large variety of traditional and digital equipment such as 3D Printers, laser cutters, woodworking equipment, imaging rooms and so much more.
So, if DIY is your vibe – Famo Cose is definitely a place you should check out. And here's the cool part. Not only is it an incredibly unique space that caters to the innovators of today's world – but it's also incredibly affordable with monthly packages starting at only 150 Euros.
7. Coaster – Rome
Here's something quite unique! Since the day they've opened their doors – Coaster has put a whole new spin on the meaning behind the term "coworking."
This thriving business space not only offers incredibly eloquently designed working spaces for teams and individuals alike, but it also provides work opportunities for members through their clever approach to business matchmaking. Think of it as almost an internal job board of sorts!
This approach fosters meaningful collaboration between some of the most outgoing leaders in one of Italy's most productive environments.
And when you consider the fact that they top things off with delicious Italian coffee and pastries among a wealth of standard amenities – it's definitely a coworking space that you shouldn't pass over.
Conclusion
Italians are all too well known for their ideology – "dolce far niente," that is doing anything without feeling bored, or in other words, simply enjoying the pleasant idleness of the world.
However, while most are keen to simply bask in their downtime – the doers, makers, and entrepreneurs that visit this rich and vibrant country have access to a wealth of amazing coworking environments.
Whether you're a startup, part of a small business, a budding creator, or a digital nomad, you've got plenty of choices in just about every corner of Italy.
To help you pick out the best spots for yourself, in today's post, we've listed out the 7 best coworking spaces in Italy that we're absolutely in love with.
With that, it's our turn to hear from you. What are some of the coworking spaces that you've enjoyed in Italy that we haven't covered yet? Let us know in the comments below!