London is home to many attractions and monuments, including impressive workspaces. Freelancers, writers, and business owners troop to London's busy city to take advantage of its numerous amenities and scenery. The city also hosts several coworking spaces for budding and established entrepreneurs to break from conventional workstations and offices. These spaces are befitting for a wide array of specialists ranging from technological entrepreneurs to NGOs. Most of them feature impressive ambiance, ergonomic furniture, and soothing amenities.
Scouring the web for the best coworking spaces can be an uphill battle. This is because they differ based on many factors, including amenities available, price, and accessibility. 
In this article, you'll find the best coworking spaces in London. 
 1. Runway East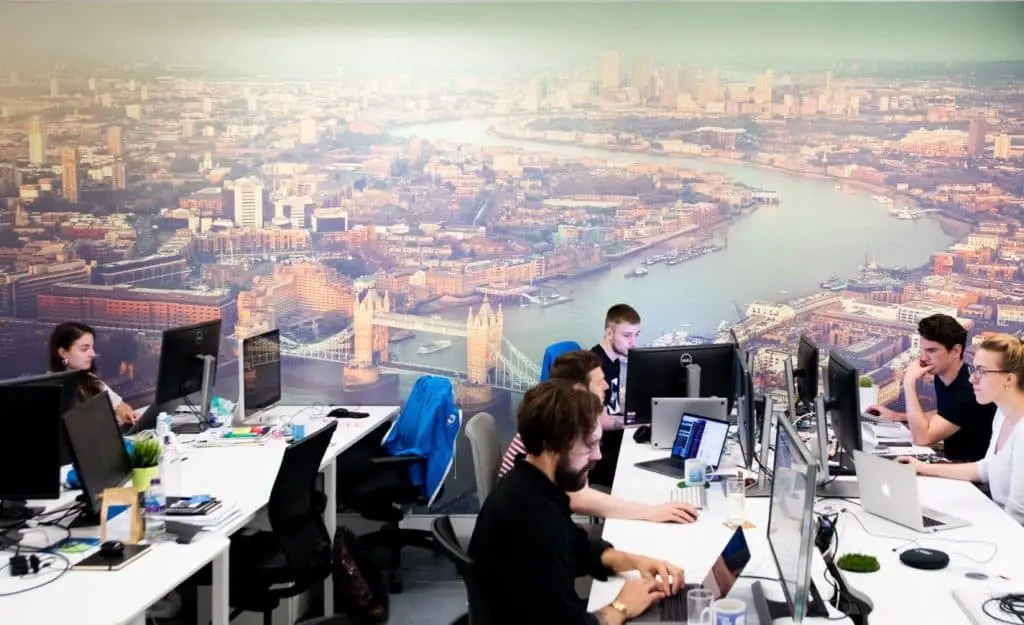 This is the perfect affordable space for team meetings, coffee time, and workspace for business owners. It has branches all over the city and offers clients a variety of membership packages. Regardless of the membership category, you will have access to free internet with top-notch speed. You will also have unrestricted access to meeting and breakout spaces. Other categorized features include private relaxation rooms, showers, and dinner services. They also offer computer and printing services for high-rank clients as well as lockers for keeping valuables. This is the perfect space for developing startups. 
2. The Clubhouse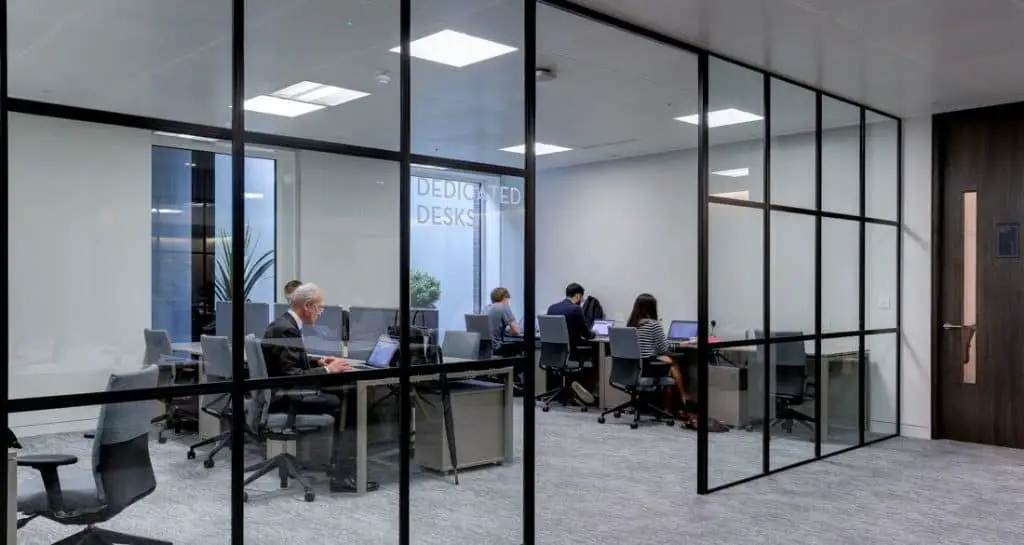 If you're a business owner or mogul, this is the perfect workspace for you. This space is located in three different places all over London. It is renowned for high-rank clients and business meetings. The space offers luxurious amenities that fit a typical office's demands and is flexible enough to create a relaxing environment. It is home to numerous meeting rooms, call services, lockers, and hot desks. You can also own a virtual office. Typically, membership is based on a yearly subscription. With it, you get the opportunity to attend conferences and annual events and prioritize booking private rooms. 
3. Oval Office
This center harbours a sizable number of technological entrepreneurs, designers, and NGOs. The entertainment features in this workspace are top-notch, as they provide high definition televisions and quality sound systems. Membership in the Oval Office grants you access to a music place and an event owned by the same company. Here, you will get to see many clients and sponsors and attend gigs, events, and seminars. So, you get to meet fellow artists and like-minded individuals. There's also a hot desk available on request. Residents have access to meeting ventures, mail service, kitchen arrangements, and cleaning services. 
4. Tech Hub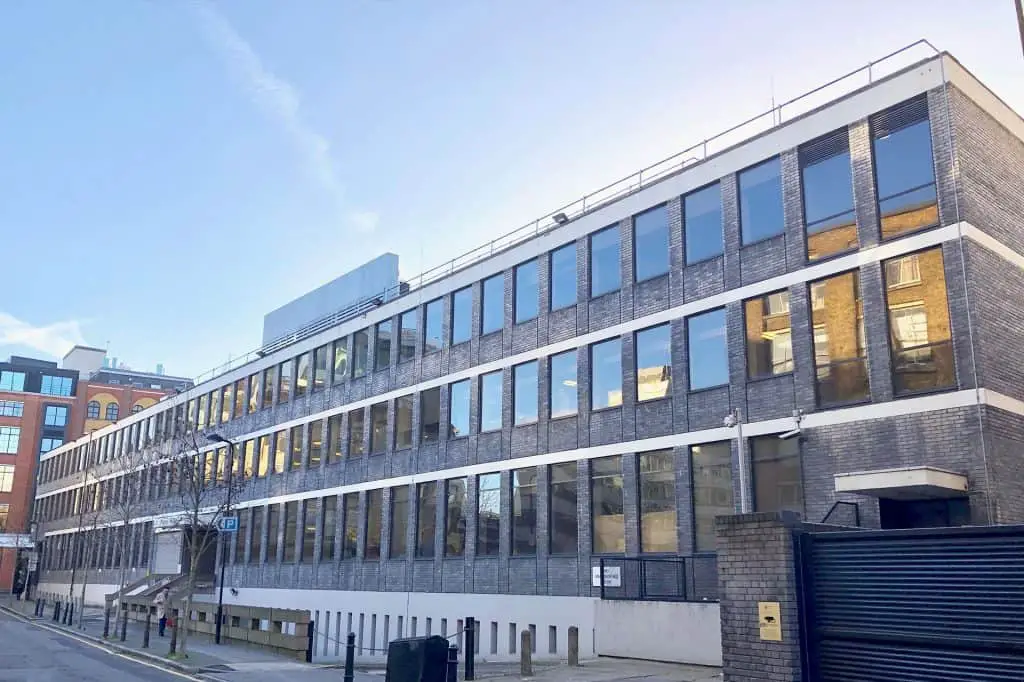 This is an amazing coworking space for tech geeks. As their name implies, you get to build relationships and partnerships with other tech gurus. You can also attend meetings here to solve some of the world's greatest tech challenges. They offer annual events that host reputable companies like Google as well. If you're looking to be an intern in reputable tech firms, this is the workspace for you. Typically, you can register as a team in the Tech Hub, but there's an option for individuals who wish to come along. You get to benefit from marketing and advert support, mentorship, and mind-blowing career growth events. Besides, the Tech Hub offers its members fast internet, breakfasts, and other computer-related services. There's also an online platform for all members to connect.
5. Greenhouse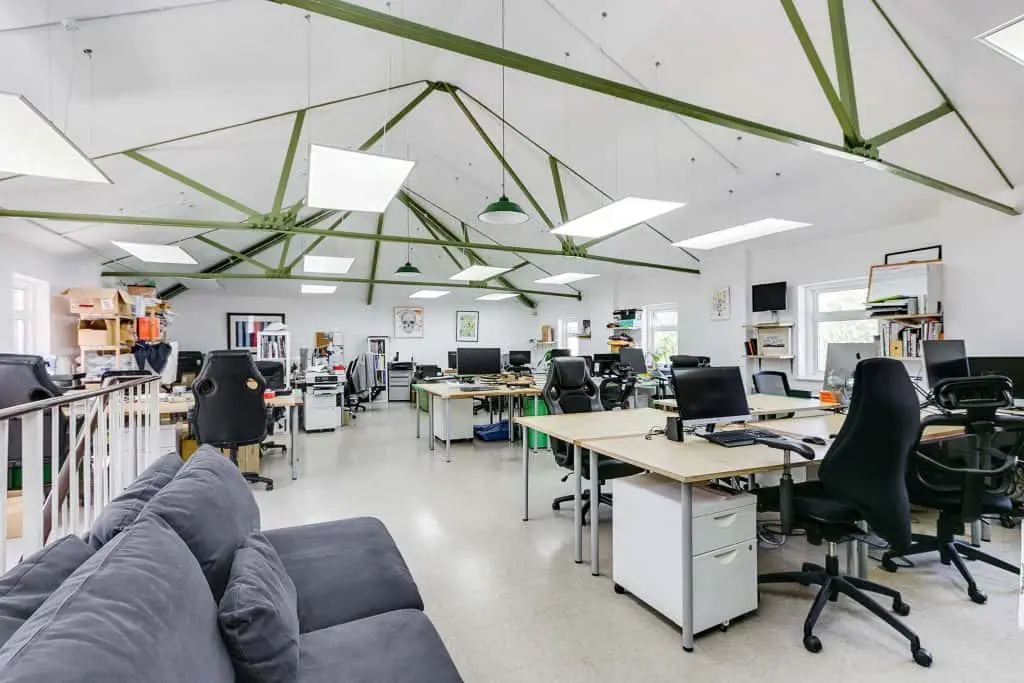 The Greenhouse offers affordable rates for startups and even a one day free trial for potential members. If you get a permanent membership, you get to enjoy access to lockers, meeting venues, and yoga space. The place also offers printing and internet services. There's a place to keep your bike while you work as well. If you're a design freak, there is a Photoshop lab for budding designers. They host numerous fun gigs in the place year-round. 
6. Huckletree
The owners of this space integrate a community of entrepreneurs from different specialities to meet and discuss innovative ideas. As a member, you will meet giants from the tech world, lifestyle, health, and other startups. The house hosts wonderful events all year round for easy networking amongst stakeholders, and membership varies from a few days to months or permanent residence. At the Huckletree, hot desks are available for unlimited members. You also get to attend mind-blowing events, coffee meetings, and yoga classes. They offer a wide range of networking for gigs and support too.
7. Uncommon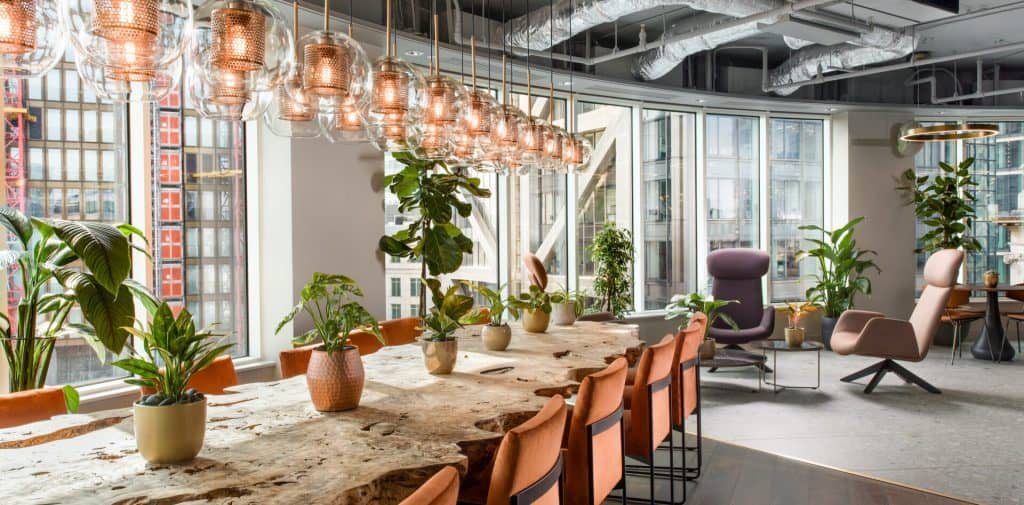 Your health is priority, and this is the philosophy behind this impressive workspace. The Uncommon workspace makes a perfect blend of a professional working environment and a healthy setting. They employ calming music, enchanting scents, and good scenery to help you stay relaxed while you work. The furniture is designed with optimal comfort and convenience, as they support good sitting and working posture. The whole workspace is scanty, with fresh plants surrounding the center. They have many locations across London and allow members to come in alone or as a group. They provide essential amenities like yoga sessions, games and sports, tea breaks, letting rooms, and Hi-speed Internet.
8. The Ministry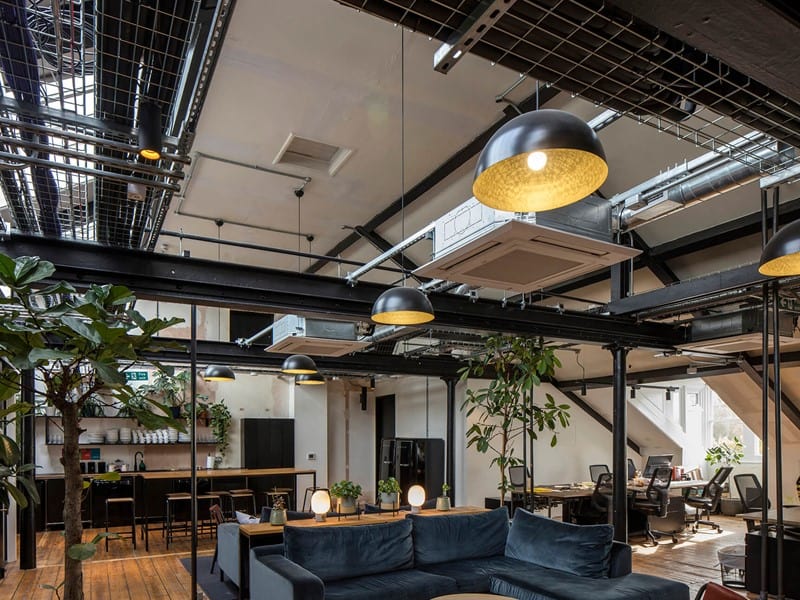 This workspace houses lovers of media and music. It is nicely built with impressive desks and meeting areas. They have a studio for artists who wish to hone and sharpen their skills. It is the best space for people looking to meet up with other artists for possible collaboration. The ministry also offers a bar for optimal relaxation and enjoyment.
9. Mortimer House
This household building in London is one of the best coworking spaces with a special focus on wellness. Membership varies with different levels and prices. However, the common amenities include a free fitness session, yoga class, and sports facilities. You also get to enjoy room service and hot desks, which provide optimal relaxation while working. The house has a special lounge for relaxation after working hours. The philosophy of this amazing space is to place health above all as productivity relies on well-being.
10. De Beauvoir Block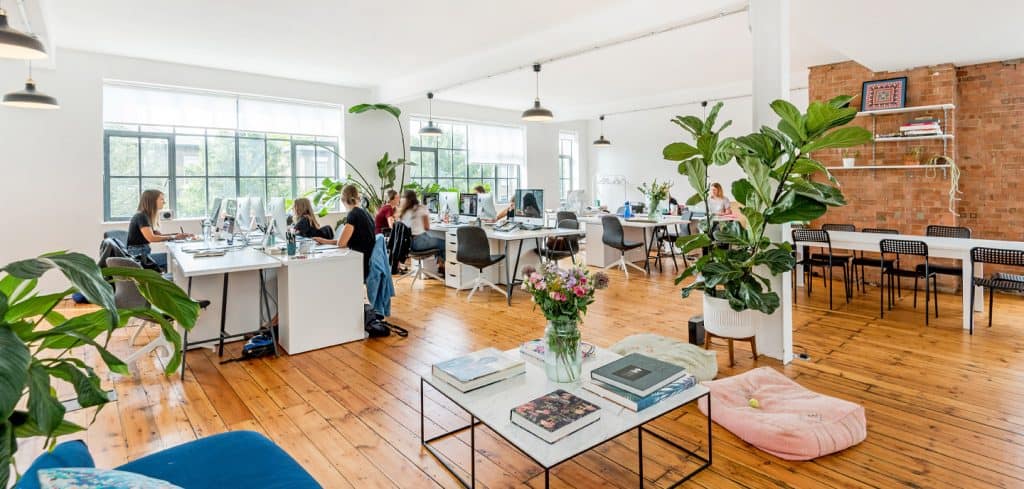 Renowned for its pink colour and plant decorations, this space is one of the city's most affordable options. You can find an easy escape from your old office setting with this coworking space. It is very appealing and features many comfortable features. The furniture is ergonomic and built to help you relax during meetings. The house also offers a well-spaced meeting room for seminars and conferences. There are cafes and tea rooms for lunch and relaxation.
Conclusion
Overall, choosing a coworking space depends on several factors, including your budget, the amount of time you wish to spend there, and your work needs. The city has options for almost every type of work requirement. Some of them even offer free trials.
London is home to many things, including impressive coworking spaces. There are still many more, but these are the best based on specific requirements, facilities, and ranking. Anytime you're in the city, you can pop into any of these amazing places if you wish to have a mind-blowing work experience. Freelancers and other individuals that work from home can also take advantage of these places to increase productivity while not compromising comfort. You increase your exposure too, as you get to meet coworkers and professionals from all over the city.