Though many might not think of Tallinn as a beach city, locals and digital nomads know that Tallinn's location on the Gulf of Finland makes it the perfect place to combine work and play. Only 51 miles south and across the water from Helsinki, Tallinn boasts secret passages, a medieval fortress and prison, and beautiful old streets perfect for a stroll on a sunny afternoon or moonlit evening.
If you're looking for the next city to explore while making your digital fortune, Tallinn could be just the place for you. Get in some work hours at one of the numerous coworking spaces during the day and enjoy the sites during the evenings. Spend your weekends traveling to other coastal cities located along the Baltic. Cities such as St. Petersburg, Riga, and Gdansk are easily accessible by car, rail, or boat and are ready to be explored.
But before we start drooling over the many things to do and the delicious Kissell and Kama desserts to enjoy on our adventures, you probably want to check out some of the best coworking spaces in Tallinn. After all, if we work hard, we can play hard.
>> Read more: The ultimate guide to Estonia for digital nomads.
1. Lift99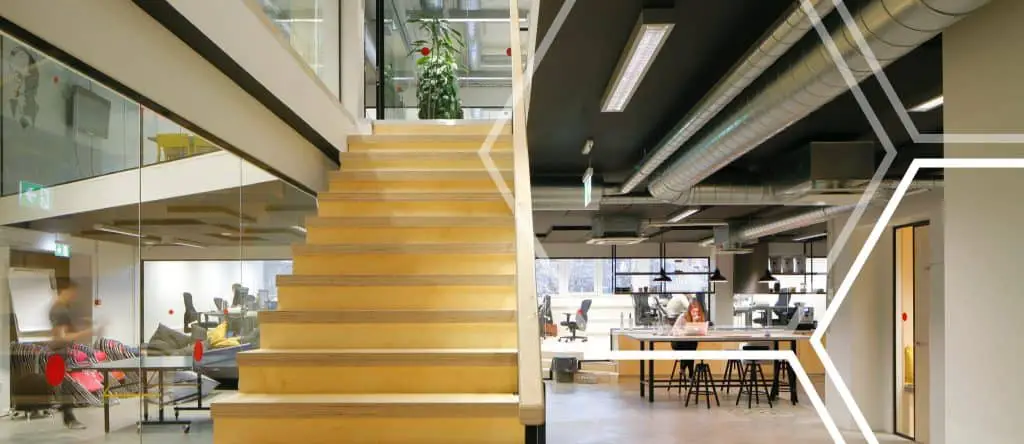 Located in a popular area for digital nomad hipsters, Lift99 is a unique space perfect for creative freelancers and those trying to get their start-up off the ground. 
Whether you are looking for a day-pass, a fixed, or a flex membership, you'll have access to meeting rooms, telephone booths offering privacy for essential calls, an exclusive location on the border of the old town, and a fantastic view with lots of natural light.
Enjoy fast wifi and cloud printing, a fully equipped kitchen with easy access to coffee and tea, and pretty much anything else you need to stay fueled and motivated while working your day away.
2. Storytek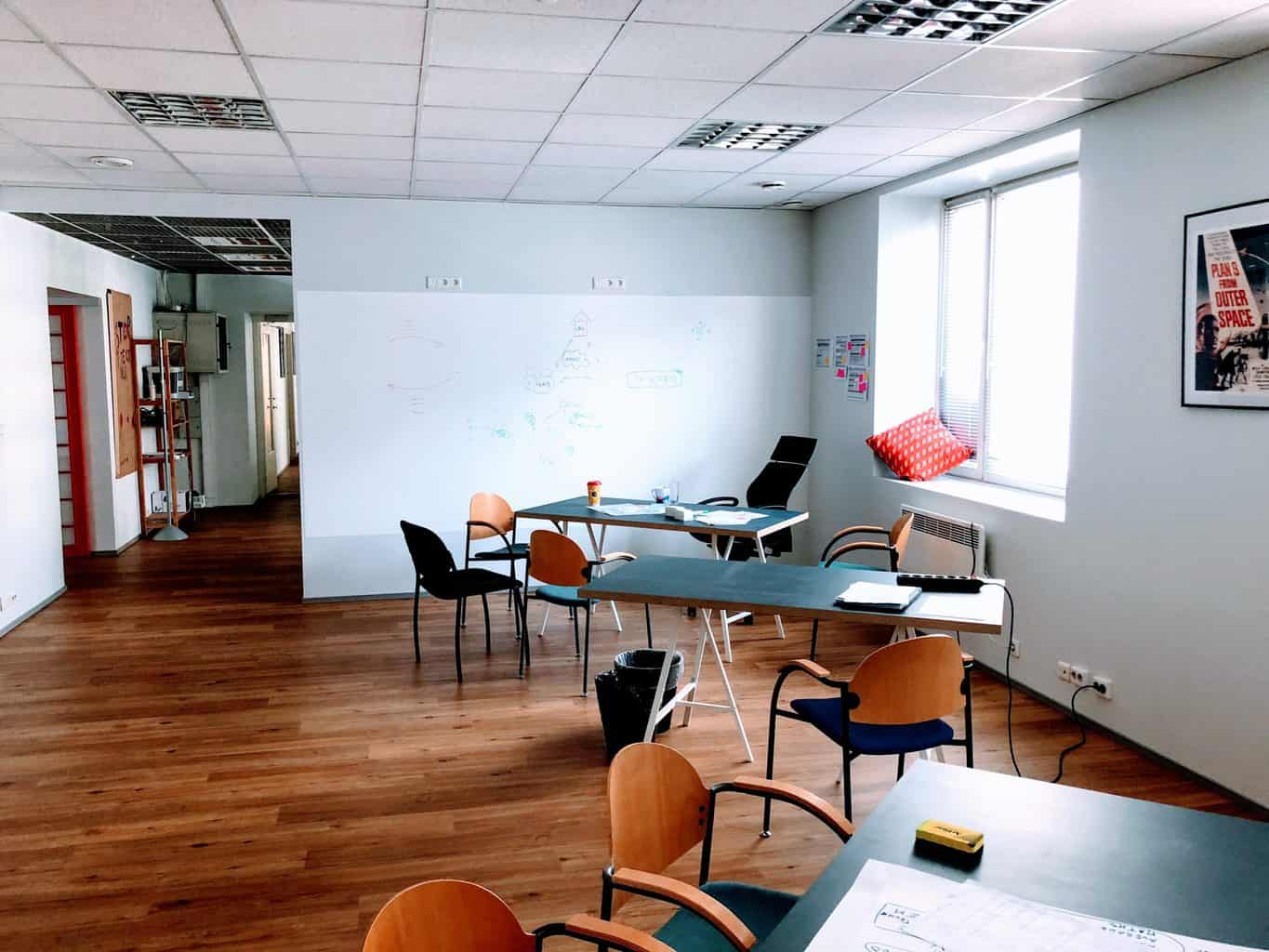 Well known as a creative innovation hub, Storytek offers coworking and event space for digital nomads seeking a workspace just down the road from the city center. 
Personal desks and team spaces are available, along with access 24 hours a day and seven days a week. Two meeting rooms are available, easily seating either eight or 30 people, respectively. 
Complimentary coffee and tea are available for your caffeine fix, and plenty of whiteboards are available for brainstorming and creative sessions. High-speed wifi and a cable connection make sure you are always connected.
3. Technopolis – Uma Workspace
Located less than 10 minutes from Tallinn Airport, Technopolis provides private offices in a variety of sizes. 
Technopolis is a popular choice for entrepreneurs that crave an office environment with security, parking, and cleaning and maintenance services. But if you want that smaller feel, the Uma Workspace provides smaller workspaces that are distraction-free. 
And if you thrive on working near others, more communal space is available. Even better, if you want to see if Technopolis is right for you, a free day pass is available to experience it for yourself.
4. Spring Hub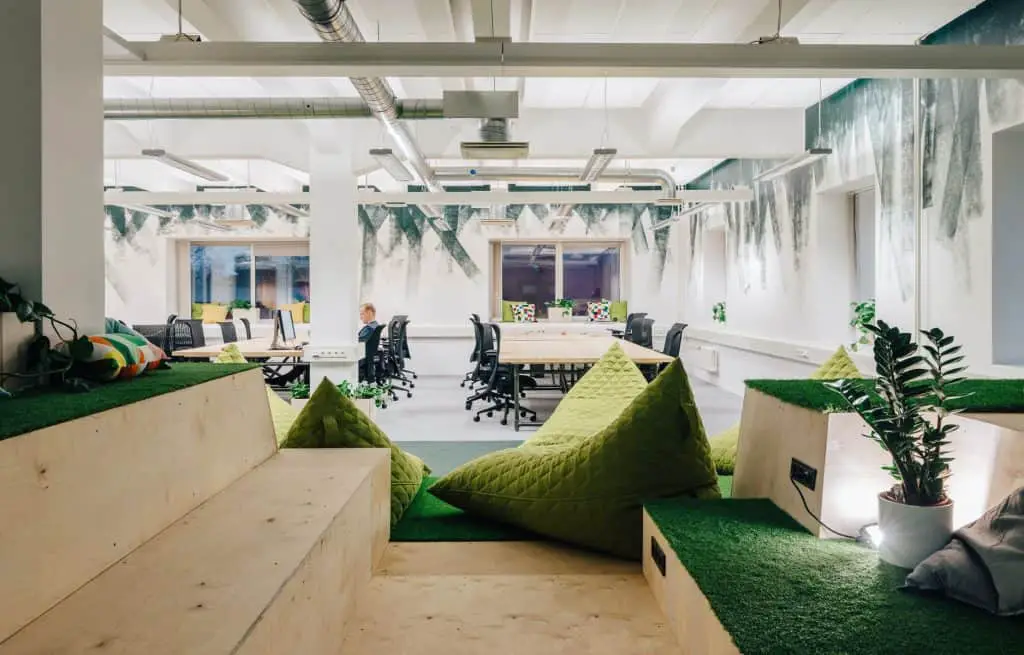 Spring Hub is an excellent location for freelancers and small business teams that want either a dedicated desk, a hot desk, or a small room space to work from. 
Spring Hub provides a silent work zone for those needing to focus and concentrate and open and collaborative space for those who thrive on the activity of a group work environment. 
Spring Hub takes the extra step and provides professional development and seminars that members can attend to develop skills helpful to their careers. All membership options provide access to wifi, coffee, and tea, and other necessary office services to help your business run smoothly.
5. Regus
Regus understands that digital nomads want flexible terms and only want to pay for what they need when they need it. 
This is why Regus offers the convenience of hot-desking, which provides a workspace on a first-come, first-served basis or reserved coworking with a dedicated desk and all the amenities of full-time shared office space. 
Regus coworking spaces are highly collaborative with secure high-speed internet and telecom set up to ensure you stay connected to your network. You'll appreciate the access to a kitchen area with coffee and tea makers, office cleaning and maintenance, and a receptionist to greet office visitors. 
These conveniences let you stay focused on your work so that you can be productive, get your job done, and head out to Tallinn to explore the many historical attractions. And when you are ready to move on to another city, Regus makes it easy for you to get office access at over 3000 other business centers all over the world.
6. Baltic Cowork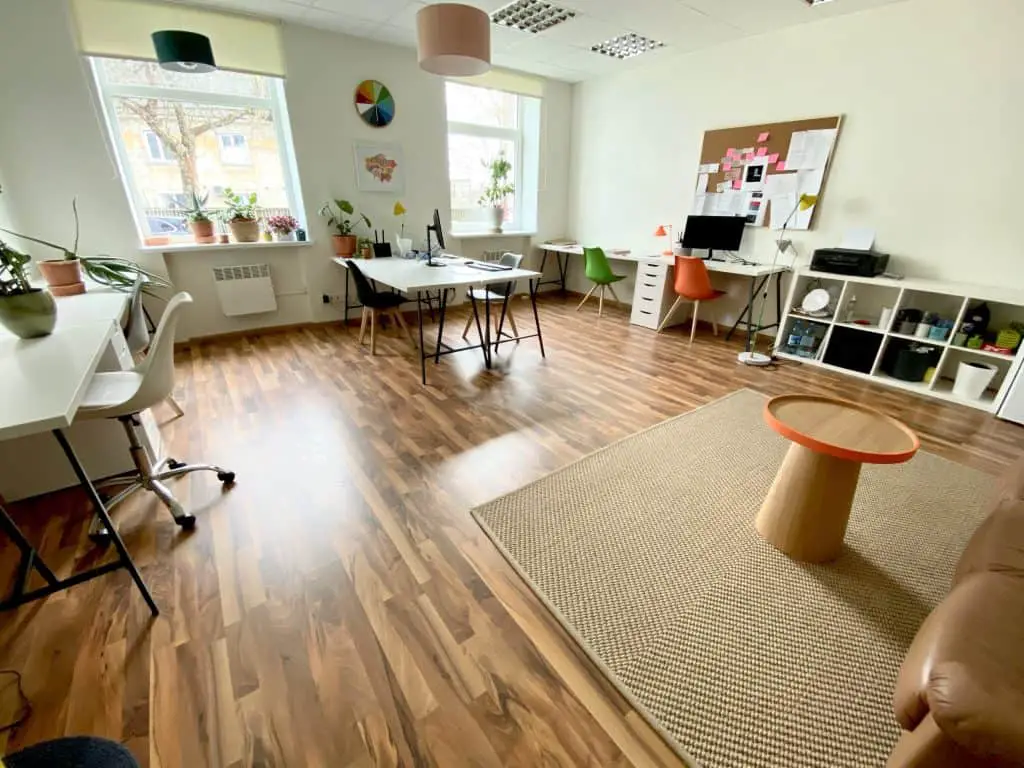 Located right near the Baltika Quarter, Baltic Cowork provides large desks and an intimate work environment with room for six people. 
Though small, this workspace is highly affordable and is within close walking proximity to various great cafes and supermarkets. This location offers free coffee, high-speed wifi, critical office equipment such as a printer, scanner, and photocopier, and is wheelchair accessible.
If you like the idea of a small space where you can get your creative juices flowing, Baltic Cowork is the space for you.
7. Workland 
With locations in Tallinn, Riga, Vilnius, and Kaunus, Workland provides virtual offices, private offices, dedicated desks, or hot desks. 
Meeting rooms and podcast rooms are an additional benefit, allowing you collaborative space or superior acoustical space depending on your needs. Tallinn's Workland Vabaduse location is right next to Vabaduse väljak and the Old Town of Tallinn.
Fiber optic internet, security, video conferencing services, and more provide all of an office's conveniences with the right-sized environment for your needs.
8. Parents Co-Working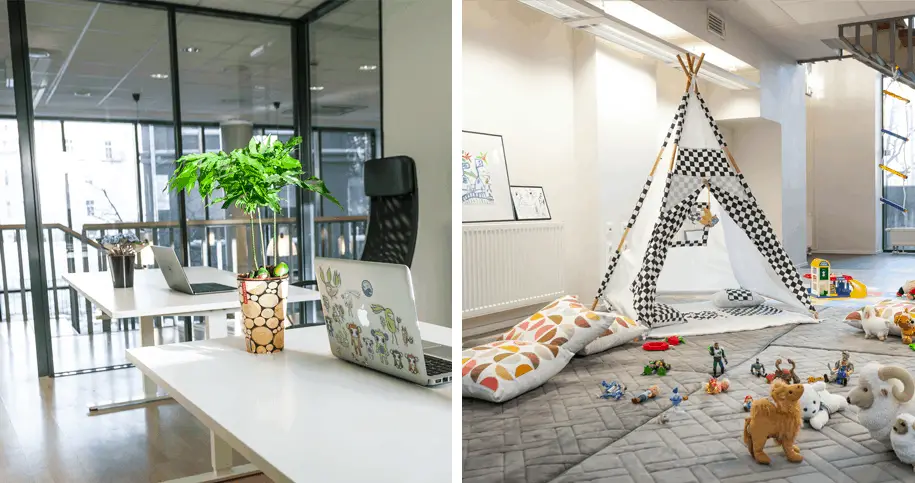 Perhaps one of the most novel options out there, Parents Co-Working provides a place for digital nomad parents to enjoy a professional work environment's camaraderie while providing quality child care to their children aged six months to three years. 
Pricing is available for a single visit or multiple uses over two months. The workspace provides ergonomic chairs, coffee, tea, and snacks, and your children playing safely close by.
Make Tallinn Your Next Digital Nomad Hideaway
Estonia is a lovely country with an eventful past. Tallinn, Estonia's capital city, is rich in history with its colorful streets, museums, palaces, and cathedrals; history lovers can roam and learn until their hearts are content. 
And though the city is rich in history, it does not lack a technical capacity, connectivity, and convenience. Tallinn is a great city to explore for a few weeks or months and is ready to take you in if you wish to stay longer.