Bordered by six nations rich in environmental and cultural heritage, France is one of Europe's largest countries. It is known as the most popular tourist destination in the world. The European territory is a natural beauty with a fantastic climate and enjoyable outdoor attractions, such as art museums and galleries to satisfy you.
The country's beautiful landscapes, unique architecture, and famous cuisine attract almost everyone. This fascinating and enchanting destination should be on every digital nomad's "must visit" list. 
As a digital nomad, wherever you have decided to settle needs a stable internet connection and highly available creative working spots. 
France is one of the most welcoming destinations for nomads and is famous for its flexible work-life balance. The locale offers a modern setup and some of the world's finest wine and food to keep you going. You can't have all work and no play, after all. The French tend to be more civically involves and have a strong sense of community, environmental, and cultural heritage. 
France for digital nomads at a glance
Pros
The country has a little of everything to offer, from giant mountains and lakes to beautiful scenery and attractions. 
Excellent access to affordable public transportation 
Business-friendly 
Divine food and wine
Cons
Things do get pricey quickly
Difficulty to find an apartment, especially if you are a foreigner. 
The language barrier
Bureaucracy 
The Cost of Living in France 
France is known as the capital of love across the world. The average cost of living is quite high and depends on a few different factors. The biggest of them all is the city you choose to live in.
Living in Paris can be expensive compared to the rest of the country. Nowhere is the contrast more apparent than the south and countryside, which have a much lower cost of living. For clarity, the cost of living often includes food, housing, healthcare, transportation, education, and more.   
Paris is a premium destination, and high prices come with the territory. Nevertheless, you may still feel like it's a bit of overkill when you find out how much you're being asked to pay for different necessities. As you can imagine, if the things you can't do without feel expensive based on the value they offer you, then the fun stuff can't feel much better. So, what should you expect? Well, here are a few points that should give you an idea:
Rent costs an average of €38 ($45) per square meter per month. So, studios, which tend to be on the cheaper side of things, start at €800 ($957) monthly. Wait! There's more! It's a "normal" thing to see some that run for €1,200 ($1,436) monthly.
You could be looking at as much as €32 ($38) to eat out on a seafood night.
A hot dog from the street should run you about €4 ($5).
Car rental could cost as much as €40 ($48) daily plus a €10 ($12) flat fee for the recommended full insurance. 
On the other extreme is Nantes. It's not the most popular location in France, but it ranks among the cheapest to live in. The cost of living in Paris averages about €1,700 ($2,034) monthly. In Nantes, on the other hand, it's €1,175 ($1,406). How's that for a contrast?
The Weather in France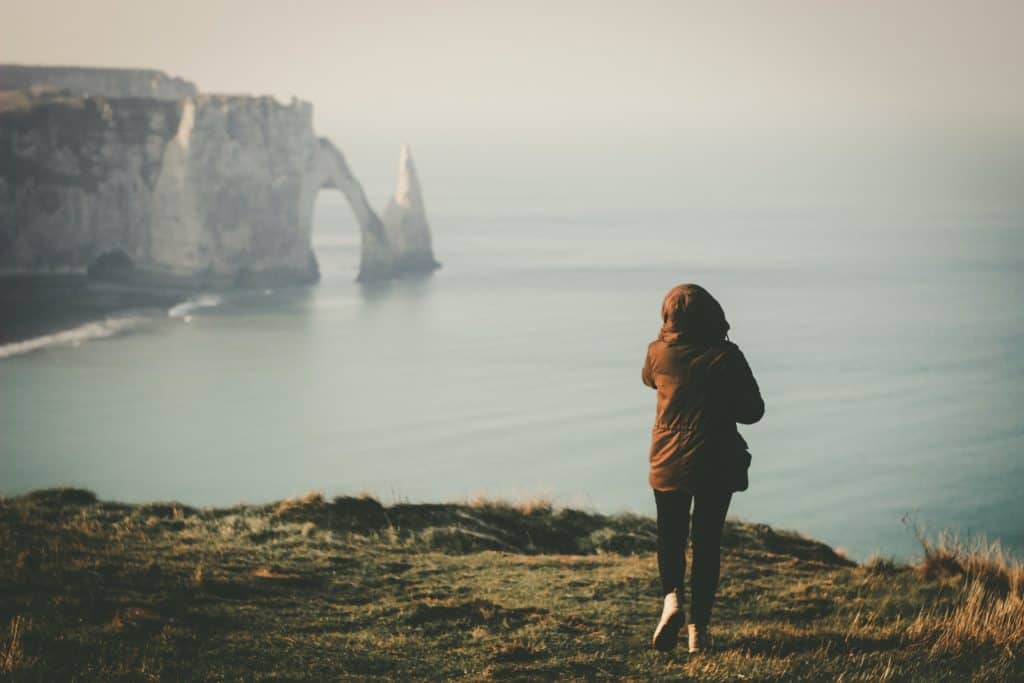 France's overall weather tends to be mild, but there are massive differences between seasons and regions. Metropolitan France has a temperate climate. It is not too hot or cold, yet it changes significantly with the seasons. 
From March to May, the weather can be described as nothing short of pleasant with mellow temperatures and sunshine. From June to September, it is hot, but temperatures rarely ever exceed 35C. In autumn, the days are beautiful but damp, while in winter, it gets freezing, with snow emerging on heels of rain and temperatures dropping into the negatives on some days. 
Even with this overall look at the weather, it's not very consistent since various regions have their climates, which means the weather patterns vary quite a bit. For example, the west is home to an oceanic climate, which means moderate temperatures, frequent rains, and mild winters. On the other hand, the east has a continental climate, which means warm summers with thunderstorms at play, cold winters, and snowy mountains.
Finding Places to Stay in France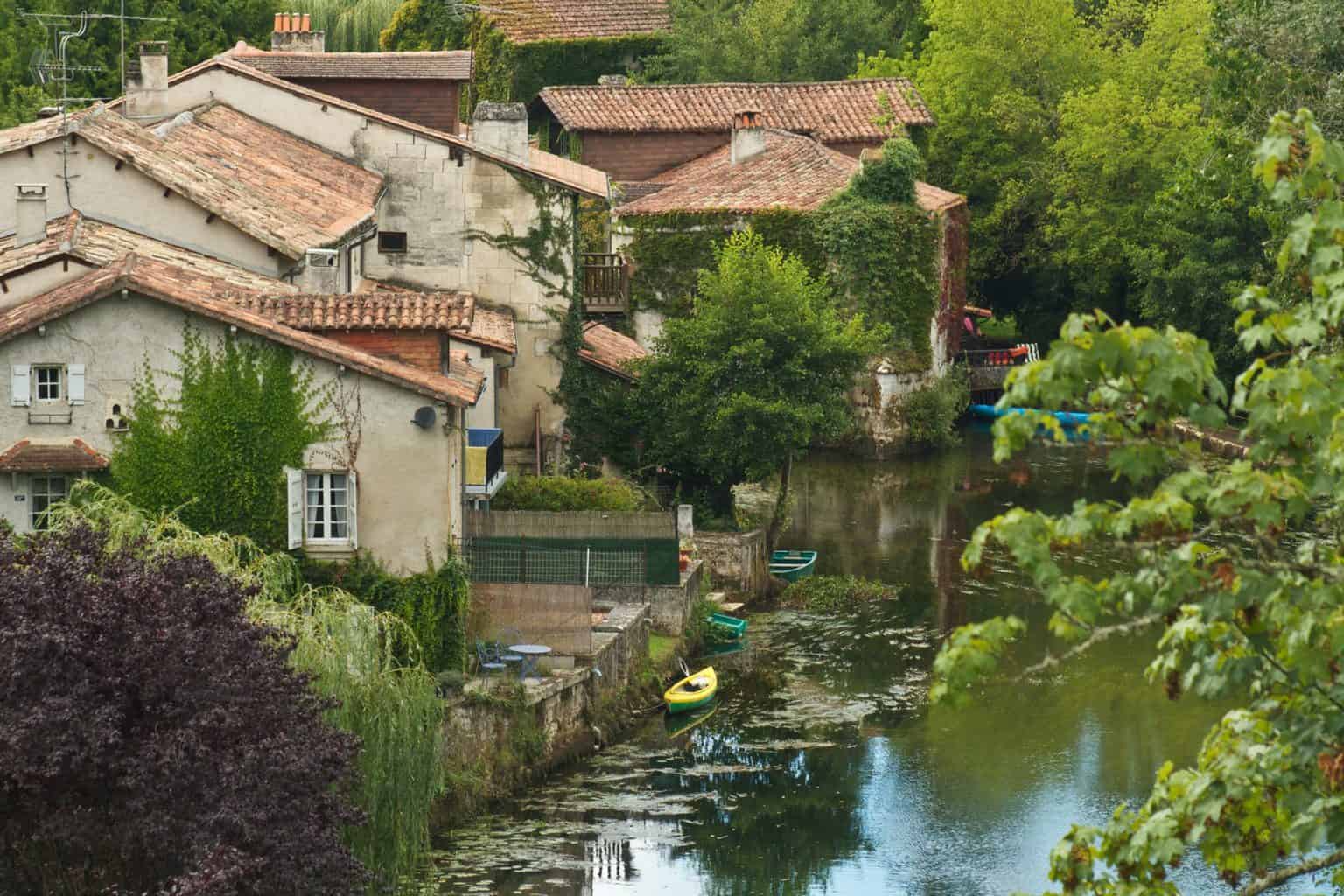 There are plenty of places you can stay in or call home. Whether it is in the big city, somewhere with nice weather, or somewhere with a scenic vibe, you can always find a place to rest your head during the long nights. France is a developed western European country that is very safe to live in. It would be best if you still exercised the usual caution to keep your belongings secure. In this regard, the effort required from you is minimal and involves stuff such as ensuring that your bags are closed.
France may be a prominent place and highly populated, but it doesn't mean that you can't find somewhere to stay. On the contrary, there are quite a few options that should do you well once you make your booking on time. From Airbnb's to hotels to a series of other places, France has you covered for the duration of your time there.
Booking.com
The site has a host of different options available that should make finding somewhere to stay a breeze. Digital nomads typically aren't looking for the most expensive places in the world, but they still want to enjoy the various frills and amenities they can during their travels. Booking.com is very good at helping you find places that offer a tremendous amount of useful stuff at a reasonable or even low price.
What do you require during your stay? How does a full continental breakfast sound? Maybe you want access to a gym, and you prefer to sleep on a deluxe king bed. Depending on where you choose to stay in France, you can find places with all the bells and whistles you need for as low as $50. Your goal is typically to enjoy the facilities you can without going overboard in the spending department.
Expect rates to start appreciating when the busy season starts to take shape and as you get closer to the more popular and sought-after cities during your stay. Even so, the increases are nothing too brutal from the respective base prices, so it shouldn't be too much of a big deal for you.
Airbnb
No matter where you choose to stay in France, you can bet that there are many Airbnb options for you to choose from and get lost in. The prices aren't bad in most cases, as even in areas where you're looking at $200+ nightly, you can find others within the $50-$80 price range. 
The low prices are not a reflection of the quality, and the reviews are enough to clue you in on that. Many of the affordable offerings are listed by people who have managed to achieve Superhost status on the site.
When you're going to a location you're not familiar with, it's generally a good idea to look for the Superhost badges when selecting a place to stay. These hosts have done a great job providing excellent experiences to their guests, and likely, yours isn't going to be any different.
The Airbnb options are vast, so you can choose between houses, condominiums, apartments, etc. It's all down to your preference.
While you may be able to get away with a "just in time" booking on other sites, when Airbnb is in the mix, it's a good idea to get your booking out of the way as soon as possible. If you wait too long, you may lose out on the fantastic places with great prices to match.
Gateway Sites and Facebook Groups
Some site creators decided to be super helpful by creating gateway sites to help you find a place to stay. About-France is an example, and they can be a backup plan if the traditional booking avenues aren't yielding the kind of results you need. Such sites tend to allow you to search by location, after which they present you with links to other pages that allow you to view the details of the accommodation.
They're called gateway sites because they organize the information, but none of the accommodation information is ever stored.
Alternatively, you may want to consider checking out a couple of Facebook groups dedicated to this kind of thing. The only problem is that you need to have a location in mind and sometimes an idea of the group name. It's not exactly the kind of page you stumble on by random chance.
Visas and Documentation in France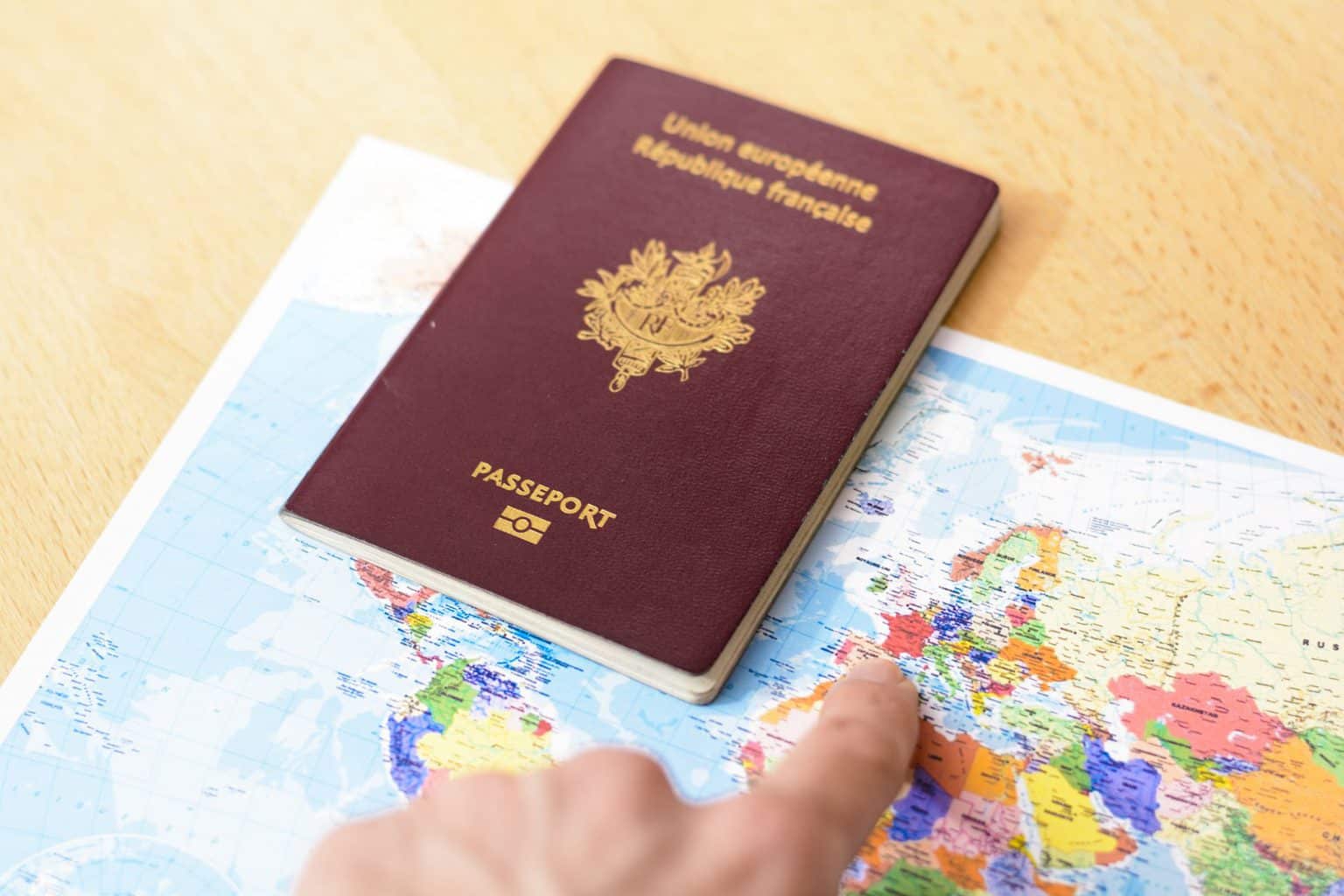 Visa requirements for France depend on the purpose of your visit, your citizenship location, and how long you intend to remain there. If you are a U.S. citizen, for example, there's no need to worry about applying for a visa. France is a Schengen Area member, so you can travel there for business or pleasure with no visa once the stay doesn't exceed 90 days. The only requirement is that your U.S. passport doesn't expire for at least three months after the date set for your return to the U.S.A.
If your stay requirements exceed those of the visa-free travel or if you're a national of a country that cannot take advantage of the Schengen Area benefit, you need to apply for a visa to travel to France. You are most likely going to be requiring a short-stay visa, which means you need to apply no less than six months before you plan to begin your trip.
The visa cost is about €60 ($72), so be prepared to pay that along with your application.
> Read more: A guide to visas for the Schengen area.
The Top Destinations for Digital Nomads in France
France has many large cities to experience and explore. As a digital nomad, the ones below are the top picks:
Paris 
Informally known as the "iconic French capital," there is never a dull moment in Paris. France is the most visited country in Europe, and Paris has a lot to do with that statistic. It's packed with endless entertainment, as there is always something to do and somewhere to go. The options are endless, from prominent museums to the Eiffel Tower to the Arc de Triomphe to walking through canals and historic neighborhoods. 
Pigalle is a trendy hub with bars, boutiques, and a host of gourmet hotspots for you to enjoy. While things tend to cost a bit more in Paris than they do in other places, the food experiences here are more along the pricing scale's reasonable line.
---
What do you do if you are looking to get some work done? Paris is a vacation destination, but it doesn't mean you aren't going to have to dial back the playtime sometimes. The HUBSY Arts et Métiers is the co-workspace for you. Offering great coffee, plenty of natural lighting, and a professional yet friendly atmosphere, you can be productive here. 
> Read more: Best coworking spaces in Paris.
Bordeaux 
The fifth-largest city in France is famous for wines and well-preserved historical buildings. It's a hub for some of the most must-see places in the country. It is also a dynamic scene for high tech start-ups and millennial urbanites. The burden of choice is sure almost to overwhelm you when you start looking for cafes, bars, galleries, and coworking spaces. The quality is stellar all around, so try not to spend too much time sifting through the expansive options.
---
If you want a solid recommendation, WIGI Bordeaux Coworking is one of the best spots to work with its minimalist décor, great coffee, good vibes, and reasonable price per day or hour. Pay based on what suits your work needs the best.
Montpellier 
Often referred to as the Cultural Gem of Southern France, Montpellier is situated near the Mediterranean coast with beautiful historic buildings. It is a youthful place with a vibrant and creative population. The air-quality also happens to be free of pollutants generally, and you can feel the difference in how light it is, based on usual standards. Some refer to Montpellier as a cuter and smaller version of Paris, as it's nothing short of a marvel to behold.
You can visit Boutonnet or Arceaux to get your fill of historical attractions. They tend to be the center of attention, as they offer some of the best entertainment in the area.
---
If you are looking to set up a base, there is a wealth of possibilities, such as the fantastic Gambetta. It is close to the city center, and the cost of rental is very low. Other great workspaces for you are Cowork'in Montpellier (yes, that's the name) or the Square Cocoon Coworking. They're both very good at fostering creative mindsets, thanks to their mellow work environment. 
Dijon
Dijon is about more than just mustard. You should certainly have some on one or more of your meals while there. However, the attractions are the real attention grabbers. The Ducal Palace is an attraction you can't afford to miss while there. The 17th-century architecture is beautiful, and it has some fantastic views.
The Cathédrale Saint-Bénigne also comes to mind. It has significant historical significance as it was built between the late 1200s and early 1300s. It's a place of spiritual worship that also houses an archaeological museum for visitors.
While in Dijon, you may also want to consider a visit to Eglise Notre-Dame, Musée de la Vie Bourguignonne (the Museum of Burgundian Life), and various Dijon Mustard Boutiques and Culinary Shops.
---
You can visit Quatre-Quarts for coworking purposes. It's the city's first coworking café, and it features a host of amenities to meet your needs. The price is also a steal!
---
Feel free to add your tips, ideas, destinations or tricks in the comments below. We're always looking for more info to add to this ultimate guide to France for digital nomads!