Germany is one of the powerhouses of Europe and is a desirable destination for freelancers, ex-pats, and digital nomads alike. While in the beautiful country, opportunities are not difficult to come by, whether you're looking for an entrepreneurial adventure or just to explore the history-filled streets of its beautiful cities.
The country has something on offer for almost any type of traveler. Should mountains be what you are after then, a visit to the Bavarian Alps should help you feel on top of the world. Ocean lovers have the option of visiting one of Germany's many stunning ports, Hamburg, and should bustling cities be what you like; Berlin is a great place to start. Affordable beer, delicious food, and rich culture are all on the menu when you take a trip to Germany.
Germany is, of course, very different now from how it appeared to be many decades ago. While having faced many trials and tribulations throughout its time, the country has really transformed into a beautiful destination with many things to keep visitors to its shores busy. The country is run exceptionally well, and this can be seen by how clean and efficient everything is. A wonderful location overall, any avid digital nomad should visit Germany at least once.
Germany for Digital Nomads at a Glance
As with everything, there are both positives and negatives that we can draw from it. The pros and cons can be weighed up in order to determine whether visiting the European hub is worth it or not. The first thing we are going to take a look at is the pros associated with living in Germany followed by its cons. They are as follows.
Pros
Large numbers of foreigners and ex-pats.
Plenty to do, including busy nightlife and party culture.
Public transportation is efficient, quick, and reliable.
The environment is clean, safe and locals tend to be very friendly.
There are many bilingual co-working offices available.
Cons
The cost of living can be expensive based on where you decide to live.
Outside of the main cities, English is not very widely spoken.
Long-term accommodation can be hard to come by.
One may experience some culture shocks.
The Cost of Living in Germany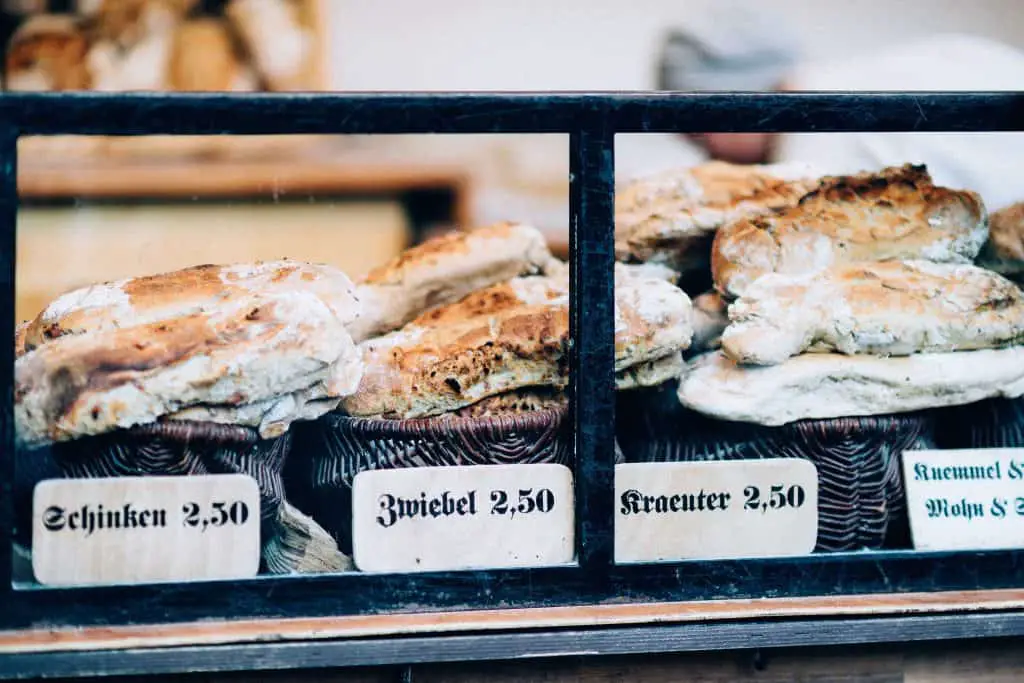 Germany is widely considered to be one of Europe's most considerable economic powers; however, living in a beautiful country does not have to be expensive at all. Compared to other European countries, Germany is actually on the cheaper side. Of course, there are some parts of the nation that tend to be pricier than others, but the overall consensus is that it is not going to hurt your pockets too much.
Firstly, the cost of accommodation in Germany varies depending on a few factors, the first of which is the city you choose to stay in. Living in Munich, for example, is more expensive than staying in Berlin.
The next factor to consider is that although living closer to the city center is the dream of any traveler as you are closer to all the attractions, it can really bump up the price of your accommodation. Looking for a place to stay in the suburbs on the outskirts of the city can prove a much more economical choice.
Living with someone else is, of course, another great way to cut down the cost of your accommodation in Germany. Sharing an apartment or house with a roommate gives you both someone to explore the beautiful streets with as well as someone to split those bills with.
Listed here are some of the prices that you can expect to pay for accommodation in the different parts of Germany:
Berlin Apartment: 650 Euros
Cologne Apartment: 800 Euros
Munich Apartment: 1,100 Euros
Shared Apartment Berlin: 400 Euros
Shared Apartment Cologne: 450 Euros
Shared Apartment Munich: 500 Euros
As you can see, the price of a room in a shared apartment is much lower than getting an apartment. Thus, if you do not mind sharing your space with others, you can save yourself a lot of money.
Accommodation is, of course, not going to be your only expense; I mean, we do have to eat after all. The amount of money that you spend on food is highly dependent on where you choose to eat. If you look in the right places, then you can find some of your favorite German dishes for less than 10 Euros or $11 a meal. The prices of restaurants tend to be relatively consistent regardless of the city that the establishment is in.
Some of the prices that you can expect to pay for a meal are:
A meal in a relatively cheap restaurant: 8 Euros
Bottle of beer: 3 Euros
Glass of wine: 5 Euros
Bottle of water: 2.50 Euros
Choosing to cook your own meals while you are in Germany is an excellent way to save yourself some money. The cost of fresh food from grocery stores is much cheaper than buying meals from a restaurant. The food in grocery stores is also much fresher than the produce that you find in US or UK grocery stores.
Finally, the last cost that you should have to prepare for is the cost of traveling while in Germany. The public transportation system implemented in Germany is both easy to navigate as well as very affordable. If you choose to travel from suburb to suburb or decide to explore the entire country, making use of a train, bus or subway is a great choice.
Some of the prices that you can expect to pay for using public transport are:
A one-way bus or subway ticket: Averages at around 2.50 Euros a trip
Train ticket from Berlin to Munich: 80 Euros
A 10-minute taxi trip: 10 Euros
The Weather in Germany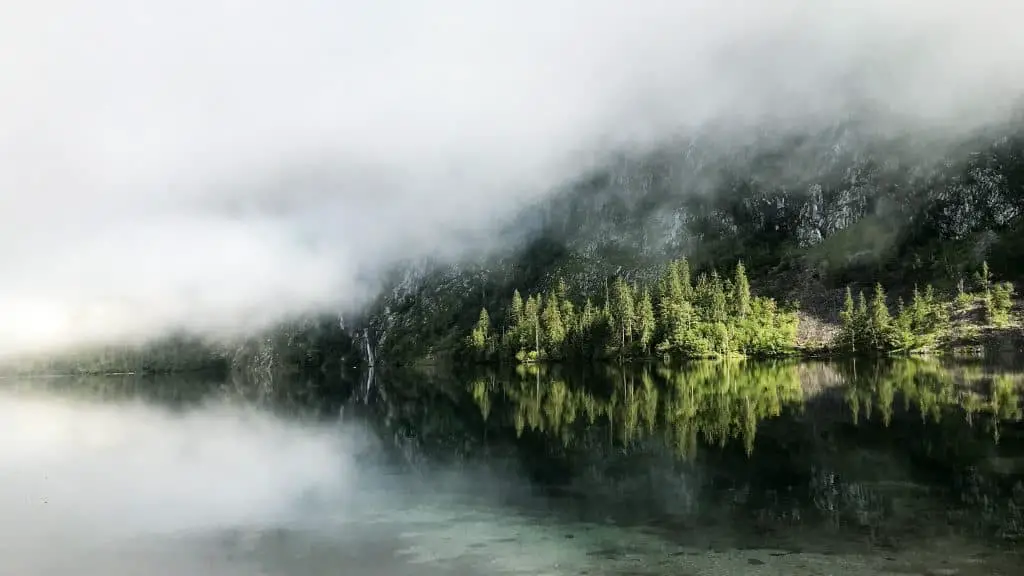 Germany has a mostly temperate seasonal climate; this makes it a year-round destination with its warm summers and mild winters. Experiencing prolonged periods of frost is uncommon in the beautiful nation. You can expect to experience a rainy day as rain is a common occurrence throughout the year, being even more frequent in the summer months.
If you are not a fan of cold weather at all, then you should consider the southwest of Germany as this is where the highest annual temperatures tend to be recorded. The climate in this area tends to have a Mediterranean feel to it, and as such, it is no surprise that there are many vineyards in this area.
Should the mountainous areas grab your attention, you should pack some warm clothes as well as waterproof jackets. The weather in the Alps is always cold, so attempting to walk around in a t-shirt and shorts may not be the wisest decision.
May through to September is the most popular time for tourists as the weather is very pleasant throughout this time. Christmas also attracts a lot of visitors as there are many markets nationwide as well as ski areas offering a great experience for anyone who wants to experience the winter wonderland.
Finding Places to Stay in Germany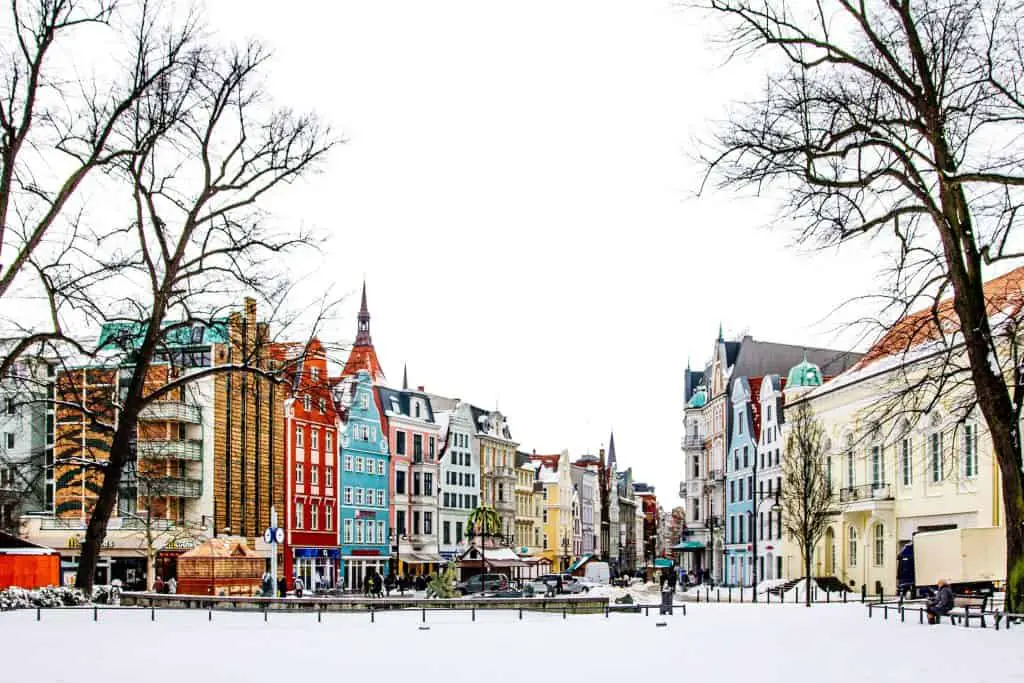 Where you choose to stay in Germany should depend on your budget and lifestyle. There are so many amazing cities that you could choose to stay in, all with exciting activities to do. Some of the cities are more conservative than others, meaning that regardless of your lifestyle, there is a city for you in Europe's seventh-largest country.
There is a lot of accommodation available for travelers making it even more enticing to take the plunge and visit the wonderful country. Whether you are after a cozy apartment or looking to find a room to rent, it is not difficult to find a place to rest your head in between all the exciting things that the country has to offer.
Visas and Documentation in Germany
Planning your trip to Germany means that you have to consider your Visa situation before you travel. If you are a citizen of either the UK, Canada, or the USA, you're in luck. Citizens of these countries do not have to obtain a Visa and can stay in Germany for a period of up to 90 days within a 180-day period.
If you plan on being in the country for a long time, you are required to get a Visa. There are a number of options that you can consider when getting your German Visa. If you are going to be working for a company based in the country, you can be issued a work permit or EU blue card. The nation also has visas for students or people who are looking to learn the German language.
> More info: A guide to the Schengen visa.
You can also acquire a freelance visa that allows you to hire people and even pay taxes while you reside in the country.
The Top Destinations for Digital Nomads in Germany
There are so many beautiful places that you can visit and experience in Germany. Selecting just a few is an extremely difficult task, with so many destinations having a lot of history and fun activities for you to enjoy. Here are some of the few places that we feel have a slight edge over the competition
Berlin
Berlin is viewed as one of the most diverse and progressive cities within Germany's boundaries. This makes it a fantastic choice for digital nomads and tourists. Berlin has an extraordinarily controversial yet also vibrant history. This history means that there is a ton to see and do in the city, making it a no brainer for many travelers and ex-pats. Berlin is also the city in Germany with the most English-speaking residents, so unless you are fluent in German, this is a great place to start.
The city is slowly being transformed into of the trendiest, most economical cities that you can find. Some of the best museums, restaurants and historical sites can be found in this city. Berlin is a city that is capable of keeping you entertained with the number of activities that you can take part in, an overall great option for anyone looking to experience Germany.
This unique city has also been known to house a wide variety of creatives and entrepreneurs. Moreover, this means that it is easy to find many coworking spaces and start-ups such as WeWork. Berlin is also one of the cheapest cities to live in, in Germany. Berlin is undoubtedly a place that you won't regret living in.
Coworking in Berlin
Betahaus is the perfect place for digital nomads to work in Berlin. They offer two convenient locations, many desks, offices as well as free Yoga classes and other perks!
> Read more: The best coworking spaces in Berlin.
Cologne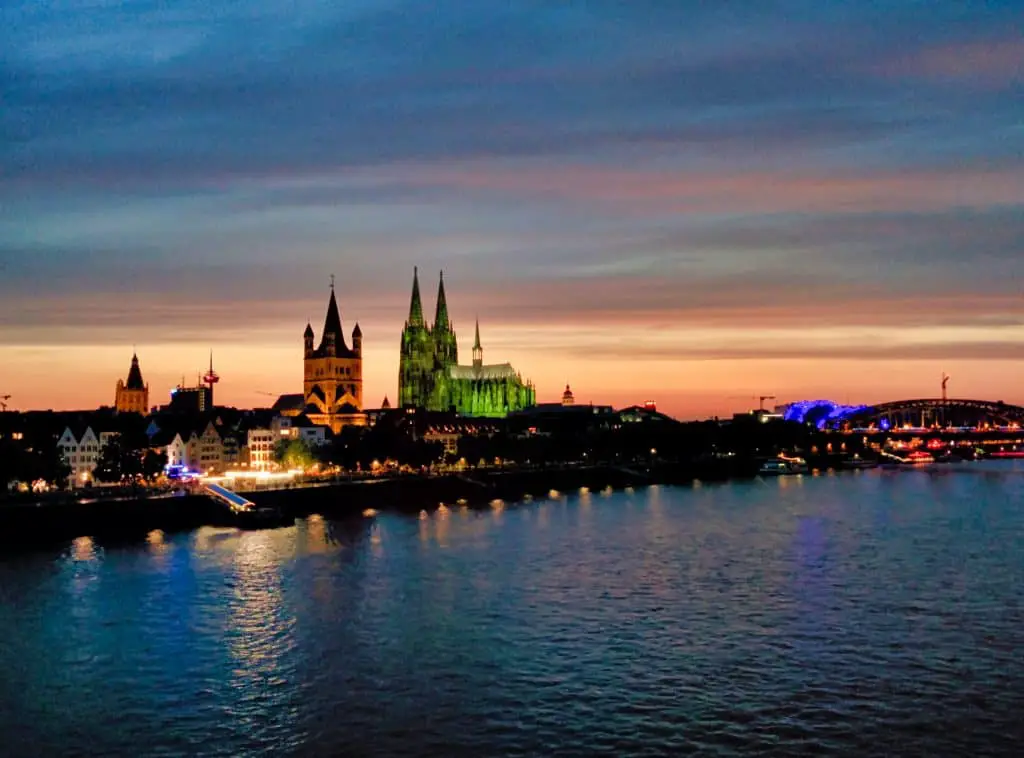 Cologne is a beautiful city that somehow manages to seamlessly blend the urban life associated with a city with the decades of history of the area. This city is bursting at its seams with history. It was one of the most bombed German cities in World War II, which left much of it destroyed.
Many of Cologne's residents consider the city to be a quieter, quainter version of Berlin. The city is surrounded by beautiful parks, modern neighborhoods, and international communities. Along with all these wonderful features, Cologne is also home to the grand Cologne Cathedral. This is the tallest twin-spired building in the entire world and adds to the aesthetic of the city as it looks over it in its entirety.
If you want to experience traditional German culture, then you should consider making Cologne your next destination.
Coworking in Cologne
CoWork-Lab is located in the heart of Cologne and offers super-fast WiFi! It offers everything you need from desks to office as well as a nice community of remote workers.
Munich
When you think of the German city Munich, the first things that come to mind are often European soccer champions Bayern Munich, gallons of beer, and music. The Bavarian capital has much more to offer than just this, though. It is an immaculate and business-orientated city that is an ideal destination for any digital nomad or freelancer.
Munich is one of the biggest cities in Germany, yet it resembles a village more than an internationally renowned city. The destination is filled with students, ex-pats, and locals that are always looking to have a good time. This assortment of individuals gives the city a very relaxed and laid-back feel to it. There are also a few co-working spaces in the city, such as WeWork.
Although the city is always buzzing, it does not take away from its history. Its center is full of Gothic, Neo-classical, and Baroque architecture that really is quite a sight to see.
There are a multitude of attractions that you have the opportunity to experience while in the beautiful city. You can choose just to relax and have a picnic in the English Garden or indulge in your automotive obsession by visiting BMW world; there is something for everyone to do. You can even satisfy any of your cravings at Viktualienmarkt, where you can enjoy assortments of sausages and pretzels. If you are lucky enough to be in the city in Autumn, you get to experience the wonder that is Oktoberfest.
Although the city does sound fantastic, it is the most expensive city to reside in. The prices of both rent and food are higher here than in any other German city.
Coworking in Munich
Base Coworking is a centrally located coworking in Munich. With over 500 sqm you are sure to find the space needed to get your creativity flowing!
---
The Bottom Line
After reading this article, we believe that you are more than equipped to experience all the wonders that Germany has to offer. A perfect destination for digital nomads and tourists alike, the country is sure to capture your heart and have you wanting to stay there forever. Safe travels and have a blast.