You must have heard about Grenada for a very interesting reason; it is famous for being a producer of amazing spices! The second name of this country is Spice Island, which surely gives it a distinct identity.  Globally, it exports a variety of amazing spices, which keeps its international trade activity vibrant throughout the year. 
This is probably one of the reasons why the economy of Grenada is always balanced. This leads to an overall improved standard of living for the citizens that live there. 
If you plan to move to Grenada and need to know exactly what entails the moving process and living conditions, then this article is your guide. Keep reading to learn more about Grenada relocation, citizenship, and cost of living. 
1. Easy Relocation Prospects
Compared to other countries in the Caribbean, Grenada offers an easier relocation process. This is probably why the Grenada passport is so popular amongst the expats. The steps are pretty simple, and it doesn't take much time. Most applications will be take around 90 days to be processed, with your second passport issued once this is complete. Alongside this, the investment cost is also quite low compared to other countries. A minimum of $150,000 is what you need to contribute to the National Transformation Fund. 
As offered by the Grenada citizenship by investment program, your second option is to purchase some real estate in any part of the country. For that, you will have to spend at least $220,000. After five years, there are great chances of this investment being returned.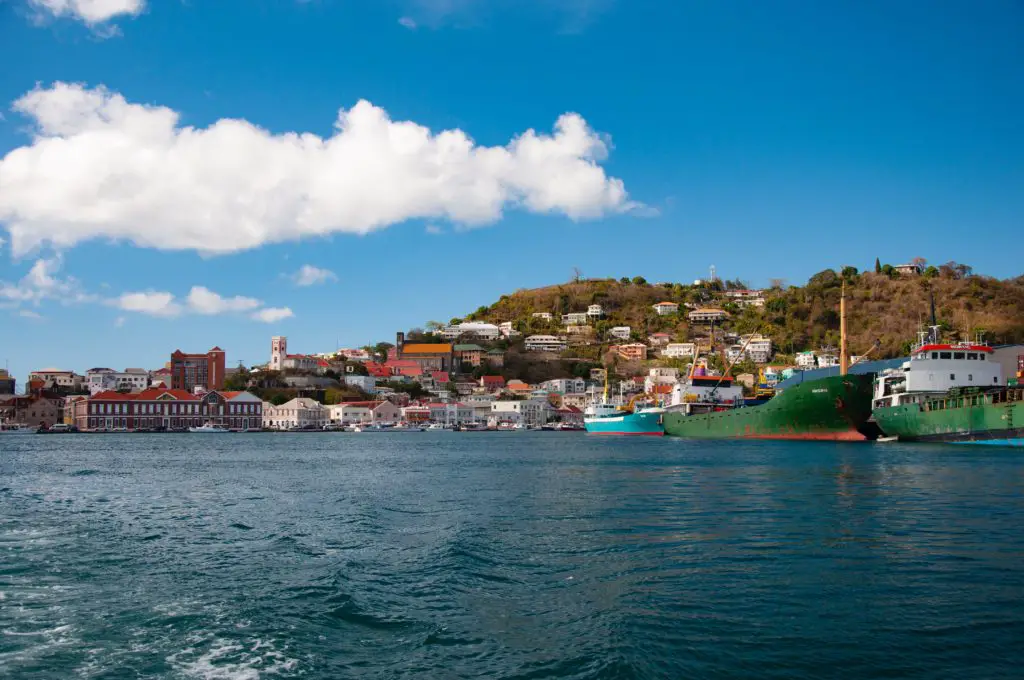 2. Quick Citizenship Process
If you plan on gaining citizenship in Grenada, there is good news. Grenada offers a quick citizenship process and you don't need to pass any tricky exam which would require you to memorize every aspect of the country's history. Though it would be great to know about it, you don't really need to force yourself to cram it.
Alongside this, even though it's a prominent Caribbean country, moving there is considerably easy as there are no tough tests to pass. You can simply make the investment needed and complete all your legal papers. There is no need for residency as well. You don't have to spend a particular period in the country to be eligible for citizenship.
Hence, it makes Grenada one of the easiest countries in the World, where you can get a second passport!
3. Cost Of Living
The cost of living in Grenada is quite low, which makes it a feasible option to opt for. This is why the crime rate in the country is pretty low. Moreover, it makes this country one of the safest places in the world to have a peaceful living. 
There are many reasons behind this low cost of living, including the lack of overbearing tourist attention to it and a comparatively higher population of students. Food, most of the time, comes from the farmer's market. Hence, it costs really less than what you may have to pay in your current living place. 
You would be surprised to know how cheap the accommodation is in Grenada. This is one major reason why a lot of people find it one of the most inexpensive countries in the world to live in. Even if you opt for the citizenship by investment program, you will have enough reserves to lead a comfortable life in Grenada with your family.
Apart from these, the medical facilities, groceries, food and transport are also quite affordable, even for a large expat family.
The most significant benefit you get is surely the fact that you travel to as many as 144 countries without a visa!
4. Guaranteed Privacy Of The Investor
As an investor who wants to relocate, you can easily keep your privacy intact. The company register through which you want to make a move won't enter your personal data into the official registers. This will keep your relocation secure.
Getting citizenship registration through an international company will reduce the tax payments in your favor. Alongside this, there will be no currency control restrictions. This way, no matter how frequent, your transactions won't be affected by any limitations. 
5. Convenience Of Taxes
Contrary to other major countries across the globe, relocating to Grenada won't require you to pay taxes on any global income of yours. 
As well as this, the dividends, royalties, or any interest that you get from your international activities won't require tax deductions. This is an add-on to the numerous benefits that an expat gets from relocating here.
Final Thoughts
Relocating to a different country is surely a massive decision. However, some countries make the process easier and more beneficial. Grenada citizenship by investment program is surely one of the most convenient ways through which you can apply for a second passport. 
You would be able to enjoy all the perks of being a citizen of this country without relinquishing your second citizenship.