Being a digital worker on the road surely doesn't leave much space to boredom. Traveling around the globe is a rewarding experience that fills you up with boosts of adrenaline all over. However, pressing the reset button and switching to a digital nomad lifestyle has a whole bag of implications. It's easy to build relationships throughout life by naturally gravitating around the same groups and environment when you lead a static life. But it gets much harder to make friends when you have to reinvent your surroundings over and over again. Luckily, the digital nomad culture has been looking for ways to help all those nomads with the heebie-jeebies. So if you're tired of ending your days with the latest Netflix show, here's some ways to help you socialize with other fellows nomads. Get ready to say bye to that friendly spider in the corner of your room.
Coliving: friends from breakfast to dinner
How about cutting right to the chase and forcing people to withstand your fabulous presence? Just kidding. But realistically speaking, sharing a living space is quite an easy way to socialize: you're bound to bump into friendly faces while waiting in line for the bathroom. Coliving houses have become a huge thing among digital nomads! All around the world, shared spaces specifically for remote workers have been popping up in the last years – and some of them are actually gorgeous. How cool would it be to have a community right inside your house? The fun never stops. Usually, these accommodations come with a bedroom environment of choice and shared common areas, such as kitchen, living room, working spaces. And of course, a super-fast Internet connection. I get it: moving in with strangers, so many things could go wrong! But if you think about it, it's not a total blind leap. Being all digital nomads, your housemates will easily relate to your life experience. Hence, chances are you'll feel pretty comfortable with sharing your thoughts and ideas. They're all on the same boat, so you won't have to hide in a corner if you ever get homesick or overwhelmed by your lifestyle. Who better to lend a shoulder than someone who's going through the same things as you?

Basically, coliving houses offer the whole package. Usually, such spaces are available both for short and long term stays. But if you want to really build a connection with your housemates, I'd recommend booking accommodation there for at least a month. The price ranges from cheaper solutions to a bit over the budget ones, also depending on the location. I can guarantee you that some places are absolutely mesmerizing other than functional. If privacy is a big deal for and you're more the type of gal who prioritizes rushing to the toilet naked, then coliving might not be your thing. However, it's a great way to get easily out of your bubble and sometimes, to save money on the rent.
Coworking: a plus for your motivation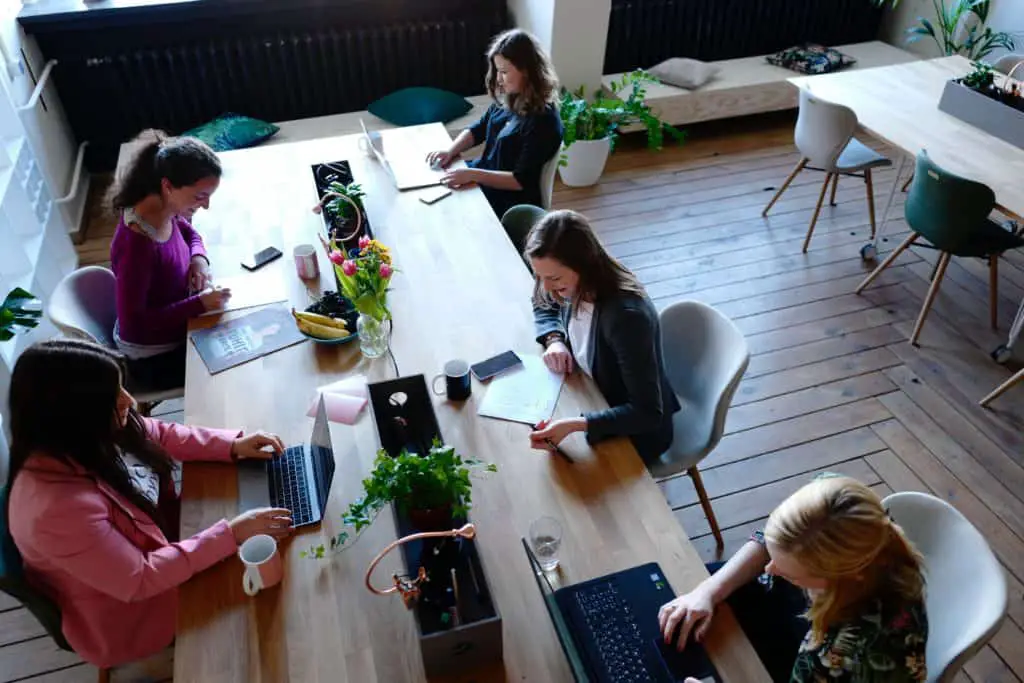 Shared working spaces are great spots to meet people, whether you decide to interact with them or not. When I get on the job, I'm more of a lone wolf; however, I gradually discovered that my productivity gets as high as the sky when I'm surrounded by motivated, like-minded people. Hearing other digital nomads typing and buzzing all around you definitely pushes you to ride the general wave and progress with your task. And I'm glad I'm not the only one feeling that. According to statistics, 84% of people who have experienced coworking benefitted from higher motivation and energy. But besides the many pros of coworking in general, you'll easily break the ice over job-related topics with your desk neighbor. With some luck, you'll practice your socializing skills as well as your networking.

Normally, coworking locations require a daily or monthly fee to enter, but you can easily find cheap options. Furthermore, if you consider the group energy and the awesome wifi connection, it's quite the deal. Coworker is surely the most used website to find coworking spaces; however, here you'll find an extended list of online platforms just as good. It goes without saying, but be respectful of coworking areas. While they're good spots to encounter people, remember they got there to get done with their work first. Sure, you can exchange a few glances and advice; but make sure to save the deep talk for the evening drinks!
Digital nomads tribes: all-inclusive packages
There are ways, maybe less known ways, of being a digital nomads. If you're a bit of a perfectionist with your travel experiences, joining a community in advance can be the right move. Websites such as Hacker Paradise, WiFi Tribe or Remote Year offer all-inclusive expeditions for nomads that don't want to face all the organizational hustle. By paying an upfront fee, they'll get you flights, accommodations, a small community to travel with, as well as activities and networking experiences. These communities know what they're doing, no scam here.

The logic is similar to a travel agency one, but ten times better. It might feel a bit tight to have all planned and set, but normally these services are pretty flexible; you won't be forced to participate in every single thing and you'll be able to adjust the experience to your liking. Also, any digital nomads will tell you, having to set up everything yourself is quite the pain in the neck – to say it elegantly. So if you wish to freely dive into socializing and networking, definitely check it out. Although I won't recommend it too much to people on a tight budget.
Events and meetups: it all starts with a click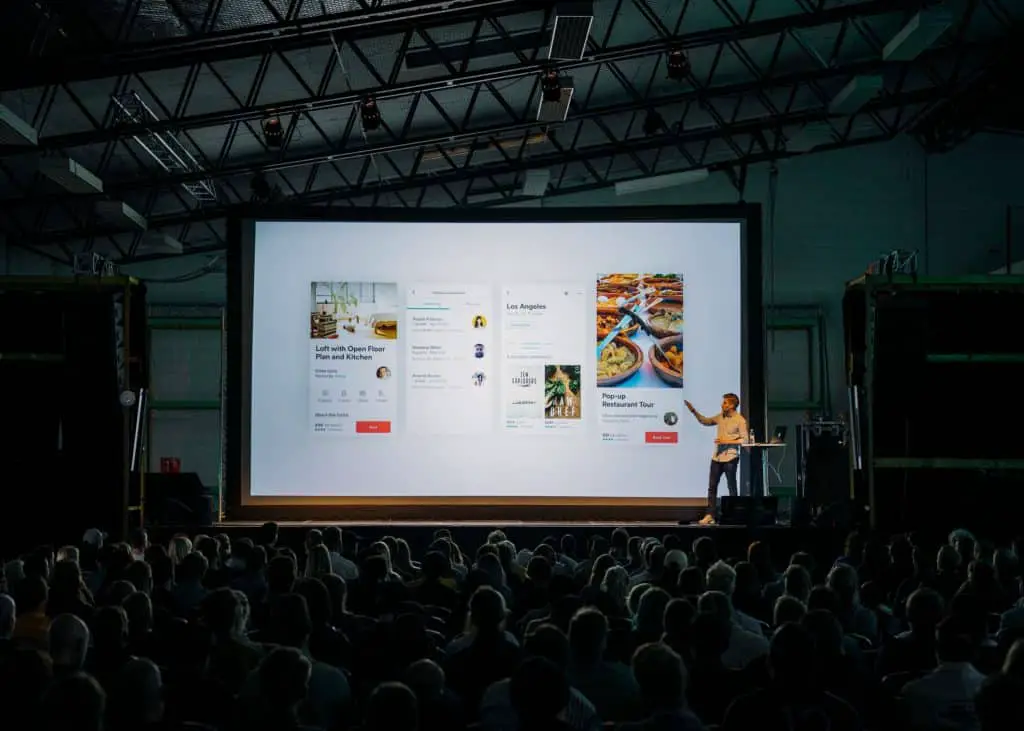 Phase one of making friends: get wifi. That's all. Yes, because one simple research can lead you to an infinite list of social events. Meetup is by far my favorite website when I'm scouting for fun activities. It's free and easy to use: you just need to look up what's the word around the city you're in. There are events solely dedicated to digital nomads, even simple welcoming meetups – which is great if you're new in town and wish to simply dip your toes into it. And before you ask: yes, It's 100% awkward in the beginning. And then, something cracks and it gets as easy as breathing. People on Meetup organize all kinds of events, from simple drinks, to speedfriending, from sports activities to trees planting, and so on and so forth. So you can filter options through your preferences and get your golden ticket to the genuine bonding factory.

Facebook and Reddit aren't only great to post puppy videos and conspiracy theories. These social media count endless of programmed events and communities. On Facebook, you'll easily find groups of DNS in any of the destinations privileged by nomads. And as an avid Reddit user, I promise you'll get the best advice by the subreddit community of digital nomads.

Finally, Nomadlist is another good website for all digital nomads' needs – and I mean all of them. Nomadlist is not only about connecting with people: this website gives you a statistical overview of all digital nomads destinations – rating likeability, weather, internet speed, safety and more. It's also developing a whole section on Coliving accommodations. It offers an interactive chat and a community to talk to and meet, as well as a dating service (which unashamedly resembles the infamous Tinder!). It's truly great; only down side, it's not for free. However, the services are incredible and the price is not that bad – $10 a month.
Not only digital nomads
Let's put aside the label for a second. Any city easily grants a multitude of events regardless of the target. Nearify helps you find personalized events in any location of your choice, while Citysocializer hands you all the strangers you want for all the fun you can ask for. Besides that, you can check out dance classes in your city – especially those couples dances where no one brings a partner, so you get to awkwardly spin with a stranger amidst the laughs. Volunteering is a win-win experience: you get to help, discover more on the reality of the place, and possibly connecting with kind people. And if you're planning a long-term stay somewhere far away, why not signing up for a group language course? Yep, killing two birds with one stone: you'll integrate more with the locals and bond with your classmates over a mispronounced adjective.