It seems that digital nomads have caught on that Ireland is actually one of the best countries or places to be in and live their desired lifestyles. The emerald isles have actually welcomed a lot of these backpackers and adventurers alike in the past few years.
And, why not, right? Ireland is full of breathtaking landscapes, has great internet connection, and people would have access to just about everything that they'd need to work and live freely at the same time.
From castles to jaw-dropping landscapes to a rich culture, you'll never get bored nor get uninspired in a country with geography that's just as exciting as their locals while you juggle vacationing and working at the same time.
So, for all digital nomads out there, it's time to explore the emerald isles.  
Ireland for digital nomads at a glance
Pros
Ireland is considered very safe for digital nomads and especially for women
Super-fast and reliable internet connection
Not a very crowded place, in general
Clean environment and fresh air guaranteed (perfect humidity)
English is a primary language
Family friendly
A politically stable country
Good business opportunities, access to education, and hospitals (or health care)
Great sights, landscapes, sceneries, architecture, music culture, and hospitable locals
Cons
It has one major con – living in Ireland is expensive, in general, and most especially for digital nomads
Food, transportation, and most especially, accommodation is expensive
It can get really cold during winter season
General Knowledge: Republic of Ireland vs Northern Ireland
It's important to discuss the distinction between the Republic of Ireland and Northern Ireland first before we proceed. For those who don't know, the island of Ireland is actually divided into 2 distinct countries, Northern Ireland which is a part of the UK, and the Republic of Ireland which is no longer part of the UK.
The capital of the Republic is Dublin and Belfast is the capital of Northern Ireland. The latter uses the Euro as their currency and the latter uses the British pound. So, you may have some idea as to how this knowledge might affect you as a digital nomad, right?
Some rules and norms may or may not apply to both territories as well. Also, having this divide has a lot of effect on how you're going to acquire a visa for entry or living as a digital nomad in both territories.
So, from here on out, we will be talking about the Republic of Ireland and will indicate otherwise if we are talking about Northern Ireland whenever we deem it's relevant to do so and has some impact on you as a digital nomad.
The Cost of Living in Ireland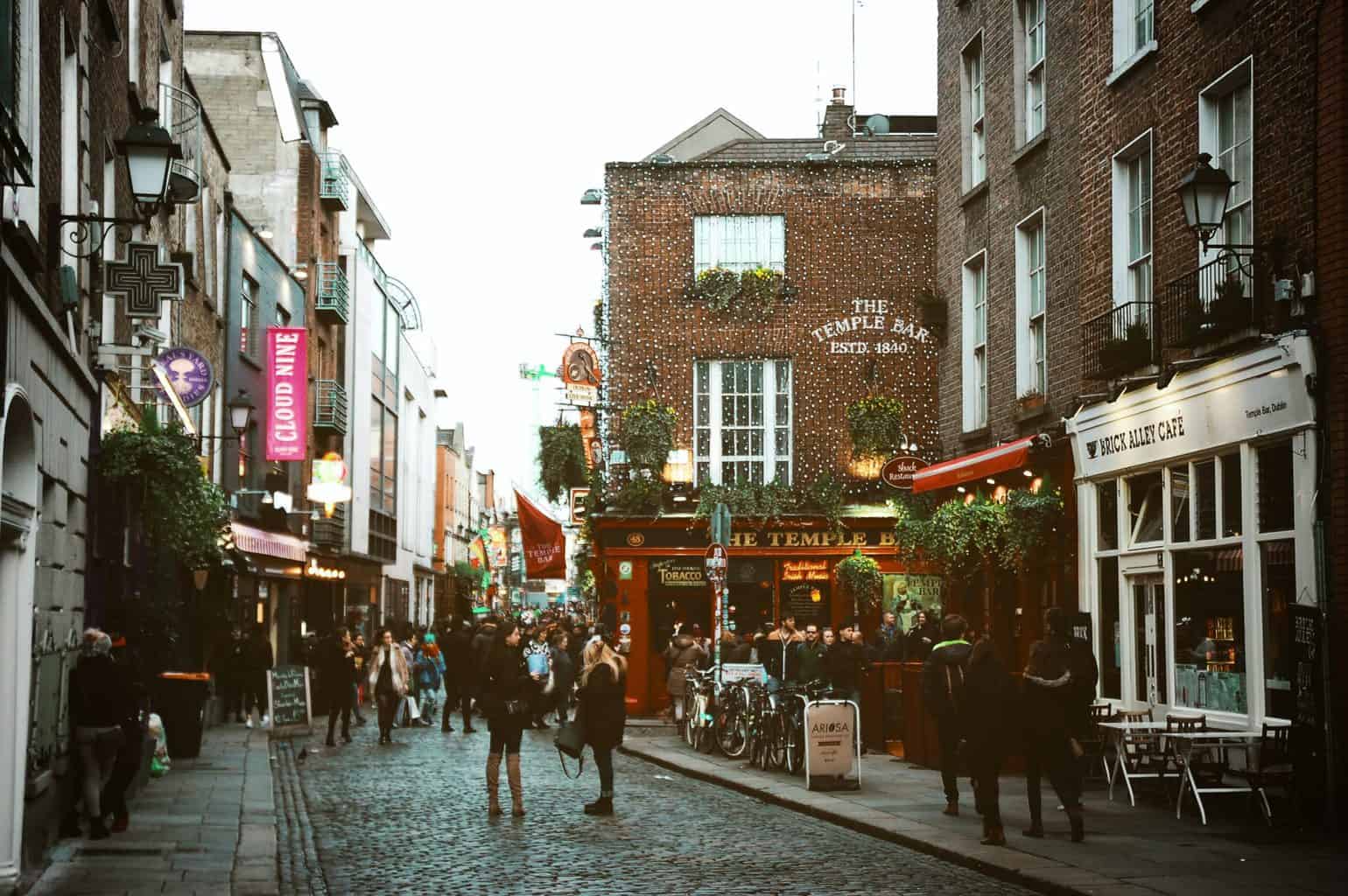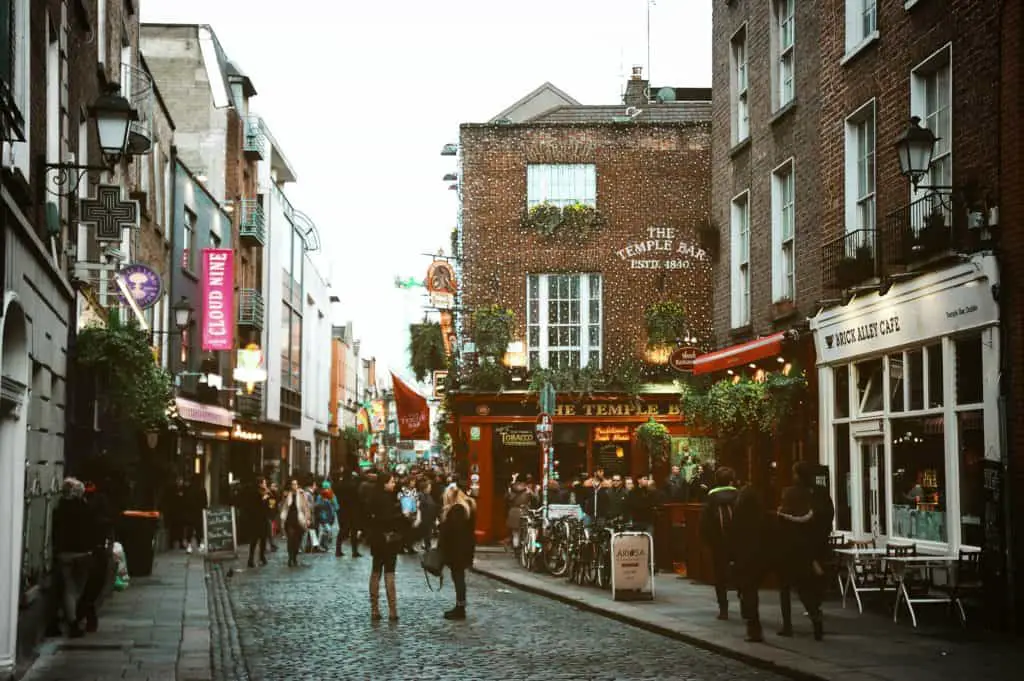 Being a digital nomad in Ireland can be expensive. We can actually say that it can compare to the cost of living in the UK. It's definitely more expensive than in Central Europe and of course, Southeast Asia where a lot of westerners go to.
Let's break it down further.
How much does accommodation usually cost?
There are a lot of countries in the world that would usually allow you to live on a budget if you know the right deals and live frugally. Unfortunately, Ireland is not one of those places. No matter how frugal you get, it's still going to significantly cost more than most countries for digital nomads and most especially for accommodations, there's just no way around it.
The cheapest one bedroom Airbnb in major cities would most likely cost around $800-$1000 monthly. Apartments? It might just be as expensive as apartments in the US around $1000+.
Hostels will then cost you around $20 a night ($10 a night if you really scour places for bookings) so you won't be saving much too. Maybe try living in some other cities or towns where you'll probably pay less but compromise on the perks you'll experience if living in larger cities like Dublin.
What about the food?
The cheapest you can go for as a digital nomad or backpacker in Ireland for food is Irish stew or maybe fish & chips which can cost around $5. Food in pubs should be a bit more expensive at $10-$15 with a pint of beer around $6. Upscale restaurants will serve you good food for around $20 or more.
Given the cost of eating out, what's your alternative? Well, you can go ahead and buy groceries instead. Monthly groceries should cost around $300 more or less. You can buy all the basic foods you'd need with that amount.
Transportation
Even when transporting from one town to another in Ireland can be expensive so be sure to bring extra cash you want to travel around the country. A 2-hr train ride may cost you $30. But rest assured that train rides are safe, comfortable, and convenient.
You may take the bus as that should be slightly cheaper. A small rental car may cost you $35 a day as well while public transport should be around $2-$4. Transporting around the city may cost you about $250 to $300 a month. Want to travel more? Then make sure to bring extra money.
If money ain't an issue for you at all, then Ireland has a lot of perks to offer. It might be expensive but it's really going to be worth it!
The Weather in Ireland
Have you ever seen an Irish movie? They seem to always have this melancholic aesthetic due to their gloomy and gray skies, right? Well, it turns out that that is quite the usual weather over there. Year round it can be wet season throughout but of course, the island of Ireland does have 4 seasons you can enjoy.
Spring can get pretty cold but mid-spring is actually where there can be less rain. St. Patrick's Day is also celebrated during spring to you pair that up with the blooming of the flowers then it should definitely be a great season to visit Ireland.
Summer is arguably the best season to plan your visit to Ireland though. But, please take note that summertime in Ireland is not all sunny like we are used to. There can still pretty be rain about 50% of the time actually, but with its not-so-warm temperature, it's best for hikes or swimming.
During autumn, the temperatures can really drop and days be shorter. Ireland has a green color palette and that's nice and all, but watching that all turn into an orange hue can also be a reason why to visit it in autumn. Other than that, might not be an ideal season to go visit.
Winter can get cold but the temperature won't be below freezing and while there's ice and snow, there can still be rain.
Finding a Place to Stay in Ireland
What are your choices when it comes to accommodations in Ireland? Let's find out.
The city of Dublin is your best bet when it comes to places to stay in the country. Not only will it be the place where you'll have access to work or business opportunities the most in the country but you'll have everything that you need within its vicinity.
The suburbs of Dublin should have a lot of accommodations to offer with the south side usually more expensive than the northern part of it. You should scout the areas of Harold's Cross and Rathmines for a place to stay in with Christchurch and Liberties also a good area to look into.
But, if the accommodations in those areas can prove to be a bit expensive as they usually are for digital nomads and backpackers, try Smithfield, Phibsborough, and Drumcondra areas instead for better deals.
The outskirts of the city of Dublin also offers a lot of options for hostels, B&BS, and some other cheap accommodations if you are open to say maybe shared living.
And yes, maybe you can go couch surfing in some households in Dublin or any other towns and you may also utilize the ever-reliable Bookings.com for all your needs.
Visas and Documentation in Ireland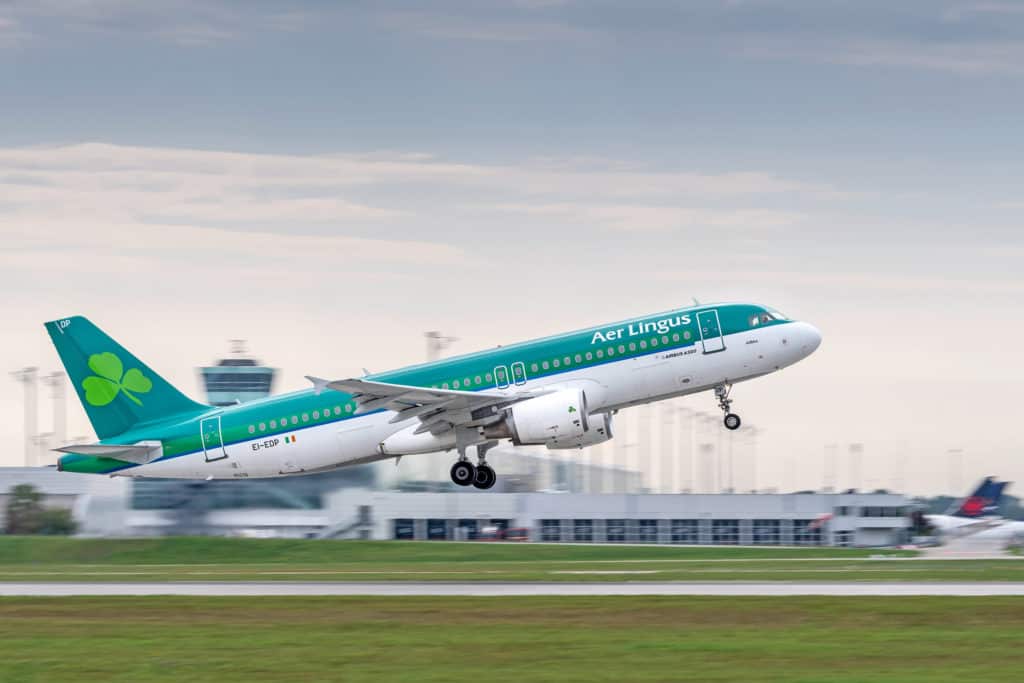 The entire island of Ireland is open to all Americans as you will not need a visa before arriving in both the Republic of Ireland and Northern Ireland. That means that it's relatively easier to go and live there as a digital nomad.  
Once you get to the Republic of Ireland, at no cost, you can obtain a tourist visa for 90 days. But that 90 days would only apply to your stay in Ireland only and won't apply to other European states nor Northern Ireland.
Speaking of which, rules in the UK would natural apply to Northern Ireland. In Northern Ireland, Americans are considered as non-visa nationals so you would be allowed to stay in the country for 180 days or 6 months.
It's safe to say that it's quite easy to be a digital nomad in Ireland as compared to other countries. There are even a lot of companies there that may hire you as a remote worker so there's definitely a lot of opportunities there that can make your stay sustainable.
Global tech firms, entrepreneurs, small to large businesses exist all over as Ireland definitely has a booming economy.
The Top Destinations for Digital Nomads in Ireland
Even smaller towns, as well as rural areas in Ireland, will have good internet connection so as a digital nomad, do not get discouraged to live in places other than Dublin. But, if you plan to travel around and want to have access to the major transportation network of the country then Dublin is the best place to be. Nevertheless, here are some of the best places to be in Ireland for digital nomads.
Dublin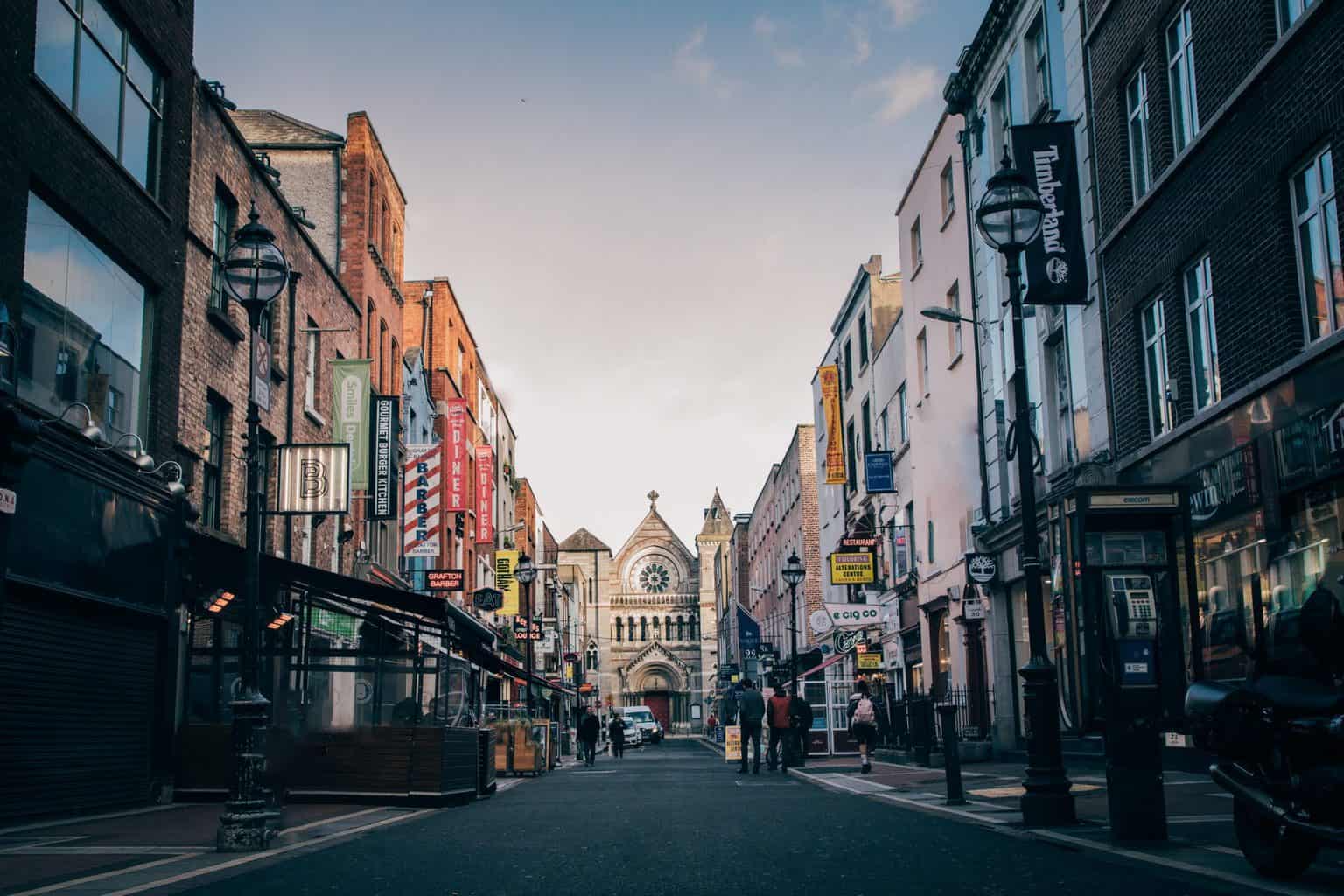 Well, the obvious choice for a lot of good reasons. The only glaring con about living in Dublin as a digital nomad is only the obvious cost of living, but other than that, this city has got everything that you'd need.
It's active, it's lively, and it's ripe with opportunity for anyone, including digital nomads. The city is also filled with coworking spaces, parks for fresh air, great culture, and a busy nightlife.
No matter what mode of transportation you'd prefer Dublin is the best point of connection to every place you may want to visit on the island.
Coworking in Dublin
Coworkinn is located in the suburbs of Sandyford, Dublin. That's 5 minutes from the Luas station where you can have access to transport easily. This coworking space is well-known to solo flyers.
It's got all the facilities that you need like printing, a meeting room, lockers, and a pantry. You can be a part of their dedicated or drop-in membership where you can have flexible desk space. Please do take note that day passes will cost you 30 euros per day.
Galway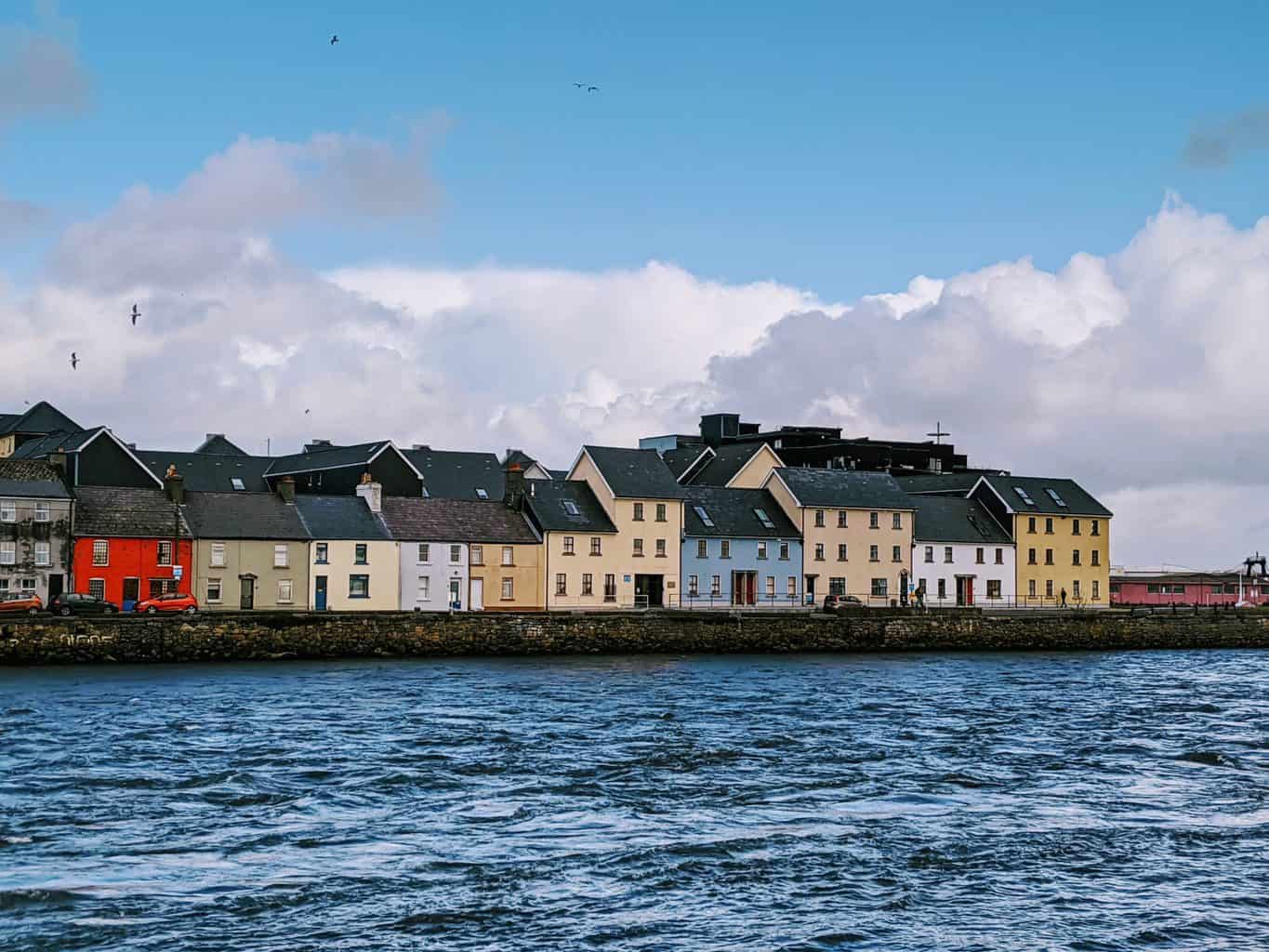 Galway is always second to Dublin when it comes to the list of best places to be as a digital nomad in Ireland. Not as big as Dublin but that just means that it will not be as crowded but nevertheless, it will have everything that you need and good access to transport.
It's a harbor city and is always deemed as the best place for tourists when coming to Ireland. It's got a more laidback culture and rich culture to it and a great access point if you're looking to travel west more. Want to chill while staying on the island, then stay in Galway, it is a beautiful large town that it is.
Coworking in Galway
Unbound Business Centre in Galway is a well-known hub not just as a coworking space but also where a lot of small businesses and startups start and grow.
You may consider it as an ecosystem where ideas flow and you'll have everything that you need to work and relax.
Belfast, Northern Ireland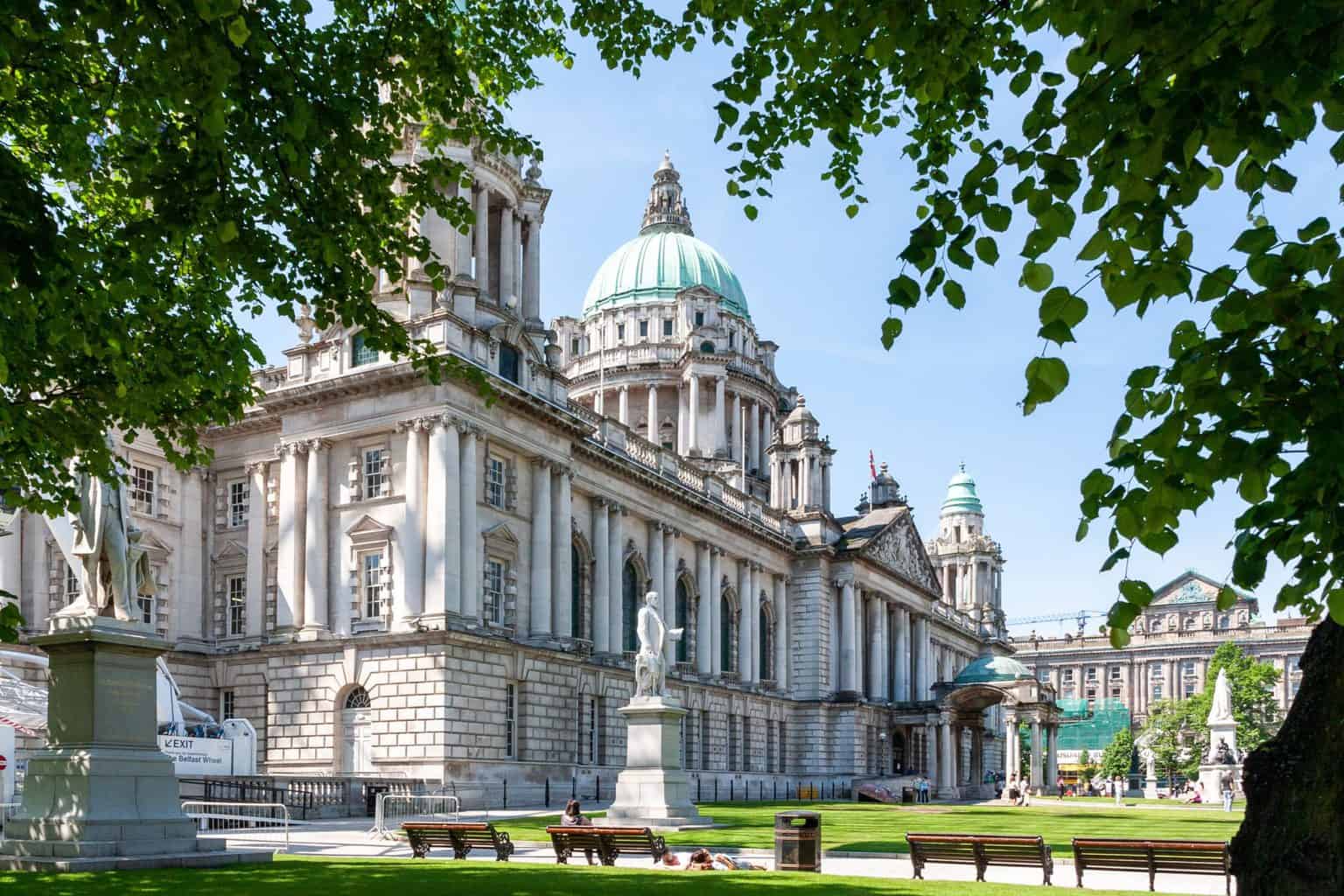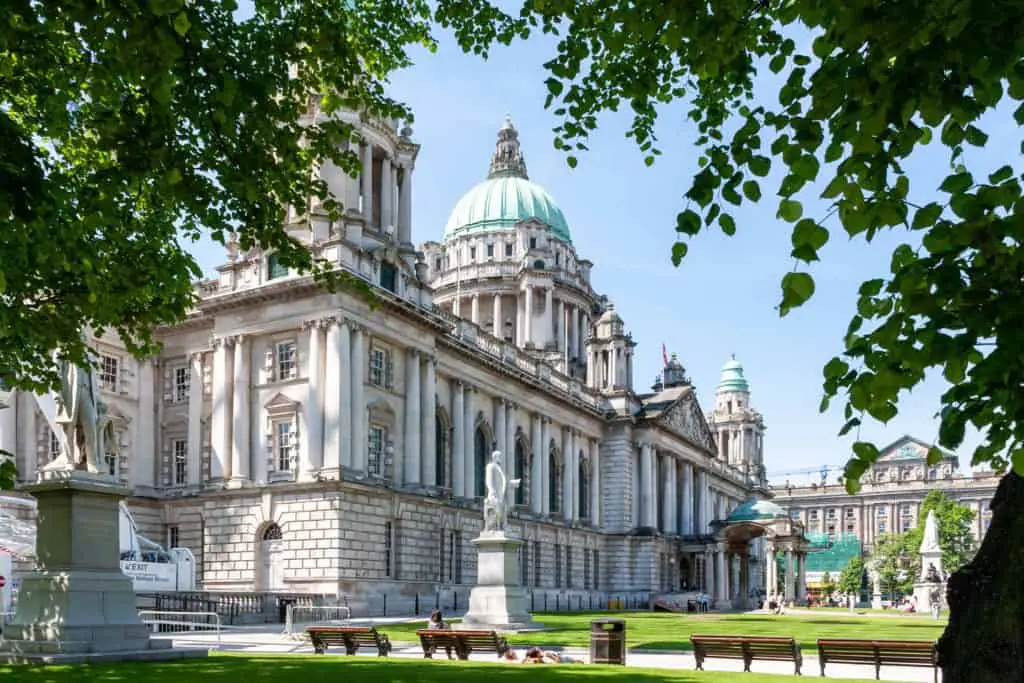 Well, we need to talk about the capital of Northern Ireland too. Belfast is also great for digital nomads. It's only about half the land area of Dublin but a very busy city nonetheless.
Like Dublin, if you want to get around Northern Ireland then this is the place to be. Belfast also offers transport, accommodation, and food that's way cheaper than Dublin. It's also not uncommon to see people traveling on foot in Belfast as opposed to riding cars or buses.
Coworking in Belfast
Glandore Arthur House is the perfect place for digital nomads and entrepreneurs alike. It offers not just space but a vibrant community, in general, which is welcoming to foreigners.
Glandore is top-rated, diverse, innovative, and everything that you need tech or facilities-wise will definitely be provided. 
---
Feel free to add your tips, ideas, destinations or tricks in the comments below. We're always looking for more info to add to this ultimate guide to Ireland for digital nomads!