Ah, Italia. It might be shaped like a boot, but it sure don't smell, or taste, or look like one! Rolling from the cathedral spires of the Dolomites in the north (like Colorado in the Alps) to the temple-topped coastlines of amazing Sicily in the south, this is one of the great jewels of Europe.
Digital nomads in Italy can look forward to all sorts. Great food? Neapolitan pizza, saffron-tinted risotto, Romana artichokes – they all make an appearance. Enthralling culture and art? This the home of the Vaticano and the stomping ground of Caravaggio. Buzzing cities? Rome, Florence, Naples and others unfold with Vespa-purring cobbled streets and piazza-side trattoria. You'll never be bored.
But Italy also offers something else to DNs. It's a rare opportunity to go into the wild and still stay connected. Small alpine villages might seem remote, but they usually have good internet and are crying out for travelers and settlers. Coastal hamlets from Sicily to Liguria are a picture of Ye Olde Europe, but do have good flats and amenities.
The result? This one's a downright doozy for location independent types looking for somewhere truly special, unique, and – of course – tasty.
Italy for digital nomads at a glance
Pros
Loads of history and culture.
The food.
Get into the great outdoors, but stay connected.
Cons
Prices are a little high.
Corruption.
Lots of bureaucracy.
The cost of living in Italy
Italy sure ain't known for its shoestring prices. This is the land of La Dolce Vita, the birthplace of Ferrari, where Roman emperors once splashed millions of scudi on opulent villas. But don't let all that fool you – Italy can be cheaper than a lot of places in Western Europe. It can even give the digital nomad hotspots of Southeast Asia (Bali, we're looking at you) a run for their money if you know where to go.
Talking generally, the southern regions of The Boot are the most affordable of all. They vary greatly to the north, with more poverty and less development all round. Provinces like Puglia (dry white wine anyone?) and Campania (buffalo mozzarella, perhaps?) can be surprisingly easy on the wallet, while still offering up marble-white beaches and ancient cityscapes.
Going north, you're likely to encounter the tourist traps. Rome is never cheap. Expect to pay around €5 minimum for a beer in the capital, and that's not even mentioning hotel rates and Airbnbs. Florence is similar, and so are the romantic hotspots of Cinque Terre and Venice. Our advice: Avoid those if you're a digital nomad on a budget! Regions like Trentino and South Tyrol (the Italy version) have some hidden gems that shouldn't cost so much, with prices in line with Austria and Germany.
Some ballpark outgoings to expect when choosing Italy for your digital nomad lifestyle are:
A month-long flat rental in a northern Italian hill town: €1,100 ($1,199)  
A meal at a local trattoria (say, a pizza and a carafe of wine): €15 ($16.50)
A fresh loaf of bread from an Italian baker's: €1.50 ($1.65)
Read more: Cost of living in Italy, an overall breakdown.
The weather in Italy
Some historians think that the very reason for the successes of the Roman empire way back when was the reliable four-season weather pattern that Italy enjoys. With clear divisions between spring, summer, fall, and winter, the folk here have always known when to sew their crops and when to pull in the harvest. Things rarely get extreme, and, for the most part, the climate is predictable and downright comfy.
The summers are known all across Europe for being warm and sunny. Folk flock to villas in Tuscany and Umbria to soak up the rays and laze by the pool. Others go east to Rimini to splash in the Adriatic. Others hit Sicily – the hottest part of the whole country. It's a great time to be around, but expect the occasional thunderstorm and unpredictable conditions up in the mountains.
Spring and fall are top choices if you like to dodge the crowds. Hotel and rental rates dip considerably at these times of the year, especially in major tourist drawcards like Rome and Venice. What's more, there are wine festivals (usually September time) and food fairs to taste you way through in the hills of Tuscany and the like. Meanwhile, the hiking in the Italian Alps is probably at its finest in months like May and October.
Even winter in Italy is beautiful. Babbling fountains on the Piazza del Popolo in Rome freeze into strange ice sculptures; Venice's canals get misty and romantic. It's eerie and moody. Meanwhile, the Italian Alps become skiing meccas. From Courmayeur to the Val Gardena, you find some of the very best snow resorts on the continent.
Finding places to stay in Italy
Italy's one of the harder places in Europe to find accommodation, but only because a lot of the rental spots aren't advertised online. Don't despair, though. There are tried-and-tested ways to score that pad, no matter if you're seeking a little bolthole in the Dolomites or a five-star villa on the Tuscan hills…
Airbnb
There's good coverage of the Silicon Valley wonder boy that is Airbnb across most of Italy these days. What's more, it seems like every year brings a new clutch of flats, houses, and holiday homes into the mix, as Italian renters wake up to the potential of short-term letting.
Be aware that there's something of a backlash ongoing against the service in Venice, where tourism is being blamed for every stubbed toe and dropped ice cream. It's also important to question hosts before pressing the book button – a lot of more remote Italian flats will list internet connections when really it is a sim card and a mobile box with less than a gig of bandwidth. Not good for DNs!
Homeaway and other villa sites
For popular vacationing regions like Tuscany, Umbria, Lazio, Puglia and Sicily, Homeaway is always worth a look in. The options might be reserved for the more flashpacker digital nomads in Italy, but there could just be a bargain that takes the fancy. The selection is largely villas, rustic farmhouses, and holiday flats, which can usually be rented on a weekly or monthly basis. On the high end of the scale, you can score pads with pools and stunning views across vistas in the Apennines or Amalfi Coast.
Get to Italy!
If you're looking to go a little off-the-beaten-track and seek out those charming Italian villages and hill towns, there's really no better way to find a place to bed down than actually being on the ground. Get wandering the cobbled streets. Talk to folk in the cantinas over your morning cappuccino (Side note: Italians only drink their coffee with milk in the morning). Look for signs that show flats for rent. It might be the best way to get a good deal that's more in line with the prices that locals pay.
Visas and documentation in Italy
Italy is a member of the European Union (EU) and the Schengen Area. That's top news for fellow EU citizens, who have the right to move, live, work, get a car, get a dog – you name it. You'll just need to register your stay at the local municipal office if you've been there more than three months.
Travelers that are non-EU can get their hands on a Schengen Visa for travel periods of 90 days within 180 days. It's not ideal for location independent workers, because it's expressly for tourism purposes and only allows three months of travel on The Boot (not even close enough to check off Rome, the Alps, the beaches of Sicily and the rest!).
There are working permits and other visas that will let you stay in the country for longer, working and even putting down roots. Be warned that these can involve quite a bit of admin – Italy is renowned for its tricky bureaucracy. They also vary from nationality to nationality, so requirements are likely to be different depending on where you're from.
The top destinations for digital nomads in Italy
Rome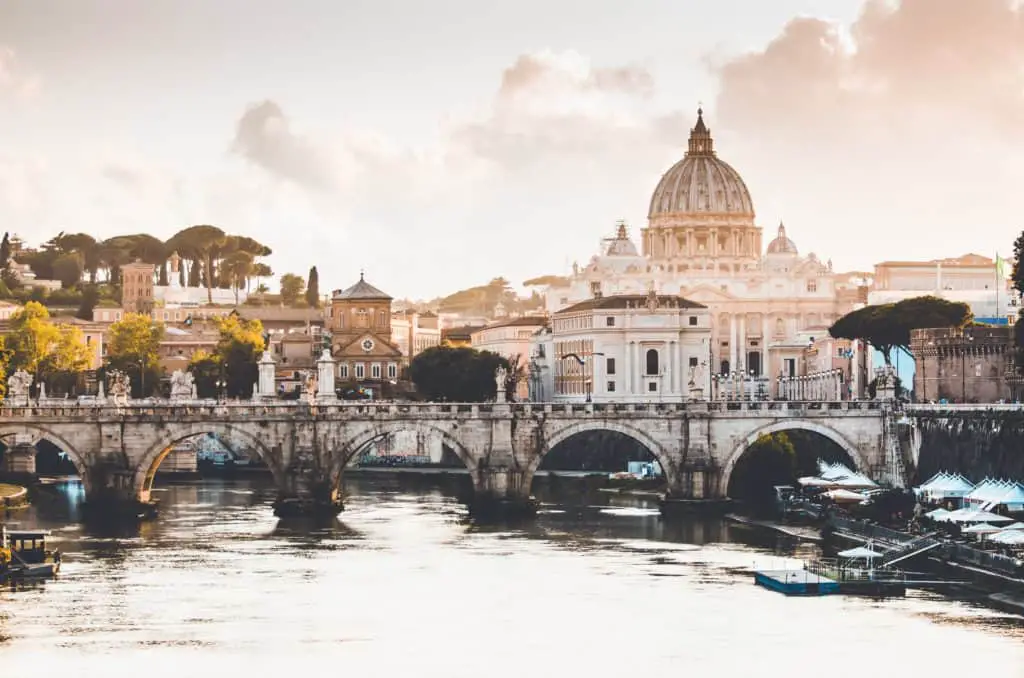 Rome is a real favorite among digital nomads in Italy. The capital, it's packed with awesome sights, lively bars, and has a big expat population for making new buddies. It might be wise to stay clear of districts like the Historical Center, La Trastevere and the Vaticano if you want that local vibe. Those parts of town can get inundated with tourists, particularly in the summer.
Florence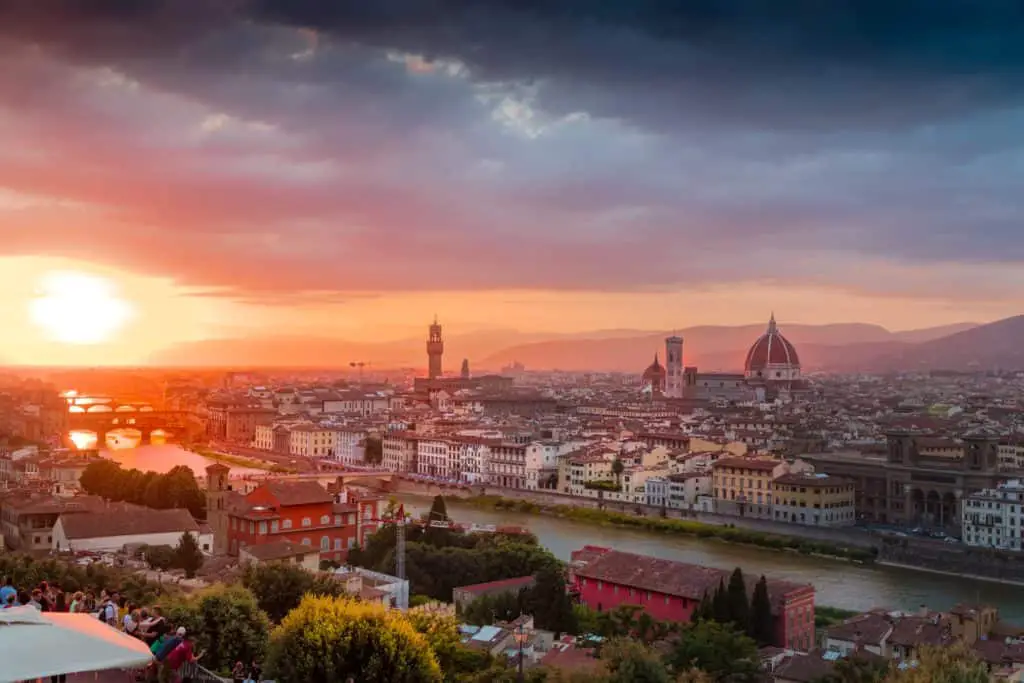 Art bursts from Florence's proverbial ears. There's Michelangelo's David, the masterpieces of the revered Uffizi Gallery, and even the architectural wonders of the Ponte Vecchio bridge. We won't tell you this is a cheap place to be. It's not. It sure is handsome, culturally rich, and downright atmospheric though. 
Sicily
Sicily surely needs no introduction. Mobbed up and magical, it's a land of shadows and light. One moment you'll be munching pizza and arancini balls, the next you'll be bathing in azure Med waters. One day, you can laze away afternoons on sleepy Greek-era piazzas, the next you could make the arduous hike to the top of Mount Etna. Adventure, culture, and lifestyle rolled into one.
Puglia
You might know Puglia for its crisp white wines and fine olive oil. In fact, this fertile part of the south is something of a breadbasket for Italy. The inland of rolling vineyards and orchards soon gives way to a stunning coast of ivory-white cliffs and hidden beaches. Towns like Lecce and Bari are the main hubs, but smaller holiday destinations further down the shore are also perfect for digital nomads in search of a little Italian sun and sea by the Adriatic.
The Italian lakes
Wake up, glug a cappuccino on the piazza, have a swim in crystal-clear alpine waters, then a few hours work in your small flat, and top it off with an afternoon hike through pine forests. Sounds good, eh? Welcome to the Italian Lakes. The biggest are Como, Garda, and Maggiore. They each have their own character. Roughly speaking, Garda is for sporty types, Como has the romantic towns, and Maggiore is more off-the-beaten-path. Check out places like Riva del Garda and Bellagio to find chic Airbnbs by the water's edge.
---
Feel free to add your tips, ideas, destinations or tricks in the comments below. We're always looking for more info to add to this ultimate guide to Italy for digital nomads!