This glorious moment could not wait any longer – today, I get to talk about my madrepatria. And if you happen to have any Italian friends, you'll already know how much we love bragging and ranting about our land. No worries, this won't be a guide on how to make pasta the right way. (And here's another not-so-patriotic statement: yes, you can have pineapple on pizza). Buckle up and get ready to discover the cosmopolitan city par excellence: Milan!

Fashion capital, industrial hotspot and widely ahead compared to the rest of Italy, Milan wins first place in terms of welcomeness for internationals in the country. Yet, this city still comes with some of the flaws common to any Italian location and can be a bit intimidating at times.
Fear not, dear digital nomad: we're here to help you move more easily through this place – even without a strong hand-gestures game.
A first Breakdown of the Costs
I'd like to start from here, as you'll often hear complaints about how expensive Milan is. And it's true, relatively. Compared to the rest of Italy, Milan is a bit after your money; and from an Italian perspective, it's quite pricey. But it's not as tragic as it sounds when you consider it from a wider – as in, Europe-wide – perspective.
Accommodations: the hole where most of your salary disappears. Still, you can get a room to share for about 400/500 euro a month
Utilities: if it's not included in the rent, you'll have to pay your bills for water, heat and electricity – and it's pretty common in Italy. Something like 100 euro a month
Food: groceries won't be a burden. Any local supermarket will do, and the prices are pretty much the same as in any other Italian city. With a bit of consideration, you'll be good to go with 150 euro a month
Transportation: so many options, for fair prices. Single rides on bikes, buses, trams, metro, will cost you around 1 euro, and a monthly pass is about 35 euro a month.
Entertainment and miscellaneous: the most common night out involves an aperitivo around the city. With 10 euro top you can have a lot of fun out of your room. But overall, let's throw in another 200 euro a month for dinners out, karaoke, that cute t-shirt on display and a gym membership.
All in all, you can live a quite comfortable, stressless life with 1500 euro a month.
Read more: Cost of living in Italy, an overall breakdown.
Accommodation
As I mentioned, Milan can vacuum-suck your money when it comes to rent – but with a bit of carefulness, you can find good deals. And luckily, it's quite easy to score available places in Milan! Let's see what options you have in terms of housing!
Coliving: coliving is still a work in progress concept in Milan. So if that was your desired plan, you'll have to tiptoe around it – something you can do with CoCoHub, a community of Digital Nomads active in Milan. No coliving facilities, but you can join them in the Airbnb accommodations they rent and live all together!
Social media: I realize, it can be a bit scary, diving into a pool of Italian speakers. But so many people post on Facebook about vacant rooms that it'd be a shame not to try. If you type "stanze in affitto a Milano", you'll find lots of public groups full of rooms for rent.
Hostels: what about breezy, short term stay? Ostello Bello is just the perfect place for that. It comes with free wifi, a great staff, colorful common areas with plugs and central location. Alternatively, Madama Hostel and Bistrot is also a great choice.
Tip: Avoid agencies and platforms such as MilanoStanze, Dovevivo or Uniplaces! So many users had bad experiences through these websites: we want to spare you an ugly start!
Coworking and working spaces
Coworking:  Open offers coworking areas for 15 euro a day, and it's located right in the heart of the city. For a few more pennies, The Freelancer's island will become your favourite coworking space: the place is comfy and cute, and it's open 24/7.

Co(ffee)working: Coffice functions as both a coworking space and a café. You can book a spot paying hourly fees, and take advantage of a delicious buffet as well. Highly recommend.

Things to do in Milan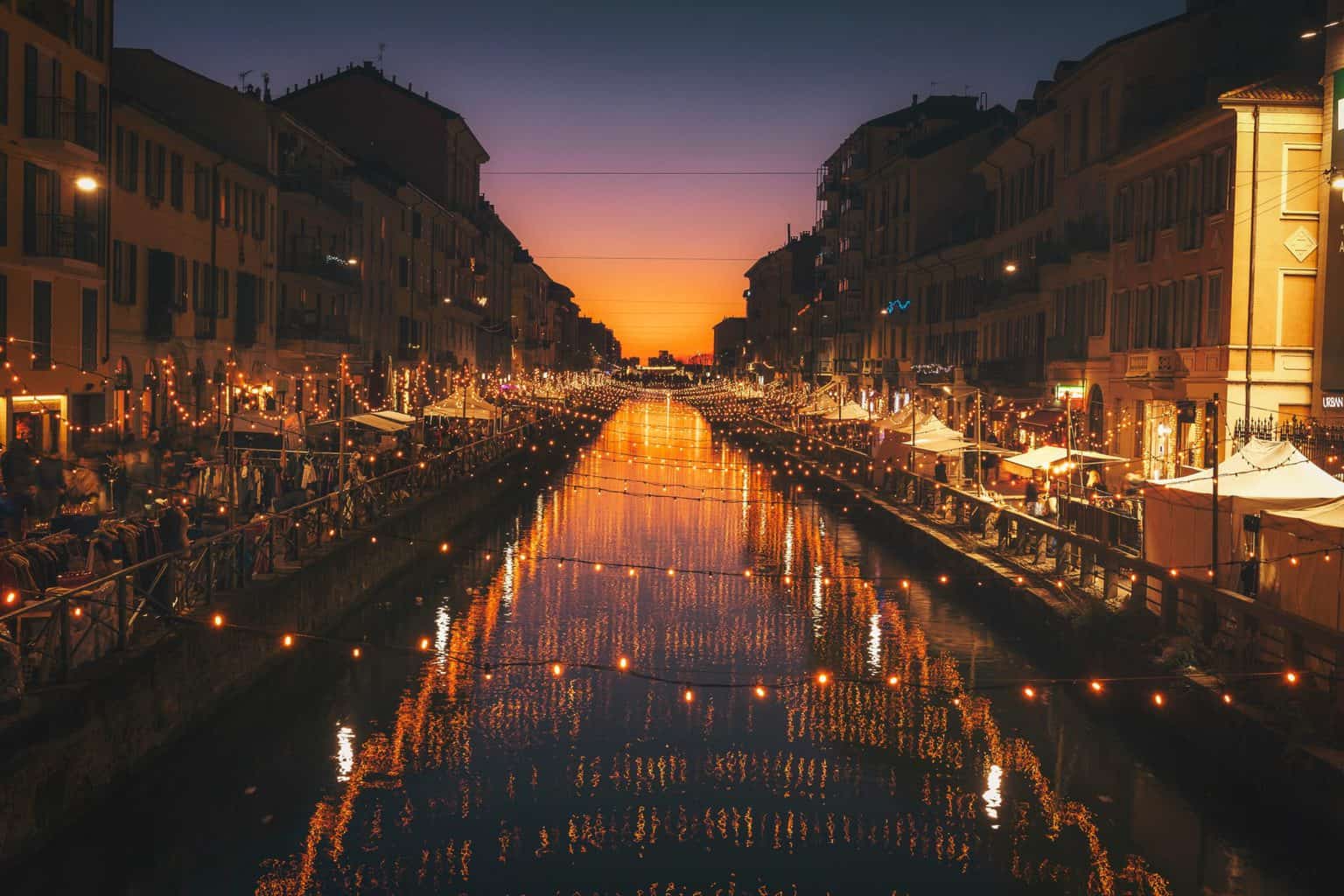 Energywise, this city never runs out of fuel. I do like to think of Milan as a little New York city: any time of the day, any day of the week, there's something exciting waiting for you on the streets. Here's the top spots to be, and what they have to offer!
A stroll around Brera: Brera is a charming district in the center of Milan. Its cozy and romantic streets are full of wonders: the famous Pinacoteca di Brera (Brera art gallery), the Astronomical observatory, the botanic garden  and the infinite historical markers. This whole neighborhood is a true gem.
A performance in Chinatown: the origins of this Chinese district date back to the '20s. Here, you can soak up the atmosphere, taste delicious dumplings, sip some bubble tea and find the best karaoke bar in the city.  Better warm up that nightingale voice of yours.
An aperitivo along the Navigli: Canals? In Milan? Hell yeah, save a trip to Venice! The Navigli is a beautiful area with a double personality: perfect for a chill bike ride during the day, excellent for a little movida in the night. You can get a tour on a ferry, visit all the artsy corners and enjoy a Campari Spritz when the sun goes down.
Eat and Drink
Any Masterchef fan would know that Milan is famous for 3 dishes: risotto allo zafferano, cotoletta alla milanese and ossobuco. But it must sound like gibberish to you right now. So, where to find these treats without losing your head over unpronounceable words?
Osteria Conchetta: fair prices for top quality. They offer genuine and traditional dishes, and it's all so good.
Al Garghet: Okay so, this one is fancy. But oh boy, it's so gorgeous inside, other than delicious. You'll have your heart stolen. Practicing a no-waste ethic, this restaurant will give you your leftovers in a doggy bag to take home (why is it surprising, you say? Well, it's not a common thing in Italy, sadly).
Fonderie Milanesi: I recommend this place for an Apericena, which is an aperitivo mixed with light food and snacks. You can have drinks and a buffet service for 10 euro. The food is tasty and the location is quite peculiar!
Moving around
Moving around Milan is quite intuitive. The system of transportation is pretty efficient – which is quite surprising in Italy! Here's how it works.
Tickets: Public transport tickets are all the same for buses, trams and metro. A single-ride ticket is 1,50 euro and it's valid for 90 minutes, starting from the moment you validate it. Don't forget to validate your ticket! You can buy a ticket at any Tobacco shop (the ones with a blue, neon T outside!) or Edicola, a typical Italian shop selling newspapers, magazines, tickets and cigarettes. Alternatively, you can buy them at any metro station.
Trams: they're cute and similar to the ones in Lisbon. They run from 4:30 am to 2:30 am and they're the best to move around the city.
Bus: it's a trafficky city, so it might be a slow ride. But it's a good choice if you need to travel to the suburbs, where the metro doesn't stop. You'll also find night buses.
Metro: the 4 lines metro is not bad, but I recommend to get a metro pass only if you plan to stay long-term in the very center of Milan – because that's the only area reachable by metro.
Bike and Car sharing: if you travel a lot, you're probably used to see all those shared scooters and bikes around big cities. Milan has its bike sharing services as well, but it doesn't end there. The city offers various services for car sharing too, like Car2go or Enjoy, which can be fun and convenient. Of course, you'll need a proper driving license to get behind the wheels – and some guts, Milan can get quite congested!
Airports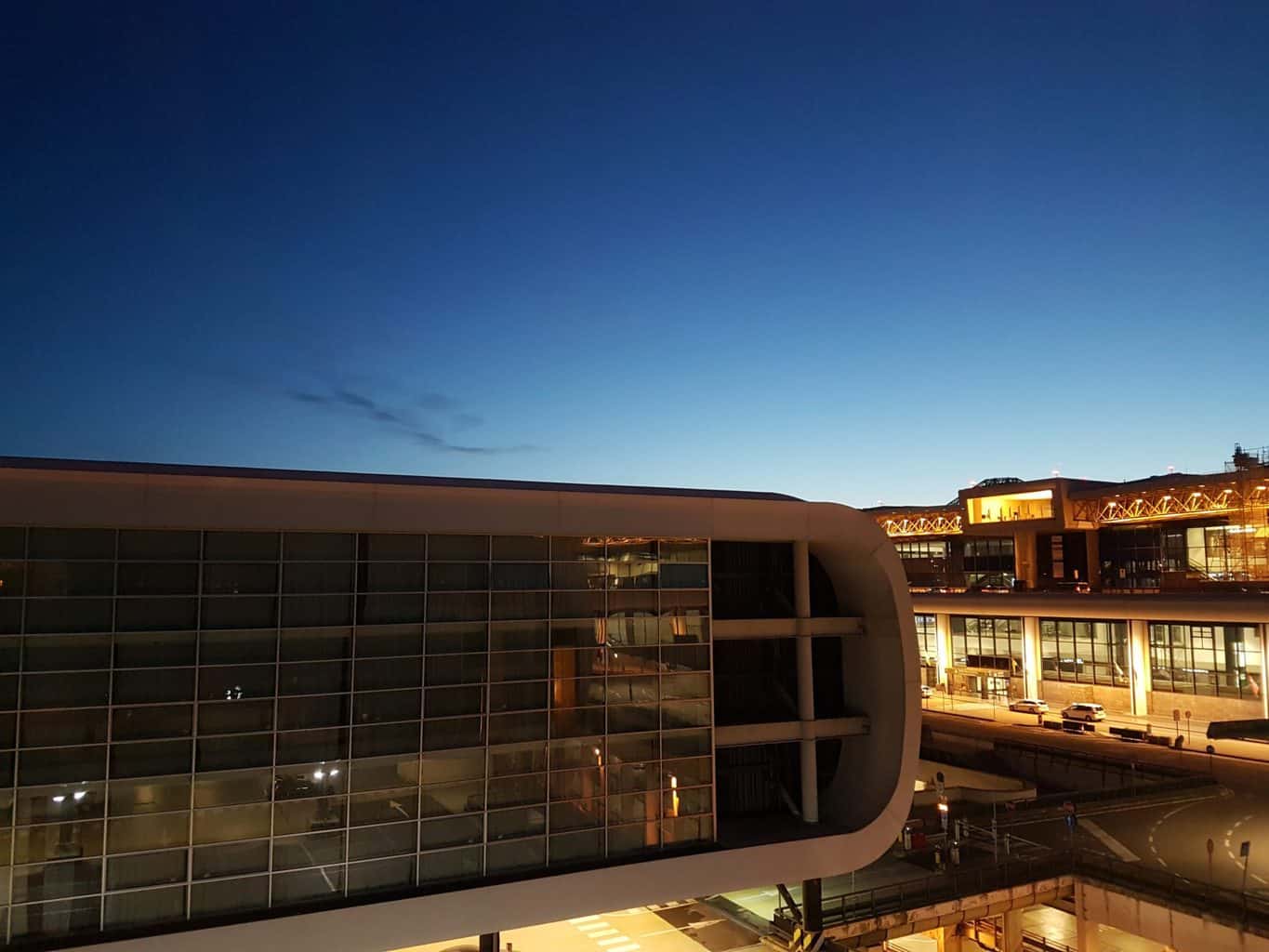 There are 2 airports in Milan, Linate and Malpensa. I'm sorry to burst your bubble, but Milan Bergamo is not really in Milan – though not too far from it, and still the best for low budget flights.
Linate is the closest to the city center and the smallest between the two.
If you need to move between Linate airport and the city center, you can take the ATM bus 73, just a regular bus that will take you to/ depart from the famous Duomo. There's also a bus connecting the airport to Milan Central Station.
Malpensa airport is actually big and fancy. There's flight departing for basically any destination in the world. It's a bit farther than Linate from the city center, so it'll take more money and more time to get out of it.
I'd suggest that you either take a bus or a train: the ticket will cost you around 8/10 euro either way.
There are 3 bus companies of choice, Terravision, Airport Bus Express and Malpensa Shuttle. The price of the ticket is the same for all three, but you can check out their stops here.
Alternatively, take the train called Malpensa Express for a few more bucks (13 euro). You can get a digital ticket if you like, which you won't need to validate – an exceptional case!
Yeah, I know what I said, but this airport is still widely used to get to Milan and out of it; so better cover it. Airport Bus Express, Orio Shuttle and Terravision can drag you back and forth for about 6 euro. You'll find these buses outside Milan Central Station.
Listen. A tip here. Forget the taxi. They're no good: they overcharge you like crazy, no matter what airport you go to.
Meeting people in Milan
Ok, I'm not going to lie to you. It might be harder than you thought to track down other digital nomads here. But the flame is beginning to burst and you should definitely lend a hand to make it stronger!
Sign up on CoCoHub and you'll find a few nomads providing coworking spaces as well as accommodations. Try to join their sessions – and you might end up with new friends!
Maybe there's no specific event for digital nomads on Meetup, but you can still score a fun aperitivo or a chill walk with English speakers expats and bond over a drink through this platform.
Ok, so you found no nomad around; but I promise you, locals are friendly and terribly welcoming with foreigners! They'll be inviting you to their grandma's lunch over a hand gestures conversation in no time. So I recommend hitting the Navigli or the Colonne di S.Lorenzo and get lost in the crowd!
Downsides of Living in Milan
English who?
While Milan is slightly better than most of Italy, there's still much need for improvement in the foreign language department. Italy is an old country, a sight for sore eyes, but it's lost somewhere in the past. You'll struggle to communicate and you'll have a hard time finding someone who can speak proper English. I don't mean to scare you: you'll be welcome nonetheless by the locals, but be prepared, it's going to be linguistically frustrating.
Homeless people everywhere
It seems to be a pattern for South European big citites. We talked about this same problem in the city guide for Lisbon. Yet, here, it's even more striking. The contrast between high-end shops, luxurious brands and desperate people sleeping in the cold is a punch in the stomach. There's so many of them and it's a continuous reality check.
Pollution
Milan is the most polluted city in Italy. So polluted that people actually die because of it. The city has been promoting great initiatives to go green, but it's a slow process. The sad thing is that Milan keeps being nominated as the best city to live in – and for all the right reasons; but the problem about pollution is still very much ignored. Probably too much.