Remembering a cold winter in Poland may seem like a bizarre thing in the middle of the summer warmth. But if you've been on this journey with me for a while, by now you're familiar with my love for anything that's rainy, grey and mysterious. Krakow is all of these things, and I mean it in all of the best possible ways. Today, I'm feeling nostalgic and I thought you should all put up with my enthusiastic melancholia. Poland is fascinating, romantic, raw, dramatic, and Krakow is a heart fueled by all of these things. Every corner there is a byproduct of centuries of tumultuous history and intertwining traditions. If you're patient enough, one day I might tell you all about it. For now, I'll try not to get too carried away and share with you my favorite spots and activities in Krakow!
>> Read More: Our ultimate guide to Poland for digital nomads.
1. Apple pie until you die: Nowa Prowincja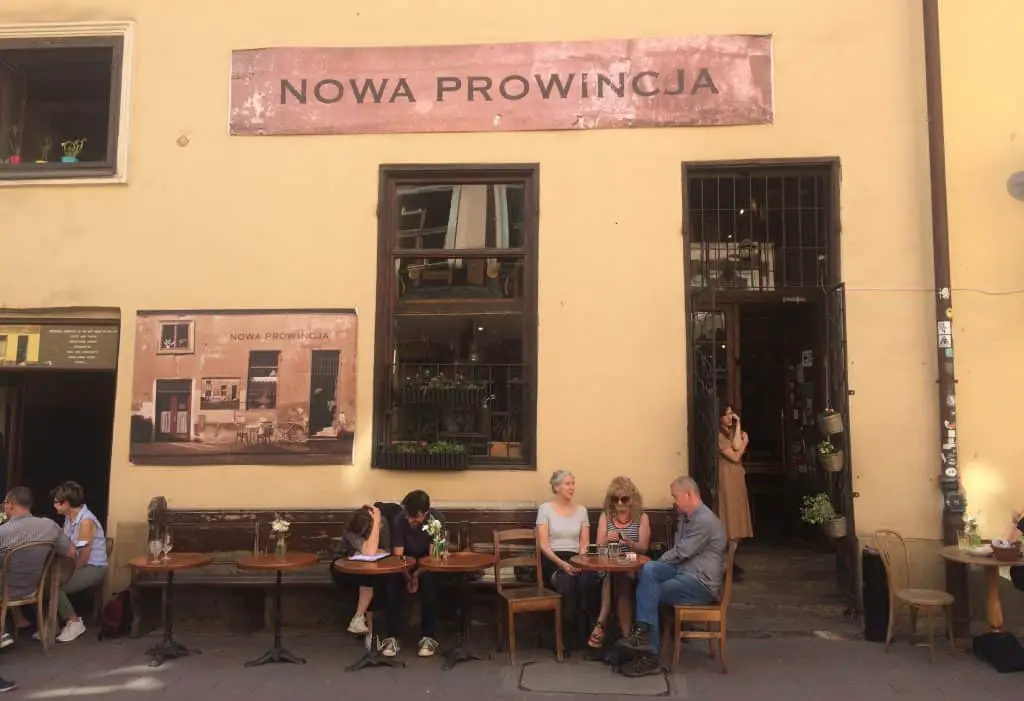 I didn't' accidentally discover this café. My trip to Nowa Prowincja was quite intentional, and guided by the curiosity of sitting in Szymborska's favorite place. Being a huge fan of her brilliant poetry, I couldn't resist following her steps into this place, where time seems to have stopped long ago.  From the outside, the café looks like an actual historical artifact, ancient as hell. You wouldn't guess this is one of the best café in town; more like that semi-abandoned bar where old people gather to silently observe passersby. But if the bohemian rapture doesn't get to you once you're inside, wait to try their sweet stuff. They'll give you such huge portion of apple that your grandma's pride would feel blatantly challenged. Pair it with the best hot cocoa of your life, and you'll know why I love this place so much. Head upstairs for 360 degrees experience, with the walls covered in nostalgic graffiti and a quiet corner for your thoughts.
2. One quirky afternoon: the Museum MOCAK
Sometimes, I need things to take a quirky turn, to make my stay truly memorable. And I'm so happy that Krakow responded to my fetish this well. The Museum of Contemporary Art is an astonishing, underrated attraction. Overshadowed by its neighbor, the famous factory of Schindler, the museum doesn't get nearly enough credits. And it's bizarre, considered how beautiful the place is even from the outside. Do you like rabbits in a wig? Philosophical pieces of cutlery? Salty yet artistic commentary on society? Can you live with one night of disturbing dreams? If the answer is yes to it all, then this is a mandatory stop for you. Not to mention that the price is ridiculously cheap.
3. Green peace: the Botanical Garden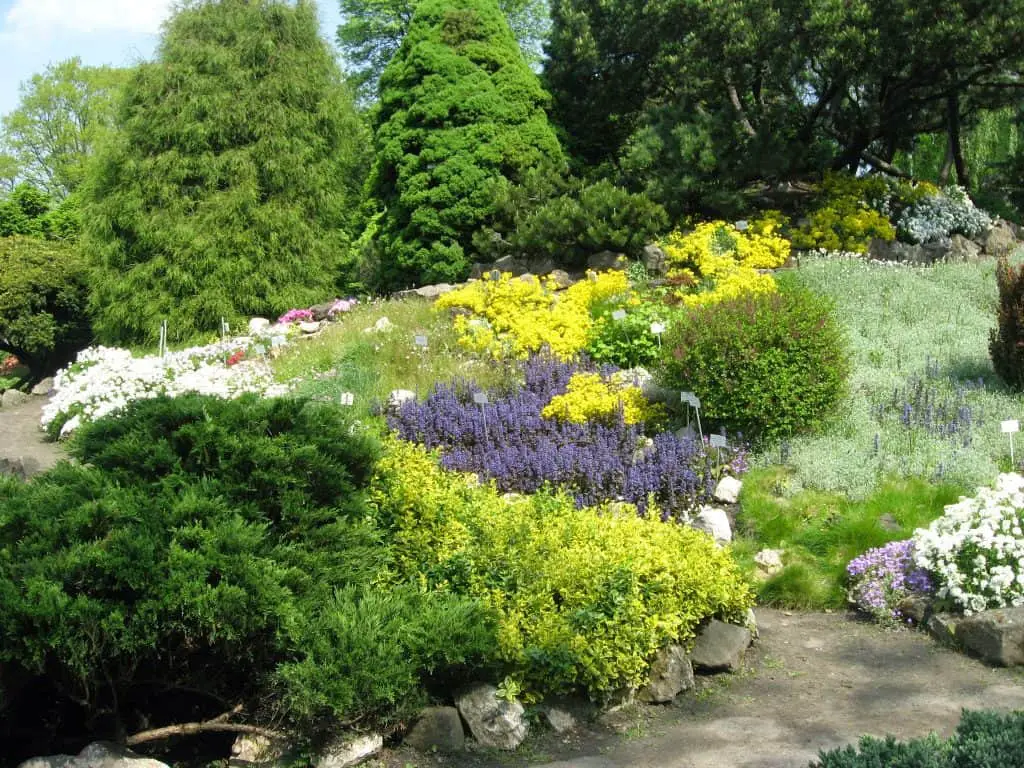 If you haven't booked your ticket yet, I suggest that you consider late spring as your designated time to visit Krakow. Not only because you may want to skip the intense winter and avoid hibernation – I'm well aware that not many are fans of the stinging cold like me, yes. This is also the best moment to take a tour of the charming botanical garden in Krakow. You'll be walking down flowery lanes, chill near the pond with a few swimming ducks, and let's face it, if you've been to the MOCAK, you surely need some therapeutic greenery. The greenhouses here are home to stunning, exotic plants you'll be surprised to discover. And if you're a true sucker for plants, there's a museum in the garden, open until early afternoon. Extra tip: it's the perfect place to bring a date. Just putting it out there.
4. A slight detour: Abbey of Tyniec
How do you feel about a little adventure, out of the Old Town walls? Krakow is way more than its charming castle and churches. The Benedictine Abbey of Tyniec is located nearby the city center, in the midst of the Polish countryside. Now, if you're sporty enough, I highly recommend you hop on a bike and cross the green lanes, really breathing in all the nature. But if your booty is as lazy as mine, then you're the perfect candidate for a boat trip. Mind it, it's a bit of a long journey, but at the price of no sweat and tons of relax. On top of that, you'll be crossing the Vistula river only to end up on a stunning view of the Abbey. The building rises on top of a rocky formation, facing the watery bed and overlooking the vast, green landscape. It's like a living fairytale. You'll be able to breathe in the century-long history of the abbey, take peaceful walks in the nature, and try out the local beer – all while listening to the chants and mystic prayers coming from inside the building. (Ah yes, you can also take a bus to get here, but where's the adventure in that!).
5. Diving into history: milk bars
I'm usually the one standing in a corner at parties, so I might not be the most expert on defining "fun". But getting acquainted with the history of your destination is absolutely fascinating, let alone formative. Not once I ate a bad dish in Poland; in fact, it's probably my favorite culinary stop to these days. Centuries of ethnical encounters brought us what today is the authentic Polish cuisine. Milk bars are the remains of the communist era first, and the economic depression then; and some of them still exist and thrive. Far from wanting to be a David Attenborough who accidentally landed on History Channel, this type of cafeterias deserve to be tried out if you happen in Poland. Milkbar Tomasza is your best bet: located in the heart of the Old Town, the small, basic yet cozy place will welcome you with a friendly smile. For a super affordable price, you'll get a tasty bite of pierogi sprinkled with historical reminiscence. It's the perfect place to enjoy a quick lunch before heading out to explore the beautiful Stare Miasto.
Of course, Krakow is full of phenomenal locations and attractions that I didn't mention here. The Wavel Castle, the hundreds of churches, the Salt Mine, the Jewish district and obviously, that grieving part of the past that Auschwitz testifies for. The only reason they didn't make it on the list it's because they're probably already on your itinerary! As you can see, Krakow is a gem ready to be discovered at every corner – I'm merely here to spread that extra sauce on your soon-to-be fantastic journey.