If by some sort of divine punishment I was forced to spend my vacations in Italy for the rest of my life – well, I guess I wouldn't curse my gods, for first. But most importantly, I would, hands down, go to Tuscany every single time. Not to offend the rest of this precious country, or my boyfriend, who keeps selling me Sicily as the best place on earth. Tuscany is just way better than your best match on Tinder, realer than any real deal: Tuscany has the whole package. Graced with birth that took place only a few hours by car from this gorgeous region, I've been traveling back and forth to it only to discover something new each time. Today, I'll share with you some of those precious tips I'd like to tell my younger self. This won't be an extensive travel guide on Tuscany – but save that wish for later days, who knows! -, but a list of useful heads up for whoever is planning a trip there. So, dear digital nomad, or aspiring remote worker, or random fellow on the web, here's a tale of sunny hills and smart solutions just for you.
1. Rent that damn car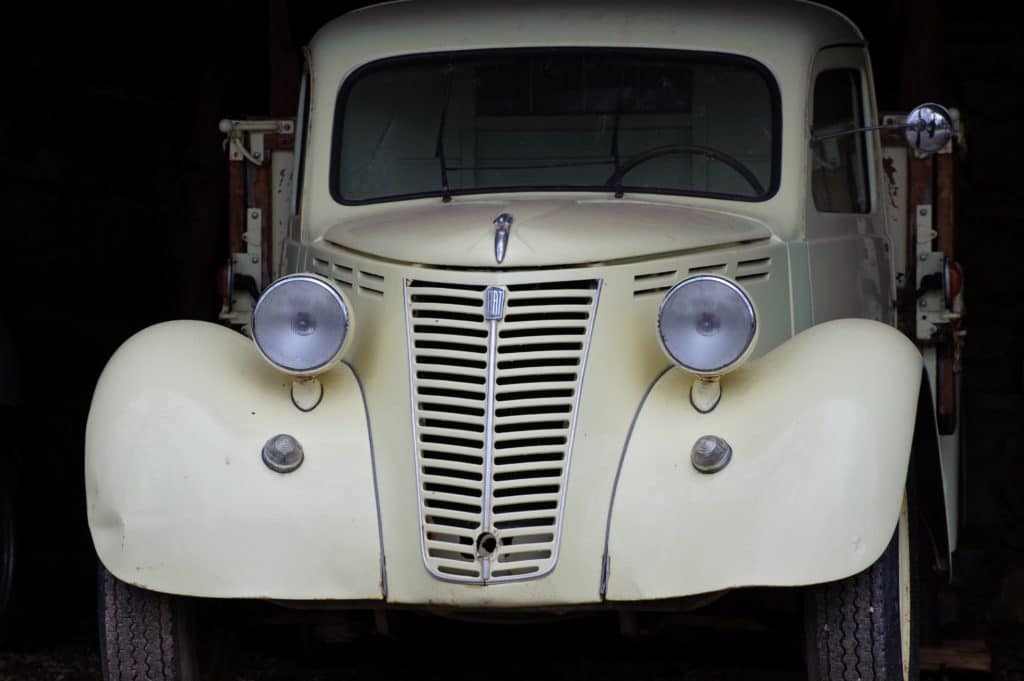 I feel very passionate about Italian public transportation, in all the wrong ways. I know the neighbors' grass always looks greener, but boy oh boy, whether a train will arrive on time or not poses a tougher question than the chicken and the egg dilemma. If you follow the most touristic paths, you'll find ongoing buses for sure. However, Tuscany is a land that just begs for your explorer soul. Renting your own car will allow you to get off the beaten path in the most fashionable way. Just picture this: the sun is setting, green pastures surround you as far as the eye can see, and you drive off to a little town on top of a hill; you lower your car window, and the scarf around your head flies out of it. And if this Fellini-like scenery does not convince you, just know that reaching any countryside location without a car is difficult, if not impossible. That applies not only to Tuscany, but to the entire country. But truth be told, only a fool would miss out on all the chances that the freedom of owning a car ensures. I'm so sure on this one, that even if I were on a tight budget, I'd spend it all on a car and even sleep inside it if I can't afford a room anymore. A 4 wheels aid means parking in front of a beach in the morning, riding through the hills in the afternoon, heading to the city center in the evening with 0 hassles. Tuscany truly has it all, and much of it lies outside of the major city centers. You all need to trust me on this one. So when you do consider renting a car, know that it's easier than you think; but there are a few key points to note down.
You need to be at least 18 to drive in Italy
Don't drive your car straight into historical city centers! The heart of big cities such as Florence, Pisa or Siena are ZTL, aka Limited Traffic Zones, and if you're not a resident you'll get a huge fine!
Remember that most people drive manual in Italy, so if you're not familiar with it, make sure to notify the rental company and book an automatic car
2. Get a pair of good shoes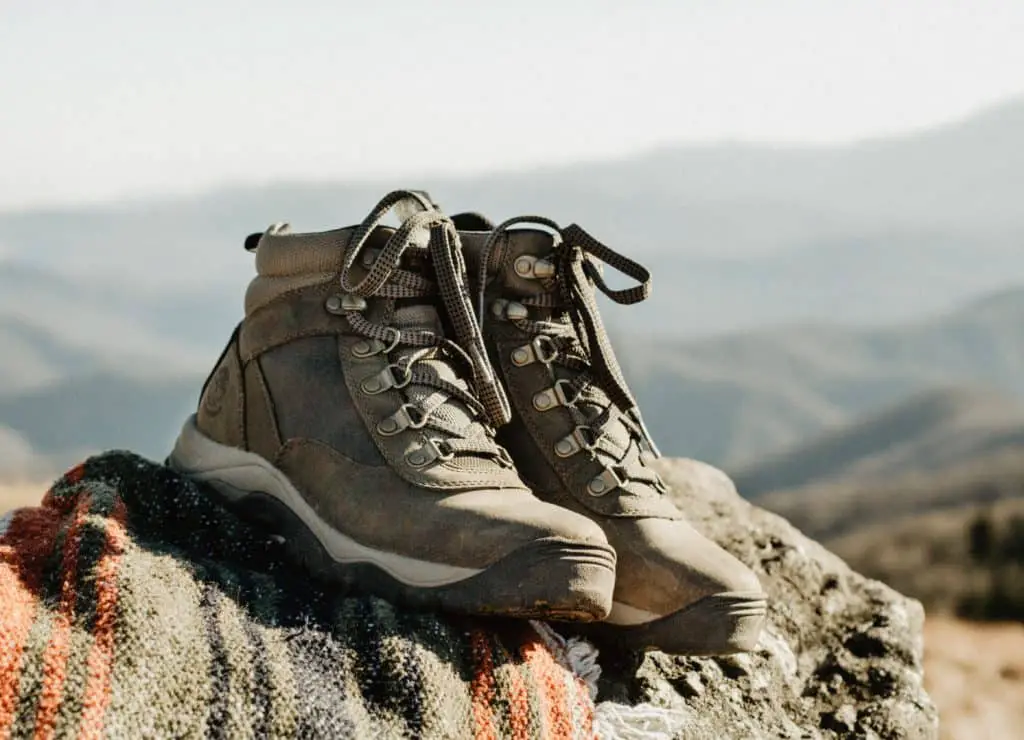 Remember that scarf that flew out of your car window? Well, how are you supposed to chase it with a pair of crocs? For real though, while you're packing your pj up, don't forget your most comfortable, resistant, one of a kind pair of shoes. We've talked before about the importance of comfortable, good quality clothes in your DN's life  – and for any kind of traveler, in fairness. Tuscany is known for its thousands of hiking trails, upwards paths through the greenery, long beaches. Even the famous via Francigena cuts through Tuscany, with hundreds of pilgrims walking it all year through. Now, you don't necessarily need to embark on this physical and spiritual pilgrimage while there, but you really don't want to skip the breathtaking hikes around the region. You'll easily find yourself lost in an olive orchard, breathing in the sea breeze or reaching the top of a hill to top it all with a fine session of wine tasting. You might want to invest in versatile shoes, something that lets you climb the Crete Senesi, but also dig into the sand. Many beautiful beaches are reachable only through wild vegetation, by stepping through bushes and burning sand. The prize is worth it, but you don't want to get to the water with your feet cooked. You should have seen me that one time I jumped from one shadow to the next one to make it to the sea. Quite a show, I'd say.
3. Out of the green, into the digital: Florence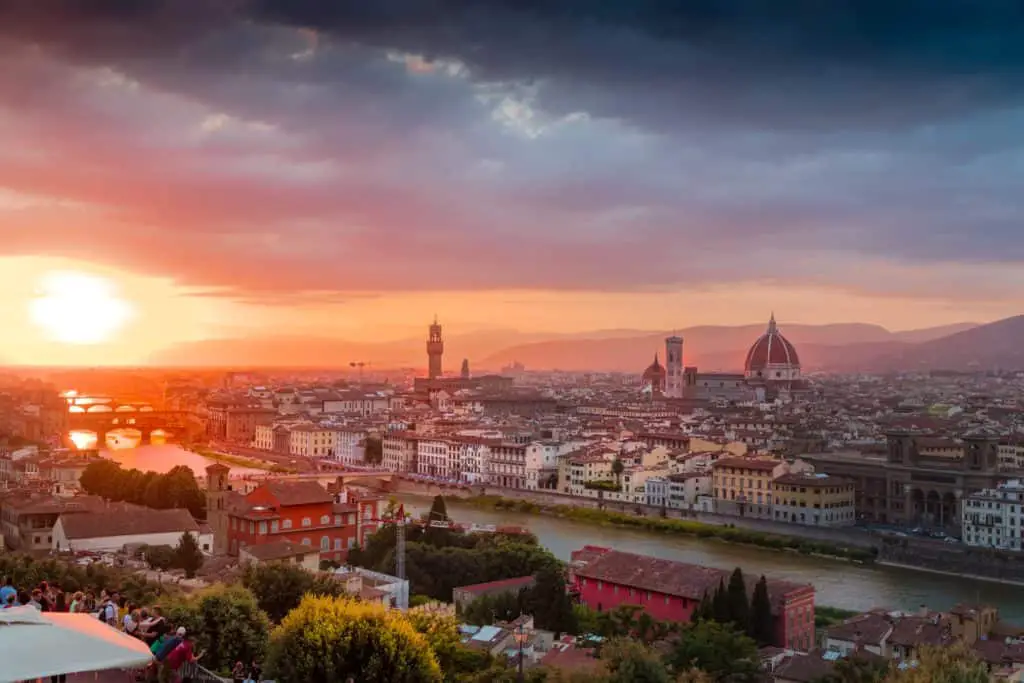 Tuscany is the perfect spot for an out of the concrete jungle and into the wild retreat indeed. But a digital nomad can never stay offline for too long. Out of the many big cities in the region, like Pisa, Florence and Siena, Florence still remains on top of the list for any kind of online business you need to carry on. With pretty coworking spaces, as well as cute cafés, this city will work out the best as your main homebase. Not to mention the energetic vibe that fuels this city both day and night! In a place so full of history and art, it's to be expected. Hone your artistic or culinary skills with a good workshop, or meet enthusiastic expats to sip a Negroni and enjoy a bountiful aperitivo in good company. Florence is full of foreigners and nomads, as well as welcoming locals. For the spiciest nightlife, head to the neighborhood of Santa Croce neighborhood of Santa Croce, or to Santo Spirito square.
4. Summer in Tuscany, a big no no
Listen, you can love the sun, and the heat, and the tan as much as you want. You can have as many friends as you like telling you how wonderful summer vacations in Italy are. And this statement is true, for the main part. But if you're planning a trip to Tuscany in summer, especially to the major cities, you'll get royally screwed. True, the water will be warmer, and your butt won't suffer too much that first dip into the sea. Yet, the entire region will be literally infested by tourists, and sweaty armpits don't match well with high humidity. I promise you, you won't be able to walk that far or that easily around the cities. The sun will turn the ground into flames, you'll be chilling on the squares like a sausage on a grill. It won't be much better out on the hills: touristic tours swarm throughout the vineyards, and that green peaceful paradise will sound much more like a buzzing outdoor market. The period between May and June, and the whole month of September, are definitely the best moments for a visit.
5. That tacky Italian phrasebook will come in handy
As we mentioned, Tuscany prides itself on all its hidden corners. But the more you get off the beaten track, the more people are going to think you're casting a spell whenever you speak. If you've been to Italy before, this doesn't come as a surprise. As long as you stay on the tourist track, English is more than A-okay. But out in the countryside, you won't find too many locals speaking anything more than Italian or regional dialect. However, locals tend to be pretty welcoming in Italy, and even more if you make a little effort with that charming "Buongiorno!". I still suggest that you bring a little phrasebook, just in case you get a bit lost through the hills: a local may not speak your language, but remember that us Italians are n.1 champions in hand gestures.
 6. Don't shy away from that misfit island
I told you, the whole package thing is real. Tuscany has the most amazing islands. More often than not, people are only aware of Elba – and if you brushed your history book quite recently, you know why. Obviously, all of them 7 islands of the Tuscan Arcipelago are worth visiting; but you can understand why people would want to spend a vacation where Napoleon did. (Sort of a vacation, but that's on technicalities). Don't get me wrong, I see their reasons: it's big and beautiful and filled with historical significance. Yet, the Isola del Giglio – literally, Lily island, how cute is that! – holds a special place in my heart to this day. This island has never been too touristy as far as I remember; and sadly, its name has gained international visibility after the tragic accident in 2012. Regardless, this island is a gem: small, cozy, its houses rising on clear waters. It's the perfect location for all you nomads longing for an unforgettable dive. If you can get your hands on a moped, I suggest that you visit all the three settlements of the island, visit the castle, and then vegetate in those emerald waters.