Driving along the coastal highway, you'll begin to spot bumper stickers with a version of the popular Hawaiian adage, "live aloha". So what exactly is aloha? The "aloha spirit" is an all-encompassing idea of how we treat each other and our surroundings. As a visitor to the island, this means treating the wildlife and people with respect, love, and kindness.
Digital nomads will find Maui's Internet speeds and reliability to be consistent and strong island-wide. Coworking spaces are beginning to form but haven't become popular yet. A few options you can visit are The Incubator Maui (currently moving locations) or Cohana.
It's no small coincidence that Maui happens to be the heart chakra of the Earth. Throughout history, the heart chakra has represented an alignment of the energies in one's self to bring true happiness. This gem of the Pacific will hypnotize you with its swaying palm trees, plentiful wildlife, and unique culture. Let's take a look at some of the best excursions you can do on Maui to optimize your trip!
1. Beaches galore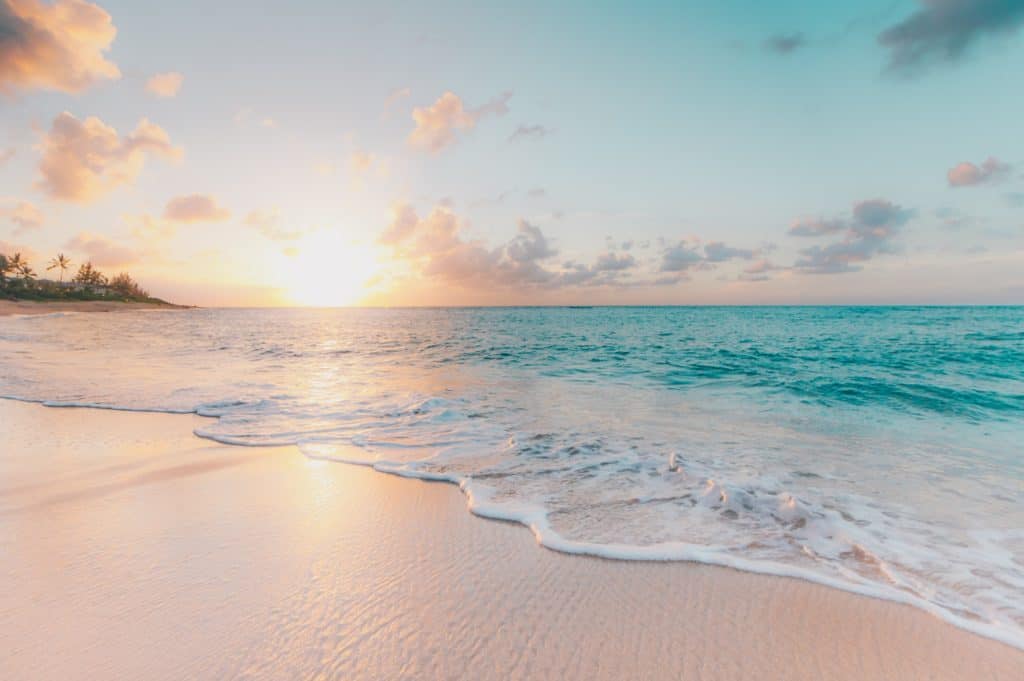 Of course, the biggest draws when visiting Maui are the sunny beaches and pristine waters.  Sand stretches are known for different vibes, activities, and crowds, depending on where you are. Napili beach will be excellent for snorkeling (you may even have a sea turtle sneak up on you!). Or head over to Ka'anapali beach where you can soak up the rays and cliff jump from Black Rock, just bring some water shoes to protect your feet! In the afternoon, Little Beach visitors can partake in an alternative scene complete with fire dancing and drum circles.
2. Surf's up
Whether you book a lesson via website, hotel program, or someone you just happen to find on the beach, surfing is a must-have Maui experience. The thrill of catching your own wave is easy to obtain from almost anywhere on the island. If it's your first time, I recommend hiring an instructor who can provide you with a prime location and technique tips.
To check out the pros, head east of Paia about ten miles and you'll find Peahi, also known as the home of "Jaws". Peahi boasts some of the biggest wave breaks in the world.
3. Snorkel Time
If you're interested in having an all-day excursion, hop on a boat to the gorgeous Molokini Crater (try not to book on a choppy water day). Throngs of colorful fish and exotic coral can be seen all around you here. If that sort of thing doesn't fit the bill for you, don't worry! You can easily buy a pair of snorkels and fins at the nearest store to go exploring on your own. Just remember there is safety in numbers!
4. Luau Experience
Hawaiian culture is unique in many ways from its mainlander counterparts. A Luau celebration is one of the most beautiful ways to learn about the history of Maui's people. Book a seat at the Old Lahaina Luau or Grand Wailea Luau for the opportunity to watch intricate storytelling through songs, dances, and fire handling performances. Not to mention, Luau feasts are SO. DAMN. GOOD.
5. Road to Hana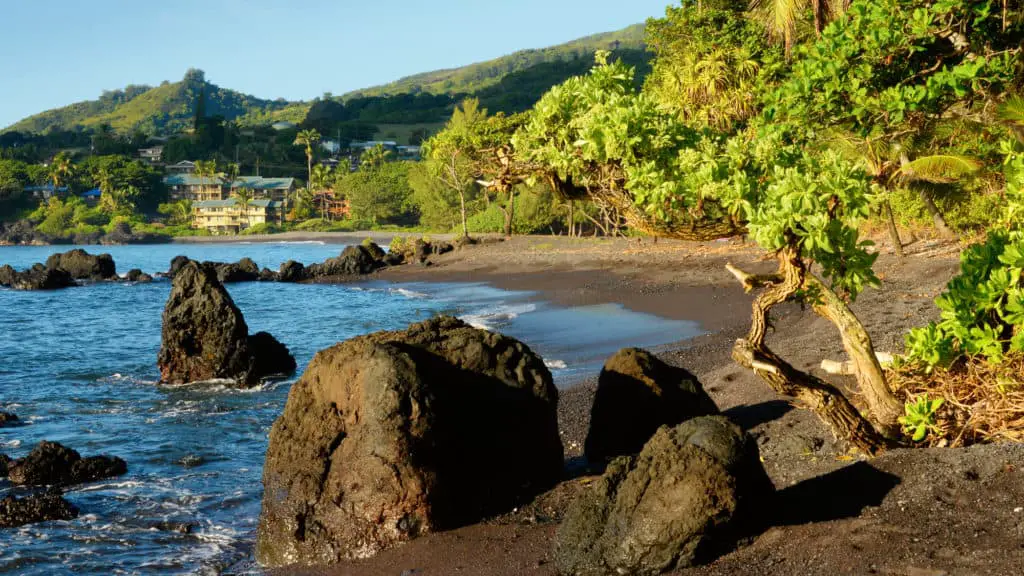 Fantastically gorgeous and sometimes treacherous, the Road to Hana (map here) provides an abundance of vantage points for sightseeing. It's famous for winding curves through various landscapes, which lead you through a dozen must-see destinations. This drive is not for the faint-hearted; bring some tums with you if you're particularly prone to carsickness!
6. Whale watching
Peak season is typically between February and March for these beautiful creatures. They can also be seen occasionally breaching from December to May. Humpbacks are the most populous giants you will see in these sapphire waters. However, don't be surprised if pods of wild dolphins venture over to your boat to say hello too! If you're a sea life enthusiast, a whale watching tour in Maui should be on your agenda.
7. Banyan Tree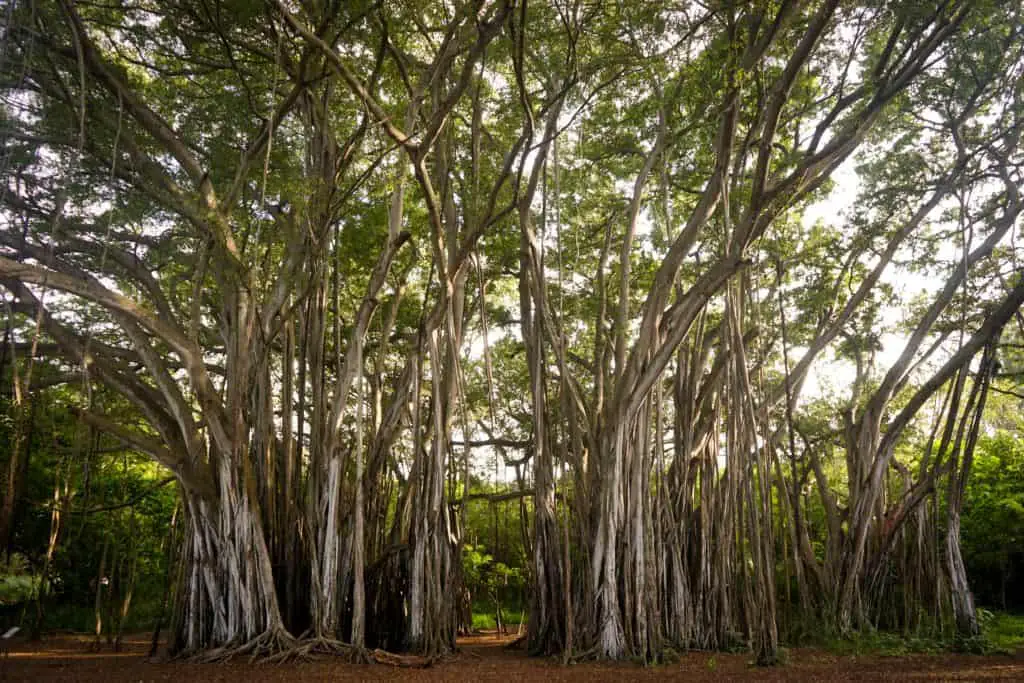 Located in downtown Lahaina, the famous Banyan tree is simply astounding. Its trunks (yes, there are more than one) have spread out and grown in such a way that they have formed a mini-forest. The tree is often adorned with lights and has become a frequent gathering place for local art events. Take a closer look and you'll find names carved into the branches, which seem to tell a love story with Maui spanning over 100 years.
8. Paragliding
Okay, I know this might seem a little crazy – but for the extreme adventurers, this is the perfect way to spice up your island adventure. As scary as it may seem, paragliding off the side of a volcano makes for a pretty sweet story back home. Nomads can go through Proflyght Paragliding (where I went) for a fun, relaxed experience that includes coast-to-coast views of the island.
9. Goat Yoga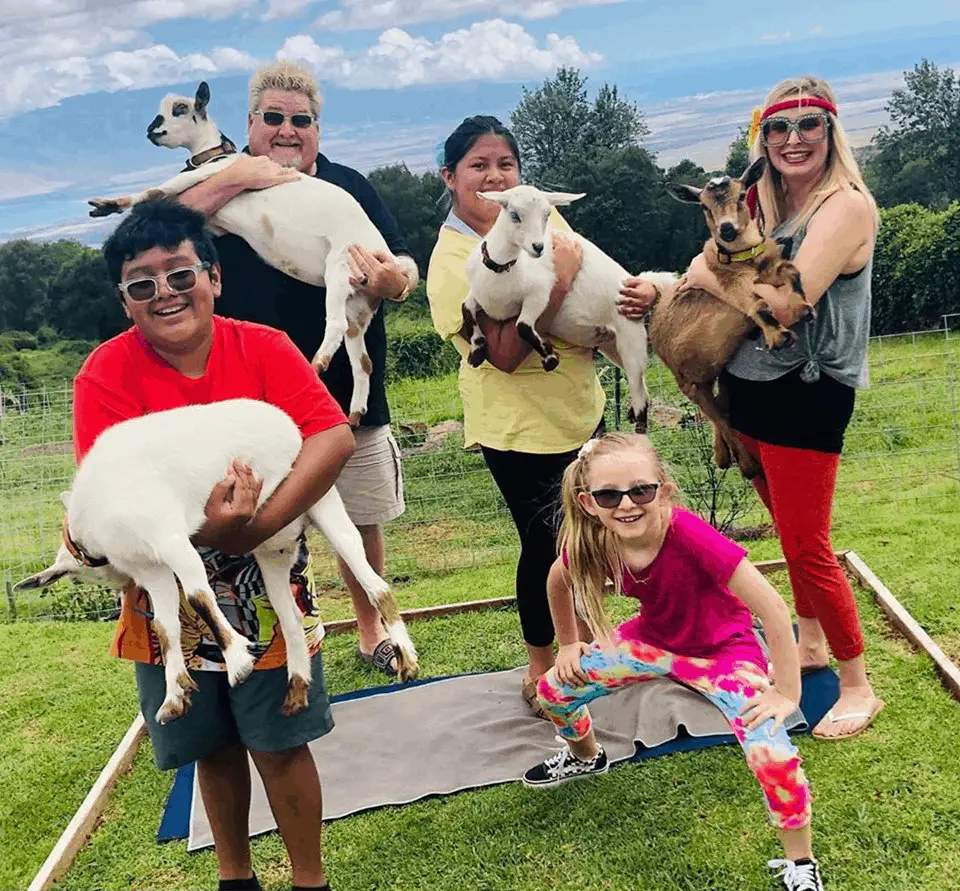 Time to get your Zen on! My family and I visited Maui Goat Yoga and had a blast. It's located in upcountry Kula, so the drive can be long if you're coming from the west side. Plan to spend about an hour and a half soaking up the gorgeous views and quirky mini goats. Do be mindful that these are farm animals; so unexpected "presents" can sometimes be dropped around the ground. It's easier to just laugh it off and protect your yoga mat as best you can. After a light workout session, they'll give you snack bags to entice the animals for some hilarious photos!
10. Horseback Riding
Ranching has been a staple in Hawaiian history for years. Travelers can experience a piece of Maui's past and learn more about hidden gems as they trek. Horseback riding excursions are plentiful on the island and are safe for the whole family. Keep an eye on the weather before your activity. Heavy rainfall is going to mean slippery trails, and horses do sometimes lose their footing. Remember to wear long pants, close-toed shoes, a hat, and some sunscreen.
11. Explore Paia
This hip beach town on the north shore offers visitors a variety of attractions. Nomads might spot resident Owen Wilson biking along the road, or see Willie Nelson stop in his restaurant Charley's. You'll find amazing food at world-class eateries such as Mama's Fish House or health grocer Mana Foods. Visit Ho'okipa beach to spot dozens of sea turtles basking as windsurfers catch major air in the distance.
What experiences are you most looking forward to on Maui? Tell us about why you love this paradise in the comments below!