Argentina is the most visited country in South America and the second most visited Latin American country after Mexico. This country has a vast amount of land filled with tourist attractions, a wide variety of climates, natural wonders, culture, and traditions. Known for its gorgeous landscapes and cultural heritage sites, it's the reason why Argentina gets such a significant number of travelers.
Considering that Argentina has such a wide range of climates, visiting this country is a unique experience. On the north, you have tropical climates, and in the south, you have environments that range from tundra to polar depending on how far south you are. If that wasn't enough, it also encompasses deserts, numerous substantial mountain ranges, rivers, and a long shoreline to the Argentine Sea.
It's mostly an urban country, even when it has an alluring and inviting natural environment in the form of the Pampas and Patagonian landscapes. Buenos Aires, the capital, is a bustling modern city that's one of the most crowded places in South America and is often compared to Paris due to the European influences in its architecture. The city is known for its nightlife, friendly locals, and love of tango and soccer.
When you visit Argentina, get ready to have the adventure of your lifetime. The country has so many beautiful localities that the only way to enjoy them truly is to have a prolonged stay. This is when being a digital nomad has its merits, as you can travel around the popular touristic sites easily while staying connected.  Just take care not to mention which Argentinian football club is your favorite, because you might quickly find yourself in a heated discussion.
Argentina for Digital Nomads at a Glance
Pros
It's a massive country with a gorgeous and varied landscape.
The people are friendly and welcoming to visitors.
Most people from American countries and Europe can easily enter Argentina with just a valid passport.
It has a rich culture due to the mix of South American, European, and Asian cultures.
Cons
Not many people speak English.
Much of the general infrastructure, roads, and sidewalks, are in bad shape.
Many stray dogs hang around places such as bus stops in the city.
The Cost of Living in Argentina
Many countries in South America have in common that the cost of living is much cheaper than many other developed nations. Regardless, this isn't the case when you consider that Argentina's average monthly wage is 20 587 ARS, which is only about $250 USD, and it's prone to change. The country is currently going through a recession, having just ended 2020 with a 36.1% inflation rate. Product prices can change daily, which can be somewhat problematic for the local people.
Regardless, digital nomads used to the living expenses of Europe or North America can expect to have an easier time acquiring things in Argentina. Every product price can vary significantly from place to place, as the Argentine Peso is very unstable, but you can expect to get through a day with around $30 USD. 
Like most countries, the cost of living varies depending on the city where you're staying. Still, nowadays, even Buenos Aires is cheaper to live in than most other South American capitals. How much you need also depends on the lifestyle you want to have while staying there.
For reference, you can expect to pay around $7-8 USD for a full meal in a restaurant that includes a main course, starter, and beverage. Having a set lunch in a small and casual restaurant costs around $4 USD, so that's an option if you want to save up more money.
You can expect to pay around $60 USD in essential utilities for a standard 85m2 place for an apartment. The rent can vary from $250 to $400 USD depending on location in the city. The rent and utilities for other cities in Argentina can be around 20 to 40% cheaper. Hostels cost about $6 USD per day, and hotels go from $20 up to $120 USD and more.
Transportation in Buenos Aires is either done through bus trips or the metro, and it's very inexpensive and comfortable. The buses can get you anywhere in the city, and a month's pass only costs around $17 USD.
Taking everything into account, if you have more than $650 USD a month, you can cover the cost of living with a little room to spare. Should you have more, your life can get exponentially more comfortable, allowing you to enjoy the Argentinian attractions around the area where you're staying.
The Weather in Argentina
It varies from region to region due to its vast size and the variation in its altitude. Summers in Argentina are generally warm and wet, except in Patagonia, the southern end of the country, where it's the driest season. Winters are mild in the north, cool in the middle, and cold in the south; here, you can expect frost and snow. Both Spring and Autumn seasons generally have mild weather.
If you want to visit Patagonia's landscape, its lakes, mountains, and glaciers, the best time to go would be during the summer months, around December to March, where the temperatures are around 15-20ºC, and there isn't much rainfall. During winter, the weather is below 0ºC, and many tourist attractions close. In Ushuaia, far in the south, even during summer, the temperatures are around 12ºC.
It's the same for the weather in the Andes. The weather is the nicest during summer and spring, giving you a pleasant experience while walking and exploring the world's longest mountain range. In winter, the temperature quickly drops below zero, and that doesn't consider the fact that the climate is already colder higher in the mountains.
When visiting the Pampean region, where the Autonomous City of Buenos Aires is located, the best time to see it is during spring, between September and November.  During these months, the days are less humid and cooler. It's too hot and humid in summer, and during winter, it can be too cool and dry.
In the north, you can expect heat and humidity throughout the year. You can find the marvelous Iguazú Falls in this tropical zone, along with several wetlands and salt flats. During summer, the temperatures can rise above 35ºC, and it gets too humid because of the constant rainfall in the year. It would be best to avoid visiting the falls during holiday periods, considering that there is better weather and fewer crowds if you go during late fall and early spring.
Although we already said that many tourist attractions close during winter, you can still travel to Andean ski resorts during that season. In August, the Tango International Festival occurs, where thousands of tango fans and dancers go to Buenos Aires for two weeks of free concerts, performances, and the international tango championship.
Finding a Place to Stay in Argentina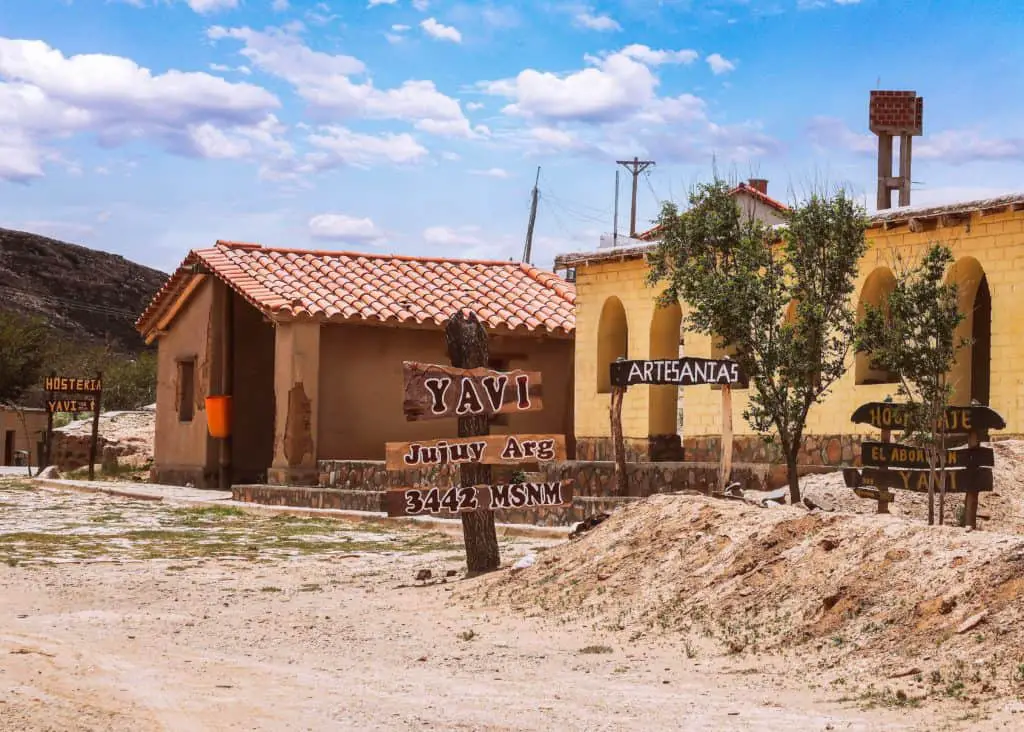 Booking a proper place to rest before you arrive is an essential part of traveling for everyone, especially for digital nomads. Regardless, it can be challenging for people who don't know the appropriate mediums and options. Finding the right place that has access to your everyday necessities should be your priority, and the following travel sites can make the process much easier for you.
Hotels.com / Booking.com
Using an online hotel booking website such as these two can get you a hotel or a hostel that suits your budget and locality, featuring a massive selection of accommodations that include independent and major chain hotels. You can filter out or look for specific hotel services, search for deals, and look at the nearby landmarks to find out what is near that hotel.
It's incredibly easy to find your right hotel because even for Argentina, these websites offer a considerable number of options.
Airbnb / Vrbo
Online rental marketplaces are becoming the norm when traveling for digital nomads for how easy it is to find a place that fits your budget and necessities. You can access Airbnb and Vrbo through the website or via an app to quickly secure your lodging, apartment, or homestay. The main difference between these marketplaces is that on Vrbo, you can only rent entire homes. Between these two, you can find over 6 million rentals worldwide, so you can be sure that there is an excellent place to stay there.
Both marketplaces have people renting out their properties in Argentina, so start searching for your place and get in contact with the owners to iron out the details.
Inquire on Social Media
If you can't find proper accommodation in your city, or there aren't rooms available, you can consult social media groups. On occasions, the Facebook marketplace lists available lodgings and apartments, or you can find more conventional help from groups, such as a local ex-pat one. Searching on Google also quickly gives you a couple of nearby options to choose from if you're in a hurry to find a place to stay.
Visa and Documentation in Argentina
Currently, the immigration laws in Argentina are quite relaxed. Many countries in South America can enter the country carrying only an ID card if their country is affiliated with Mercosur. Otherwise, they can enter the country having only a passport if they are from visa-exempt countries. Canada, United States, Australia, and every European citizen are on that list. They can visit Argentina without a visa for up to 90 days and can be further extended by the same amount without any issue.
People in transit can remain in the airport waiting for their next flight up to 12 hours before demanding the person to go through immigration control to apply for a visa.
Argentina doesn't allow visitors to work during those 90 days. Fortunately, it doesn't apply to digital nomads as they earn their living through online businesses, clients, or employers.
The Top Destinations for Digital Nomads in Argentina
Argentina has a plethora of beautiful landscapes, heritage sites, and cities to explore and enjoy. Still, the most attractive place to visit for digital nomads is the Autonomous City of Buenos Aires. In that city, there are already many people who follow that culture. For that reason, there are plenty of coworking spaces available there that offer comfortable options.
Buenos Aires
A place that's continuously active, renovating, and setting new tendencies. It's impossible to run out of things to do in Buenos Aires. The city makes everyone fall in love with its historical and notable building's architecture, located on Plaza de Mayo, San Nicolas, and other districts. On 9 de Julio stands the most representative monument of Buenos Aires, the Obelisk. 
Coworking in Buenos Aires
WeWork offers currently four available sites just in Buenos Aires, and they're all relatively close in Microcentro, Vicent Lopez, and Olivos. This coworking space is an organized, clean, and quiet place to work productively. The membership costs about 150 USD per month and gives you access to the shared working space in every available WeWork office worldwide. If you want a dedicated desk, the price goes considerably, but not every office has them available.
Cordoba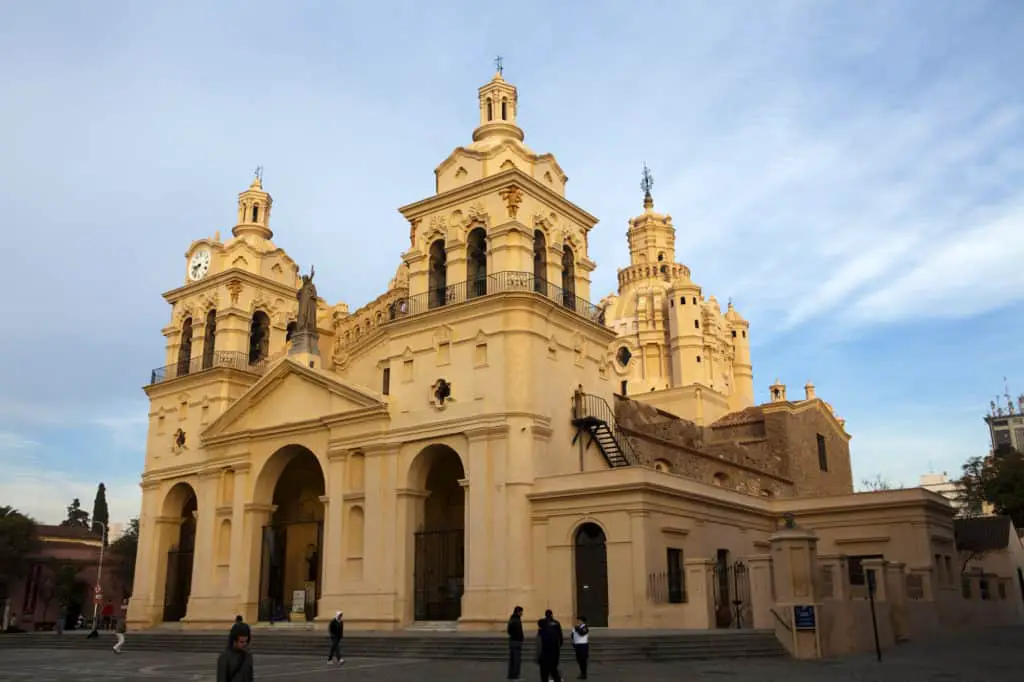 Cordoba is the second most developed and populated province after Buenos Aires. It's one of the country's most important city centers with over two million people and a continuously growing industrial activity. The city is known for its remarkable open-air museums complemented by the churches and museums' cultural legacy that integrate the Jesuit Block and Estancias of Córdoba.
Coworking in Cordoba
Co-innova is a coworking space dedicated to freelancers, teams, and entrepreneurs looking for a flexible, dynamic working space with excellent infrastructure and professional services. 
Mendoza
It's known as the land of the sun and good wine. The city of Mendoza has over 70% of the country's wine production, and it's the birthplace of Malbec wine. A couple of places in the city, such as Plaza Independencia, known as the city's heart, and the immense General San Martin Park, give an unmatched appeal to the location.
Coworking in Mendoza
WHALE Coworking gives you the place and the tools to let you focus on your task and develop your business. You can reserve your flexible space and start working in Whale Chacras or Quinta.
Puerto Iguazú
About 20 kilometers from this city, you can find the Iguazú National Park, where one of the seven natural wonders of the world resides. The Iguazú Falls are among the most, if not the best, famous tourist attractions in Argentina. It has over 275 waterfalls amid the Paranaense jungle. It's located 17 kilometers from the Iguazú River mouth on the Parana River waters, where it meets Argentina, Brazil, and Paraguay's borders.
Coworking in Puerto Iguazú
Located 15 kilometers from Puerto Iguazú, Alfa Coworking Office is on Brazil's side of the Iguazú Falls, on Foz do Iguaçu. They offer their coworking space for the time you require. US, Canadian, and Australian citizens require a visa from the consulate, while Mercosur and European citizens can freely cross the Falls.
Ushuaia
Known as the city at the end of the world, Ushuaia is the Tierra del Fuego's capital. Here is the starting point for the cruise ships that leave for the Antarctic. The Les Eclaireurs lighthouse at the heart of the Beagle canal is the image of Ushuaia. This city also offers other interesting tourist spots such as the National Park, Paso Garibaldi, Museo Maritimo, and Laguna Esmeralda.
Coworking in Ushuaia
A small and busy coworking space located in the south-most place in the world, Puerto Global offers you the best and only shared working space available in Ushuaia. The site hosts events and classes on occasion for the people nearby.
---
Feel free to add your tips, ideas, destinations or tricks in the comments below. We're always looking for more info to add to this ultimate guide to Argentina for digital nomads!