Being a digital nomad is not simply about packing your bags and travelling. There's usually a bit more to go into it. I've set up a list of resources for digital nomads to list what works for me and give you a toolkit so you don't waste time searching and comparing dozens of resources.
I'll make sure to update the list when needed, so feel free to bookmark it and revisit it from time to time. All the resources I'm sharing are products, software, apps… I use or have used in the past that I feel confident to share. I am not taking any bribes. However, I remain open to new tools so feel free to contact me if you feel that something is missing.
Last updated: 17th of February 2021
Disclosure: A few of the links below are affiliate links, which means that if you choose to make a purchase, I will earn a commission. This commission comes at no additional cost to you. Please understand that I have experience with all of these resources, and I recommend them because I trust the product.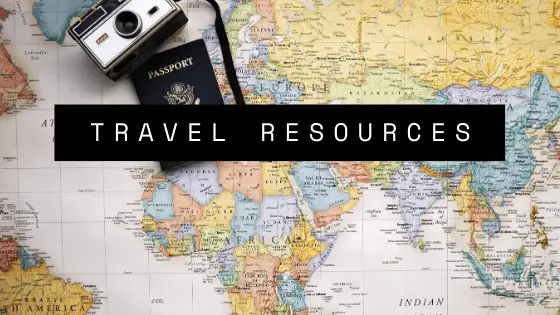 Travel Resources
Gear
Laptop
Asus ZenBook
I've had my Asus Zenbook since the 26th of January 2016. It's been with me since then. It seems to have adapted well to the climate and the jungle, which is quite unexpected. I'm happy to recommend it. And no, I don't own a MacBook. I'm happy with Windows and don't need more, better or faster.
>> Read more: Best laptops for digital nomads.
Laptop Stand
Nulaxy Laptop Stand
A minimal design. The Nulaxy laptop stand is lightweight and easy to carry around. When it comes to gear it is sometimes best to go with the ones that do the one purpose they have great rather than the ones offering thousands of extras and ending up being difficult to work with.
>> Read more: The best laptop stands for digital nomads.
Phone
OnePlus
I own a OnePlus 5 and I'm super happy with it. The value is superb. No need to pay $1,200 on a brand new phone if you can have one as good for a fraction of the price. The quality of the camera is awesome. It's been my phone for 3 years now and it's still working perfectly. No iPhone for me.
Backpack
Osprey Farpoint 40
The Osprey Farpoint 40 is the perfect travelling backpack. It can carry up to 40L of content. With a lot of internal storage and a nice look it's my go to backpack. They also exist in bigger sizes.
eReader
Kindle Paperwhite
My backpack wouldn't be complete without my beloved reading companion. I read a lot of books and having a Kindle is perfect as I can quickly purchase new books directly from Amazon. I also don't have to worry about packing a ton of heavy books. I can fit hundreds in this small device.
Power Bank
Blavor Solar Power Bank
A power bank is always useful while traveling. You never know when you'll get access to your next plug, especially if you're travelling by bus in South America. And while at it, why not go for a solar power bank, it's a nifty tool to have if you're into hiking and camping. We recommend the Blavor solar power bank.
>> Read more: The best solar power banks for digital nomads.
Further read
Travel packing list for digital nomads
---
Accomodation
AirBnB
I love AirBnB. Staying in a house or apartment with a kitchen is a great way to feel out home when abroad. You don't have to walk past reception all the time. And you'll save money on food. If you're a new user and signup with my link you'll get $51 off your first booking.
Booking.com
No need to give a long explanation about Booking.com. Booking is the number one player in the industry and offers a wide range of hotels to choose from. Their mobile app is really handy and their user interface is excellent.
Hotels.com
I often compare Booking with Hotels.com. Although the UI and UX of Booking is far superior in my opinion, what I like about Hotels.com is their rewards program. Once you've booked ten nights, you can redeem one night for free.
---
Flights
Skyscanner
I've been using Skyscanner for over 10 years now and have always been happy with it. When it comes to finding flights, this is my go to app.
Momondo
Momondo is very similar to Skyscanner. You enter your dates, flight information and it will look for the cheapest options. Which one is better really comes down to preference.
---
Insurance
SafetyWing
While I currently don't have any insurance. I am planning on getting a SafetyWing insurance soon. They have great reviews, a simple pricing plan and you can use it for as many months as you want. You can buy it at any time, wherever you are and will cover you in cases of emergencies. We do hope you won't have to use it though.
World Nomads
World Nomads has been around for years and also has its fair share of positive reviews. Both insurance are good in case of long term travelling and are catered to the frequent travelers and digital nomads.
---
Finance
Revolut
I love Revolut. I use it all the time. It's so simple and works like a charm. All you have to do is top up your Revolut account and you can use your money as you wish with their free Mastercard. They also offer travel insurance, but only limited to "short" trips (up to 40 days).
Transferwise
Transferwise is my go to website when I need to transfer money overseas. It's super fast, used by millions of people and it allows you to save a ton on bank fees. Banks tend to be greedy and I try to avoid them as much as I can.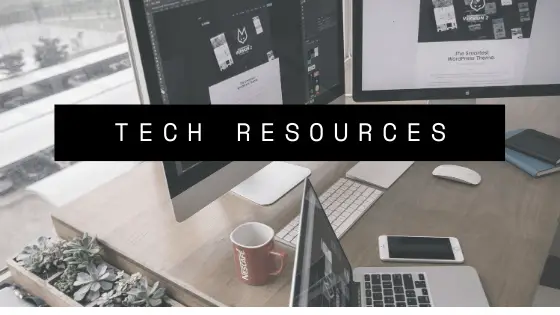 Tech Resources
Domain Registration
Namesilo
I use Namesilo for all my domains (72). It's cheap, easy to use and you get free Whois privacy. What else do you need?
---
Hosting
Cloudways
Cloudways is the hosting platform we use for this website. It allows you to launch your fully managed VPN in seconds. Support is quick. I'm currently hosting 18 different Wordpress websites on it.
---
Website Creation
WP Astra
Astra is usually my go to template when I start a new website (not this one though). It's super lightweight, easy to configure and works with all the major website builders (I recommend Elementor, see below). It's a charm to work with.
GeneratePress
GeneratePress is the alternative to Astra. I haven't used it myself, but I have many friends that do. It's a lightweight Wordpress theme that integrates with the major website builders.
ThemeForest
If you're looking for niche specific Wordpress Theme, I would recommend having a look at Themeforest. Themeforest has over 48,000 themes in its marketplace. I would recommend to stick to the ones that have a good amount of purchases. They tend to be updated more often.
Elementor
Elementor is my go to page builder for Wordpress. It integrates perfectly with Astra and allows you to easily build your website as you wish. You're in control of where you want your text, images… to be displayed. You run the show and can create the website of your dreams.
---
Plugins
WP Rocket
WP Rocket is the ultimate caching plugin for Wordpress. If you want to speed up your site, this is the way to go. No one wants to be waiting for a website to load. Other than than, a fast website will help rank better on search engines.
ShortPixel
I use ShortPixel on this blog to reduce the weight of my images. Each time you upload an image it compresses it, while keeping the quality almost the same. My average optimization is 77.96% and I've saved over 800MB of disk space thanks to it.
Malcare
If security is something important to you, have a look at Malcare. I use it in conjunction with Blogvault as they belong to the same company. It offers Malware protection as well as a Firewall and other security tools.
Blogvault
Blogvault is the perfect way to keep backups of your website. What worse could happen than losing everything and not having a backup to put back online. Scary! However with Blogvault you are safe. It takes daily backups and you have access to 90 days of backups.
ThirstyAffiliates
Affiliate link is a way for us to generate income and ensure the blog is sustainable, which also allows us to pay our writers fairly. ThirstyAffiliates is the perfect tool for affiliate links.
Ultimate Addons For Elementor
If you decide to go with Elementor, I would recommend using Ultimate Addons for Elementor. It will give you access to many extra options for Elementor. If offers media widgets, marketing widgets and more!
Convert Pro
One of the main thing for long term success is creating a mailing list. Convert Pro allows you to create beautiful lead capture widgets to display on your Wordpress website.
Schema Pro
You may not be familiar with Schema Markup, however this is something quite useful for your SEO. It will give more details to search engines and will help you have beautiful snippets on search results. Schema Pro add the markup automatically to your website.
---
Software
Productivity
Notion
I use Notion all the time. To organize my personal life, my blogs, my businesses. Everything. It's easy to use and allows you to quickly add information to your Notion with your browser extension. You can also access it on your phone with their Android and iOS app.
Todoist
I've tried a bunch of PM tools before settling for Todoist. This tool is simple, yet effective and I can sync it with my different devices. It's been quite effective for me to get things done.
Social Media
Planable
Planable is what I'm currently using to schedule my social media posts. I like the User Interface a lot. I've used many other tools before, but this is the one that I prefer so far. It's easy to use.
VPN
NordVPN
Sometimes when you travel you want to use a VPN. For security, but also to access certain websites that may be blocked in the country you're visiting such as China. NordVPN is the best I've used so far.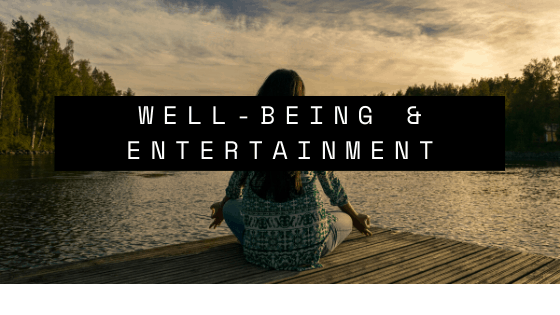 Well-being and Entertainment
Meditation
Waking Up
I meditate daily using the Waking Up app. If you sign up with my link you'll be able to try it out for a full month for free. I really enjoy those 10 short minutes a day when I try to tame my crazy mind.
---
Books
The 4-Hour Workweek by Tim Ferriss
The first time I read the 4-Hour Workweek was probably over a decade ago. I was fresh out of high-school and had big hopes for the future. This book planted a seed and me and probably contributed to who I am today.
Vagabonding by Rolf Potts
Vagabonding is probably one of the books most recommended by digital nomads and travelers. I found out about it through Tim Ferriss. A great read.
How to Travel The World on $50 a Day by Matt Kepnes
Another good one if you're travelling on a budget. Matt Kepnes is the author of probably the largest travel blog on the internet, Nomadic Matt. This book is for anyone planning to travel for an extensive period of time.
The $100 Startup by Chris Guillebeau
Starting a business doesn't require you to be rich. With the internet it's not 'easy' to start a company and make money online. You don't need big chunks of cash as with brick and mortar businesses. The $100 Startup is a great read for anyone looking for their next play.
Everything is Figureoutable by Marie Forleo
Everything is Figureoutable is a book I've read recently and really enjoyed. It's an easy read with a clear message. Marie is authentic and passionate about what she does. If you feel stuck or overwhelmed, I would definitely recommend it.
Guides by Lonely Planet
While we offer free country guides on Nomadific I always enjoy having a companion guide while travelling. I usually opt for the Lonely Planet guides as they cover most destinations. And they often run deals on their website!
---
Documentaries
The Wireless Generation
The Wireless Generation is a documentary about digital nomads. Hmm quite interesting. The documentary traces the life of 18 people who have adopted the nomad lifestyle.
Minimalism
Minimalism is a documentary about having less. The more we own, the less happy we are. Our modern society tells us we always need more when, in fact, the opposite is true.
---
Other
Xolo
If you're wondering what corporation you should set up, you may consider Estonia's e-residency. Estonia allows digital nomads to create a corporation in their country without having to physically be there. Xolo is a company that does all the work for you. They set up your corporation, open your bank account and more.