There are various people out there who feel the most comfortable when working from home. For some, it may seem heavenly to just sit back at home on their favorite couch, under a cozy blanket with their desired TV show playing in the background while one works comfortably. But is that the option which would make a person the happiest, in a place like Bangkok?
Bangkok, the city of Thailand, is considered to be the city that is full of new opportunities for digital nomads. One can never get bored when out there because it gives something new to learn each day. This densely populated city attracts people with high ambitions and new strategies.
> Read more: The ultimate guide to Thailand for digital nomads.
So, having to work alongside such people who will help you achieve your dreams would be just as good or even better than being at home all alone and trying to meet deadlines. In the economic center of Thailand, there are several workspaces where you would not miss home. Some of the best coworking spaces have been listed below.
1. JustCo
JustCo is an organization that is based in Singapore, although it has its branches situated in more than six countries. This global organization has three of its branches in different parts of Bangkok. Moreover, it is quite famous for its impressive interiors, which makes a person feel at home and comfortable even in a professional environment.
JustCo is best suited for small teams, considering their cozy private studios under the name JustStudios. Adding to their creative interiors, the meeting spaces are no basic but garden-style. Their tall windows and the overall modern touch alongside neon lights balance out all moods. Their community center, WiFi availability, kitchen, and even a room for the mothers are some of the top features. The price starts here around 7500 THB per month.
2. Hubba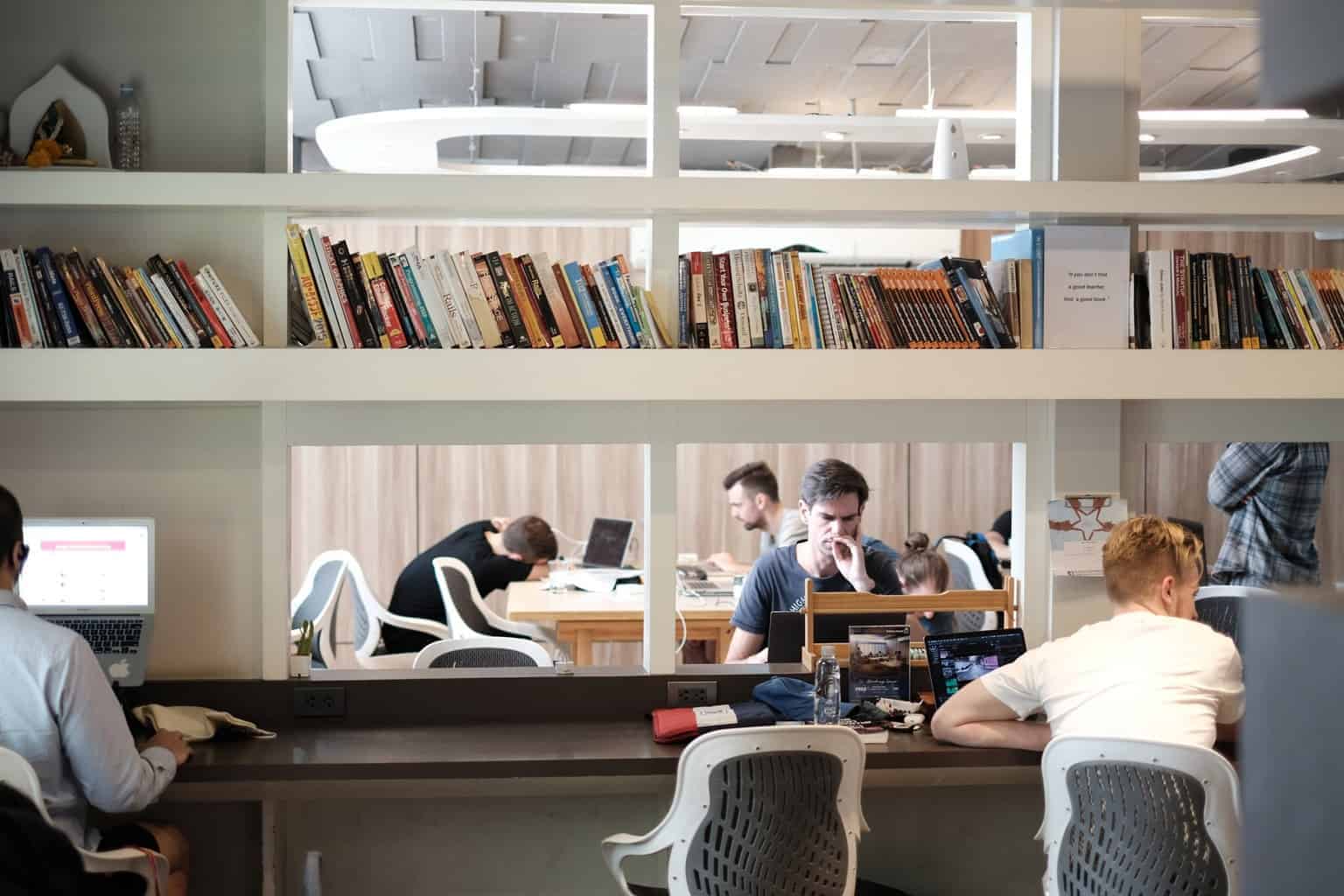 While searching for one of the best coworking environments, Hubba is highly considered, especially by the ones who want help for their startups. People from around the globe choose Hubba and come together as pioneers and great thinkers who grow together.
Hubba has been known for bringing together like-minded people for a long time, as it is considered to be one of the first official coworking spaces that started operating in Bangkok. Hubba currently has three branches in the big city.
Flexibility has never been an issue here as Hubba operates twenty-four hours. One of its branches even operates for twenty-four hours on weekends while one shuts at 10 pm after running from 9 am.
Hubba provides various facilities like WiFi connections, Monitor Rental, Cafeteria, VIP lounges, lockers, and inspiring interiors to over 300 local startups. The price may vary from locations and usually starts around 5700 THB per month.
3. Glowfish
This is a location that provides all the necessities within the premises itself and eliminates the hassle of going out. The main reason why Glowfish is highly considered by people with ambitions is that its location is in the central business districts of the populous city of Thailand.
The functionality of over 36 rooms alongside stands as the salient feature of the workplace. Glowfish provides various features to the like-minded people coming together.
It provides WiFi connections, a personal gym, a wide dining hall, lounges that are perfected suitable for organizing events. Glowfish operates up to 5 pm starting from 8 am, and the price lies around 5500 Bahts per month.
4. The Hive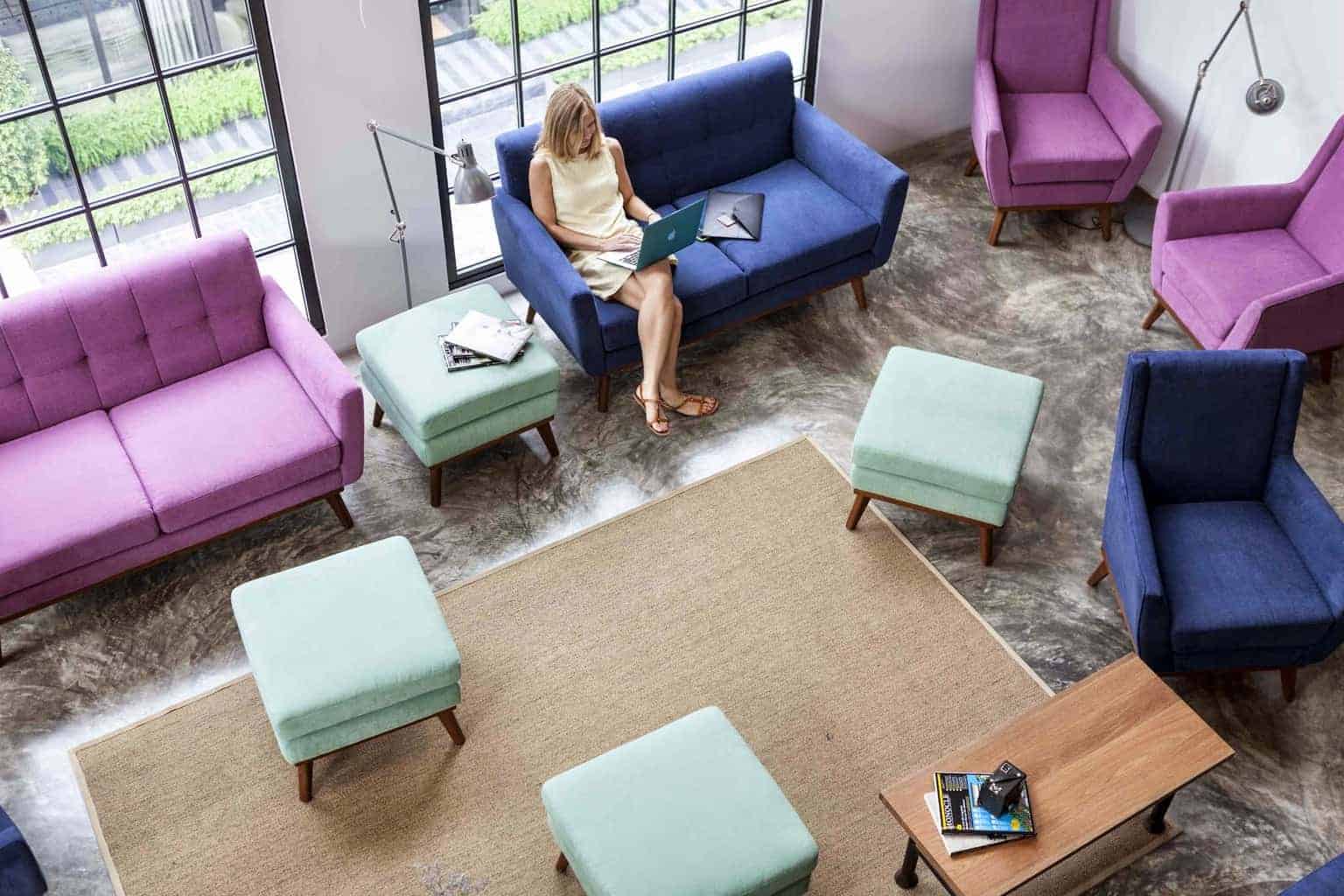 The Hive offers an excellent work environment that not only provides great comfort but also becomes home to constant new ideas. The widespread location has interiors that give a new look to each room.
Hive has five floors that allow multifunctionality. It also provides a calming environment to the energetic minds with its spacious lounge at the terrace and the rooftop cafe that makes people love working here even more. The inclusion of a little spa adds to making the workplace cozier.
For travel enthusiasts, a membership at Hive allows them to visit all 22 locations that have been situated across Asia. The second branch, also located in the same city, proves to be just as exquisite as the first one, including amusing events, movie screenings, interactive lunches with other inspiring members, phone booths for ease, WiFi connections, and lockers. The price starts around 8000 THB per month.
5. Mint WorkLounge
Practically designed interiors of Mint WorkLounge is a workplace that opens doors to brainstorming and new strategies. It offers learning and growing alongside other motivated minds, which inspires and gets inspired.
Mint WorkLounge proves to be the most convenient for small teams working towards a brighter future. It allows flexibility by being available for access 24 hours a day as a part of the membership perks. For non-members, other than access on weekdays from 9 am-6 pm, it is also available for weekends from 10 am to 5 pm.
Various other facilities are included, like free parking spaces and hot drinks for the members. It also has a cafeteria, lockers, allows the purchase of hard drinks, and does not restrict bringing your beloved pet to work. Mint WorkLounge suits freelancers the best, and the price is around 6900 Baht on a monthly basis. 
6. Draft Board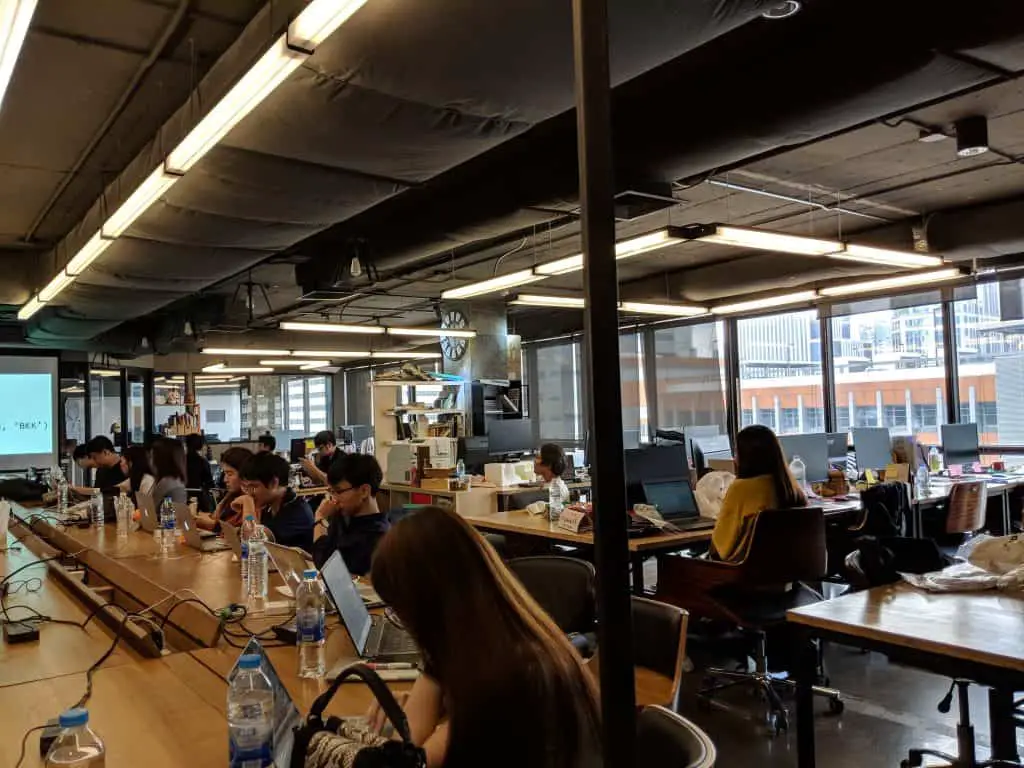 Most suitable for people with designing aspects, Draft Board provides two distinct interiors at its two branches. Draft Board provides a safe and peaceful work environment that helps aspiring minds come up with new and creative ideas.
It also allows plenty of natural light to fall, which brightens up the mood and freshens up the people. Thus constantly keeping them motivated to work better. It also provides various facilities that include an on-site cafe, cozy lounge, scanners, and a hall that can cater to any needs when it comes to hosting events.
For non-members, the workplace is open for 12 hours through all seven days starting from 9 am. For people with membership, more flexibility in timings is possible with the availability of 24 hours. The price per month stands around 5900 Baht.
7. Paper Work
Paper Work is a new coworking space for those who are looking for a great working space and environment. Designers, new startups, freelancers, company meetings, architects, and everyone will find their comfort zones here. It opens at 9.00 am and shuts at 6.00 pm and is closed on weekends.
Paper Work is the best venue for organizing events and community lunches with standing desks and ergonomic chairs. Moreover, the space is equipped with scanners, printers, microphones, projectors, and TVs. It has a well-designed lounge and chill area, personal lockers, and a Skype room.
A library with multiple books related to every single topic is a plus point here. Free tea, coffee, snacks, water with a maintained kitchen is also a point to keep in mind. This coworking space is just 10 minutes away from Public Transit. The area is equipped with free high-speed WiFi and air conditioning.
Endnotes
Each location that has been listed above stands to be one of the bests as they include all the necessities of most people and additionally provide different features that make working a more enjoyable experience. Each workplace is designed in its own unique way that inspires minds and makes the workspace more likable.
The different features, the way of design, and the price play a very important role altogether, which helps a team decide what's best suited for them. There were some of the best coworking spaces in Bangkok. You can pick any one of these locations and start something new and organized with your team.