Malaysia is a diverse country filled with picturesque landscapes and intriguing people. You are never far from lush flora and fauna nor a short drive to a bustling city. The towns throughout the country are made up of traditional buildings nestled in amongst buildings of modern architecture. The juxtaposition of their structures is mirrored in their people. The citizens of Malaysia come from a wide range of ethnicities. No matter which city you visit, you meet other digital nomads and ex-pats from your home country.
Malaysia is an excellent location for English-speaking visitors. Their easy-to-read signs are often translated to English, so you always know where you are going. Their beautiful beaches and tropical climate make for a thrilling yet relaxing adventure. If you are a digital nomad searching for your next country to travel, Malaysia may be exactly what you are looking for.
---
Malaysia for digital nomads at a glance
Pros
Excellent cuisine
Year-round festivals
Tons of beaches
Excellent inter-country travel destinations
Diverse culture
Affordable cost of living
Cons
Various wet seasons across the country
Alcohol is costly
Very humid
The cost of living in Malaysia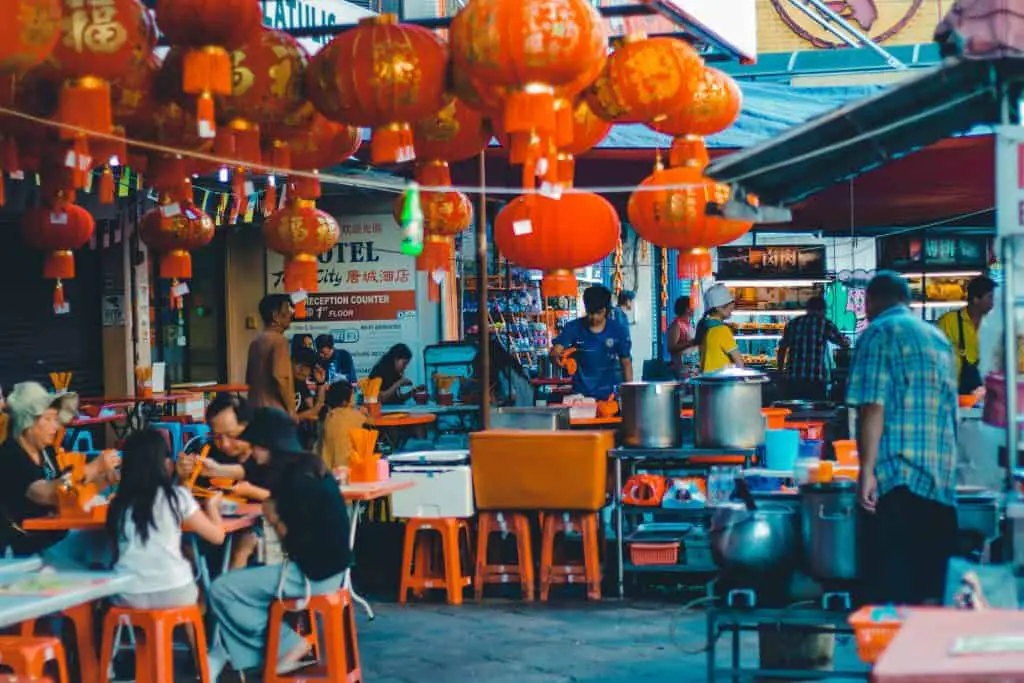 One of the most important aspects of life for a digital nomad is the cost of living. The beauty of visiting Malaysia is how affordable it is to live. In bigger cities, like Kuala Lumpur, you are going to pay more for housing. However, you reap the benefits of city life, such as a wide variety of food choices and exciting nightlife.
To best understand how much it costs to live in Malaysia, you must first look at how much your dollar is worth. On average, 1,000 US dollars are worth 4,200 Malaysian Ringgits. By comparison, 1,000 EUR is worth 4,800 MYR, and 1,000 AUD is worth 3,200 MYR. Of course, these numbers fluctuate with changes in exchange rates, but this is a basic outline to give you an overall understanding of dollar values.
It is possible to live on less than 1,000 USD per month in Malaysia if you spend your money wisely. In big cities, the average cost of rent for a single bedroom apartment is 2,400 MYR. All your other expenses, on average, equating to 2,000 MYR.
Here is a breakdown of some of the costs you may encounter.
Transportation
Monthly bus pass 125 MYR
Single trip bus ticket 3 MYR
One taxi ride 20 MYR
Gas (if you have a car) 2.11 MYR/gallon
Food
64 MYR/day
Entertainment
77 MYR/experience
Inter-country Travel Transportation (Day trips for example)
155 MYR
The weather in Malaysia
Malaysia has some of the best weather around. No matter the time of year, you can find the perfect beach weather, if you know where to look.
Malaysia features a climate typical of equator countries. The average temperatures are relatively high and balanced out with several wet months during the year. In lower elevations, temperatures often fall between 21 C and 32 C. In the more mountainous regions, you can expect cooler weather with temperatures of 15 C to 25 C. On average, the total rainfall ranges from 2,000 mm to 2,500 mm per year. Depending on the city or region you are in and what time of year, the rain may be so heavy that you are going to experience torrential downpours.
Malaysia is broken down into four main weather regions: the east coast, the west coast, the low lands, and the high lands. It is crucial to understand each region's weather patterns, so you don't get caught traveling during monsoon season.
The east coast plays host to places such as Kuantan, Perhentian Islands, and Kota Bharu. These are some of the rainiest cities in the country. They experience their wet season between November and February. The rain here can be so intense that some resorts such down completely until March. During the rest of the year, the weather is quite dry, making it the optimal time to visit the beach.
The west coast is quite different. Here you can visit cities like Penang and Langkawi. You can expect the heaviest rains during September and October, but a few nice weather days still appear during these months. The rest of the year, Malaysia is hot, humid, and sunny with showers peppered in throughout these drier months.
Like Kuala Lumpur, the lowlands have humid and hot weather throughout the year that is accented with regular rain. Even during their wet months, April to October, the rain is not much heavier than the rest of the year.
For those in the highlands, the weather is considerably cooler, with temperatures maxing out at 25 C. The nights are often cool, and most afternoons bring showers. You can expect the heaviest rain between September and December.
Finding places to stay in Malaysia
Booking proper accommodations is essential for the digital nomad. You need to find a place that is in a convenient location. You need access to transportation, grocery stores or food markets, and your coworking office. Additionally, you must find a place that is safe. Booking with trusted travel sites is an excellent way to ensure your safety and find a good deal.
Vrbo/Airbnb
Short-term accommodation rental sites like Airbnb and Vrbo are well established and well-trusted sources. Both sites match you with potential rental homes or apartments. Depending on your budget and comfort level, you can opt for single-occupant accommodations or multi-person dwellings.
Hostels and Dorms
For the budget-friendly opinion, you may want to opt for a hostel or a dorm. These are often open concept dwellings where you share bathrooms with other guests. They usually do not have meal spaces, but they do provide secure lockers to store your belongings. Some hostels are only open during the night hours, so you cannot spend time inside during the day. These restrictions can be inconvenient, but the price makes the sacrifice worth it.
Apartment Sub-Lets and Long-term Rentals
If you are looking to stay for several months, subletting an apartment may be the way to go. This gives you an authentic local living experience and may be cheaper in the long run. Check out social media or local advertisements for rental listings.
Visas and documentation in Malaysia
Obtaining proper documentation to gain entry into Malaysia is essential. Avoid leaving it to the last minute. Prepare ahead of time and double-check that you have all your documents in order.
All people who travel to Malaysia are required to carry a valid Passport or other valid Travel Document that is recognized in Malaysia. If you do not have one of these documents, you can apply for a Document in lieu of Passport at any Malaysian embassy or office. You must also get assurance that the country that issued this document can guarantee your reentry after you return from your trip.
Any documents used to enter the country must be valid for at least six months after your entry date. Additionally, you must carry financial proof that you can support yourself. Finally, you must prove that you have a ticket to leave the country at the end of your stay.
Depending on the agreement between your home country and Malaysia, you may need to apply for a visa. There are two different types of visas you can apply for. A single entry visa is the simplest to obtain. It is issued to people who are entering for a social visit. It is valid for three months from the issuing date.
The second visa is the multiple entry visa. It is for travelers who are going to Malaysia for government matters or who are there on business. This one is valid for three months to 12 months.
Keep in mind that a visa does not guarantee you entry into Malaysia. The immigration officer you deal with at the entry point has the final say and can deny your admission.
The top destinations for digital nomads in Malaysia
Kuala Lumpur
The capital of Malaysia is the buzzing metropolis of Kuala Lumpur. The center of the city features the Petronas Towers, two of the most stunning modern architecture buildings. Stroll through the streets to visit Chinatown, where the roads are lined with traditional lanterns. You may also be interested in seeing the local bazaars where you can sample the many tastes of Malaysia.
Kuala Lumpur is a hub city where you can find connections to just about any other place in the country. You can take both self-guided or paid tours that depart from the city. Or spend your days off taking day trips to visit attractions like the Batu Caves.
For those looking for a coworking station, Mercu 2 is one of the most highly regarded offices in the city. They offer dedicated desk spaces in lockable offices and private offices where teams of people can hold meetings. They also offer a hot desk membership and are easy to access by public transit.
Malacca
Malacca is considered one of the most popular tourist destinations in Malaysia. It is home to popular attractions like the market on Jonker Walk that features various vendors and street performers. During the daytime, try visiting the famous Maritime Museum or Christ Church.
Malacca is also known for its cultural jurisdictions within the city. For example, you may enjoy visiting Little India, where you can get a taste of Indian culture. Alternatively, you can visit the Portuguese Settlement to get a closer look into life in Portugal.
Digital nomads living in Malacca can feel confident in doing their work at the Dreambase Coworking coworking. This company is an upscale office sharing space that features an onsite cafe, a relax zone, and even free drinking water.
Langkawi
Langkawi is the place to go to enjoy the beaches and tropical weather. The lifestyle is laid back, and the idea of time seems to disappear. Langkawi is located on the west coast and is mostly made up of islands. Journey to secluded alcoves to enjoy the surf and the sand on a lazy day off.
This area of Malaysia is also great for experiences like SCUBA diving and hiking excursions. If you have some room in your budget, you may also enjoy a trip to a day spa at one of the region's 5-star hotels.
For those looking for a coworking office, try out the 1LGK space. They have air conditioning (which not all places have) and high-speed internet. Their workspace boasts a lounge area and tropical terrace where you can recharge during the workday.
Kuching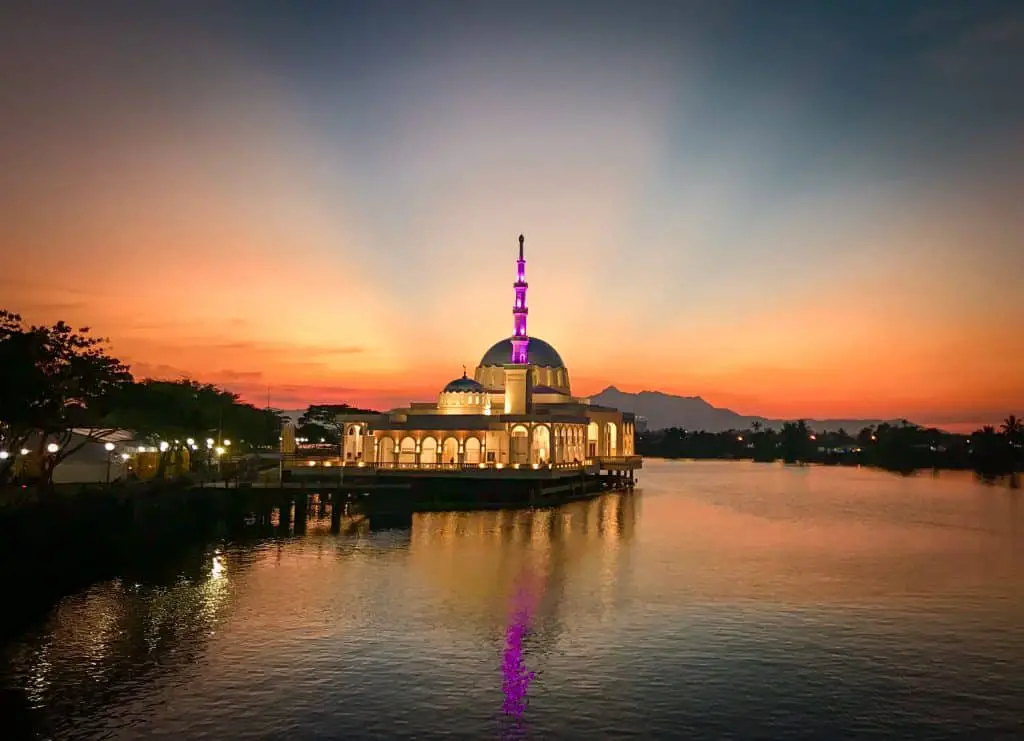 Kuching is an ancient city that boasts a British history with Malaysian culture. The city is home to famous buildings like Astana and the Jamek Mosque, which draw travelers from around the world.
While in Kuching, you can visit the numerous Chinese and Indian markets, both of which feature traditional culture and cuisine. For an outdoor excursion, try spending the day at the Semenggoh orangutan reserve or Bako National Park.
My Placa is the place to go for digital nomads. This office provides flexible workspaces like meeting rooms, open discussion rooms, and a spacious table for independent work. At My Placa, you can enjoy a free coffee or tea and only pay for the time you physically spend in the office.
Johor Bahru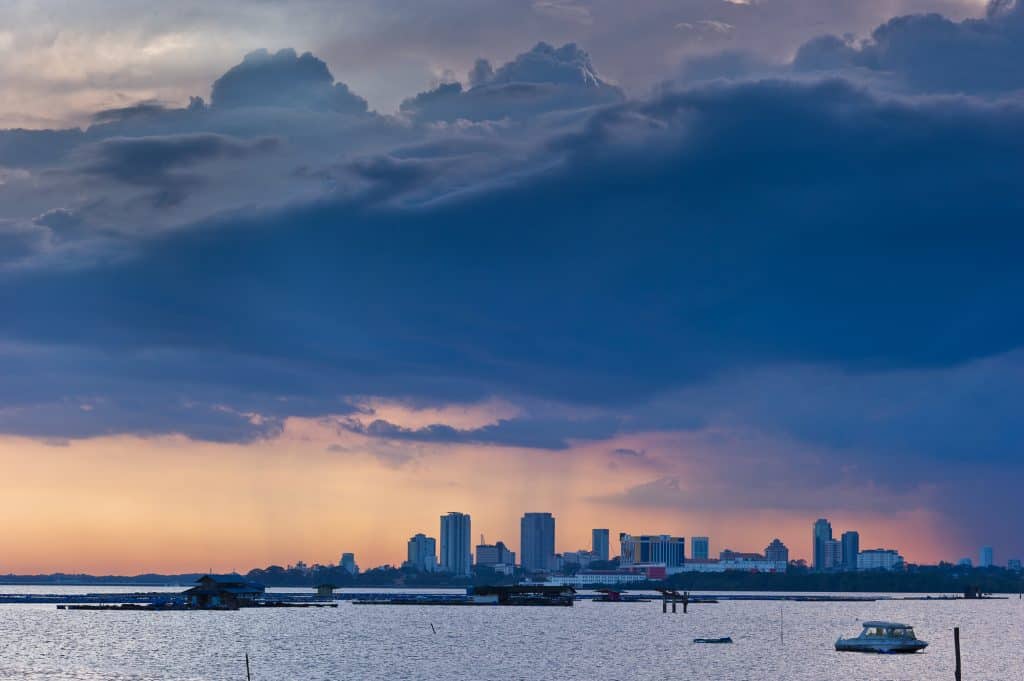 If you ask around about Johor Bahru, you may hear that it is a work-oriented city. While there is much administration business that goes on here, it is also filled with local attractions and excellent shopping.
Tebrau City and KSL are markets and malls that the avid shopper should not miss. Johor Bharu is also host to Legoland Malaysia. Visit this well-known attraction for a day spent playing arcade games and riding rollercoasters.
For a cultural experience, try visiting the Sultan Abu Bakar State Mosque and take in the stunning colonial architecture. However, another option would be to stroll downtown to see the Old Chinese Temple. This traditional building stands out beautifully against the surrounding contemporary structures.
DreamSpace Shared Office is where digital nomads can go to get their work done. You can expect reliable wifi and shared desk or office spaces. It is a bare-bones operation, but it has everything you need to get your work done efficiently. Don't let the lack of extra amenities stop you from using these offices.
---
Feel free to add your tips, ideas, destinations or tricks in the comments below. We're always looking for more info to add to this ultimate guide to Malaysia for digital nomads!