Whether you're a digital nomad looking to explore for a short stay, or potentially relocate, Budapest welcomes you! The capital of Hungary has been rising in popularity over recent years, and for good reason. Stunning architecture, a rich history, and cheap price tags have all lead to exponential growth. Expats can look forward to experiencing a unique Eastern European culture complete with medieval castles, mouthwatering goulash, and cleansing thermal baths.
> Read more: Our guide to Hungary for digital nomads.
Budapest is a part of the Schengen Area, meaning you can explore here for up to 90 days (within a 180 day period) as a tourist. This applies to most nationalities unless you are an EU citizen, in which case you can apply for a registration card that is valid for five years.
---
Language
Hungarian is perhaps one of the most difficult languages for English speakers to learn. Significant differences in pronunciation and grammar, along with a range of dialects spoken throughout the region, can give learners some stress. However, a great majority of the population speaks English to some degree, so getting around should not be a problem.
Accommodation
Staying in this gorgeous city is surprisingly cheap. Digital nomads will have no problem finding a beautiful flat on Airbnb. If you're looking for more of a community vibe, there are dozens of options for decently priced hostels in the heart of the city.
Much like Paris, Budapest is divided into 23 districts. These are sprawled between Buda (quieter / residential area across the Danube river) and Pest (busier side with tons to do).
In general, the most popular districts for travelers / expats will be:
District 5 (downtown and more touristy)
District 6 (higher end if you're next to Andrássy Avenue)
District 7 (Jewish Quarter with nightlife and hipster vibes)
Keeping the districts in mind will be key in selecting the best space for your stay. Next let's take a look at some favorite platforms for accommodation in Budapest.
Airbnb: Fantastic for peaceful dwellings with incredible views. If you're looking to stay long term your host will likely offer a monthly discount. Wintertime (Dec-Feb) will offer you cheaper rates.
Hostelworld.com: This is my go-to app for shared accommodation. You can conveniently cancel most reservations free of charge (usually at least 24 hours before) and be refunded your total amount. It also allows you to compare available rooms in the hostels of your city (i.e. private room, shared twin, shared mixed-male and female, etc.)
Out of the norm: If you really want to cut costs, check out work exchange options that provide you with a place to sleep in exchange for work. Many of them often include meals/Wi-Fi/laundry/activities. View some of the latest listings at workaway  (annual membership fee of $42 USD) or hippohelp (free membership and ability to message hosts).
Internet Availability and Strength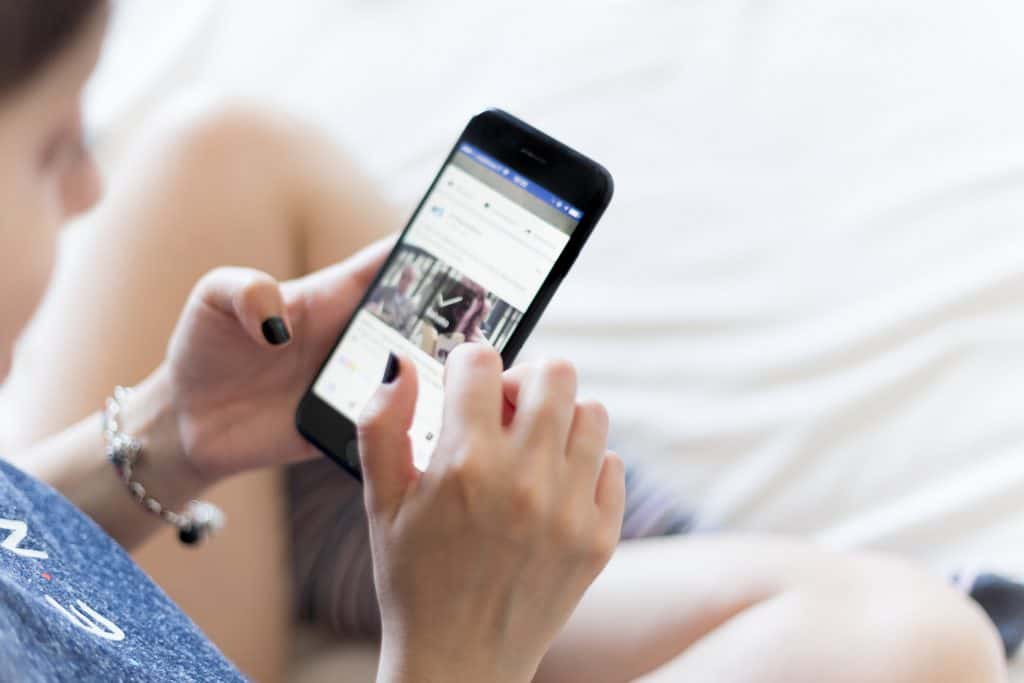 Upload and download speeds remain consistently reliable across Budapest. Speedtest's global broadband speed survey conducted in December 2019 showed Hungary rating in 12th place, just below the USA, among 177 countries. Here you can see Hungary's average fixed broadband was listed at 128 mbps download and 65 mbps upload. Mobile speeds averaged at 42 mbps download and 16 mbps upload.
If you plan on purchasing a SIM Card, bring a copy of your ID or passport. You will also need to fill out some paperwork (write down the address of where you will be staying as they may need this information as well).
The three major providers that will offer the most convenient coverage for digital nomads in Budapest are Telekom, Vodafone, and Telenor. Purchasing a SIM card can also be useful if you plan to do some additional traveling in the EU, as new regulations will prevent you from incurring any roaming charges within these countries.
General Cost of Living
You will be using the Hungarian Forint, or HUF, in Budapest.  As of January 2020, 1 USD is about 300 HUF. Yes, you can use your credit card / Euros in some places, but they are not universally accepted.
A dinner at a more-touristy restaurant can cost between $8-10 USD. You can get a lot more bang for your buck by avoiding pricey hot spots near the Danube River. A meal from a typical street food stand can cost $5 or less. You can grab a domestic beer for about $1.50 USD.
1 night in an average hostel (shared room) will cost about $10 USD in the winter months and $20 USD in the busier summer months.
> Read more: Cost of living in Hungary for digital nomads.
For a nicely located and equipped loft you can spend about the same amount, or less if you are splitting expenses with another person. You can easily find a fully equipped apartment on Airbnb for about $800 USD a month.
Tipping can be tricky, as many restaurants will include a service fee in the bill.  In most situations, a 10% tip for great service is appreciated but not expected. Give the gratuity to the person directly; don't leave it on the table as you leave.
Coworking spaces in Budapest
Impact Hub Budapest offers a wide variety of membership programs from 15,000 HUF (about $50 USD) to 54,000 HUF (about $150 USD) per month, VAT included. Digital nomads can also get a free 4-hour trial to experience the space for themselves before they commit to a membership!
Mosaik provides digital nomads options from a day pass, (about $11 USD, 3,300 HUF without VAT), up to yearly passes for those staying longer. They have an excellent location next to the river (walk about 5 minutes and you can find a yummy breakfast at The Donut Library).
> Read more: The best coworking spaces in Budapest.
Loffice, which has received several accolades for their alternative energy efforts, can be found in the 6th District. They offer a variety of locations within the district based on your working needs. Most of their prices do not include the 27% VAT fee so do be mindful when purchasing.
Transportation
Public transportation in Budapest is plentiful and reliable, with options for trolley, buses, ferry, and trams. When you arrive, you can purchase an airport shuttle bus ticket (shuttle 100E) at the ticket vending machines for 900 HUF ($3 USD).
A standard single ticket trip will cost about 350-450HUF (you'll pay more if you buy from the driver on the bus). Be sure to validate when you enter or you may be issued a fee if you're caught. You can plan trips, view timetables, and get more info on passes here.
Standard taxis are more expensive but readily available if you want to take a more convenient route. Official taxis will be yellow and have the company logo such as the recommended FoTaxi, Bolt, or CityTax. Download one of their free apps like Bolt's for ease of mind.
Be wary of yellow taxi cars with "freelancer" on them, as these are typically a scam.
Ridesharing apps like Uber and Lyft no longer operate in Hungary due to government policies.
Must try eateries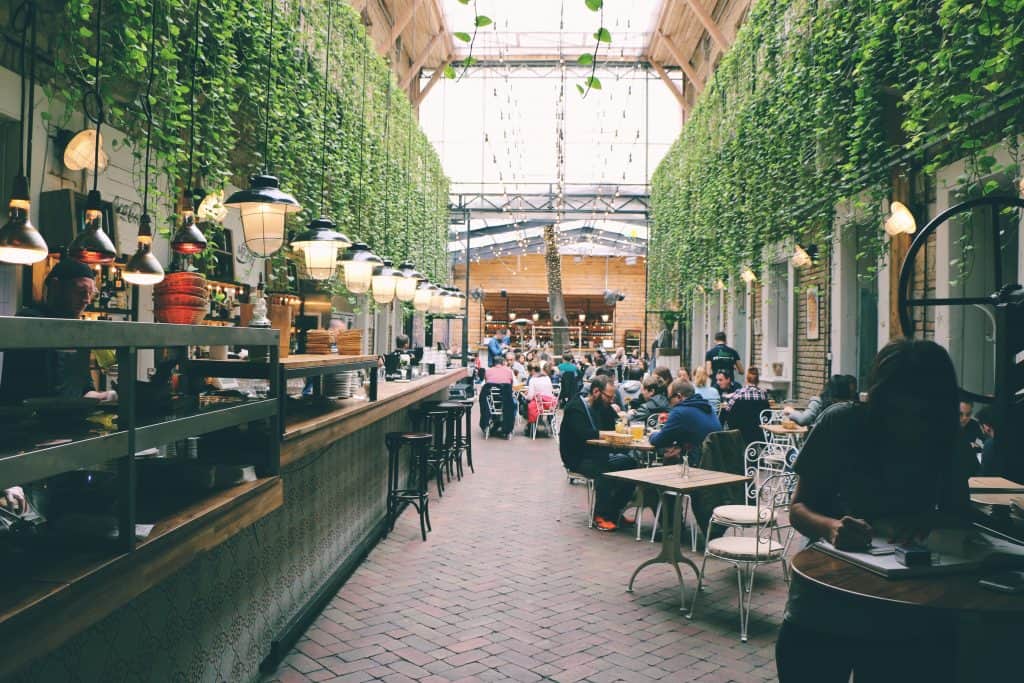 District 7 (Jewish Quarter) is the place to go for food. The streets are lined with twinkling lights and restaurants / bars of all varieties. It will without a doubt become one of your favorite places to grab a bite. Whether you're craving Spanish, Italian, American, or traditional Hungarian, this area will not disappoint.
To experience a unique garden atmosphere: Mazel Tov
The best places to toss a few back
I have traveled to 18 countries and can honestly say that Budapest has the best nightlife of them all. Ruin Bars will effectively "ruin" your idea of the perfect watering hole forever. These funky bars offer an unbelievable amount of drinks, themes, and entertainment.
Most of these bars don't begin their nightlife scene until late and stay open until the early morning hours. Check out the very first ruin bar, Szimpla Kert, or extend your meal at Mazol Tov into a night of live music and artisanal cocktails.
Weather
Budapest experiences all four seasons on a pretty routine schedule. Spring and fall are your shoulder seasons that will experience less crowds and lower prices. Summer is busy with tourists (locals typically leave for their own vacations) and means higher expenses for digital nomads. Winter is popular around Christmas time, but you will miss out on the rooftop / outdoor terrace experiences in the city.
Summer: June, July, August
Welcome to peak tour season! Prices will be higher, streets will be bustling,    and the sunshine will be plentiful. Average summer temps usually over around 80°F (26°C) so be sure to pack loose, breathable clothes. Music lovers can rejoice at Sziget Festival, one of the largest concerts in Europe, during the first half of August.
Fall: September, October, November
Fall is a favorite shoulder season for many travelers, in particular September. Crowds have dissipated, prices are lower, and the coolness offers a nice reprieve from the summer heat. September averages are around 64°F (17°C), while October and November drop into the low 50's (about 11°C) / mid 40's (about 7°C). Pack some warmer layers if you plan on sightseeing during the chiller evening hours.
Winter: December, January, February
You may see some snow in winter, but it only acts as embellishment to the beautiful architecture of this city (especially amidst the Christmas markets!). While snow rarely accumulates, nights can become bitter, and cloudy overcast is common. December, January, and February temps average out around 34°F (-1°C).
Spring: March, April, May
Highs in March can reach about 53°F and drop down to 38°F. April and May continue to rise as the daylight hours for your adventures extend! The weather is spring is a little shifty (wind, rain, and sunshine are all possible), however many people believe the later half of April/ beginning of May is the best season to visit.
Top excursions around the city
Fisherman's Bastion and Buda Castle: A quick bus / train ride can take and pick you up at various stops and times.  Both scenic views are within walking distance from each other. I would recommend going at sunset to get the full effect of what a magnificent and romantic place it truly is. Bonus: Grab a bottle of wine from a local souvenir shop and watch Pest light up on the Fisherman's Bastion steps.
Thermal Baths: I would recommend Széchenyi Thermal Bath as it has a wide variety of pools outside in varying temperatures to suit you. They also have large changing rooms, concession stand food, drinks, and spas.
Shoes on the Danube: Not only is this memorial a close walk from the Chain Bridge, it is right on the river and a truly moving experience.  Created by Gyula Pauer and Can Togay, it memorializes the individuals that were ordered by Hungarian militiamen to take off their shoes and then were shot into the river during World War II.
The Great Synagogue: They offer free tours in multiple languages, which run frequently throughout the day. It also holds an incredible Holocaust memorial in the courtyard. Be sure to dress appropriately, (ladies this means arms and legs must be covered), or you will be asked to purchase a cover up to be admitted inside.
Chain Bridge: If you want to impress locals, make sure you can say you saw the chain bridge. Before this special bridge was built, Buda and Pest were separated by the Danube as different cities. They came together with the building of the bridge although today they still hold very different feels.
Take a train: Hungary has several nearby neighbors such as Slovakia, Austria, and Croatia. Take a weekend trip up to Bratislava or Vienna and enjoy the easy exploring!
Where you can find other digital nomads / travelers
While digital nomads are given the gift of location freedom, we do have to live with some degree of isolation as a result. Meetup is a great website to search nearby gatherings of likeminded individuals. Check out their Digital Nomad Hungary group or just browse for an activity that piques your interest!
Facebook is also an excellent tool you can utilize. Join a group like Budapest Digital Nomads to find info on job listings, room and board, special events, or just fun discussions.
Take a Free Walking Tour of Budapest. These excursions run daily and you will be sure to meet fellow adventurers while learning more about this exciting city.
Are you a digital nomad or traveler in this historical city? Let us know what your top experiences have been! Comment below with your thoughts, tips, and tricks for beautiful Budapest, we'd love to hear from you. Egészségére (cheers)!