While the present circumstances of travel in the USA are difficult to navigate, the beauty that it holds still remains true. One of the most picturesque states that nomads have flocked to for years has always been Colorado. The draws of snowcapped mountains, lush hiking trails, and an abundance of kind humans seem obvious. But today we'll explore some of the lesser-known assets that make CO all the more special!
About 3.5 hours south of Denver lay a vast expanse of desert just waiting for travelers to enjoy. While you can't James-Bond-it-up on an ATV, you can brag to your friends about shredding the slopes sand-board style. Camping is also open for reservation and relatively cheap from around April through October. History buffs will also enjoy learning about the longstanding significance of this park to the Navajo Nation. While you're there be sure to visit the beautiful Medano Lake!
Participate in a curious spectacle that has become tradition amongst the people in the hidden mountain town of Nederland. Typically held in mid-March, the festival lasts all weekend long and includes heated tents, live music lineups, food, drinks, and activities. Themed races, costume contests, plunges, and art displays are all open to participants. Read more about the history of Grandpa Bredo and how this eccentric festival came to fruition here!
Okay so, in all fairness, this isn't necessarily a hidden gem unless you're a visitor. Denver locals have dubbed this restaurant a latest hotspot because of the special aesthetic and history that comes with the place. This is a mortuary-turned-eatery that bodes delicious street food, rooftop city views, and a lively (pun intended) atmosphere.
Take a trip down memory lane and feel the child of years passed come alive in Tiny Town. The village comes complete with a railroad for train rides and miniature houses that have been completely adorned. While you might not be able to fit inside, you can peek in the windows and children will have a blast here. Enjoy the cheap tickets and admiring the replicas of historical Colorado monuments.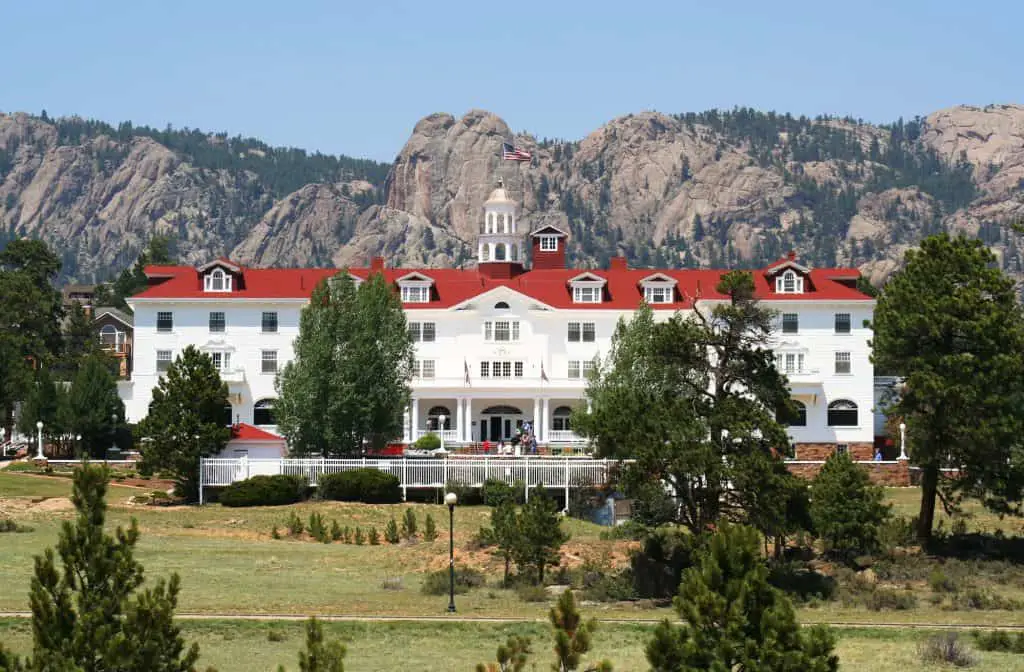 Classic movie lovers might recognize the name of this hotel. The infamous horror flick, The Shining, was filmed on its grounds. While a night's stay is definitely on the pricier side for most nomads, the views it dawns within Estes Park are simply captivating. Adventurers with paranormal curiosity have the option to book a spirited room or partake in a haunted tour.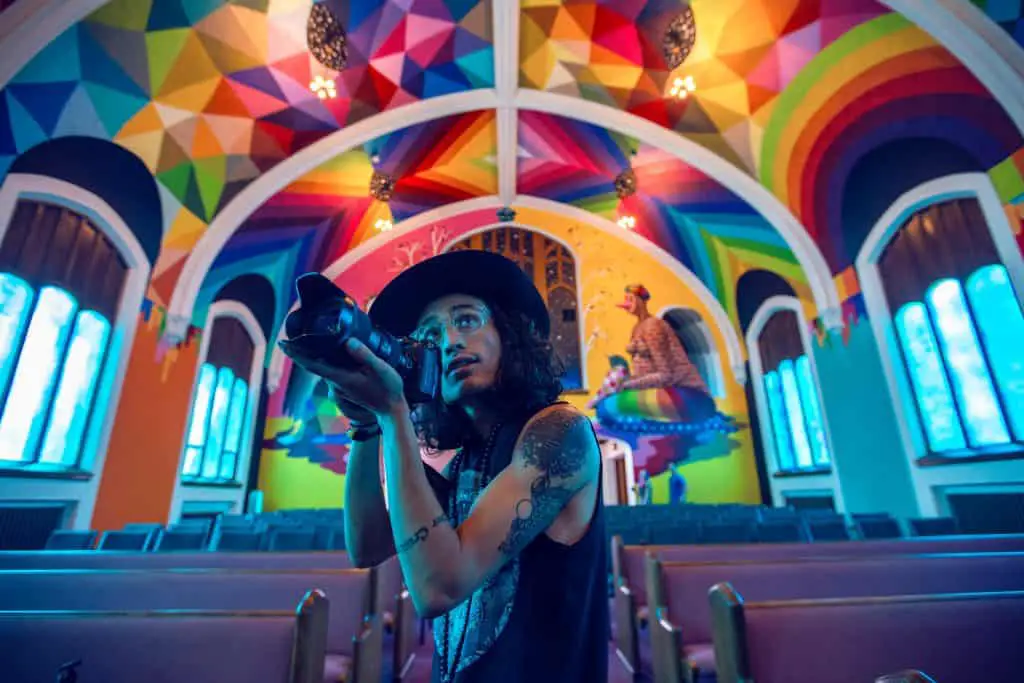 Prepare to be met with laser light shows and rainbow-colored arch ceilings. A dedication inspired by their sacred flower has led to a unique and special creation. A spiritual group has formed to become what they call Elevationists in Denver. Check out a guided meditation, take some amazing photos, and learn more about how this group came together.
Enthusiasts of the strange will have a ball here. The western USA has had an interesting history with alleged sightings of alien life forms throughout the years. After paying a small entrance fee, choose if you want to pass through or camp overnight in the San Luis Valley. An offering garden is also open for those who wish to leave something behind in a form of good karma. You can admire and wonder about the unique nature of each trinket a visitor has left behind over the years.
Digital nomads with an affinity for animals will love the experiences available here! The sanctuary offers numerous tours for all levels of interest. If you're willing to pay for a pricier ticket, you can even step into one of the enclosures and meet some of the wolves face to face! Other animals such as coyotes and foxes also call this center home. Plus it's an excellent way to learn more about the dangers that wildlife face and how we as people can do more to help them.
---
What's your favorite hidden gem of Colorado? Tell us about what spots you can't wait to explore in the comments below!