The Nordic wonderland that is Iceland has been enticing travelers for many years. This magical country is said to be one of the most mysterious and beautiful places on Earth. Digital nomads can find solace in Reykjavik, where many public venues offer Wi-Fi. They can also opt for purchasing a portable Wi-Fi device or SIM-card, as they trek across the otherworldly landscapes that are remote or uninhabited.
With the digital age has come the unveiling of many wonders Iceland has to offer. As a result, tour groups tend to flock to these iconic spots. While they are no doubt beautiful, the mystical nature tends to dull as you shoulder your way through guide leaders shouting over waterfalls and vying with excursion buses for a parking space.
However, the disheartened need not worry. The wild charm of this ironically named island is plentiful. Iceland's enchanting landscapes offer an unbelievable amount of awe around every corner. While we definitely recommend visiting the big hitters like Kirkjufell and Seljalandsfoss, take a peek at some lesser-known gems that may become the highlight of your trip!
1. Hornstrandir Nature Reserve
It's no surprise that Iceland is a nature lover's paradise, and this slice of heaven located in the Westfjords embodies just that! Head North of Reykjavik to Ísafjörður, where most tours depart. There you'll take a ferry to the peninsula in all of its uninhabited glory. Remember that weather changes constantly in Iceland so prepare for heavy winds, rain, fog, snow, or sunshine. The level of difficulty in trails and shifting elements make this excursion best for nomads with some hiking experience. Keep your eyes peeled for the adorable arctic foxes that make their home here!
2. Kvernufoss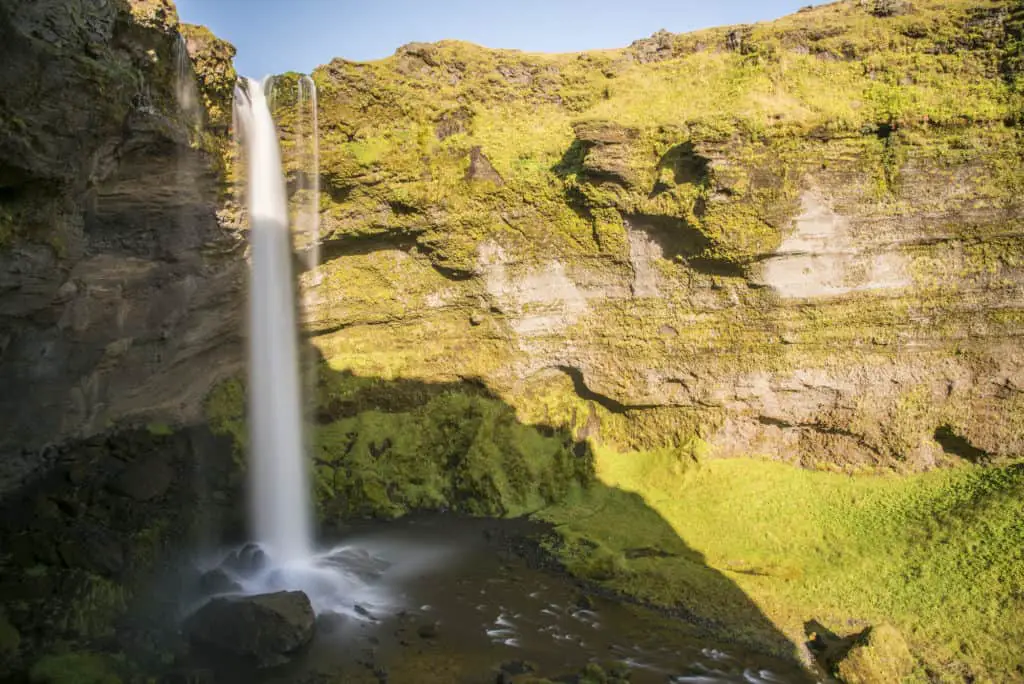 If you're already planning on heading to Skógafoss, stop by this gem that lies right down the road! The path requires some ladder climbing and walking on uneven footing, so make sure to wear hiking boots (and a waterproof jacket!). You'll be rewarded with stunning views unfettered by crowds, and the chance to say you've been inside a waterfall! How cool is that?
3. Hot Springs / Geothermal Pools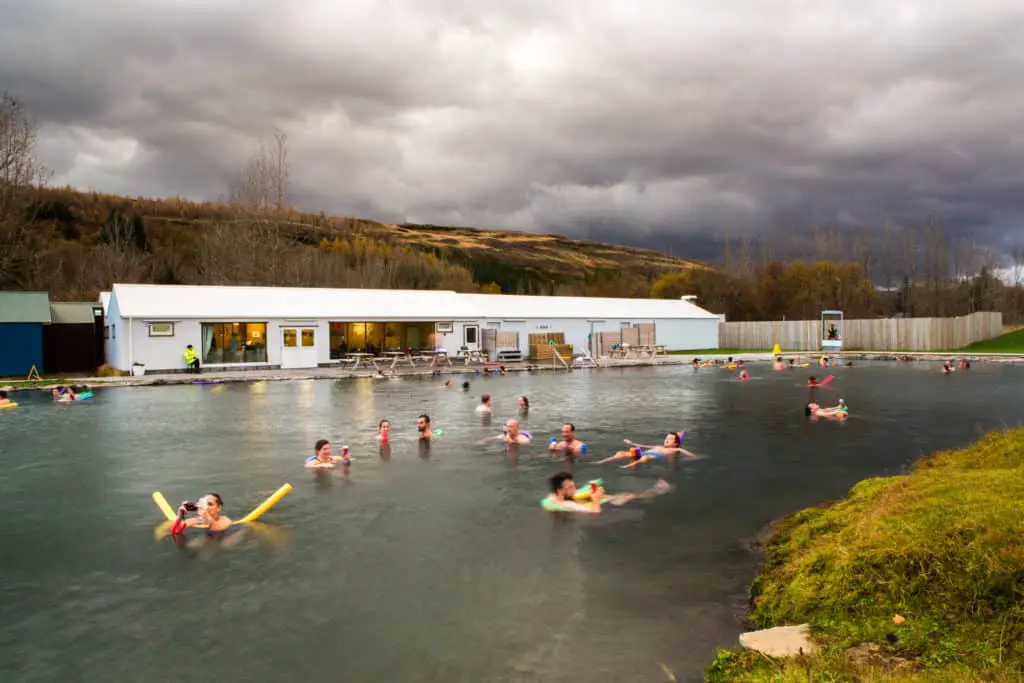 Move over Blue Lagoon! Travelers can avoid the hefty fees and crowds of tourists by opting for the naturally formed springs all around Iceland. Many active volcanoes bubble below the island, providing an endless supply of warm pools. If you're looking for something with more amenities, head over to the northern Mývatn Nature Bath, which boasts the same teal waters with a much smaller price tag.
4. Gjáin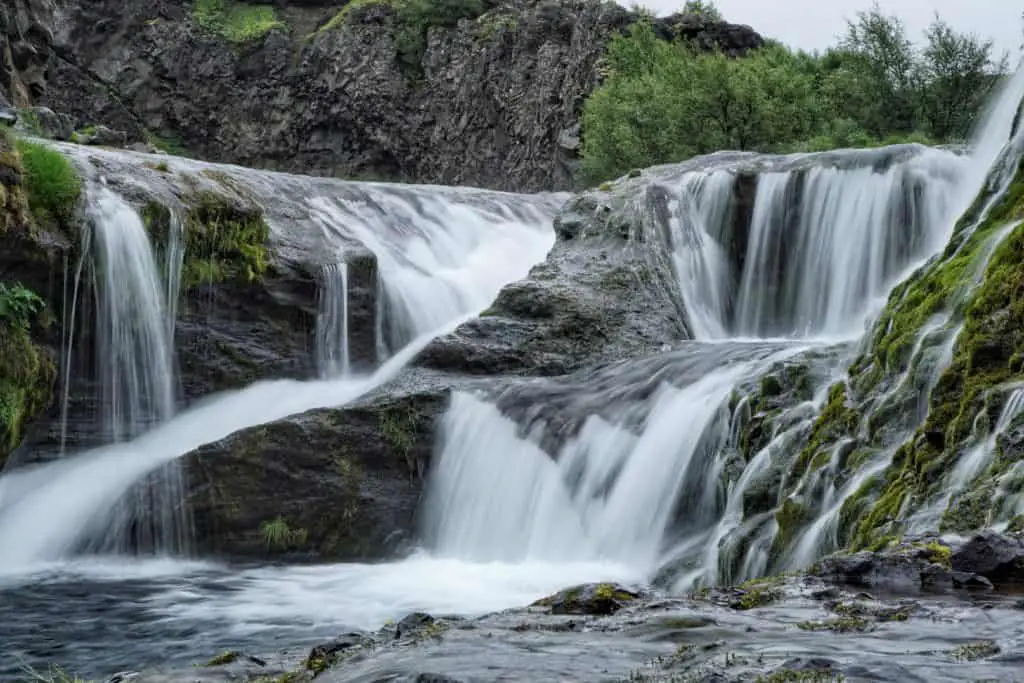 Visitors of the valley of Gjáin tend to find they believe in elves and fairies as they exit. Known to invoke otherworldly vibes, it remains protected from tour buses because the journey requires vehicles to go through old lava fields. This gorgeous valley is further inland, so it's best to visit in the summer months (June, July, August) when roads are still passable.
5. Holuhraun Lava Field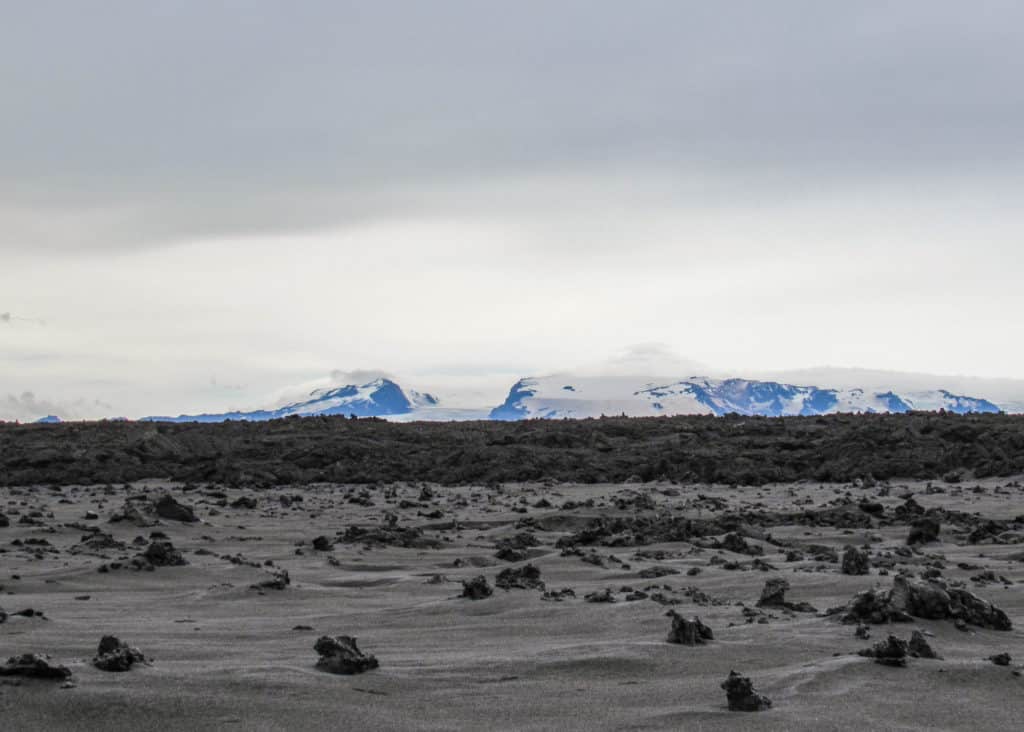 The home of more than 100 volcanoes offers it's travelers a thrilling experience unlike any other. Inside Vatnajökull National Park, hikers can walk across warm, hardened magma that hasn't yet cooled from its 2014 eruption. Science lovers can also check out Askja where Apollo astronauts trained.
6.Gljúfrabúi Waterfall
Okay, so I know it sounded pretty cool when I said Iceland has over 100 volcanoes. But it doesn't stop there. The hidden gem Gljúfrabúi is one of the TEN THOUSAND waterfalls here. Yes, that is correct, I did say 10,000. Just a short drive from the renowned Seljalandsfoss lays this shy cousin, peeking out between cliff walls. So what makes this one special? Well for starters, getting to it requires you to walk straight into a gorge (wear waterproof boots). Once inside, you'll get a front-row seat as 40m of glacial waters crash to your feet.
7. Fjadrargljufur Canyon
Less than an hour from Vík, the Fjaðrá River streams through the landscape it has carved for millions of years.  The canyon has become more popular since being recognized as the location of Justin Bieber's "I'll Show You" video. It's easy to reach from the infamous Ring Road and offers gorgeous cliff and waterfall views!
When you think about how explorers lived 200 years ago, it's sometimes easy to feel like the world has gotten smaller. This green kingdom turns a cold shoulder to that idea. These breath-taking lands are covered in treasures that have yet to be revealed. Get ready to experience another world; Iceland is waiting for you!
And if you know any other hidden gems in Iceland that we have missed, please let us know in the comments below.