Incense swirls around the pagodas. Water buffalo grunt in the rice paddies. Mist blankets the mountains. The South China Sea laps against Halong's mighty islands. It can only be Vietnam, the S-bending backbone of Southeast Asia.
If you had told us 40 years ago that this tropical land of karst peaks and jungles would be a digital nomad mecca, we'd have scoffed and moved back to our abacus (the internet was a tad slow in those days). Back then, Vietnam was just emerging from one of the most destructive conflicts in modern times. It had been ravaged by American bombing and torn apart by political divisions.
Fast forward to right now and things could hardly be more different. The cities – from erstwhile Saigon in the south to temple-speckled Hanoi up north – are booming. The economy is on the up. Tourism is flooding in. Long, thin and pretty darn beautiful, the country has all sorts to offer, from glinting beaches to UNESCO palaces. What's more, it's got to be one of the cheapest places with working internet on the globe!
Vietnam for digital nomads at a glance
Pros
Really, really cheap.
Stunningly beautiful in places.
Immersive culture and tasty food.
Cons
Strong government control.
Pollution.
Downright dangerous roads.
The cost of living in Vietnam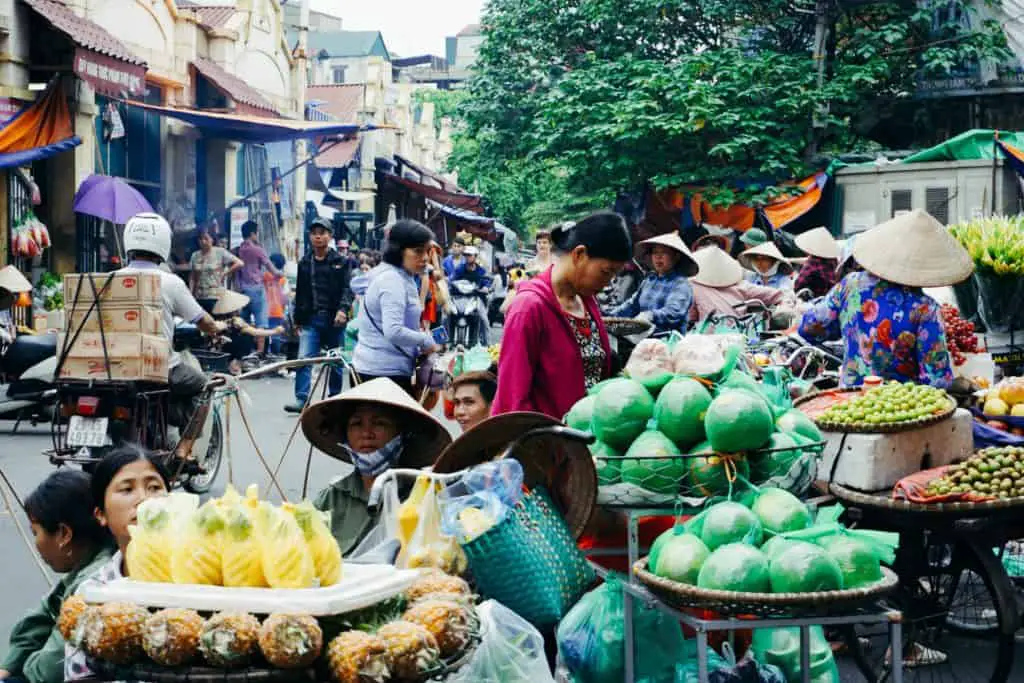 This is where the Nam' really excels.
Digital nomads who are used to Europe, North America (Mexico not included), or even other destinations in Southeast Asia are sure to pleasantly surprised at just how little things cost in Vietnam. From street food to bottled water to internal flights, pretty much everything comes at a wallet-friendly rate.
Things have changed considerably in the last 20 years. The ridiculously low rates might have gone, but modern Nam' comes with the added bonus of lux hotels, creative dining, chic cocktail lounges, and more.
The price pointers below should help give an idea of the sort of debits a digital nomad in Vietnam can expect to see:
A bowl of street-food pho from a stall 40,000 VND ($1.72)
A local beer in a local bar: 20,000 VND ($0.86)
An internal flight from Hanoi to Ho Chi Minh City: 1 million VND ($45)
A pretty stylish Airbnb for a month in a DN hotspot like Hoi An: 18 million VND ($780)
The weather in Vietnam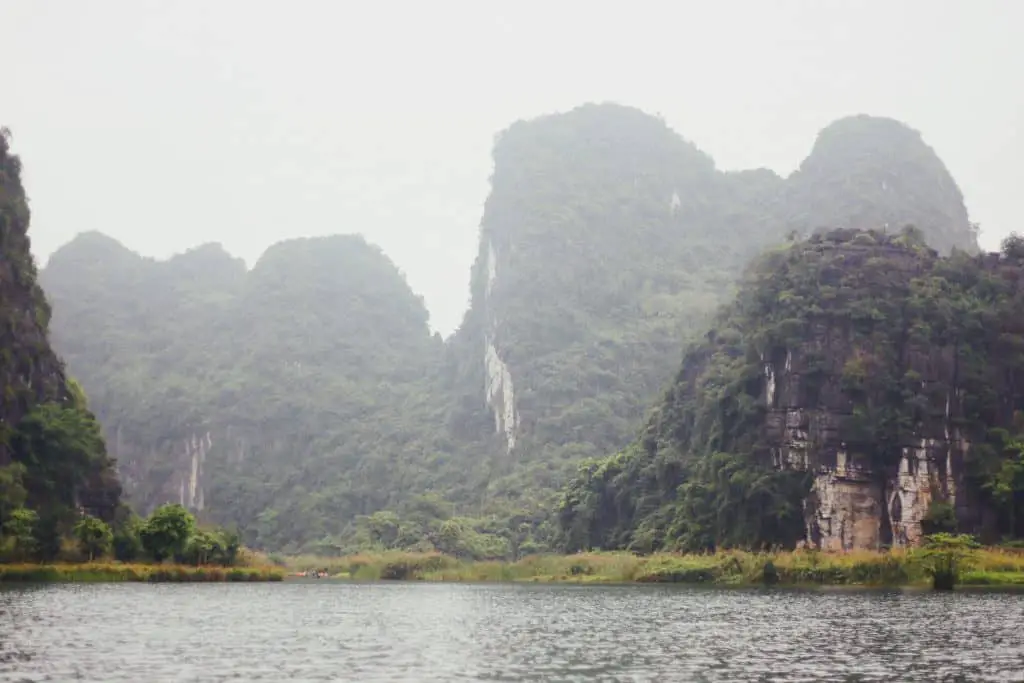 Vietnam isn't really like the rest of Southeast Asia. Being long and thin, squiggling from the Thai Gulf to the borders of China, it passes a couple of different climactic zones. That means the usual monsoon wet and dry seasons are a little bit disrupted. What's more, things are different in different halves of the country:
The weather in northern Vietnam
There are a full four seasons to enjoy in the north of Vietnam, although they are probably not as pronounced as you'd expect. The winter runs parallel to the European winter, starting around November and continuing until at least March. It can be chilly then, particularly in the evenings – we remember strolling around Hanoi's Old Quarter in a beanie and a wooly jumper back in 2018. If you're heading up to the hill towns of Sapa, then there's even a possibility of frost!
The summer in the north is often humid and hot. It's shorts and T-shirts then for sure, but be certain to pack a good raincoat, because the downpours will come. The transition seasons of spring and autumn tend to be short lived, but are largely considered to be the best times to explore the Hanoi region and the mountains – when the rice is either being harvested or planted (both times are pretty beautiful).
The weather in southern Vietnam
The tropical side of Vietnam is much more like its Southeast Asian compadres. Wet and dry is all you really need on the radar down here. Draw a line straight across from Da Nang to the Laotian border and that's where the climate of the south begins, along with more palm trees, powdery beaches, and the sort of sun that demands factor 50!
April to September are the months to stay away. The southwest monsoon crosses the country and drops buckets of rain on the towns. The closer to the Thai Gulf you go the stronger the downpours get, so the Mekong Delta and the paradise beaches of Phu Quoc are out. If you edge northwards, however, daily precipitation does drop. That's thanks to the Truong Son Range that puts a stopper to the rainclouds. Do watch out for another rainy period in the run-up to December in those parts, though – nomad hotspots like Hoi An and Hue are drenched in the few months before Christmas.
Finding places to stay in Vietnam
As Vietnam has gone from warzone to tourist favorite, its accommodation scene has boomed. On the islands in the south, there are deluxe hotels with infinity pools and sand-side cabanas. The heart of old Hanoi has become a hotspot for cool Airbnbs and aparthotels and hostels. Ho Chi Minh City has enticing guesthouses wedged into its narrow alleys. And adventurers can still spend days staying with local families up in the mountains of Sapa. 
Hotels.com/Booking.com/Agoda
One of the great things about this one being so easy on the travel budget is that digital nomads in Vietnam can even get by living in a hotel. Yep, the full-frills, king-bed, pool-on-the-side, breakfast-included shebang can cost as little as $40-50 a night. Those rates will plump up around Tet holidays and the Chinese New Year, but you're not likely to pay an arm and a leg for the extra services at any time of year.
Airbnb
Airbnb in Vietnam certainly ain't what it is back in the San Fran Bay Area, but the offering isn't half bad, either. The sharing economy service has taken off in most popular spots around the country. There's an abundance in Hoi An, for example. In that atmospheric city, you can expect everything from beach bungalows down by An Bang village to colonial-era flats in the middle of the town's bazaars. Naturally, Hanoi and Ho Chi Minh have stacks to boot.
As always with Airbnb, it pays to book your pad for a month or more. Big discounts of around 40-50% are common if you do that. Just be wary that it will max out the time on most Vietnam visas, so you'll probably find yourself staying in one destination the whole trip.
Get enquiring on Facebook and social media
Vietnam is relatively new to the world of digitized accommodation searching. Much of the quest is still totally offline. Short of being on the ground and knocking on any doors with a rental ad out front, however, there are Facebook groups that you can reach out to for tips on good areas, neighborhoods, and districts.
These are usually town- or city-specific. For example, you can click over to Hanoi Massive Housing (30k members) if you're on the hunt in the capital. In the historic city of Hoi An, there's Hoi An Expats (17k members). A quick search will reveal loads more, too.
Visas and documentation in Vietnam
Visa-free entry is pretty new to Vietnam, but these days it is possible to jet in and pass through immigration if you're from one of about 25 countries. They include the UK, France, Germany, Demark and Russia, who all get access for 15 days in total.
If that doesn't sound like long enough to get your taste of Vietnam, then be sure to fill out an e-visa before landing. That lets you stay up to 30 days, which means those long-term Airbnb rentals come into play. That also should be enough to plan a trip from north to south, taking in all the highlights of the country.
Strictly speaking, the above are solely for tourism purposes, but the reality is that they are the go-to option for most digital nomads in Vietnam. To play it safe, you'll need to apply for a working visa, which can be something of a nightmare in that it needs a sponsor in a business already in the country. (There are reports of these being routinely offered for a fee of around $450 USD through agencies, but you'll need to be extra careful that all service providers are legitimate and genuine.)
The top destinations for digital nomads in Vietnam
Hoi An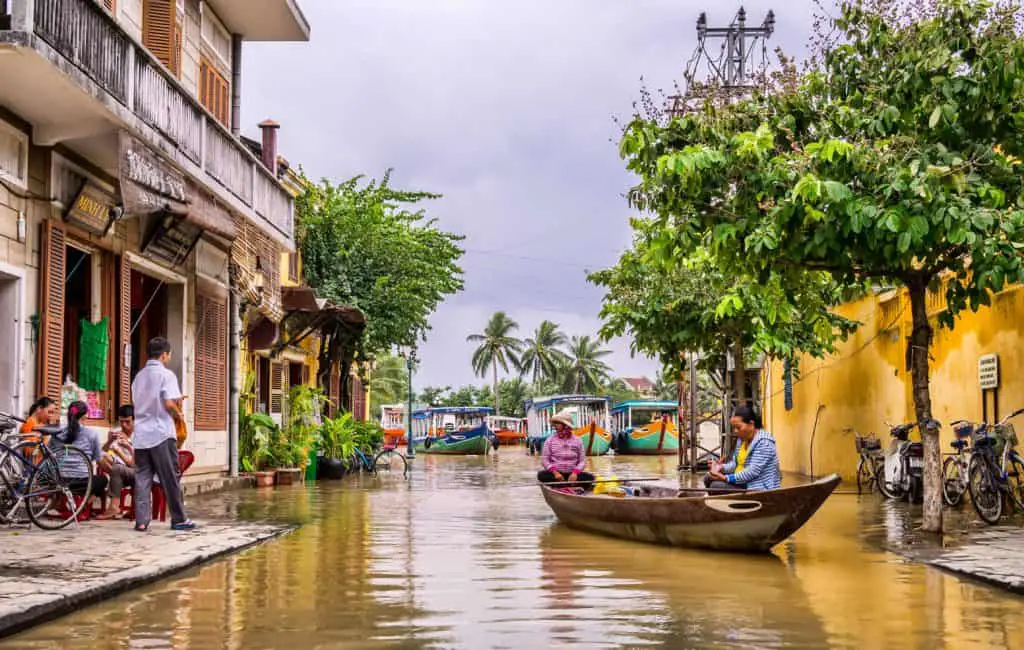 With one foot in the sea and the other on the wiggling riverways south of Da Nang, Hoi An certainly has one of the best locations of any Vietnamese town. But the highlights don't end there! This is a UNESCO World Heritage Site, famed for its fusion of French colonial, Japanese, Chinese, and local architectural styles. The old quarter is a loveable spot for working, with cafes and tailoring shops galore. But we fell in love with Tra Que Village last year, where you'll live surrounded by veg gardens and intriguing Buddhist shrines.
Hanoi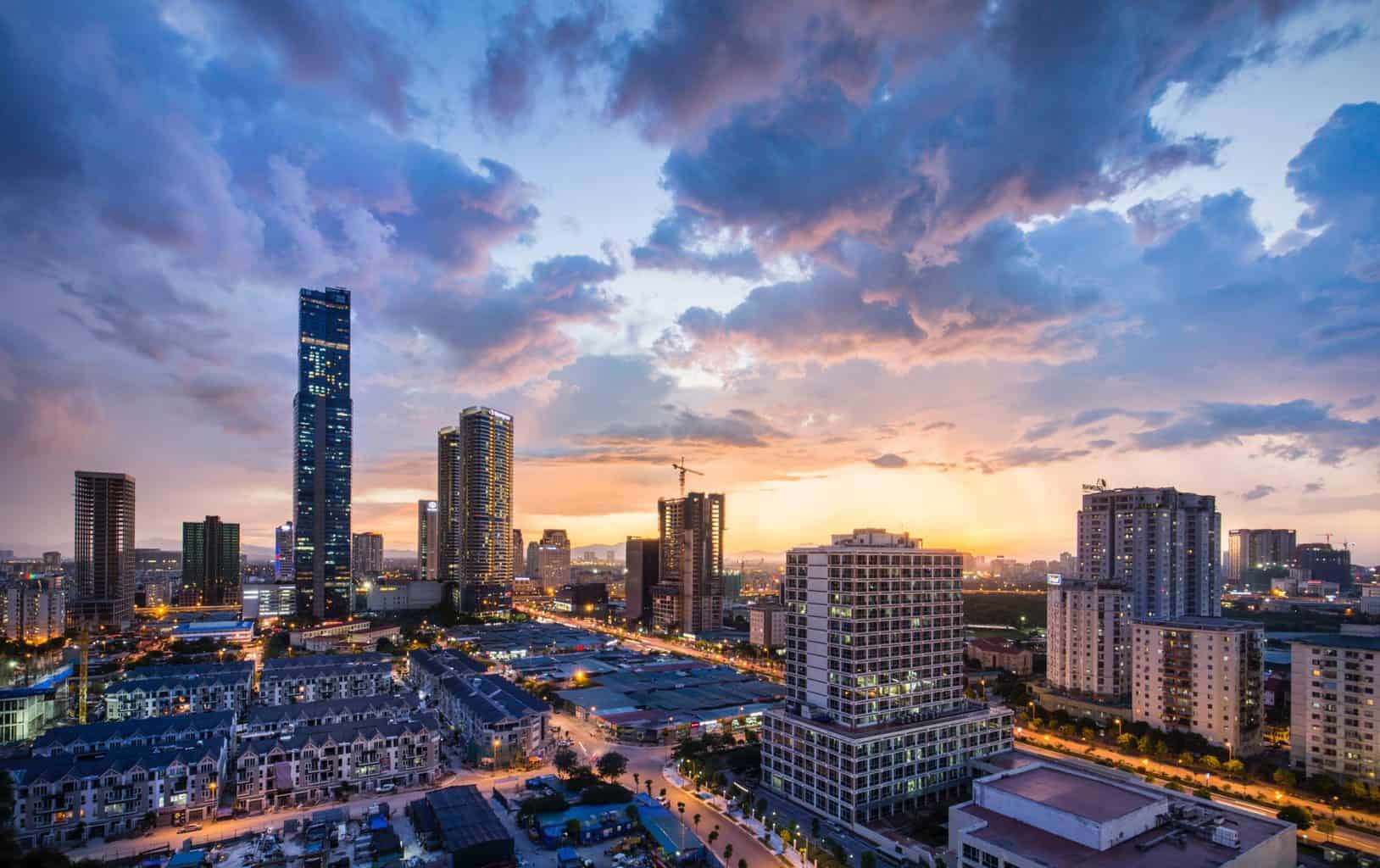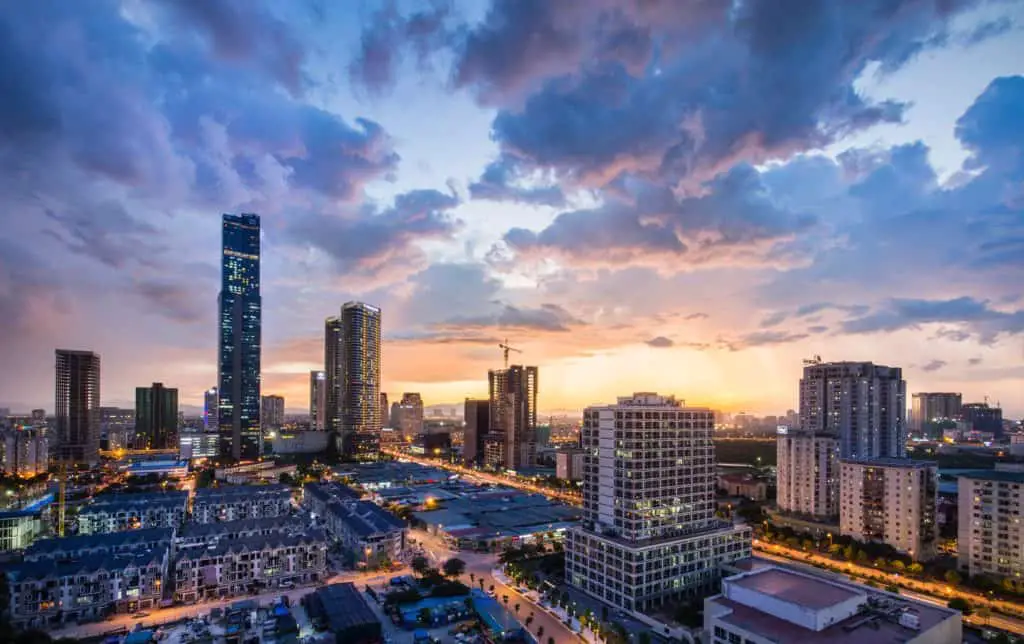 The bustling capital of Vietnam is a favorite among the co-work crowd. There's plenty to like about the city. First off, it is a real city. Pulsing streets filled with scooters, buzzing bazaars, shopping malls – it's all here. But Hanoi balances that out with serene lake-top temples and museums that chronicle the life and times of Ho Chi Minh himself. The best place to be is close to the Old Quarter, a hive of sellers and Vietnamese cafes.
Ho Chi Minh City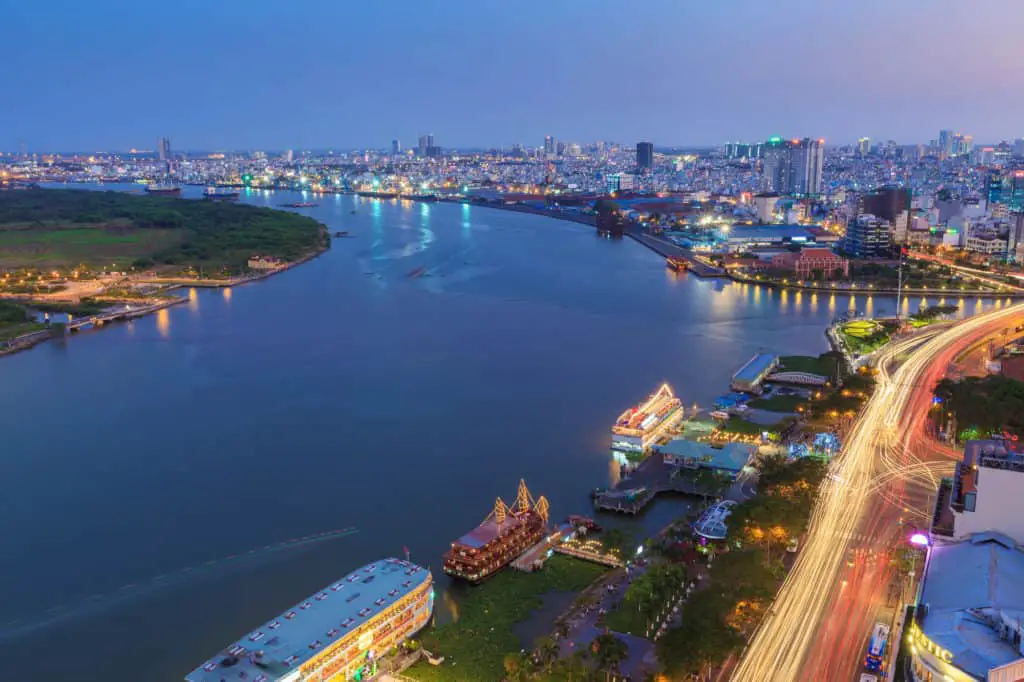 HCMC for short, this metropolis has been an expat gem ever since Vietnam went global – nope, even before. This was the home of the American forces during the war, and the town – once called Saigon – has always been fiercely different. To see what we mean, wander the streets to find Asian markets brimming with seafood stalls next to grand church spires that could have been pulled from Paris. Again, Ho Chi Minh is huge place, so this isn't for relaxing in a hammock by the sea!
Phu Quoc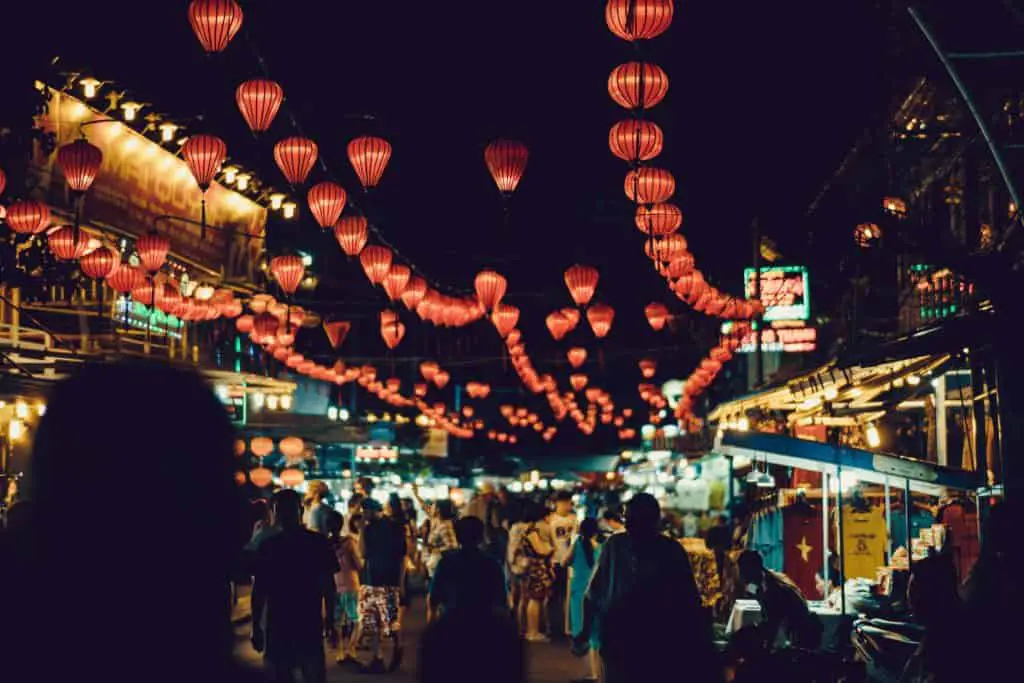 White-sand beaches and turquoise seas await in Phu Quoc. This is as close as Vietnam gets to the islands of Thailand, but it's a pretty good attempt. The whole west coast is now – rather shockingly – built up with huge resorts, but a week or so there can be great for recharging the batteries. Snorkeling, scuba, and boat trips are also musts in between work sessions and sunbathing…
Da Nang
If you want beaches but the buzz of the city, and want the history of Hoi An but not the old-world accommodations and vibe, Da Nang is surely the pick. It's a lovely, fast-moving metropolis that's also conveniently linked to the north-south rail line that lets you whizz across the whole country. Miles of wavy shoreline with shimmering sand only adds to the draw.
---
Feel free to add your tips, ideas, destinations or tricks in the comments below. We're always looking for more info to add to this ultimate guide to Vietnam for digital nomads!