In a country as large as the USA, it can get tricky narrowing down which national parks to explore during your adventure. Did you know that there are more than 400 protected parks within the USA territories? These landmarks expand across over 80 million acres of land, that's more than the size of Italy. So how do we discern where to go? Well, it really narrows down to how much there is to see, do, and the accessibility of these opportunities for any given traveler. So let's dive in!
Disclaimer: COVID 19 has reshaped the restrictions and regulations in respect to openings and availability of select park areas. I've linked each park's page so that you can explore the latest news on visitation at your leisure.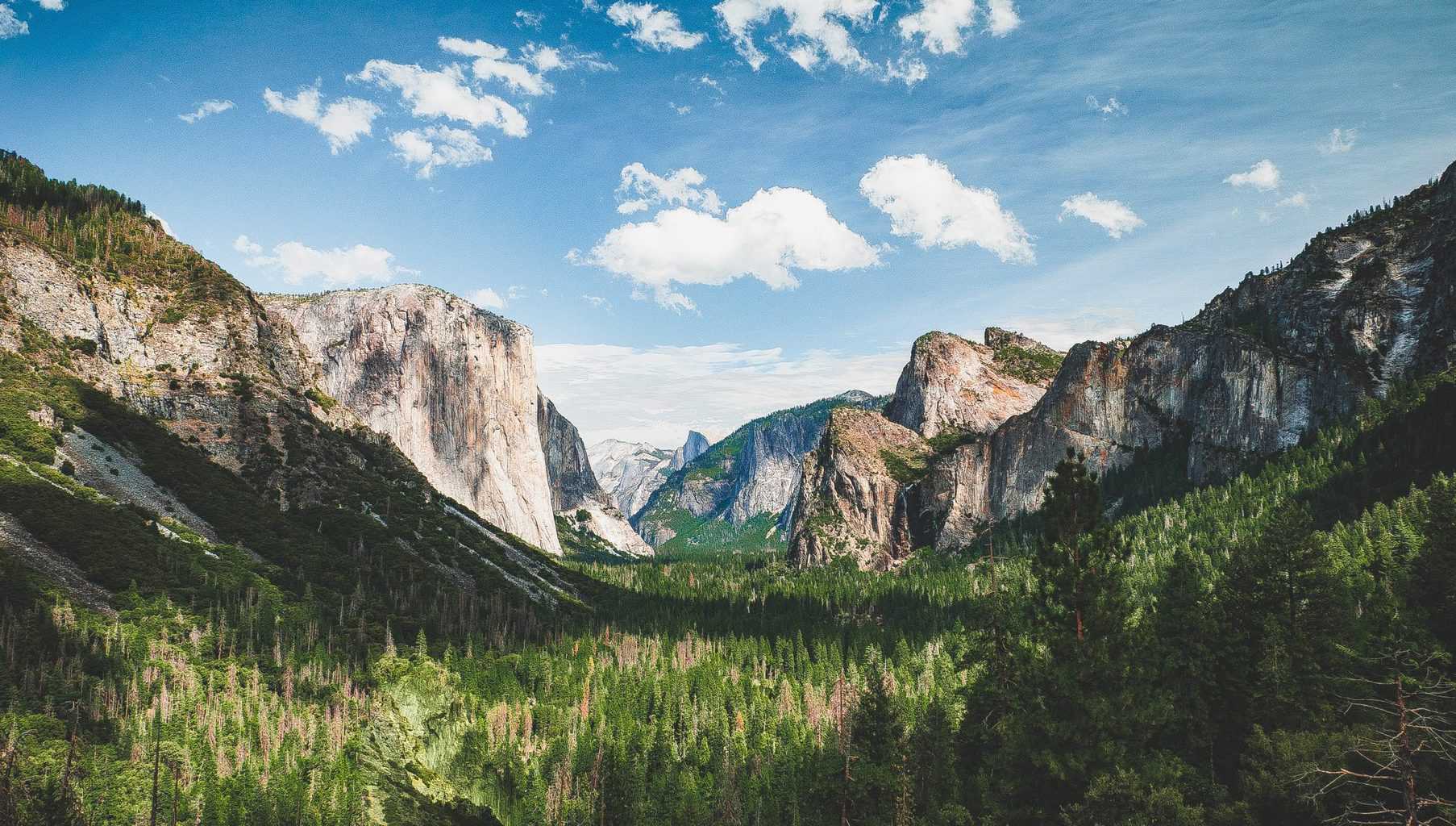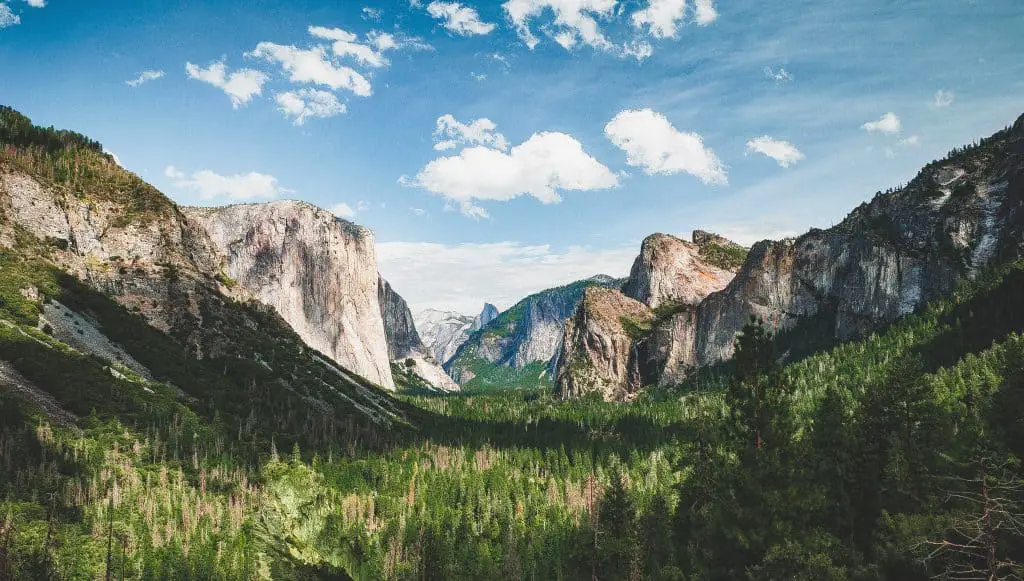 Located in the North-Eastern span of California, this pristine patch of wilderness sprawls across over 1,000 miles and offers adventure for everyone! Digital nomads will want a portable Wi-Fi device for any work-related Wi-Fi needs, as the park has spotty to no service in most places.
With that being said, there are loads outdoor experiences to enjoy as you relax and disconnect (fishing, camping, hiking, climbing). Wildlife is plentiful here and includes coyotes, mountain lions, bears, deer, sheep, bobcats, and an innumerable amount of birds and fish. The best times to visit would be spring (to spot baby animals emerging) and summer for the weather (snowfall in winter means many road closures).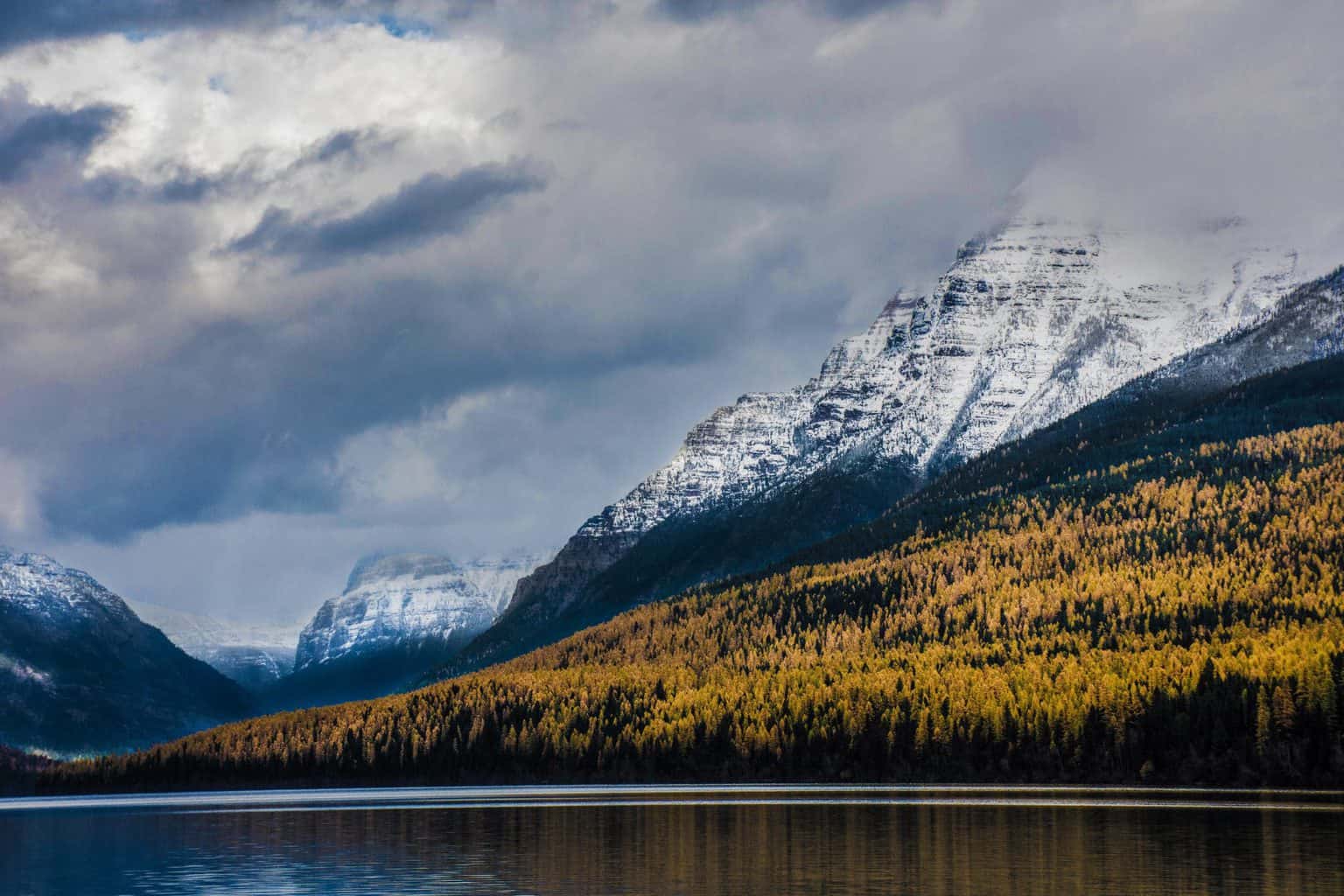 Even further north, you'll discover Montana and Canada's shared beauty, Glacier National Park. Arranging your trip for July / August will maximize your sunshine time, but spring offers the brave a special chance at witnessing the aurora borealis dancing among the stars. The infamous Going-to-the-Sun road grips Montana's Rocky Mountain range and is extremely popular, allowing travelers to take in loads of scenery (albeit while dealing with some traffic). Visitor favorites include beauties like the highest accessible point, Logan Pass, and stunning Lake McDonald.
Camping, hiking, biking, and canoeing are all available for adventurers. While in the wilderness, you may spot wolves, bears, wolverines, coyotes, moose, lynx, and elk among others. Visitor centers are sparsely located incase a Wi-Fi need should occur, but your best bet is again going to be a portable device.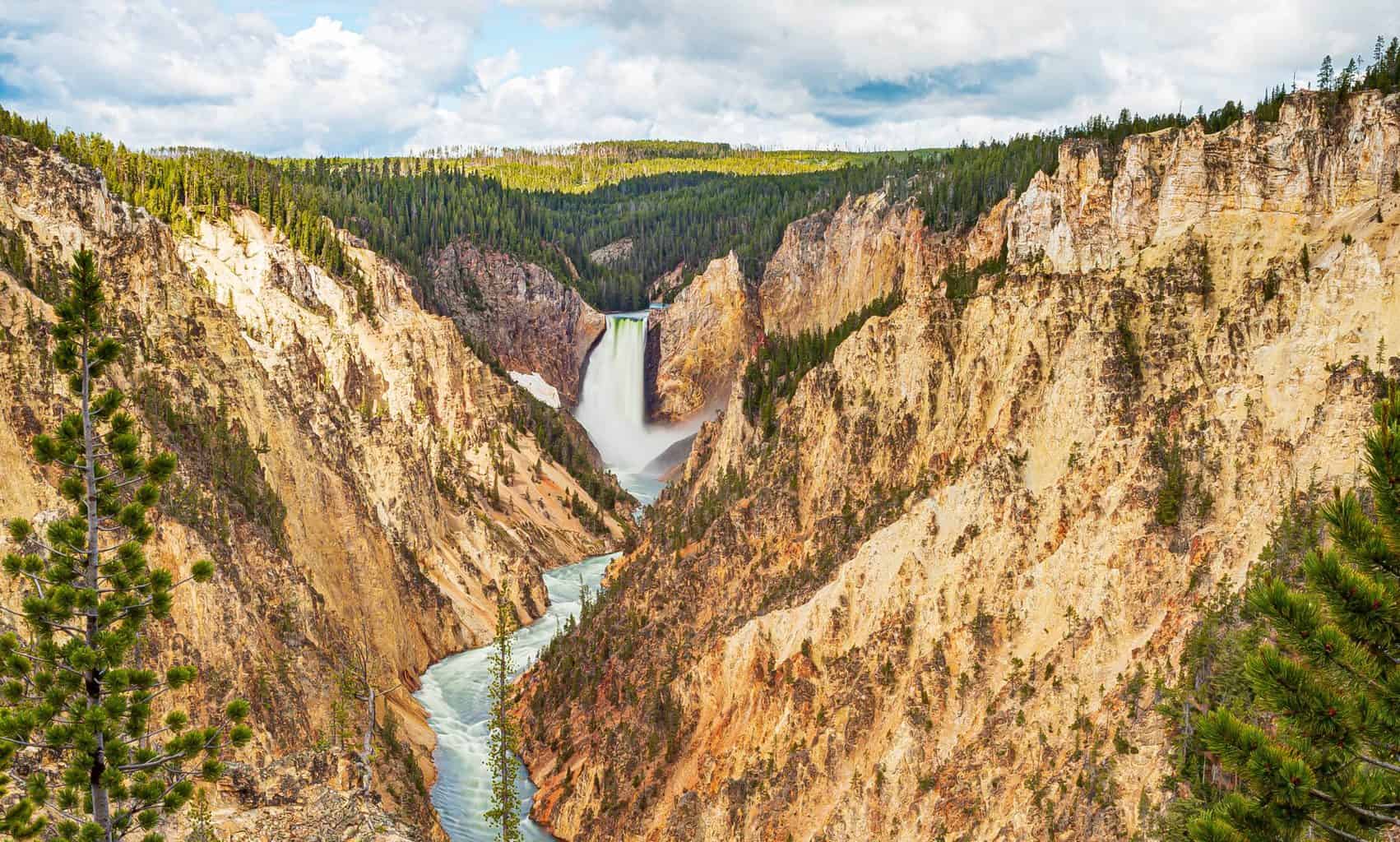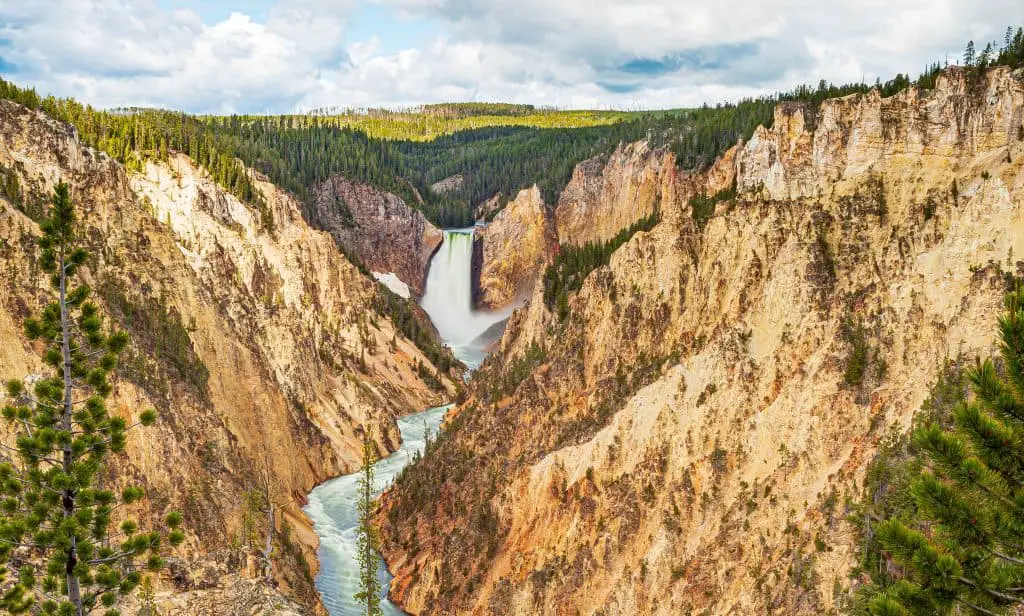 They say the west is the best, right? Well in the USA, this reigns true.  Converging between Wyoming, Idaho, and Montana is the famously gorgeous Yellowstone National Park. Better yet, it's only 6 hours from our aforementioned gem, Glacier (and its south entrance connects to the next park on our list, Grand Teton!). Summertime (June-August) will be ideal camping weather, but to avoid crowds visitors might want to chance a shoulder season in the spring or fall.
Like other parks, Yellowstone provides nomads with an optimized road to hit many of the must-sees, called the Grand Loop. Geyser basins, hot springs, waterfalls, canyons, and picturesque streams amid wildflowers are all available for your exploration along this loop.
Animals that can be spotted here are much like the other parks of the northwestern USA region, including bears, wolves, deer, bison, goats, and lynx. Outdoor lovers can camp their hearts out in the fresh air, or choose from activities like hiking, fishing, and rafting.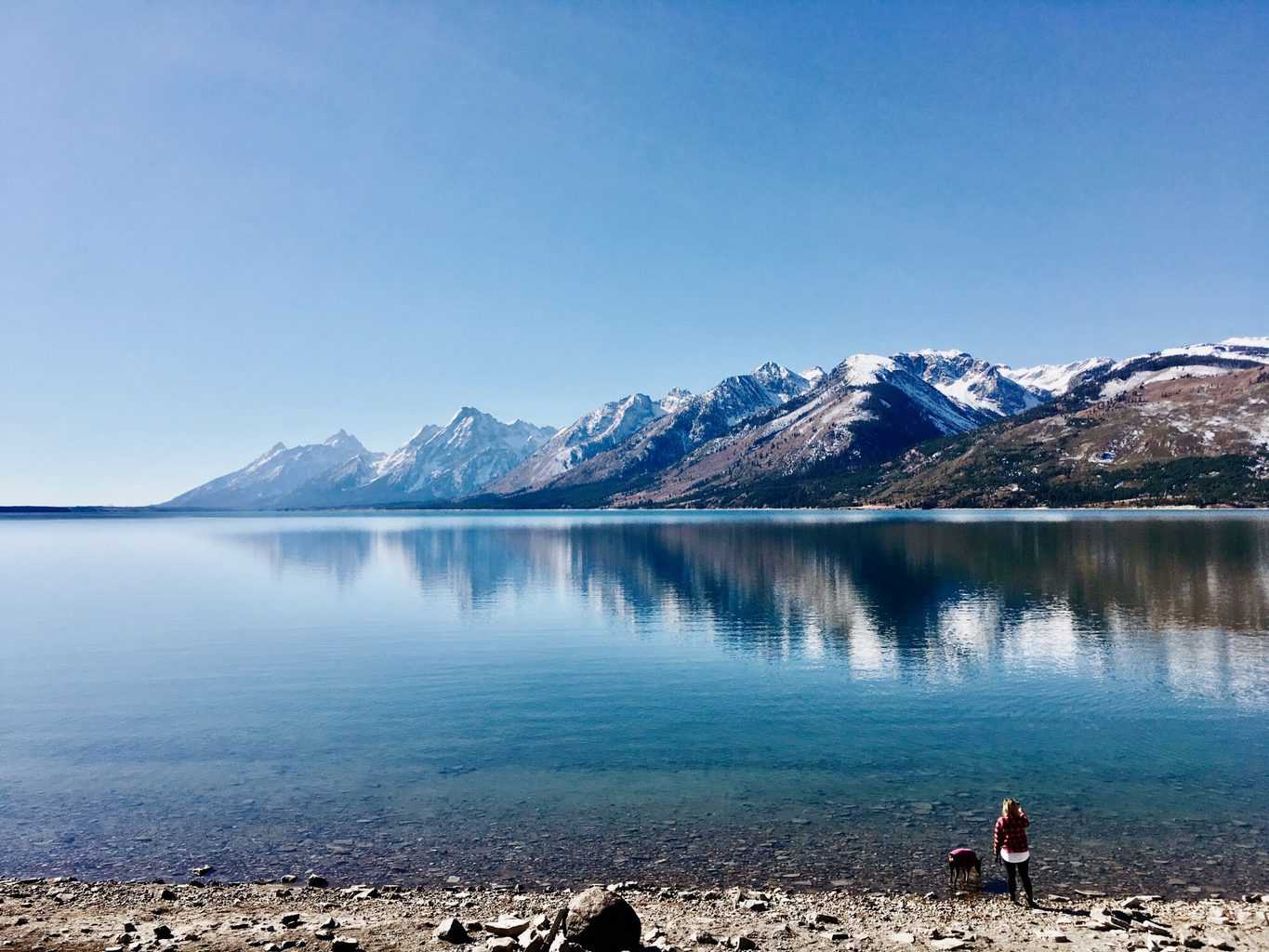 A hop, skip, and slight jump away from Yellowstone lies the Grand Tetons.  Merely 10 minutes away, you'd be crazy not to explore both options if you have the time! There is a fee to enter the Tetons, but the views pay it forward and then some.
Take a tour, do some climbing, go horseback riding, or cast your fishing line, this oasis is full of options. Camping and cabins are also available in the warmer seasons to rent, for those that want to extend their stays.
In the southwest, digital nomads can witness the awe-inspiring, largest canyon in the USA. History lovers can learn more about the geological wonders that showcase through layers of rock carved by wind and water over millions of years.
The adrenaline seekers can embark on a hike to the canyon's floor, where camping lodges or backcountry options are available with permits. Shoulder seasons (spring and fall) will be your best bet for avoiding crowds of tourists. If you're looking for a different perspective, try a helicopter tour for a bird's eye view of this wonder. Other cool spots to check out nearby include the Petrified Forest and Havasu Falls.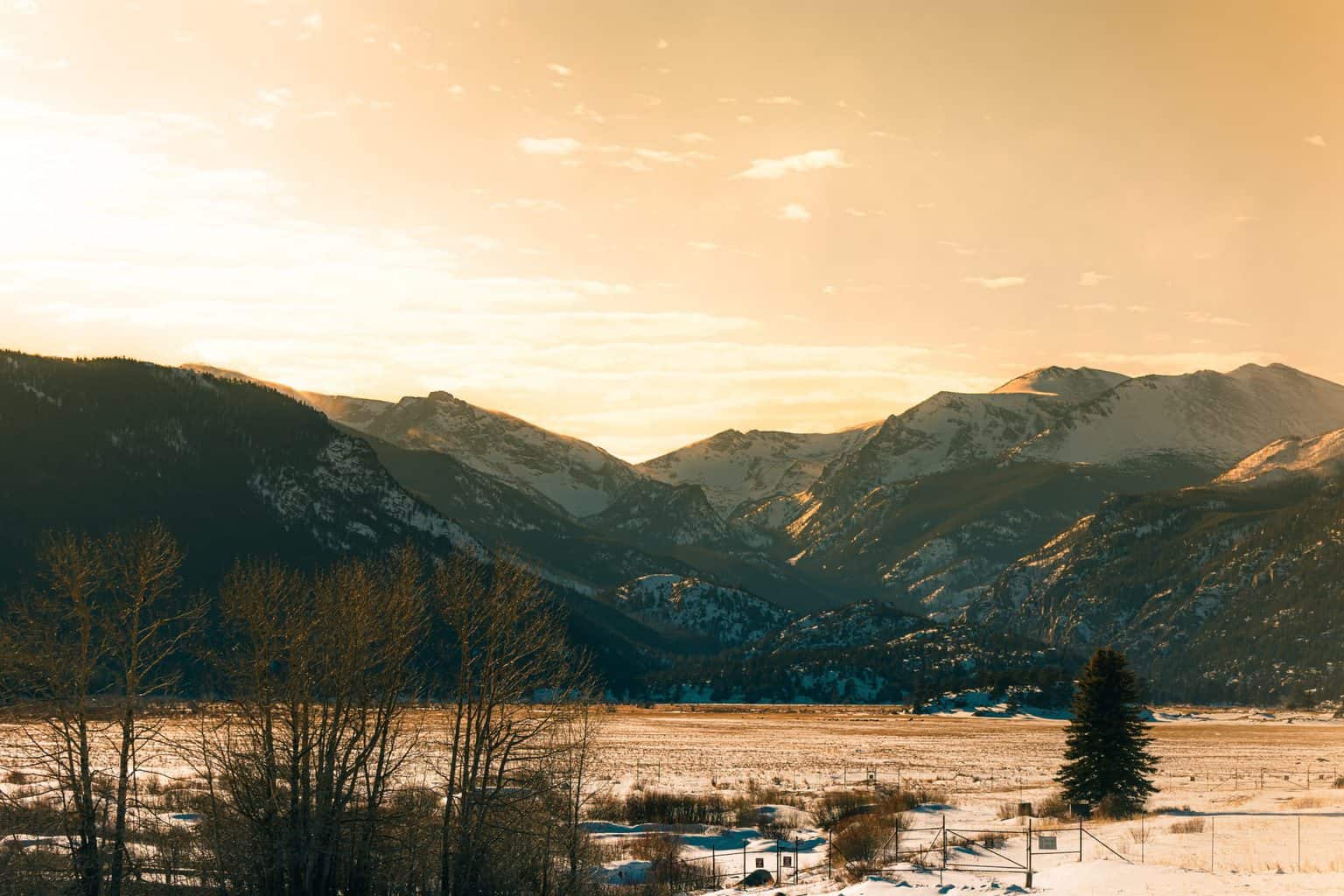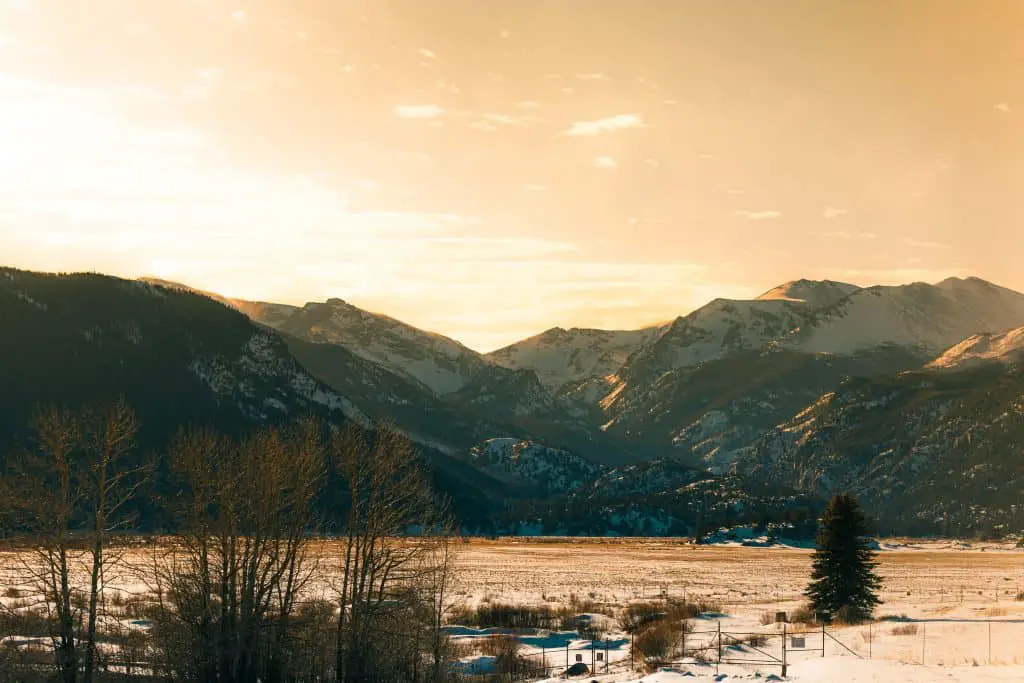 Colorful Colorado is outstanding for many reasons, but above all its piece de resistance is, of course, the rocky mountain range. The easy and free access into the park, along with an abundance of well-kept hiking trails; make it a fantastic option for digital nomads.
Summer and spring will be ideal for hiking, but travelers can also be seen in the colder seasons shredding the slopes. Accommodation is plentiful and Wi-Fi accessibility can be finicky but happily surprising. Some of the well-known hot spots to check out are Trail Ridge Road, Longs Peak, and Bear Lake! Do be mindful that bears, wolves, deer, sheep, and cougars all call this park home as well.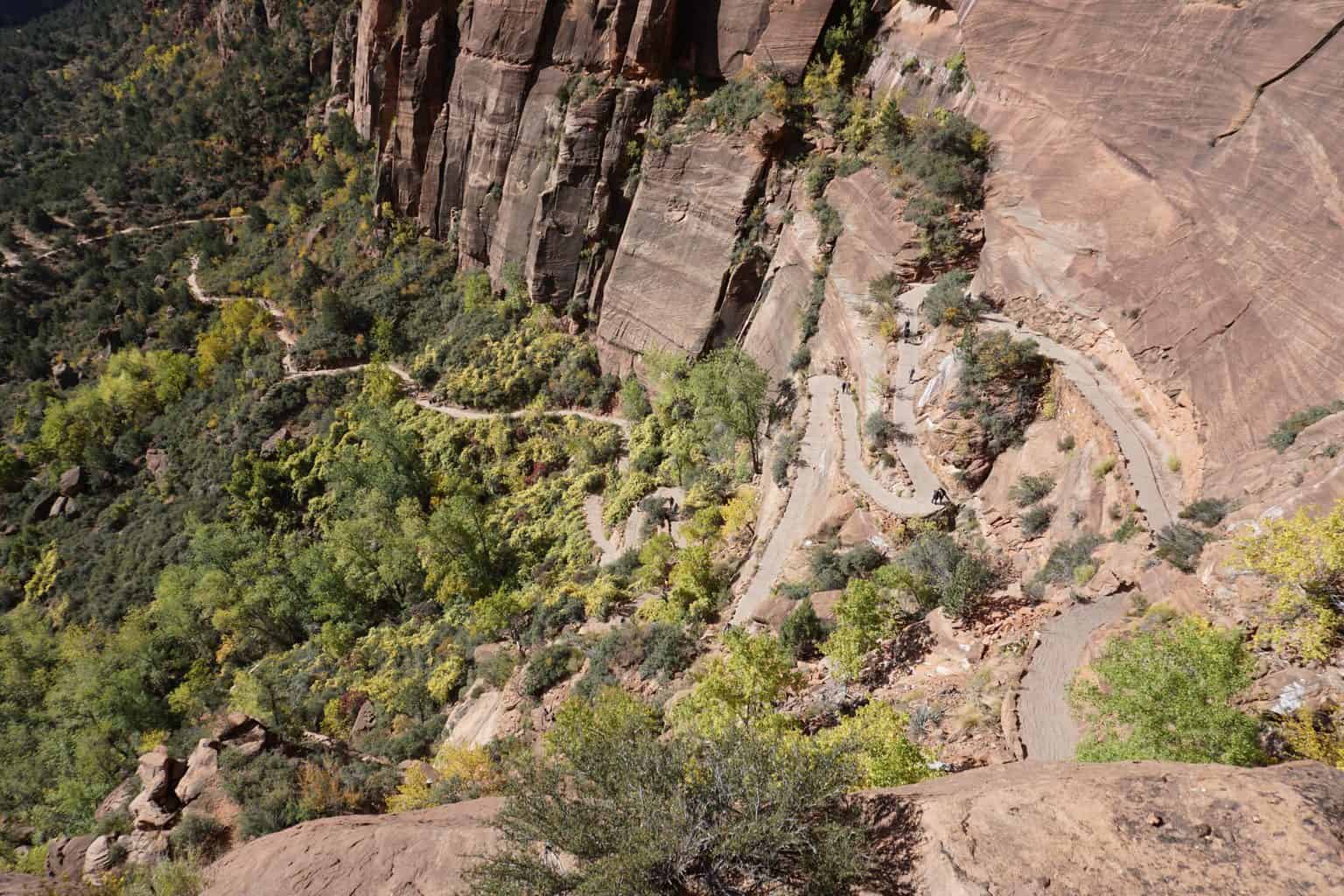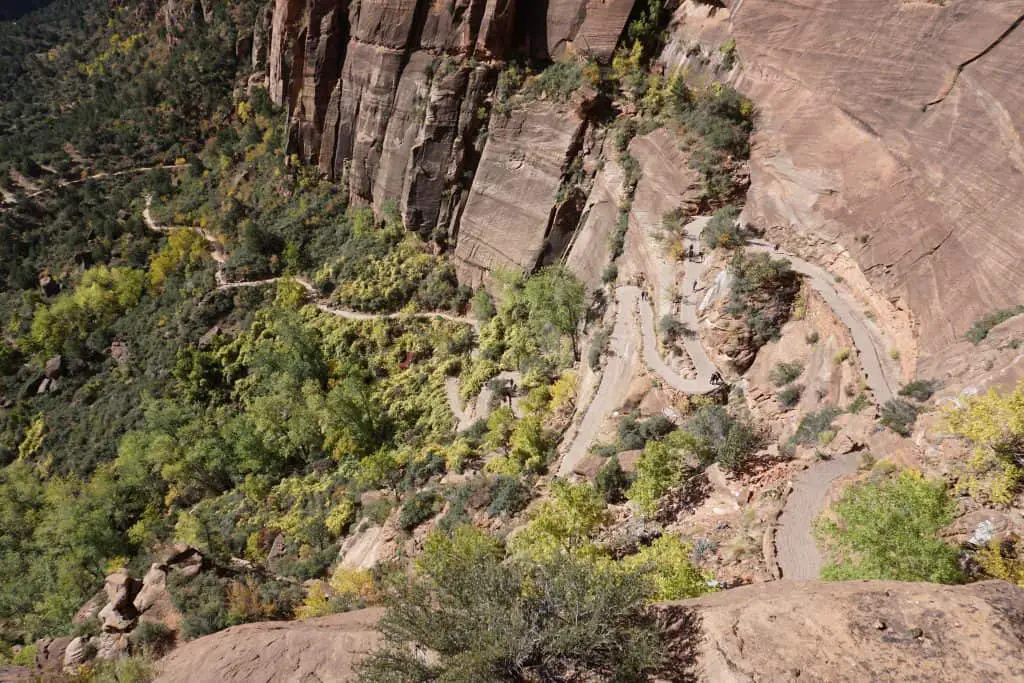 Hikers and climbers of all levels will be thrilled in this plethora of ridges, canyons, and cliffs ripe for your enjoyment! Located in southern Utah, the desert sun casts otherworldly shadows across the red ground amid twisted rocks carved by years of weathering.  
The Emerald Pools are a fan-favorite, offering a change of scenery along the short trail loops. Travelers should also take note that the mesmerizing "Red Wave", in the Coyote Buttes North, is a mere 30 minutes from Zion!
Others that are far less accessible but hold an immense amount of beauty are Haleakalā National Park in Hawaii and Denali National Park in Alaska. These journeys would require quite a bit more planning and saving for the everyday nomad, but the extreme landscapes and breath-taking views are worthwhile!