Bursting with culture, rich with history, and astoundingly affordable, Poland could just be the perfect nomad destination you've never considered. Ranging from the craggy Tatra Mountains of the south to the windswept sands of the Baltic Sea in the north, it's one huge cut-out of Europe. Between its boundaries are buzzing cities, rustic farmlands, and wonderful lake districts. There's just so much to explore.
It's hard to believe that Poland only entered the global fold relatively recently. Like so many other countries under the control of the USSR, it hid behind the Iron Curtain until the fall of the Berlin Wall. The 1990s and 2000s saw impressive growth after that. Today, Poland is transforming into one of Europe's bona fide tech hubs, with corporations and start ups flocking to make the most of a creative and young workforce.
For digital nomads, Poland's looking more attractive than ever before. Banished are sluggish web connections. Gone are the grimy accommodations. Instead, there are chic flat rentals in cool cities like Warsaw and Krakow. There are co-working spaces with window views over UNESCO sites. There's diverse dining, glorious backcountry, and some of the cheapest living costs on the continent.
Poland for digital nomads at a glance
Pros
Super cheap.
Amazing historical sites.
Fun nightlife.
Cons
Air pollution.
Humid summers.
Freezing winters.
The cost of living in Poland
There's no doubt about it – Poland is up there with the cheapest places in Europe.
Unlike its near neighbor of Slovakia, Poland wasn't added to the Eurozone when it embarked on EU membership back in 2004. That means prices here haven't jolted skywards in line with continental norms. So, grab some zloty (PLN) and get ready for some of the best bargains you'll find in any DN destination around the globe…
…not so fast! Yes – the cost of living for digital nomads in Poland is cheap. But it's not deserts of India cheap. What's more, prices seem to be swelling year on year – that's just how fast the economy is moving. And you'll often catch premiums on everything from short-term flat rentals to food in the cities that really draw the DNs (Krakow, Warsaw, Gdansk).
Some example price tags that you can expect to find as a digital nomad in Poland as of 2019/2020 are:
A one-bedroom flat rental via Airbnb in Krakow during the summer: 3500 PLN/month ($900)
A meal in a midrange restaurant with a beer: 50 PLN ($12.70)
Probably the cheapest beer you'll find in Warsaw: 4,50 PLN ($1.15)
A coffee in a roastery café: 8 PLN ($2)
The weather in Poland
Four full seasons means this corner of north-central Europe throws everything at ya! Yep, digital nomads in Poland will need to pack a full whack of a wardrobe if they intend on staying 365 days. From hot, humid summers where you'll beg for aircon to subzero winters that would give even a Torontonian a run for their money, the climate hits some pretty hefty extremes.
Summer
The most popular time for travelers in Poland is between June and August. But it's certainly not the nicest time of year in terms of weather. Continental storms drift over from Russia to bring thunder like clockwork around the early afternoon. It can get sticky and hot…like, really hot (think 35+ Celsius). That said, open-air bars and days on the Baltic Coast do help to balance things out!
Autumn
They call the Polish fall the Golden Autumn. You'll see it on the forests of the eastern provinces and in the parks of Krakow come September – everything turns a glorious shade of ochre-orange-yellow. It's beautiful. Temperatures drop a little too, making this time of the year one of the most attractive of all.
Winter
Digital nomads in Poland for the winter will need to be armed with thermal underlayers and big boots. Some days, thermometers can crash more than 20 Celsius below. And there's snow – loads of it. Of course, there's a charm about the winter. You can settle and work in cozy cafés warmed by fire. You can drink in hidden underground bars without worrying about missing the sun. And you can even spend weekends skiing in Poland – mostly down south around Krakow and Zakopane.
Spring
The snows rarely melt until April. Then, you get to watch Poland come to life. In the Tatra Mountains, that means weekends of hunting crocus blooms in rustic highland valleys. In Warsaw, it's when the joggers and the picnickers return to Lazienki Park. Come late spring, you can usually don tees and shorts and make for outdoor cafes for those al fresco days at the laptop once more.
Finding places to stay in Poland
Digital nomads in Poland shouldn't have a hard time finding somewhere to live. The Airbnb effect (love it or hate it) is clear in urban areas. Whole districts are bursting at the seams with stylish lettings that are up for grabs on both short- and long-term contracts.
Try to steer clear of accommodation hunts in cities like Lodz, Wroclaw, Gdansk, Krakow, and Warsaw in September and January. That's when the students flock back into town, so prices creep skywards, and potential rentals are typically snapped up at the first viewing.
It's common for flats to have rates that include bills, but you might also have to pay extra. For the cheapest heating (important in the winter), find a place that has city heating. For internet, always pre-check that your flat is in an area served by high-speed lines (fiber has been slow to get to the old towns).
Airbnb
Trusty Airbnb is a doozy of an accommodation tool in Poland's urban areas. A new flat with chic interiors, plush beds, and good views is always on the menu in the major cities. Loads have wallet-friendly monthly discounts to boot, so you're sometimes looking at the same rates for four weeks as you'd pay on a long-term let.
Erasmusu
Erasmusu is a handy tool that was actually set up to help Erasmus students nail down somewhere to live in cities with universities that participate in the Euro-wide exchange scheme. Strictly speaking, the listings should be reserved for undergraduates, but we've heard stories of digital nomads in Poland getting success too.
Gumtree
The key to getting a great deal on a flat rental in Poland is often in cutting out the agency. You won't have to pay any finder's fee, there are no associated monthly costs, and it's likely that any contract commitments will be shorter. A great place to do this is on Polish Gumtree. Head to the flat listings and choose the filter 'właściciel'. It'll only return the flats that put you in direct contact with the owner.
Visas and documentation in Poland
Poland is a member of the EU and the Schengen Zone, which means EU citizens are free to live, work, settle, fall in love – you name it – without applying for any special status.
US nationals and those from countries that aren't covered by EU laws will need to score a Schengen Visa before being allowed to travel in the region. That offers entry to all Schengen countries (there are 26 of them!) for up to 90 days in any 180-day period. A select few countries won't need to apply for a visa (check details here).
The Schengen visa solely covers travel, visits to relatives, and tourism. DNs will need to think about applying for country-specific visas that will allow them to ply their trade. That should be easy enough in Poland, but might mean navigating some language barriers and a little red tape.
The top destinations for digital nomads in Poland
And now the fun part…the best places for digital nomads in Poland. Will it be the cobbled lanes of Krakow? Will it be the buzzing metropolis of Warsaw? Will it be the snow-doused Tatra Mountains and their craggy peaks? You decide…
Krakow (city)
Gothic churches tower through the skyline and vast medieval plazas bustle with pretzel touts and dumpling shops in lovely Krakow. There's a reason this is one of Poland's most visited cities – it's simply gorgeous. Yes, the crowds can get unbearable in the midsummer, but dodge the Old Town and make for lively Kazimierz district and you'll find roastery cafes filled with students and locals. For escapes, some of the best skiing in Poland is within reach, and so is Ojcow National Park. In the evenings, Krakow's nightlife is a legendary bout of vodka and cheap beer with a good expat contingent!
Warsaw (city)
Warsaw is the city that's leading headlong into the future. Now a well-established creative hub for start outs and ad agencies, there's certainly the right vibe here for digital nomads in Poland. It's much more modern than its cultural compadre, Krakow. The Old Town is a post-WWII reconstruction, so the vibe is really focused on hipster areas like Praga and Mokotow. Great dining, elegant parks, and some of the top co-working in the country help make it a doozy.
Gdansk (city)
There's shed loads going for Gdansk. For starters, it's pretty much the only city for digital nomads in Poland that's got access to the sea. Miles and miles of powdery beaches extend along the Baltic here. It's cold water but lovely in the height of summer. There's also a gorgeous Old Town area with one of the largest churches in Europe. And you'll find a town that's confident and boisterous, with a hipster edge and loads of buzzy bars that often don't close until…well, ever!
Zakopane (town)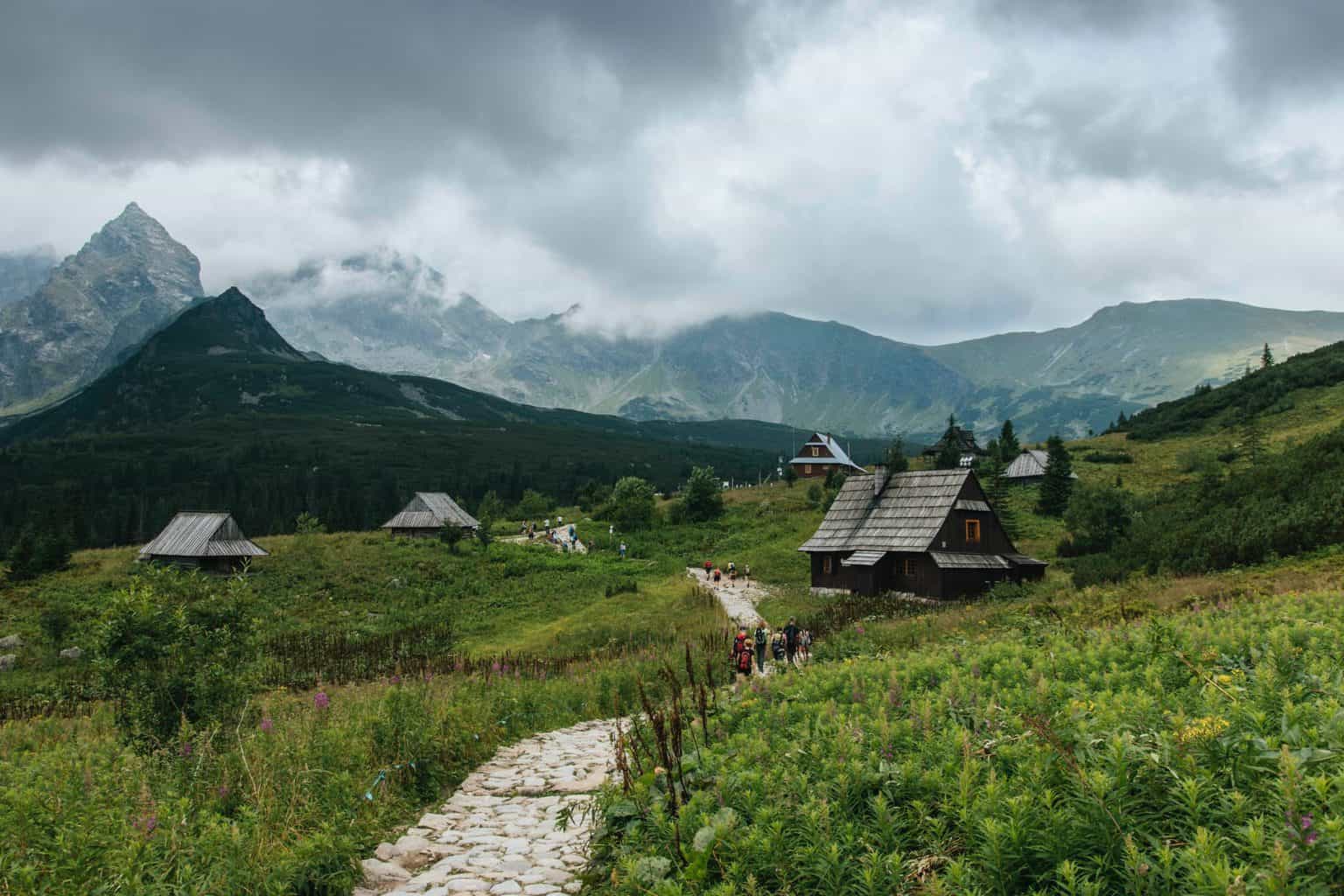 Steep-roofed cottages meet fire-warmed taverns that serve sheep's cheese and potato pancakes in Zakopane. This is the charming highland capital of the Tatra Mountains. It's in the middle of Poland's ski region, so DNs here can enjoy weekends on the piste between December and March. In the summer, it's a hiking mecca. Hundreds of miles of trails lead out from the centre to the Carpathians, over mountains like Rysy and Kasprowy.
Wroclaw (city)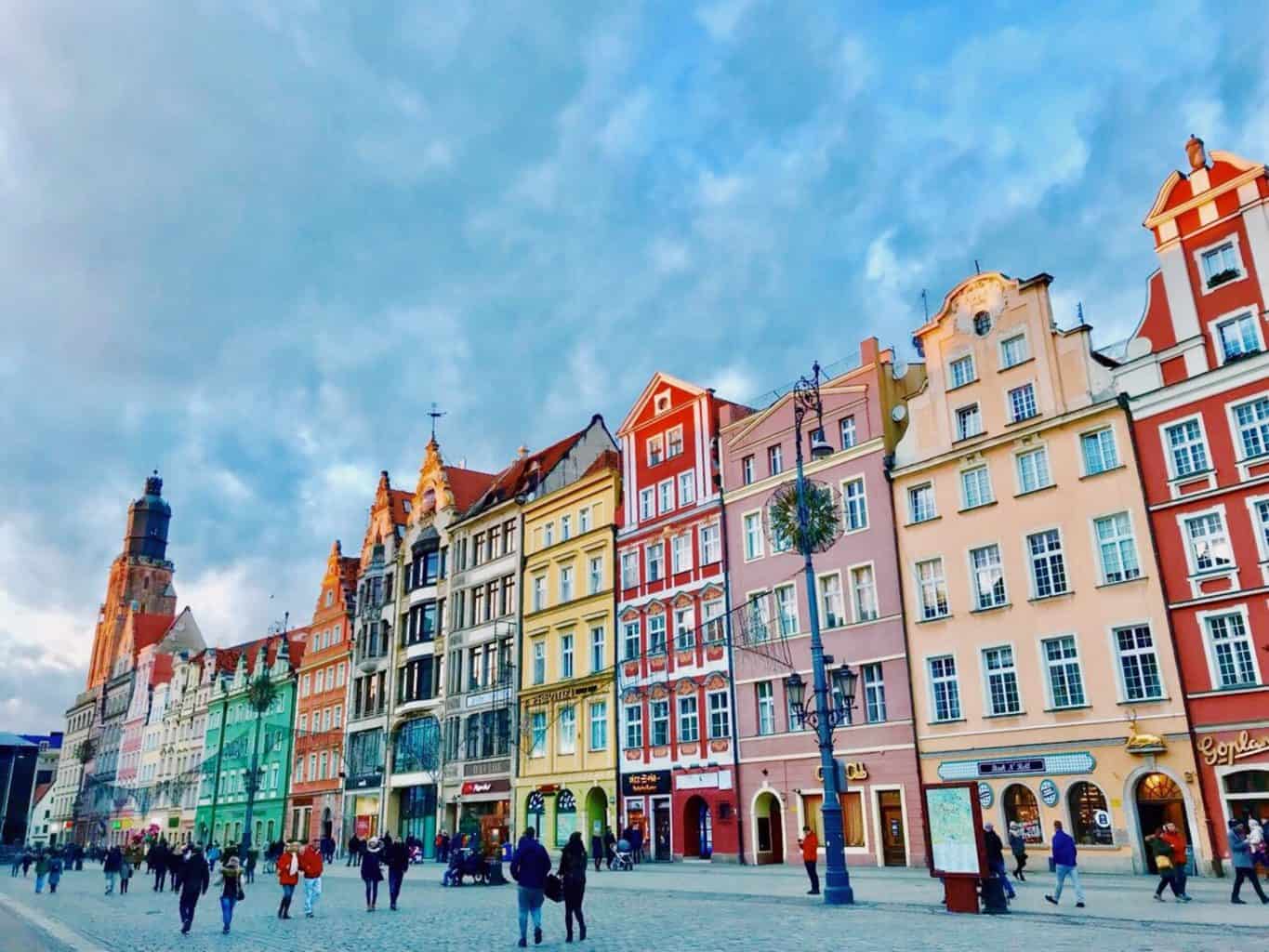 A favorite weekend escape that's indelibly local, the city of Wroclaw is in the heart of Silesia in south-western Poland. It's a curious and charming place, spread over small islets in the Oder River. Here, one hosts a grand cathedral. There, one's filled with crowds of dog walkers. The Old Town is a compact historical district with a lovely market square and some lively beer halls to boot. Prices in Wroclaw tend to be lower than in nearby Krakow.
If you can think of anything to add to this ultimate guide for digital nomads in Poland, we'd love to hear it in the comments below!