Becoming a digital nomad is a huge feat in itself.  For those brave enough to venture down this long and winding road, choosing the best location for you becomes the next step. All over the world are foreign cities primed to cater to the needs of digital freelancers; you just have to know where to look.
We've compiled a best-of-the-best list here to help you narrow down your search and succeed at your dream!
Ubud, Bali
Penny savers, rejoice! Bali is ready to welcome you with open arms. This unreal utopia of beauty also happens to be one of the cheapest places to live for expats.
Digital nomads can reasonably afford accommodation in gorgeous villas for extended stays. The culturally curious will be in awe of the unique and spiritual connection the Balinese have with their roots and this island.
Food: Average dinner is between $5-7 USD (even cheaper at food stalls).  If you're not used to an extra kick, ask for your food with less / no spices or you may wind up sweating over your meal.
Weather: You'll experience two seasons, dry and wet. April – October is the dry season with the best temperatures. You may encounter heavy rain November – March.
Nightlife: You may have to do some hunting; this is more of a spiritual sanctuary then a party scene. Some bars are open late on weekends but options are limited.
MORE:
Bali for Digital Nomad – An ultimate guide
Lisbon, Portugal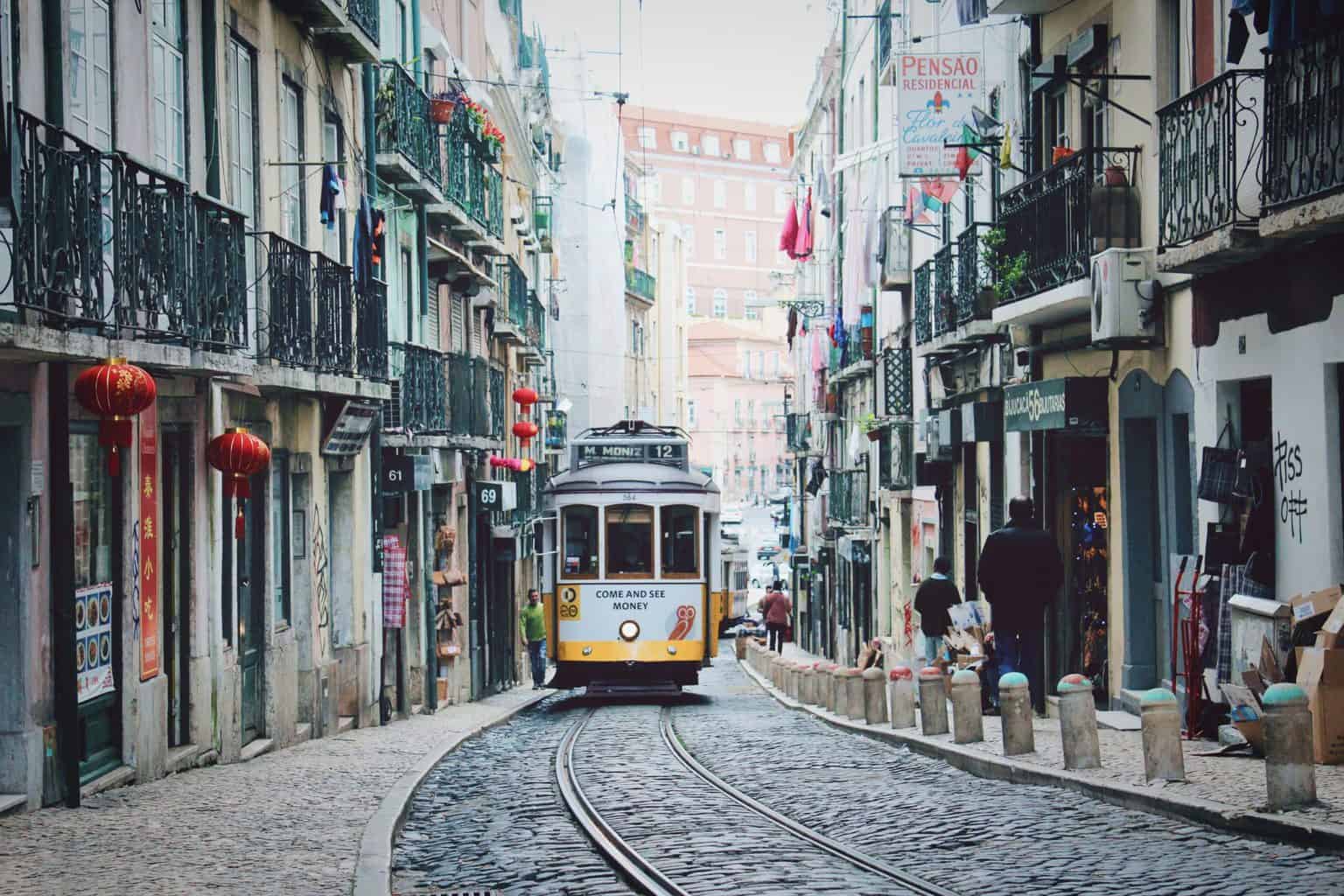 This seaside city is a hot landing strip for those with an affinity for European style on a budget. Lisbon offers digital nomads a safe place to spread their wings online and catch some waves by the shore (Costa da Caparica is a local favorite). 
If you don't speak Portuguese, fear not. Most locals understand and can speak English.
Food: Average dinner is between $9-11 USD (indulge on some fresh sangria at least once – it's worth it!)
Weather: Your best bet for soaking up the sun is March-June, however it's pretty much gorgeous here year round.
Nightlife: Head to the Bairro Alto neighborhood for an outstanding Fado performance or Incógnito in Caise do Sodré for clubbing.
MORE:
Portugal for Digital Nomad – An ultimate guide
Prague, Czech Republic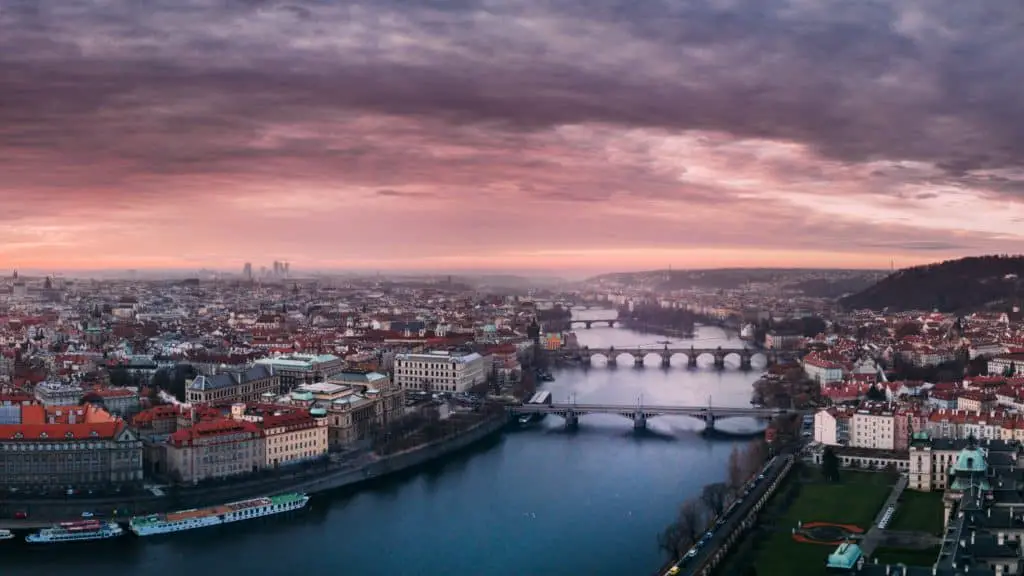 Prague's gothic vibes are easily palpable as soon as you step into the city (no, we don't mean locals clad in black eyeliner and Van Halen t-shirts). The preservation of the historical architecture that molds this urban landscape manages to create a fairytale like feeling. And while the old is still treasured, this metropolis has made way for the new.
Tech dependent workers will also find themselves closely located to many neighboring countries and cities (Dresden, Berlin, Vienna) for their weekend adventures.
Food: Average dinner is between $9-$11 USD. And don't forget to eat at least one Trdelník chimney cake (or ten).
Weather: You'll encounter all four seasons in Prague. But snow isn't that bad when you can visit gorgeous Christmas markets!
Nightlife: Try absinthe, meet the dogs at Vznorkova bar, or enjoy an upscale cocktail at Hemingway Bar.
Budapest, Hungary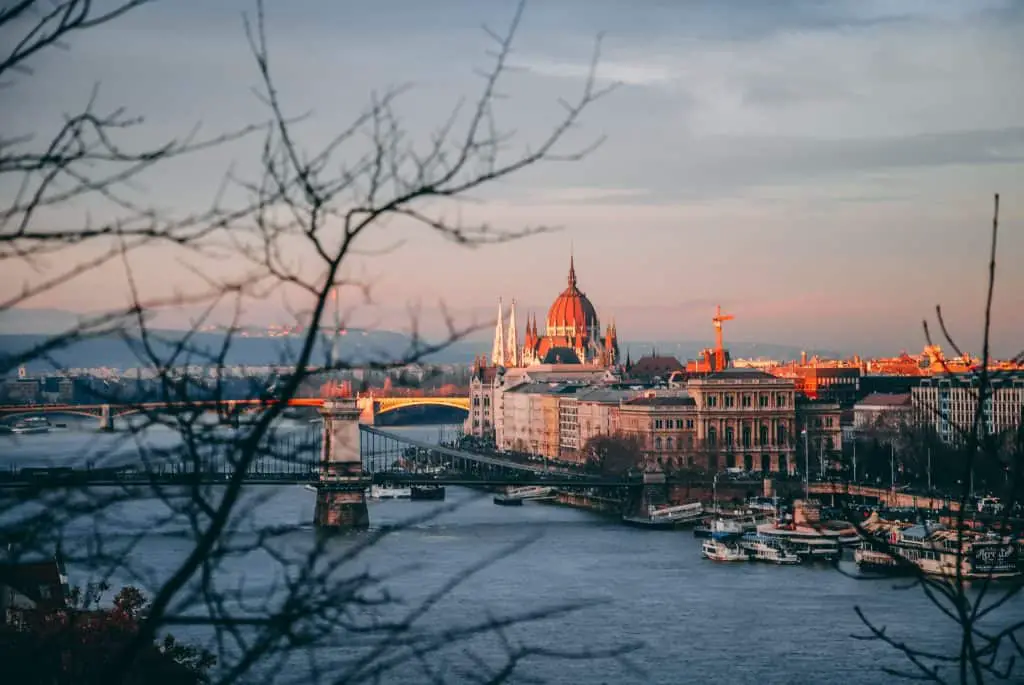 Like many eastern European countries, this metropolis has risen in popularity because of its discounted price tag.
Budapest is actually a municipality formed from two cities separated by the Danube River many years ago, Buda and Pest. Buda will be quieter and neighborhood focused. Pest will be convenient for seeing the major sights and meeting new people.
Food: Average dinner is between $8-10 USD (cheapest if you stay away from the tourist spots at the river).
Weather: Spring, summer, winter, and fall will all have their turn in Budapest but are typically mild.
Nightlife: Traveler favorites include the ruin bar Szimpla Kert and club Instant.
Medellin, Colombia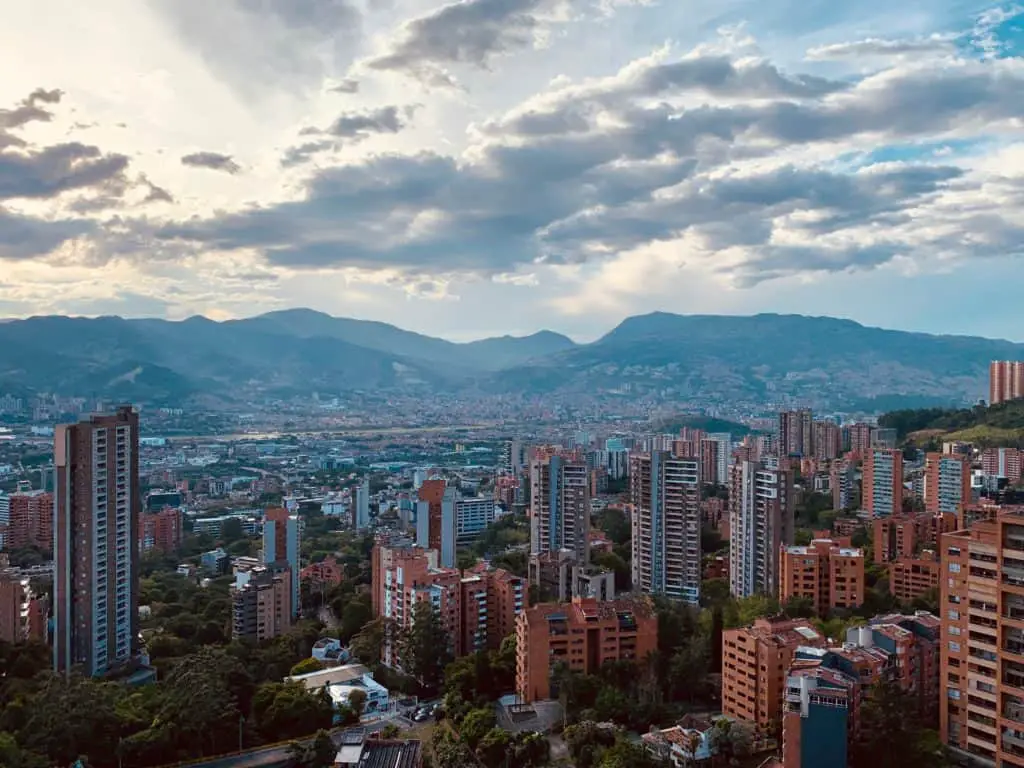 Throw away your preconceived notions of what Colombia represents. For many people the fear here lies in a history of safety risks or drugs. Medellin, otherwise known as the City of Eternal Spring, has worked hard to change this perception and it shows (especially with the installment of efficient public transport).
Connectivity is reliable, locals are friendly, climate is fantastic, and living is cheap.
Food: Average dinner is between $7-9 USD (order a Bandeja Paisa for a taste of traditional flavors).
Weather: Medellin's name "the City of Eternal Spring" isn't for nothing. You may encounter some odd pockets but for the most part the city is pleasant and sunny.
Nightlife: The El Poblado neighborhood will provide you with all of your dancing and entertainment needs.
Chiang Mai, Thailand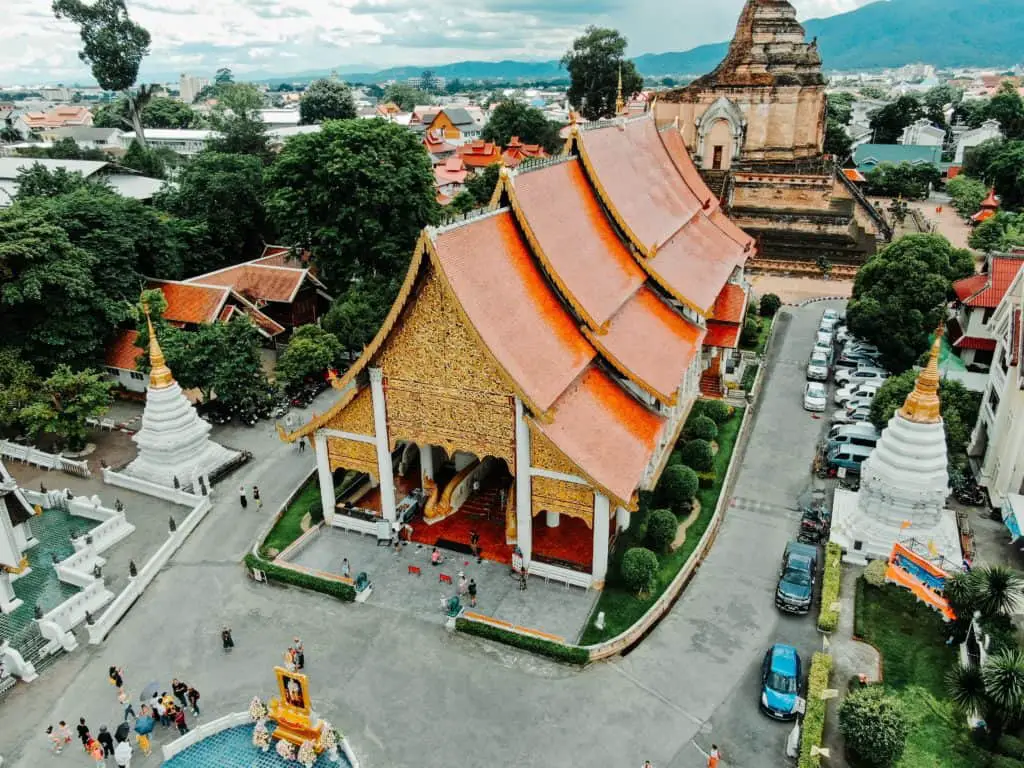 Elephants, tigers, monkeys, oh my! While the wildlife is a huge bonus, Chiang Mai's cost of living is its secret (or not-so-secret?) weapon that draws freelancers in like flies to honey. Popularity means you're most likely a stone's throw away from another digital nomad at any given time.
Chiang Mai is not just cheap; its residents are also extremely kind and welcoming.
Food: Average dinner is between $5-7USD (street food is also delicious and cheap, you'll get hooked on the pad Thai).
Weather: Be prepared to sweat in from March-June while November-February will be a bit cooler. February air quality can get extremely low due to brush burning.
Nightlife: The Night Bazaar is a go-to for most, but you'll also find a wide variety of live music and entertaining drag shows every night of the week.
MORE:
Thailand for Digital Nomads – An ultimate guide
Overall, each of these cities provides digital nomads opportunities for success. It really comes down to what success looks like to each individual. The question to ask is, what does success as a digital nomad look like for me?